Have you shaved your head and embraced the bald style only to find it requires more grooming? Bald head care is easy with the right tools and techniques.
For men and women with a shaved head, sporting the bald look means adopting a new grooming to check your bald look in check. So, if you have an itchy, chafing, or flakey scalp, you may need to use new products and adjust your routine.
Our full guide below offers more details and tips from the pros on maintaining a shaven scalp so for the cleanest, most moisturized head.
1. Cleanse with Bald Head Shampoo
Your skin can be really sensitive, especially without hair to absorb chemicals and harsh ingredients, which cause bald dandruff. Instead, all of that will wind up on your skin, and it will likely dry out your scalp.
Dry scalp problems include itchiness, flakes, scratches, and acne.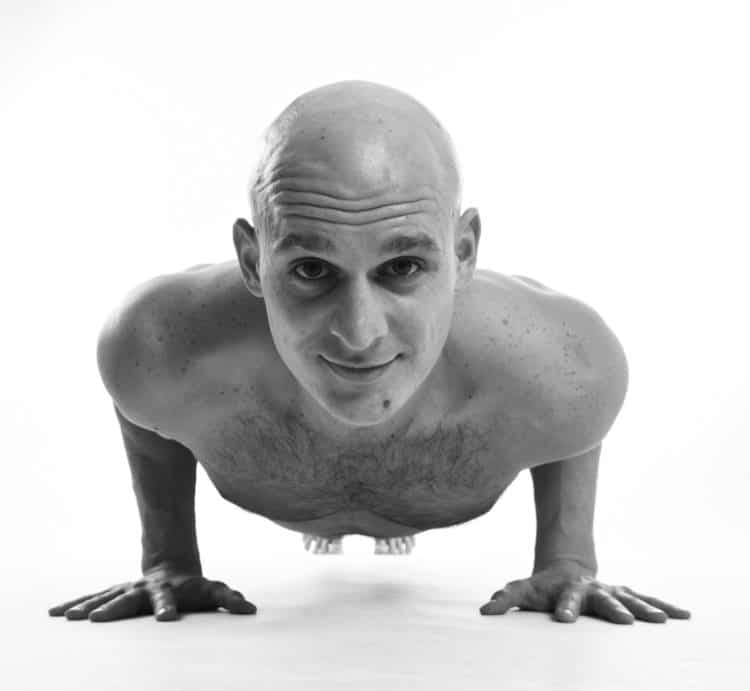 If you've shaved your head only to find you still have flakes and itchiness, then it's likely your shampoo and conditioner needs changing. Products with PPDs (or Paraphenylenediamines) and sulfates can dry skin out extremely fast.
2. Exfoliate the Scalp
Scalp exfoliation is a process of treating the scalp to remove dead skin cells, oil, and built-up. Exfoliation should happen before your head shaving routine.
Your scalp's skin is prone to drying out, just like any other part of your body's. On top of your younger, healthier skin, this results in the formation of a layer of dead skin. To eliminate this layer of dead skin, it's essential to exfoliate before shaving.
This makes you less likely to get dry skin or breakouts in the future, as well as keeping your skin looking fresh. Use a natural men's scrub on your head for a nice exfoliation.
Use a scrub a product with natural ingredients that won't clog up your pores or dry out your skin.
Avoid any products that include parabens, alcohol, or mineral oil since they are all harmful chemicals. Also avoid products with plastic microbeads. They are used to scrape the dead skin but are too abrasive.
3. Shave Your Head
Most people believe shaving your head is a no-fuss solution to hair loss and ongoing maintenance. However, you still need to care for your scalp. Especially since there's no hair to hide away acne, dry skin, and flakes.
You should only use the best electric head shaver for bald shaving. Top brands like Skull Shaver specifically designed for the smoothest shave in under 90 seconds.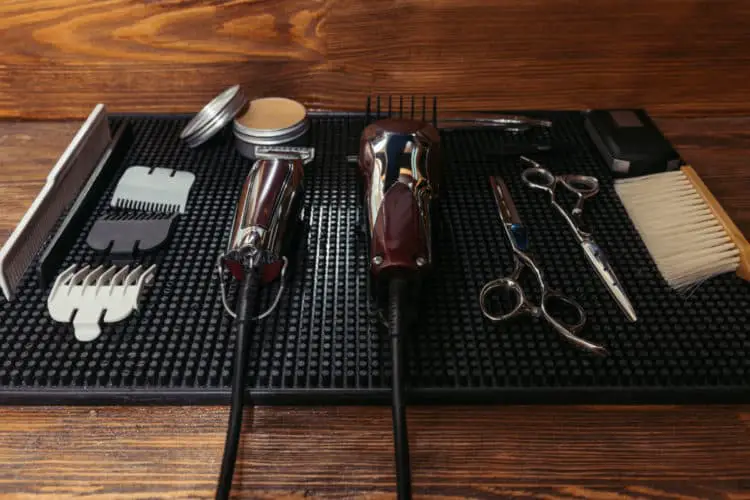 The best routine for head shaving, according to experts:
Wash with a gentle shampoo and conditioner.
Use a pre-shave oil.
Use a shaving cream specially made for bald heads.
Pick a top electric razor or a head shaver.
Move your shaver from front to back, starting from one side and working up towards the top of your head, shaving the hairs on your head with the grain to avoid ingrown hairs.
Apply an aftershave balm or jojoba oil moisturizer.
If looking for a matte look, try an oil-free option or wipe clean after 15 minutes.
4. Apply Moisturizer
There's strong evidence your diet and hydration truly matter with dry skin. If you aren't properly hydrated, you're more prone to flakey, dry scalp.
So, the first step – drink more water. You can also eat watermelon, strawberries, cantaloupe, oranges, and cucumbers for more hydration too.
Besides hydration, you can apply a sensitive skin, bald head moisturizer lotion, such as argan oil or tea tree oil, to prevent dry scalp from acting up. An aftershave balm is another option. These products should be applied after you clean and shave your head.
Best Bald Head Moisturizers
Seven Minerals – Organic Aloe Vera Gel with 100% Pure Aloe From Freshly Cut Aloe Plant, Not Powder – No Xanthan, So It Absorbs Rapidly With No Sticky Residue.
Ancient Greek Remedy – Organic Blend of Olive, Lavender, Almond and Grapeseed oils with Vitamin E. Day and night Moisturizer for Skin, Dry Hair, Face, Scalp, Foot, Cuticle and Nail Care. Natural Body oil for Men and Women.
Jojoba oil products – USDA Certified Organic, 100% Pure, Cold Pressed, Unrefined. Revitalizes Hair & Gives Skin a Radiant Youthful Look. Effective Treatment for Face, Lips, Cuticles, Stretch Marks.
Earth's Daughter – Aloe Vera Gel – 99.75% Organic, 12 oz Great for Face, Hair, Acne, Sunburn, Bug Bites, Rashes, Eczema.
Head and Shoulders Dry Scalp Scalp Cream Moisturizer – Daily Moisture Treatment, Anti Dandruff, Royal Oils Collection with Coconut Oil, Scalp Care for Natural and Curly Hair.
Other products: Proactiv Green Tea Moisturizer, Bee Bald Smooth Plus Daily Moisturizer, Bald Guyz Moisture Gel, High Time Dare to Be Bald Protective Scalp Treatment.
We recommend avoiding products that cause dry skin, including surfactants like sodium lauryl sulfate and salicylic acid – even body wash.
5. Use Sunscreen
A sunburned scalp is one of the major problems for shaved heads so use bald head sunscreen. Always protect your skin from sun damage by using a small amount of sunblock or wear a hat when headed outside to protect against harmful UV rays.
Frequent sun exposure can cause sunburns, peeling, spots, and even skin cancer. See our Bald Head Sunscreen buyers guide.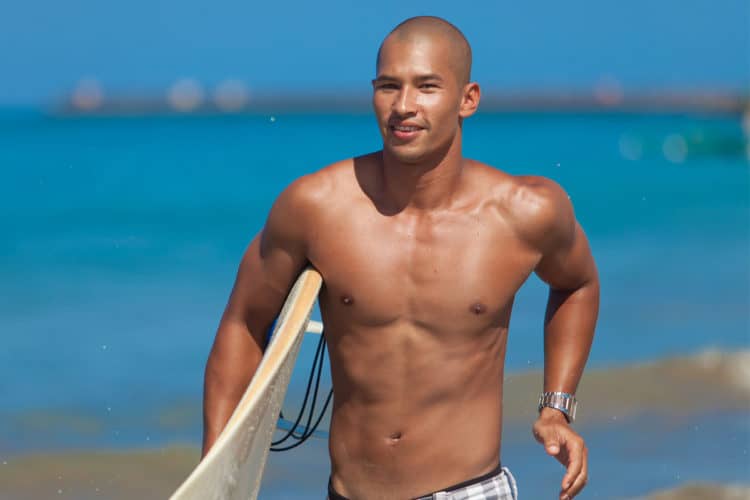 A sunblock of 45 SPF or higher should be applied any time you're headed out into direct sunlight, or you can always opt for your favorite hat.
6. Control Head Shine
For those head shavers, you'll want to determine your level of shine.
See Controlling your Shiny Bald Head
Shiny Bald Head
Are you looking to sport a Michael Jordan shine? If so, then a jojoba oil cream is the perfect way to go. There are also specific products for a shiny bald look, including jojoba oil lotion and HeadBlade HeadLube Glossy (great product). Baby oil can also smooth and shine your scalp.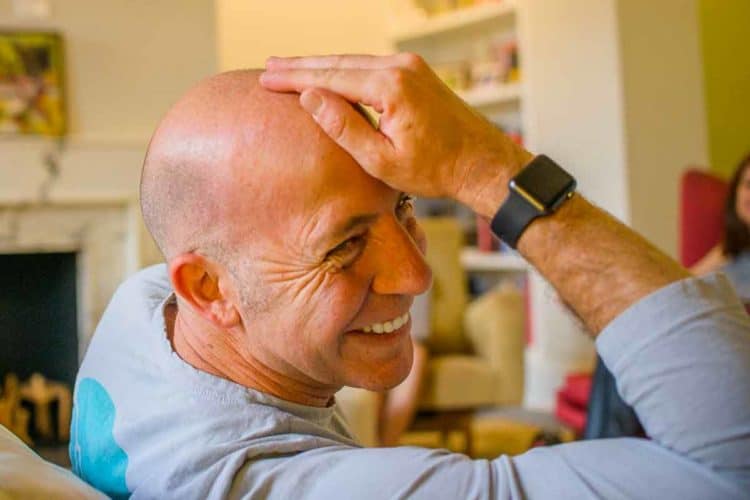 Matte Bald bead
Don't like a shiny head? No problem! If you want a matte look, then an aftershave balm like HeadBlade Lube (Matte) is the best post-shave. However, an oil-free moisturizer or reducer is the best way to avoid shine and moisturize your scalp.
HeadBlade HeadLube (Matte) also makes an SPF 50 version of their Hydrating Moisturizing Lotion.
7. Wax Your Head
Waxing can help produce shiny and polished head, but it can also remove all the pesky hairs on your head for the ultimate in smoothness. So, try head waxing for the ultimate bald head.
See our Definitive Guide to Head Waxing
Can Nair be used on your Head?
You definitely don't want to use Nair on your scalp. Nair advises against it as well on their NairCare website. Not only does it stink, but it eats at your skin and hair.
It can permanently damage your skin and cause terrible bumps. If you don't want to ruin your hair follicles, we suggest not using Nair.
SoftSheen-Carson Magic makes Razorless Shaving Cream for easy Bald Head Maintenance. Like the others it has a smell but – No Razor Needed! This depilatory cream works in just 4 Minutes.
FAQ
We've researched commonly asked questions about shaving your head bald.
Should I put lotion on my bald head?
If you've wondered "how do I moisturize my bald head," you're not alone. There are a ton of products claiming to be 100% safe for your skin. However, not all products have the right ingredients for your scalp or skin type.
In fact, many shampoo and lotion brands have been caught with bad hair care ingredients. That said…It's mostly safe to put lotion on your bald head, but there are specific kinds made for scalps irritated by shaving. You don't want to use a hand lotion or a sensitive skin cream that's not made for your head.
Is coconut oil good for bald head?
Many studies have researched coconut oil for a bald head, but it's actually a super hydrating moisturizer used to treat dry scalp, razor bumps, and acne.
How do bald heads get shiny?
Natural oils and sweat can obviously make your head shiny, but if you want to finish off your routine with a slight shine, there are a few products that can add a fresh shine to your scalp.
We suggest using a jojoba oil-based moisturizer or try a product from our list (above).
For those who don't know whether to choose a shine or anti-shine product for your shaved head, we also recommend looking at our shiny bald head guide to get the full scoop on how to maintain this look.
How often should I wash my bald head?
It's recommended that you wash your shaved head two to three times per week, but you should use shampoos, washes, or conditioners that are designed for bald heads.
How do I keep my bald head smooth?
Is shaving head good for the scalp?