The bald style looks best when your scalp is smooth and healthy. Investing in your bald head care with a good moisturizer or lotion would be an important first step.
Men and women are adopting the bald look because it's a worry style option. Having the best moisturizer for a bald head keeps your scalp soft, and it prevents itchy, dry skin.
Want a better looking bald head? Whether you like the matte or shiny bald head look, this guide reveals the secrets to a healthier scalp and the best moisturizers for bald heads according to results and customer satisfaction.
Head Moisturizer Basics
When your scalp is itchy and dry, your skin becomes more irritated as you scratch more and more. The best moisturizers for your scalp will be lotions that can instantly alleviate and heal inflammation while soothing your skin. 
We looked at several moisturizing lotions and found the 12 best lotion moisturizers to save your bald head from scratchy irritation and razor burn.
Bald Head Moisturizer Buyer's Guide
Moisturizers for bald heads typically include natural ingredients like aloe vera, coconut oil, green tea, safflower oil, and vitamin E to keep skin soft and healthy.
Do you suffer from a dry scalp? That's the kiss of death for a bald man or anyone with a shaved head. For itchy, inflamed scalps, a good moisturizer will provide relief by penetrating the epidermis of your scalp and soothing away inflammation, ultimately leading to a softer, vibrant skin tone.
The best moisturizers for your scalp tend to include active ingredients to heal irritation and razor bumps after you shave. While after-shave lotions typically have moisturizing properties, they may not work as skin moisturizers or offer sun protection for your bald head.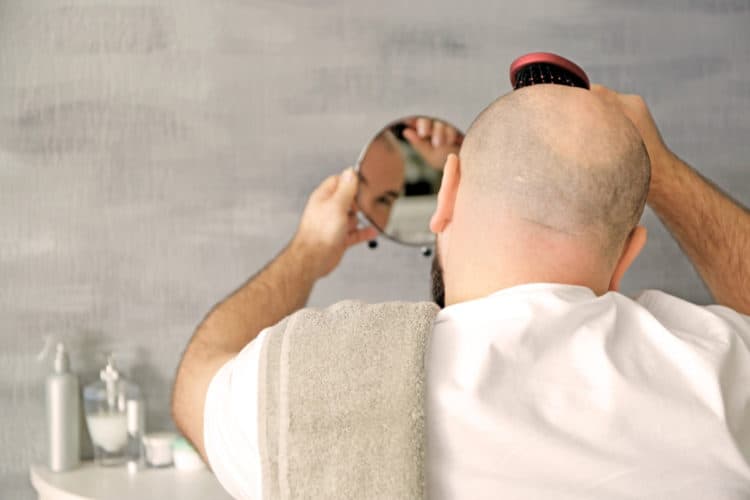 Pick the Right Size for Value
The size amount and sensitive skin considerations should also be considered when purchasing hair care products like these. The most valuable dry scalp lotions cost less than $20 and offer at least 2 to 4 fl oz.
Ingredients in Bald Head Lotions
Dry scalps suffer from inflammation, causing irritation, redness, and scratching. Most bald head lotions have formulas with moisturizing ingredients, such as aloe vera, witch hazel, tea tree oil, coconut oil, and peppermint.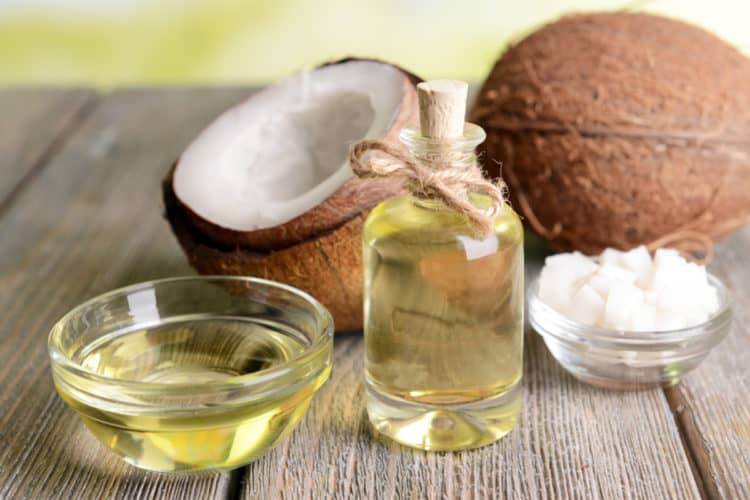 Not only do these ingredients soothe your scalp, but they also cool down your inflamed skin, allowing it to heal and recover faster from inflammation.
Lightweight Moisturizing Lotions
These are less oily moisturizers that you can massage into your scalp. They tend to absorb quickly, working fast to soothe dry, itchy skin. These types of moisturizers are best to use during hotter months or if you have oily skin.
Water-based lotions tend to have different ingredients than cream moisturizers. These moisturizers likely also protect your bald scalp from sunburns. If you still experience dry skin, you can combine a daytime moisturizing lotion with a thicker night cream.
Bald Head Cream Moisturizers
Unlike the lightweight lotions above, moisturizing creams typically contain more oils. In fact, the formula likely has a 50/50 of water to oil ingredients. The texture is richer, denser, and smoother.
Cream moisturizers work for those with extremely dry scalps who need to keep their skin hydrated every day. Your skin loses the most moisture during the night-time, so it's best to use these heavier creams at night.
Other Bald Head Moisturizer Alternatives
If your dry scalp problems continue, there may be another solution with scrubs, masks, shampoos, or moisturizer gels that have healing power for irritated scalps. 
Dry Scalp Scrubs
There are also scalp-soothing scrubs that use a combination of lotion, oils, and scalp exfoliant beads to calm and hydrate your skin, while also getting rid of dead, dry skin cells. These formulas tend to include jojoba oil, vitamin E, vitamin B5, and even shea butter.
Dry Scalp Masks
These products are typically suitable for all skin types, even if you have a sensitive scalp. These masks typically have aloe vera, cooling menthol, or camphor, and they alleviate redness and itchiness after application.
Before you jump in the shower, you'll apply a scalp mask to your head and wait for 15 to 20 minutes before removing and washing your head.
Dry Scalp Shampoos
Perhaps you've been using just any old shampoo with sulfates and parabens. These can seriously dry out a bald scalp.
Instead, you should dry something that's made to alleviate dryness and itch, such as Dove's DermaCare scalp dryness conditioner. This formula includes active Pyrithione Zinc that cleans away flakes and leaves your scalp pretty soft.
Gel Moisturizers for Bald Heads
These are also lightweight moisturizers that easily absorb into any skin. There aren't any oils in the formula, so this moisturizer is best for those who experience acne on scalp or have oily skin. The gel is very soothing for dry, itchy, red scalps. However, you'll want to pick one that doesn't have any sticky residue.