Thinking of switching your electric shaver out for something new? The best foil shaver often ensures a closer shave, and users saying it works better for sensitive skin. If you haven't used one before, then it's best to explore features and style of shaving before purchasing a foil class shaver.
Foil shavers use a micro-foil or perforated metal screen that covers a pair of sharp reciprocating blades and provides more maneuverability over the contours of your face.
We'll go over all the features in a short buyer's guide with our top picks for foil shavers.
Foil Shaver History
Although Jacob Schick has been largely credited for inventing the electric razor in 1930, it was Remington who invented the first foil razors in 1937. But they've changed over the years to include a higher power and cordless operation for the modern electric foil shaver.
Foil Shaver Buyer's Guide
The design of the foil shaver has changed over the years, but the basic look and feel hasn't changed that much. The latest machining technology allows brands to create very thin foils, which makes it easier to shave hair very close to your skin.
Foil shavers use oscillating blades that move sideways at pretty high speeds behind a thin protective screen or foil. Hairs that poke through the screen are then removed. This makes it one of the best electric shavers to purchase for a close shave.
There are typically two micro-foils included with each foil shaver design, but some newer styles have cutting elements that make it easier to capture and trim longer beard hair.
Best Foil Shaver Features
We created a profile of the best foil shaver based on our experience with the right features. These are the top things to look for in an electric foil shaver.
Multiple cutting elements, at least 2 or more
Powerful motors with at least 9,000 cuts per minute
Titanium or gold foils for sensitive skin and close shaves
Hypoallergenic foils for less razor burn and bumps
Cordless or corded design with long lithium ion battery life
Waterproof: Prefer both wet/dry shaver operation for easy shaves and maintenance
Flexible, pivoting head is a plus
When shopping for these shavers, discerning shoppers should pay attention to the foil quality and design. If it isn't waterproof, you may cause damage just by using it in the morning at the kitchen sink, so be careful about matching your routine with the right shaver model.
Advantages of Foil Shavers
For many reasons, foil shavers and rotary razors have been compared for their benefits, but foil shavers seem to be the preferred electric shaver for a smooth, close shave.
Closer Shave
Rotary razors operate much differently than foil shavers, and many users believe that foil designs offer the closest shave if you want smooth skin.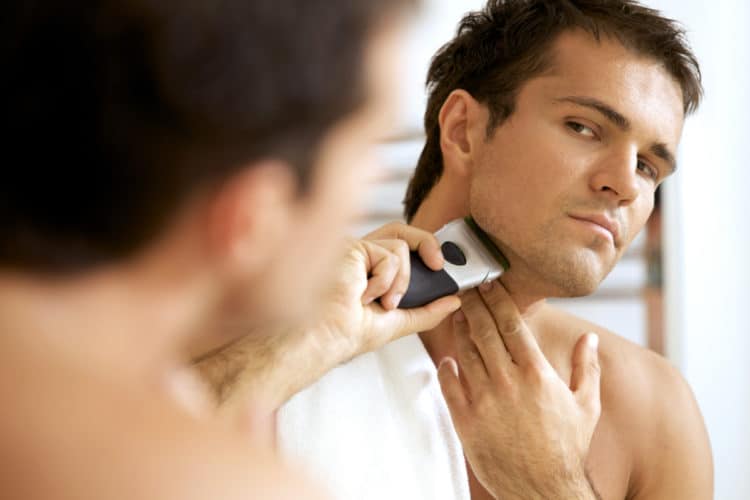 Whether you have coarse hair or sensitive skin, foil shavers do the best for close shaves, but micro-foil shavers are typically the closest to smooth. You don't need to use shaving cream unless the shaver allows wet/dry shaving.
Better for Sensitive Skin
Those who frequently get razor burn or bumps, such as ingrown hairs, may like the foil shaver more. The blades are behind a screen, so the foil is what actually touches your skin and glides over your hair, trimming away as close to the foil as it can.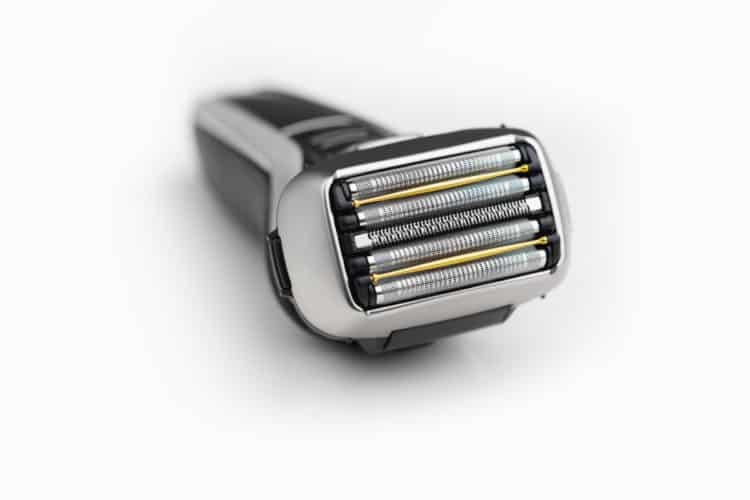 In contrast, rotary shavers with cheaper blades will pull the hair and sometimes even pinch the skin.
Easier to Clean
Rotary shavers require thorough maintenance with every shave almost, and that could involve taking apart the shaving head and individually cleaning each clutter.
However, with foil shavers, you can just remove the one foil and run under hot water to rinse out.
the Best Foil Shavers for Men