Jason Statham has been a box office action star in Hollywood for over 20 years, in films like The Bank Job, The Transporter and War with Jet Li. His success stems from rigorous martial arts training, including Wing Chun, Karate, kickboxing, and Brazilian Jiu-Jitsu.
To get Jason Statham's look, you can shave your head or try a short stubble look. However, you'll need to grow out your stubble just slightly and maintain with a longer guard on your electric beard trimmer to get Statham's beard. 
Along with his incredible acting skills, he has also never had any problems with women, according to his fiancee Rosie Huntington-Whiteley. It's true women love beards! Statham has perfected his unique look and has shown the importance of embracing a shaved head and embracing your own style.
Why Jason Statham Has Perfected the Bald and Beard Style
After graduating from high school, Jason Statham began his martial arts training. He studied all kinds of fighting styles, however. In an interview, Statham once said of martial arts, "The individuals who inspired me growing up, Jackie Chan, Bruce Lee, that's a real deal."
Before he was an action star, Jason was elite diver with the British National Diving squad in the early 1990s. As a competitive diver, he trained for 12 years and close to qualifying for the Olympic games. He later when on to model for the "French Connection" in 1995, where he leveraged his masculine good looks.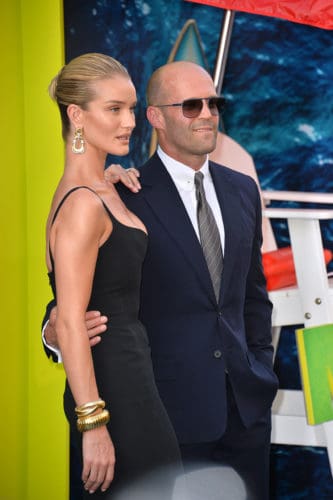 The Fast and Furious Hobbs & Shaw star has worked hard on his action star career. However, that hasn't been so much a challenge to him since he used to be a swimmer. He participated in the Commonwealth Games in Henderson, New Zealand, competing in many diving categories while representing England.
At this time, he also sported a bald head and would often shave his own head to perform better in swimming competitions.
For many years, the action movie star has shaven his head and may even have had scalp micropigmentation... but that's only speculation.
He has kept his style like this since earlier films like Ghosts of Mars when he played John Carpenter or even in The Italian Job. He's starred alongside other action stars like Sylvester Stallone as Lee Christmas in The Expendables.
Rise of the Bald Action Star
In his breakout role for Lock, Stock, and Two Smoking Barrels, he showed that he couldn't only be an incredibly talented actor but that he also had a penchant for action films. He would follow up this role with the movie Snatch and as "Frank Martin" in the Transporter movie series.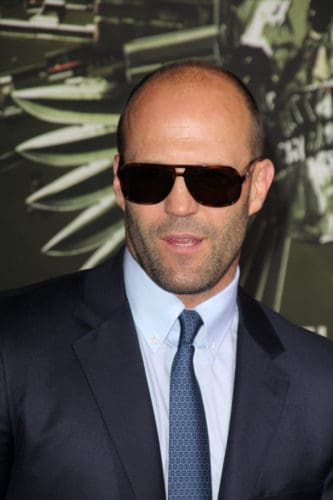 It's clear that Statham has experience with acting, but he's also maintained a professional stubble beard for many years. His look is iconic and unique. He's also one of the few male actors who rock a bald head and stubble beard.
If you want to get Statham's hairstyle and beard, you'll need a simple pair of electric trimmers.
Jason Statham Haircut
Here's a look at some of the Jason Statham looks from the 1980s and 1990s. While he would often sway between thicker stubble and a clean-shaven face, Statham has mostly rocked a bald head throughout his career.
However, there was a point in time that we saw action star Jason Statham with hair, but the B&B team agrees this former all-star swimmer looks better without hair.
Here's a look at his older hairstyle and beard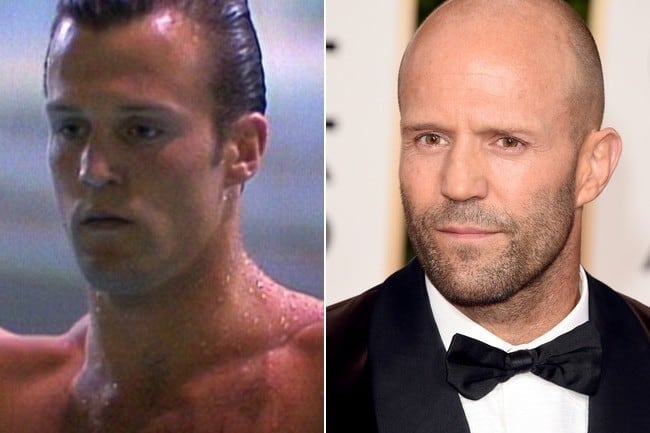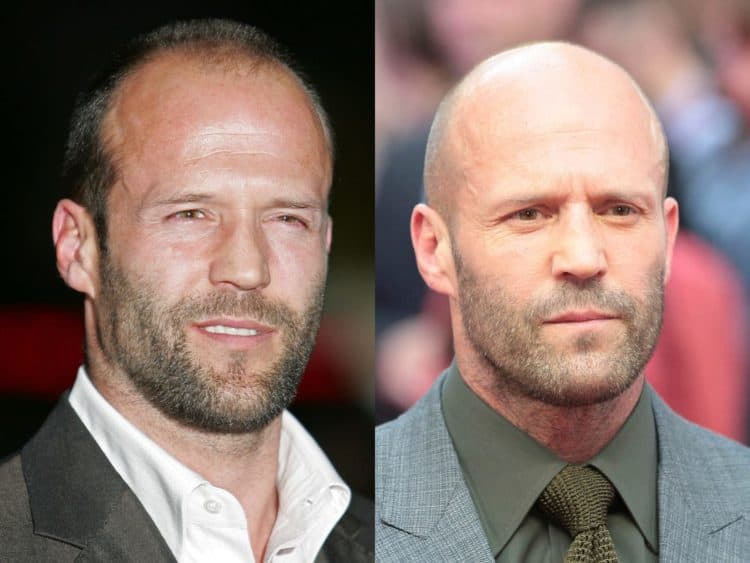 Jason Statham Beard Style
Jason Statham started showing signs of hair loss in his late 20s and eventually embraced the bald look early in his acting career. This never slowed the action star down, adding a stylish stubble beard to his ensemble. Along with his rugged on-screen charm, his celebrity is now defined by his bald and stubble beard look.
For those who have been following Statham's skyrocketing rise to fame thanks to his work as Chev Chelios and Arthur Bishop, you already know that he typically wears just a stubble look or goes completely bald.
Jason Statham beard never seems to grow past longer stubble these days. Here are his latest looks from a recent movie premiere, where he sported darker stubble and a nearly shaven head.