Investing in men's grooming means finding a good barber to be your right hand.
Have you ever gone to a unisex salon and walked away with a bad haircut? The chemical smell alone can turn a good haircut into a bad one. Barbershops have a completely different experience, and finding a good barber will change your life.
The best barbers offer precision haircuts, trims, straight razor shaves, unique hair designs, light facials, beard trims, and much more. While many barbers get licenses and accreditations, most barbers start training at home.
Want to find the best barber in your town? Here are the best tips for finding a good barber close by.
Tips for Finding a Barber
Getting a haircut can certainly be relaxing in the right atmosphere, especially when you go to a barbershop that offers great music, fun conversation, and maybe even a coffee, beer, or stiff drink to go with it.
There are also historical barbershops known for their family traditions and specialty cuts. Whichever type of atmosphere you're looking for, barbershops should make it easy to sit back and relax while you get pampered.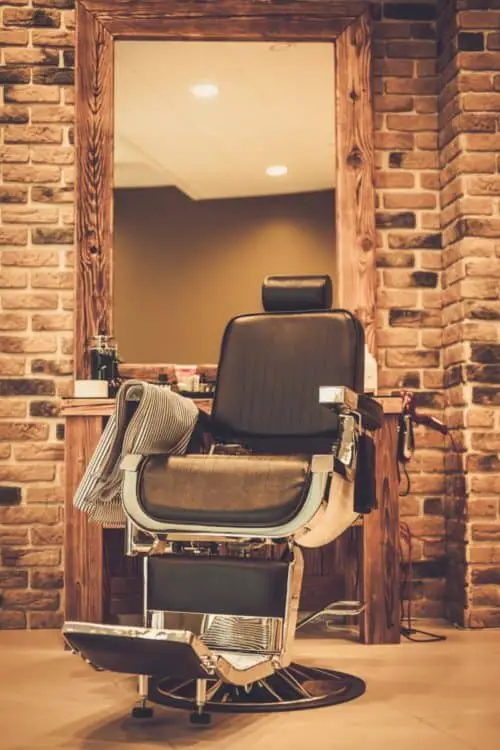 So how much should you pay for a beard trim, and what should you look for in a good barber?
There are some ways to guarantee you'll find the best barber in your area.
1. Local Google Search
When looking for a top-quality barbershop in your town, Google the Top 5 business results in your city.
Try a practice Google search here: "barber near me".

Take the time and read the local reviews on Google… then check out their Instagram and Facebook.
2. Ask on Social Media
Ask your friends, family and followers for a recommendation. It's amazing what people will tell you when asking a public question on social media.
3. Review Social Chatter
While reviews are important, it's best to look at how barbershops engage with customers and see the content they post on social media – especially Instagram and Facebook. What do they post? Do they have a before/after album?
What do customers say in reviews and comments about their skills or how they're treated?
In addition, how do the clients respond? What's their tone? Do they leave positive comments on photos and posts? This will give you a good idea of whether the barber can provide a high-quality cut and service.
4. Facebook Recommendations
The top barbers will have tons of pictures and comments about their work. If you live in a smaller town, post on Facebook and ask for recommendations.
In most cases, word-of-mouth referrals lead to the best results.
5. Instagram Portfolio
Nowadays, there are thousands of barbers on Instagram showing off their work and getting a ton of followers in the process.
6. Look at Their Website
Any professional barber is proud of their work and that's why so many post to Instagram. So, when performing your local Google search, you can link to a barber's website if available.
Then you can discover things like:
what do they charge for a cut and style?
what's the shop visiting process?
see more portfolio photos
Visiting their website can provide you with a sense if they can provide the right style and services for you.
7. Visit the Barber Shop
Everyone should have a go-to barber who knows just how to style their head and cut their facial hair. Some people have been going to the same barber or stylist since they were young.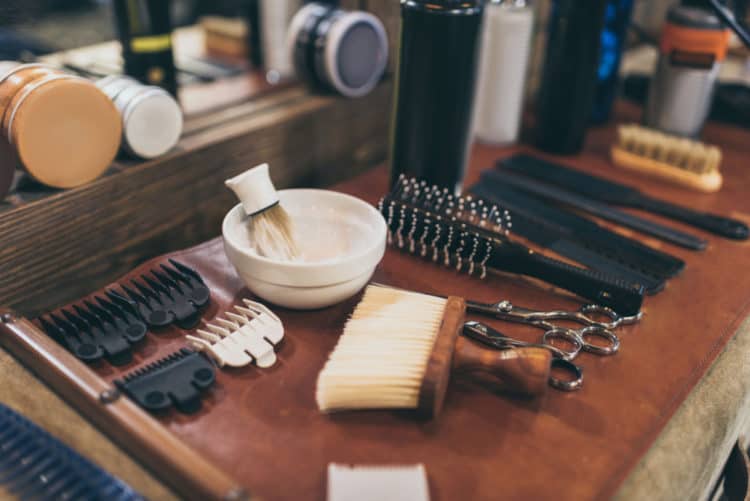 When you head to the shop, there are a few things you should look for:
Well-Groomed Barbers: Anyone cutting your hair should have a great style themselves, right? Their entire package should be on point, from their personal style to their head to their facial hair.
Cleanliness: Barbershops have to clean the floors, chairs, and their tools after each client. It's important to check everything is sanitary before getting comfortable. Many barbershops keep an immaculate space and offer more comforts to ensure clients keep coming back.
Services and Rates: Before going to any barbershop, check that they offer the right haircut techniques you're looking for. Their website should have a gallery and a list of services with their rates.
Customer Service: When you head to the shop, how quickly does someone greet and seat you? You shouldn't have to wait very long, especially if you made an appointment. Be sure to ask questions.
Modern Barbering: Determine if you need an old school barber that's quick, reliable and inexpensive. Or, do you need a modern barber that's well versed on the latest styles and trends, like:

Taper haircut, Fade haircut, buzz cut, crew cut, comb over, side part, quiff, etc.
Beard fades, goatee styles, mustache styles, etc.
Experienced barbers don't rely solely on guards to provide a precision haircut, and they'll ask you what you'd like to achieve in your look.
So, if the barber asks "what number do you want" with a pair of clippers in his hand, just head to the door.
8. Test Out Their Skills First
Even if you want to change up your entire look, go test out a barber for the first visit keeping your requests simple by asking for a trim up the back or fade of your sideburns. You don't want to have a full makeover on your first visit to a barber.
9. Try theCut App
Talented barbers got together to create theCut, an app for finding barbers in your area. You can see all the barbers in your area, read their profiles, and check albums for their portfolio.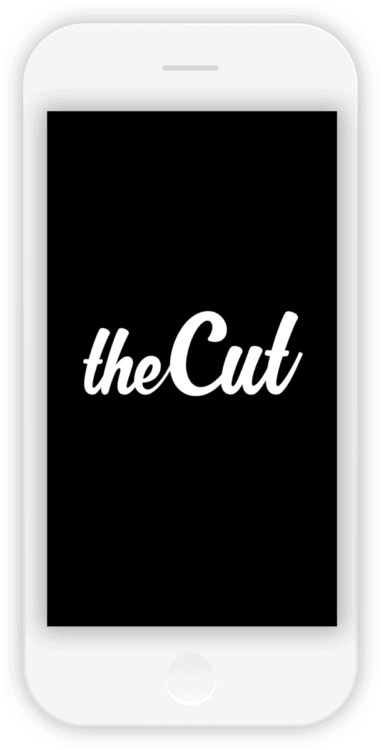 Most barbers allow you to book right within the app, so it's easy to set up an appointment and even pay right through the app.
When picking out a barber, check their profile to see their haircut and personal grooming expertise, and then look at galleries and ratings to find the barber with the best cuts.
10. Good Barbers are Easy to Find
If it's a good barber, you'll know by their profile, portfolio, and customer service. Don't you feel like sharing an amazing haircut when you get one? Clients will have no problem tagging themselves and checking into high-quality barbershops.