A man's facial hair is an integral part of his style. Some say there are as many beard styles for men as stars in the sky, and we can't argue with this opinion!
The best beard styles will help you look like a hero to your friends and family while giving you more confidence than ever before.
Beards come in a variety of styles, and you can shape them with the help of a comb, beard oil, trimmer shaver and edger. In fact, you can look at a face shape chart to see what hairstyle suits your jawline and cheekbones.
This guide shows you different ways to groom, manage, and care for your beard, so it grows in thick and complements the shape of your face. Find the perfect shape below.
The full beard is at the top because it's the epitome of beard growth to achieve. If you have a long, luscious beard that connects to a well-developed mustache, you often won't spend a ton of time grooming. Rather, the length and rugged appeal of the beard makes it desirable.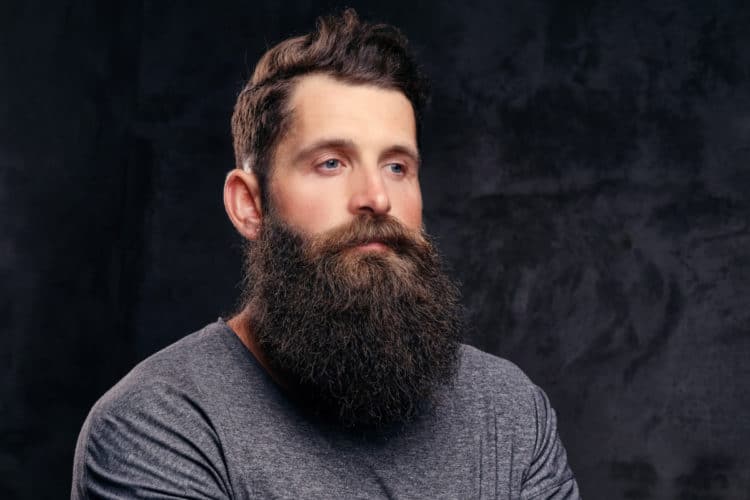 The short beard is a simple and attractive style that's easy to grow and maintain. It only takes a few weeks to grow and it can be shaped with clean, defined lines for added visual appeal.
The short beard typically incorporates a connected mustache that's cut to the same overall depth.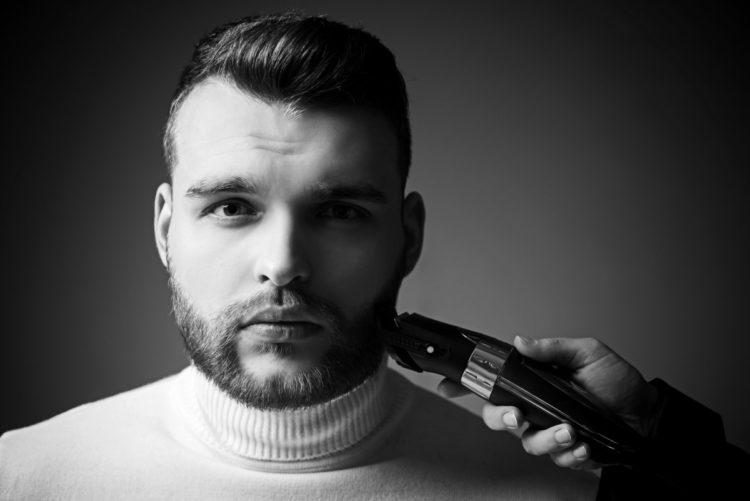 3. Thin Beard
Thin beard styles are actually quite popular because you can trim and fade the beard so even if you have patches light patches, they're not as prominent. You can also comb and brush your beard with a balm to promote growth in patchy areas.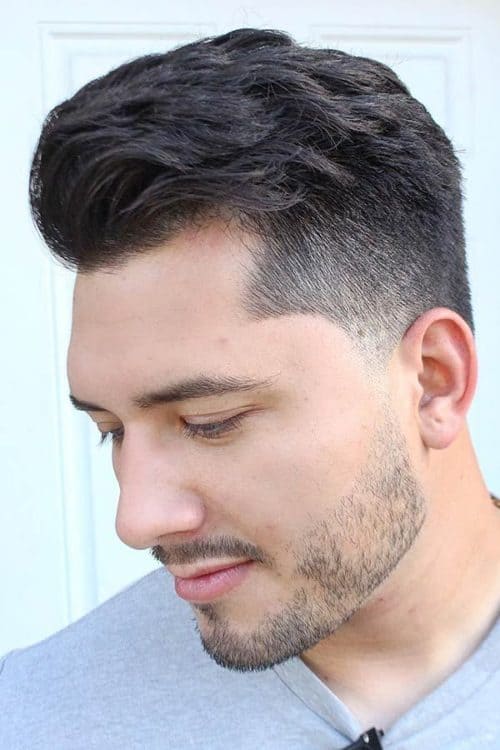 4. Designer Stubble
The designer stubble beard tends to have varying degrees of thickness, which makes it perfect for those who want to bring out their chin more. Inverted triangle, oval, and smaller chin shapes can use this neat, short stubble to define their jawline and cheekbones.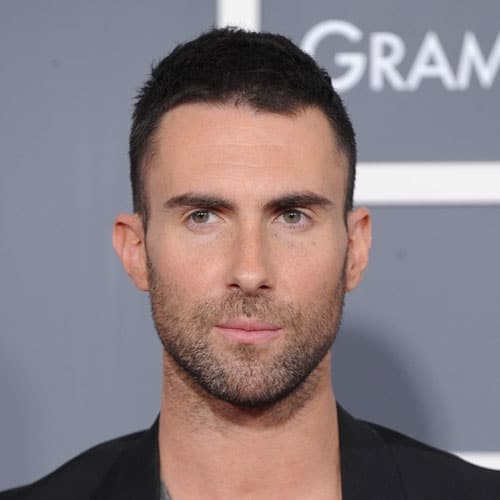 5. Lock Beard
If you want to grow your hair around your mouth to the bottom of your chin, then the lock beard (aka padlock beard) is a unique twist to the traditional. Similar to a goatee, the rest of your face is clean-shaven. You'll need to maintain this clean look like Brad Pitt (below).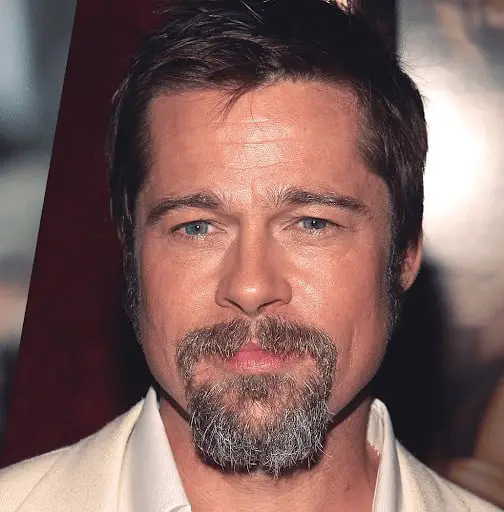 This is a good beard to try if you want to highlight your chin and balance out a larger forehead shape. This is also a superb look for triangle and heart shapes.
The chin strap beard can vary with or without a mustache. Personally, I wear it with a thicker mustache style that connects with each side strap and grow the chin beard out slightly longer up to the mid-jaw line. Then, it's cleanly shaven up to the ears and your natural hairline.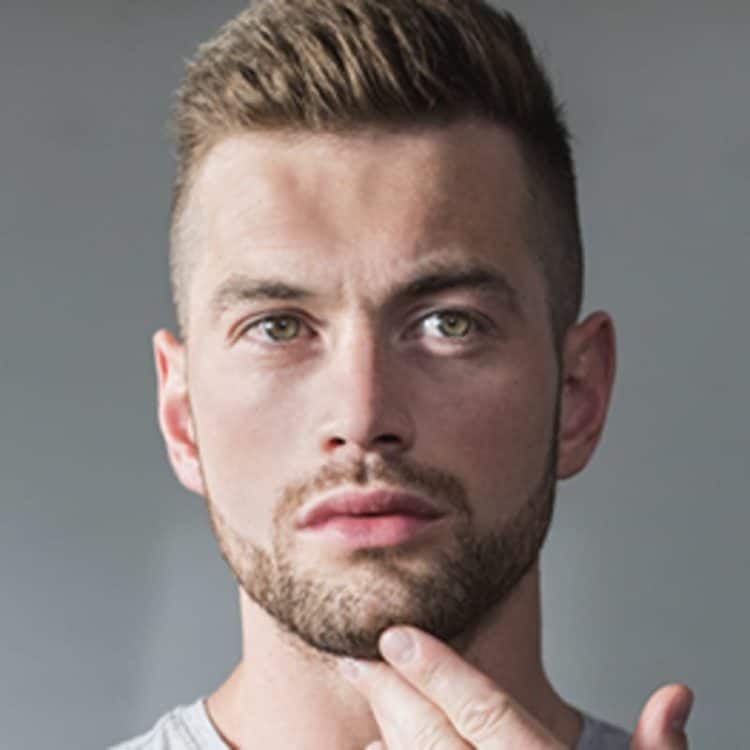 If you want that brooding look like Ricky Martin, the stubble beard is a great choice. You can allow your hair to grow naturally on your face, including into the hollows of your cheeks. You'll use a beard trimmer to keep your beard hair short along the jawline and underneath.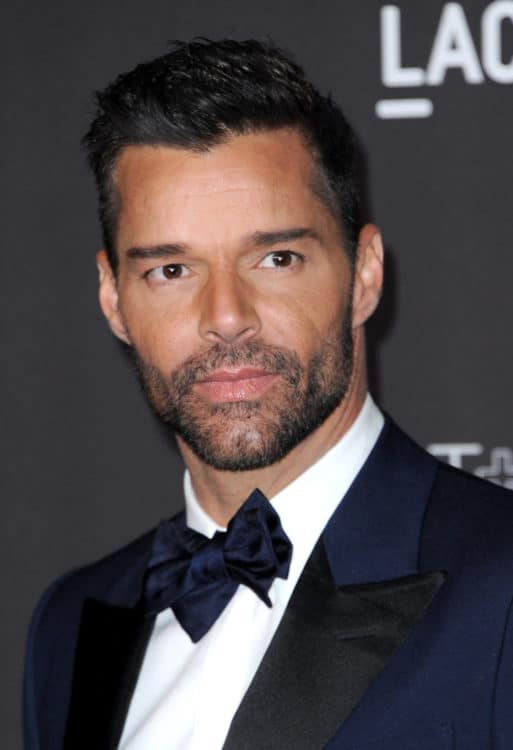 The Van Dyke beard extends from the bottom of the lip outward so it covers the point of your chin. It's a smaller, trim beard that's highly stylized. It may make your face look more angular, so oval and rectangle faces with higher cheekbones can pull this look off the best.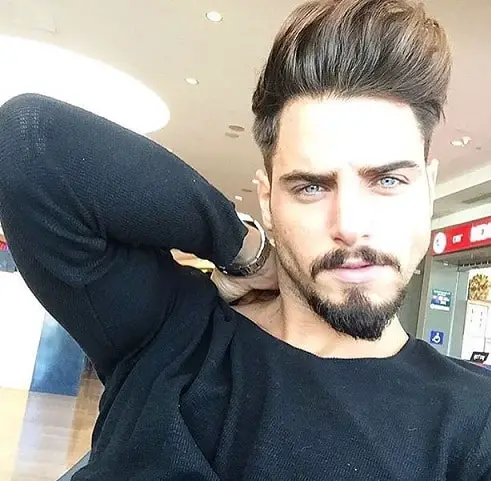 If you want to grow your hair but also keep it neat while you grow it out, you can go with a styled 5 O'clock Shadow Beard. This beard is defined by clean, straight lines under the cheekbones and mustache. It's kept short along the jaw, and with all stray hairs trimmed.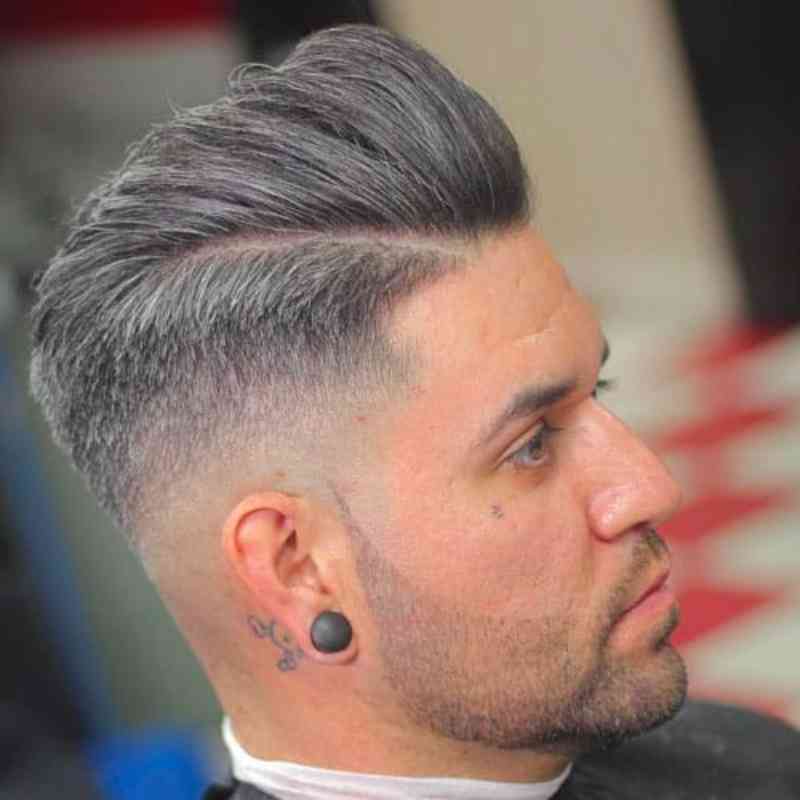 10. Neck Beard
If you want to grow long hair down to the bottom of your chin and below on the neck, then you can achieve a rugged, wilder look. However, grow too much hair below your neckline and you'll develop a nasty neck beard. Learn how to trim your neckline here.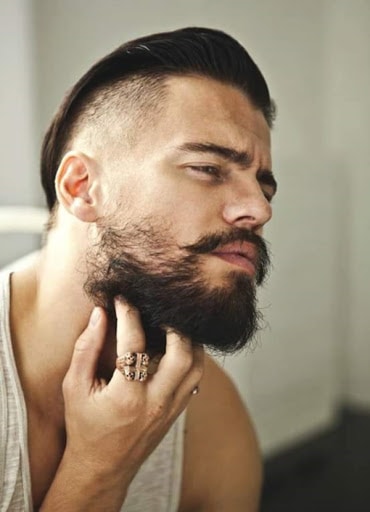 The square beard is a full shape style that's neatly trimmed. Typically, the style looks more chiseled than it does "square" from the jaw hinge to the length under the chin.
You'll trim the stray hairs from the bottom and sides to make it angular. If you have a rounder face, this look can straighten out your natural curves and help you achieve a mature, defined look.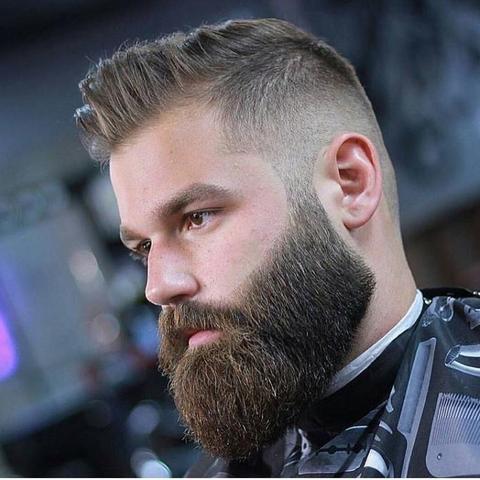 This is a fuller-looking beard shape that's more neatly trimmed to reduce the weight and volume. The short boxed beard is perfect for those looking for a full beard look without the overall bulk.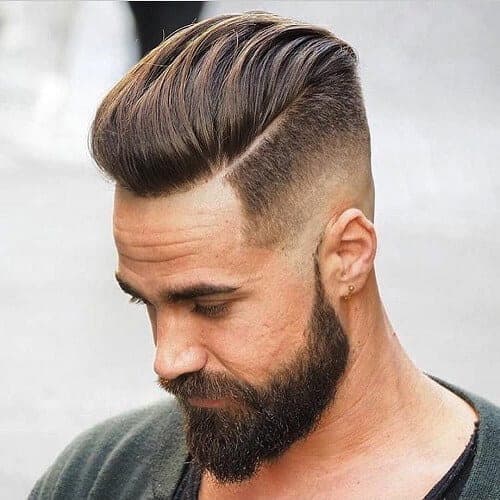 13. Pointed Beard
Want to elongate your face shape? This is the beard for you. These beards are trimmed, so the hair is shaped to a point. This brings the focus down your jaw.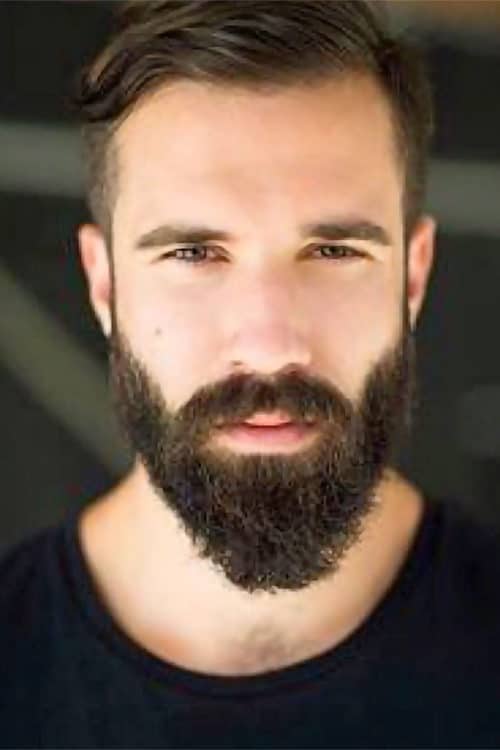 The ducktail beard is basically a full beard that concentrates its shape on your chin's facial hair. With being fuller on your chin, the shape resembles a duck's tail, and essentially where it gets its name. See Leonardo DiCaprio stylish Ducktail Beard.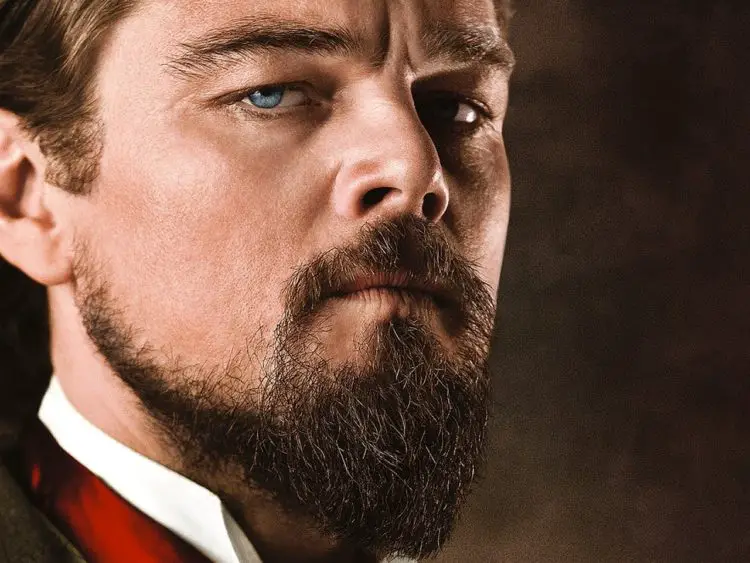 For a hipster look, the scraggly beard is perfect. It's a bit messy and long, and it connects to a bit of an unkempt mustache.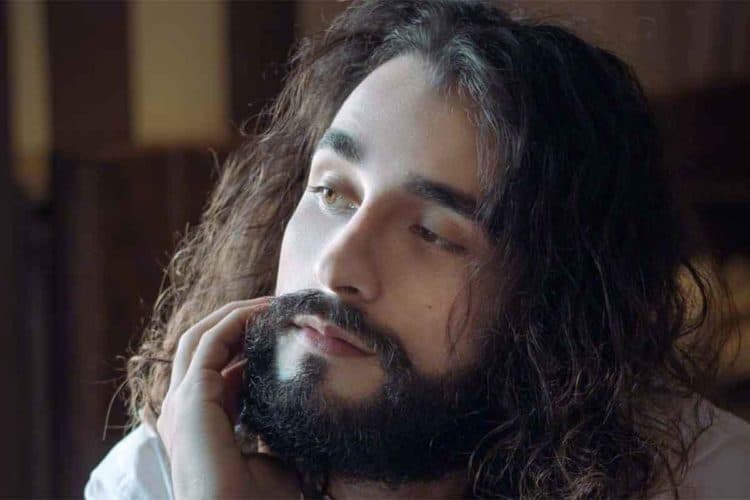 The Garibaldi Beard is a well-balanced look that features a soft curve around the chin hair. The style typically has a flatter curve, but I personally like the tighter curve in the image below. It creates a distinct and sophisticated look – IMHO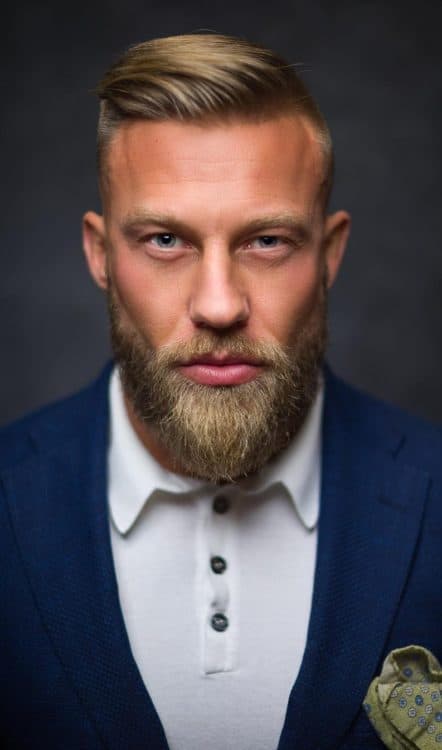 I totally dig superhero beards, especially the Wolverine. It's a mutton chops style beard but with a stubble mustache. I've tried to rock this style but my wife prefers a full stache. Check out all the Wolverine beard style variations from the X-Men movies.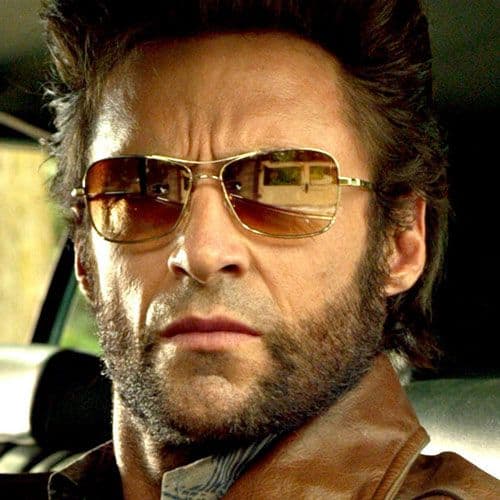 If you're trying to grow longer facial hair on your chin, then the Balbo Beard style with a curly mustache may be your new look. This style is easy to grow it out and maintain and it just look crazy cool.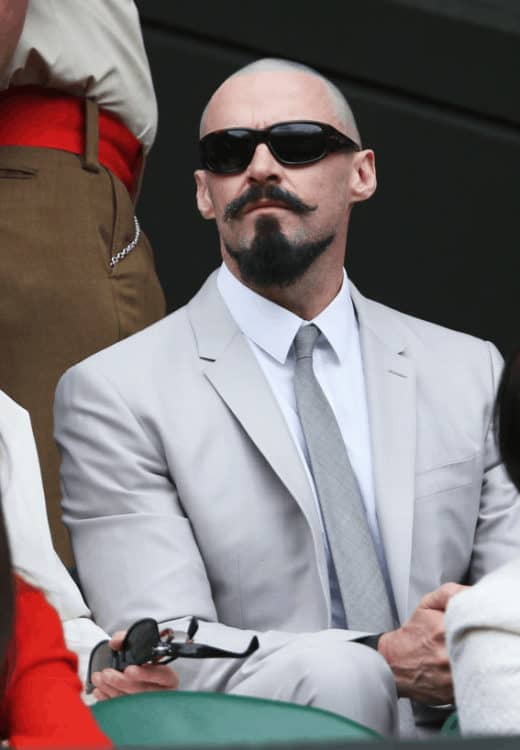 19. Tapered Beard
This full beard tapers at the edges, but it's fuller around the lower parts of the chin (like the ducktail). This leads up to your thinner areas in the hollows of your cheeks. Lines are cut and trim under the cheeks to the ear.
Many consider the taper similar to a beard fade. They are different.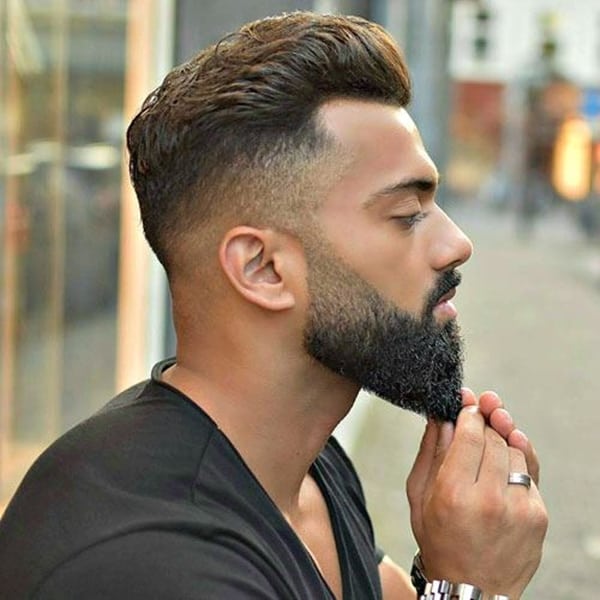 20. Barely There Beard
Not ready to commit to a beard, but like the lines it creates along your bottom jaw? This beard is mostly clean shaven, with a line of hair along the jaw and chin. You may have a slight mustache, but it does not connect to the beard similar to the Van Dyke.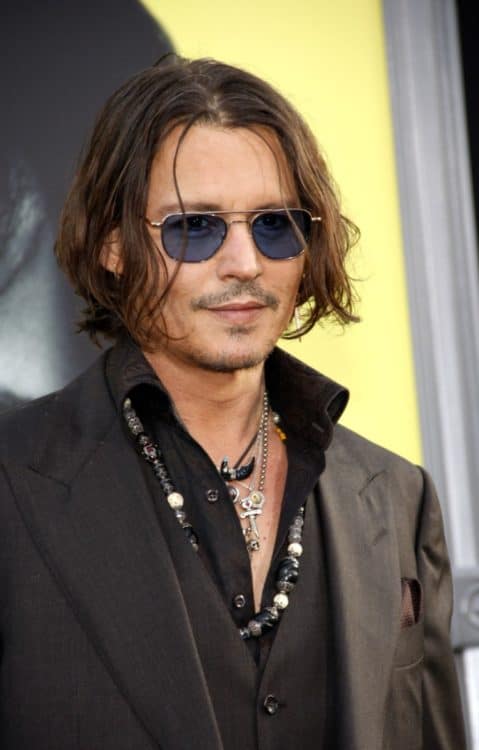 21. Heavy Stubble Beard
The heavy stubble beard is the most attractive facial hair. It's easy to grow and maintain. I also like this look in the summer and helps make your face look a bit more square with emphasis on your cheeks.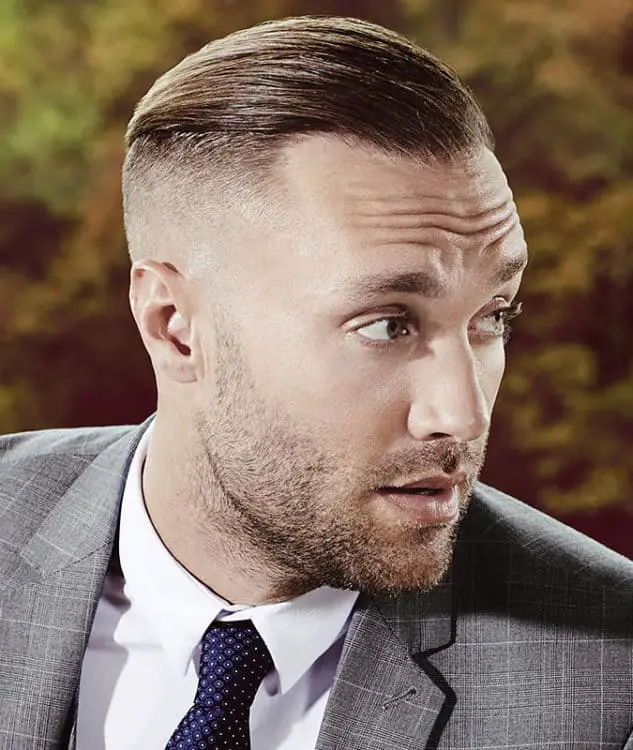 22. Bushy Beard
If you want to get a bushy beard bushy, then you'll have to avoid trimming or cutting your length for several months. These beards typically evolve with the growth of your hair along the jaw, up the sides, and significant length.
It's a low maintenance beard in the sense that you avoid heavy trim sessions. However, that doesn't mean no maintenance. Getting the bushy look still requires adding a good balm and brushing the beard out for fullness. It's also good to make the beard look a little unkept.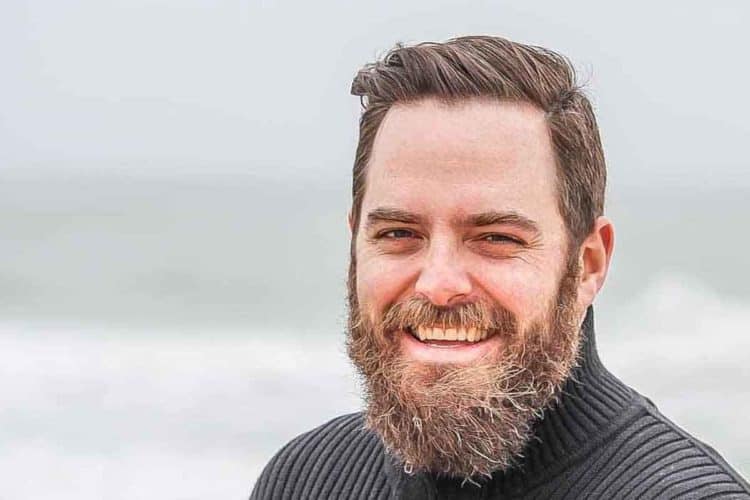 The Yeard Beard is the ultimate in full beard growth. Grow your beard out for 1 full year and be the envy of all other beards.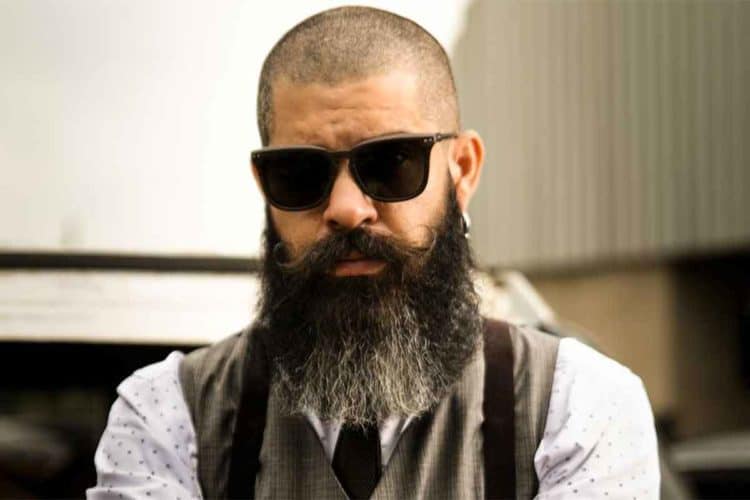 The Tony Stark Beard is the very definition of cool! This style looks great and is one of my personal favorites that Robert Downey Jr. wore in the Marvel classic Iron Man and Avengers. I find it easy to style once you master the side angles.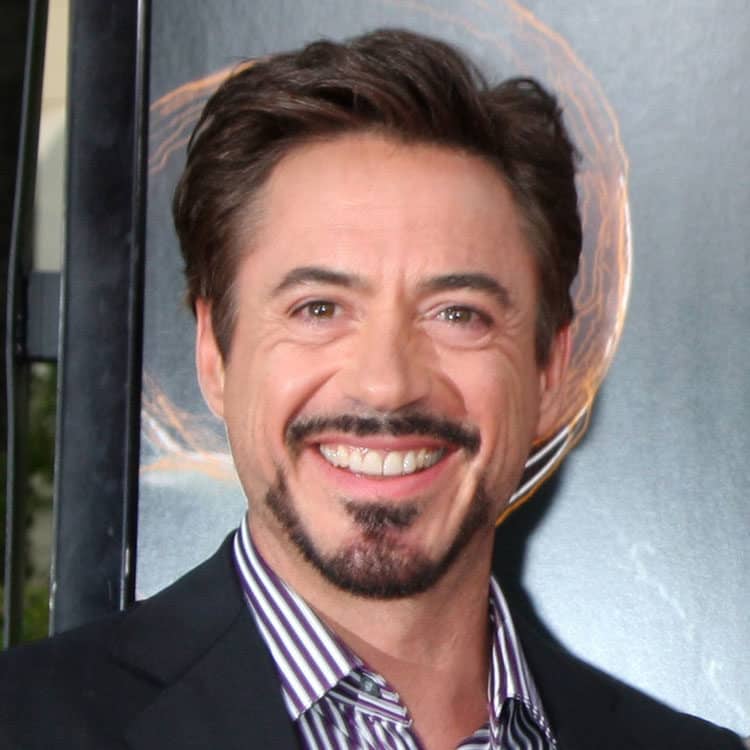 Johnny Depp's beard has taken many shapes over the years and in his movies. From traditional, to classic, to hipster – Johnny always keeps his style fresh and edgy.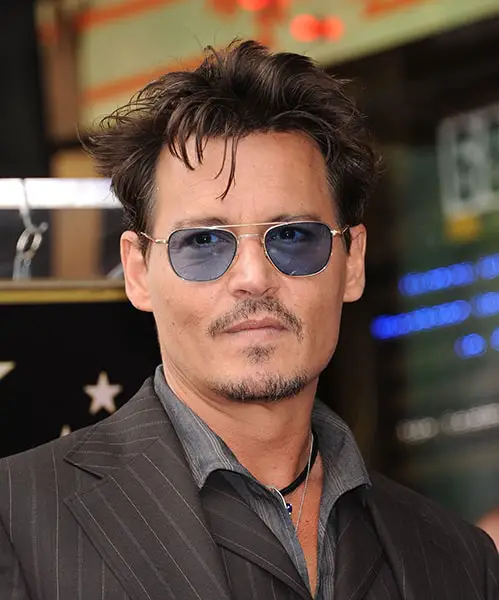 The beard fade is a hot trend among modern barbers. It creates a smooth transition from longer to shorter facial hair that adds contrast and dimension to your face.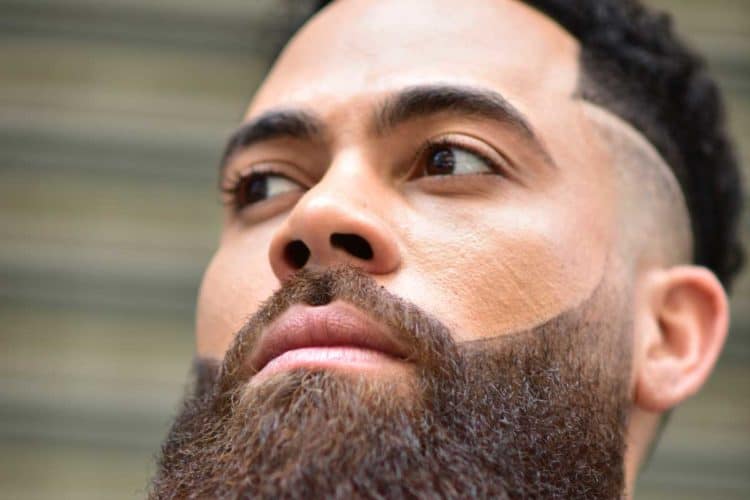 For those having trouble growing beard hair, don't let that stop your dreams of a fuller beard. There are also several ways to fix a patchy beard and improve overall thickness.
Just look at Keanu below, patchy beard styles can be cool too and shows off your confidence.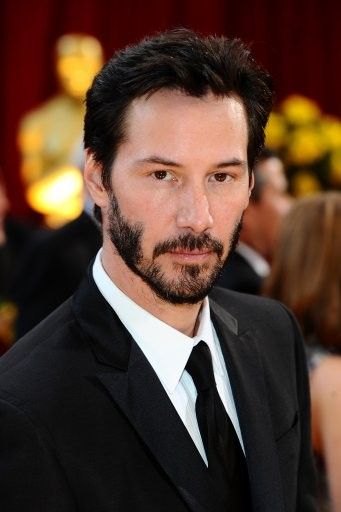 The ginger beard is only for a select few beardsman that typically have red hair – though I've seen some blonde men with a red beard. The unique look is one that should be revered and not avoided.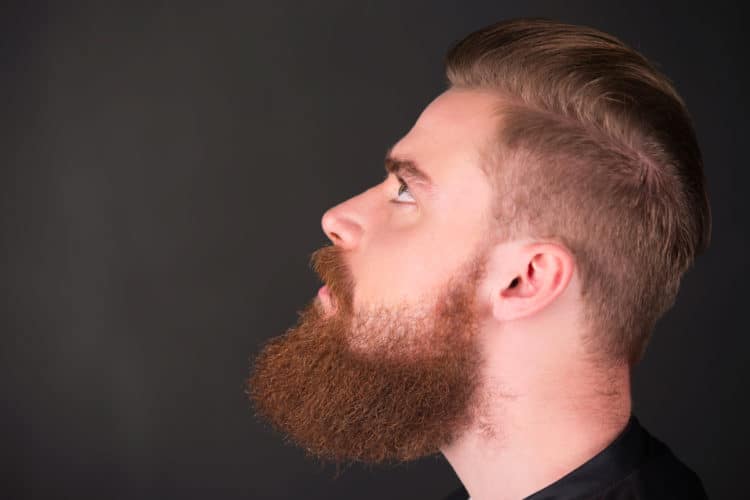 The long beard separates many beard wearers into an elite group. Not a Gandalf beard, but it's much longer than a yeard (above) and requires real commitment. Truth be told, I've never had the drive to grow that long.
So, the ultra long look is just cool! It's a serious look if you're game to invest the time.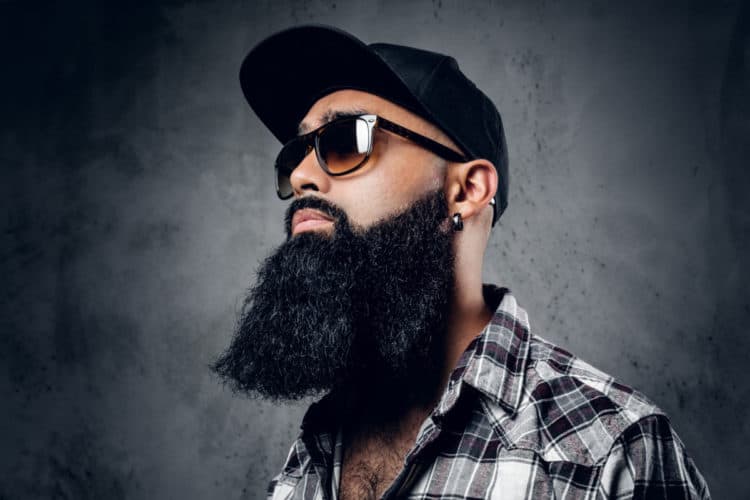 For those who want to go full beast mode, the viking beard is your answer. It's a style that's seen in many short and long variations.
The beard may also be braided or in a dreadlock style, often with jewelry adornments like beard rings or beads.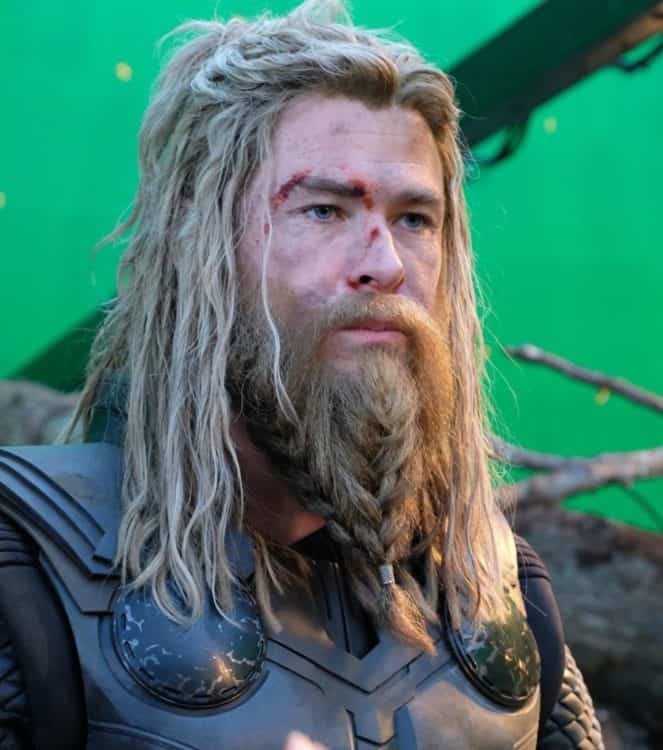 Looking for a classic look? The anchor beard that resembles a nautical anchor is your ticket. It has several variations and is always in style.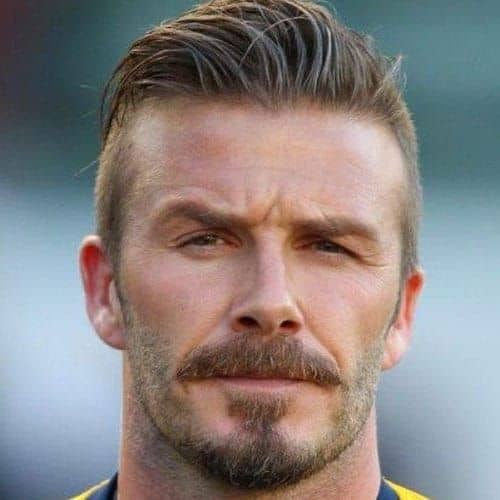 Simple and straight forward professional style beard.
Classy and distinguished salt and pepper beard style.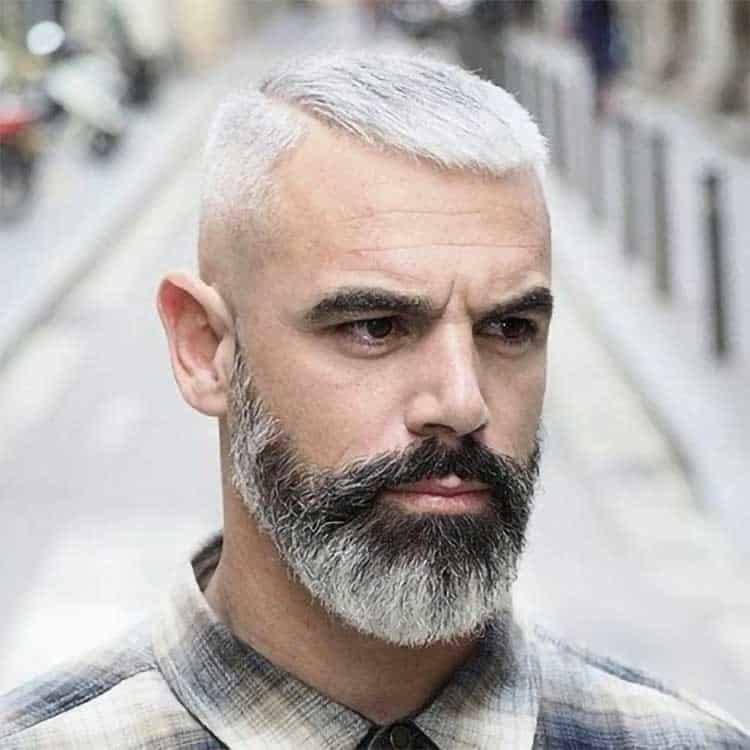 The 16th US President Abraham Lincoln had a classic beard without mustache look.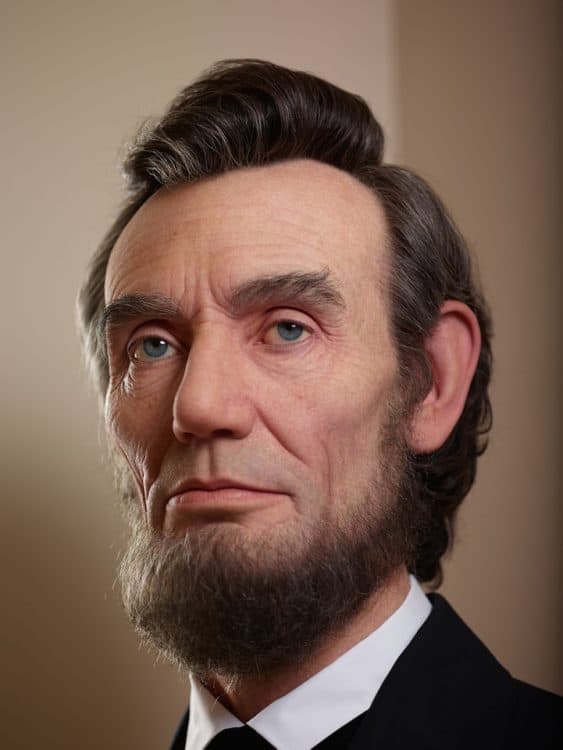 Is that even real? Who would strap a monkey tail beard to their face?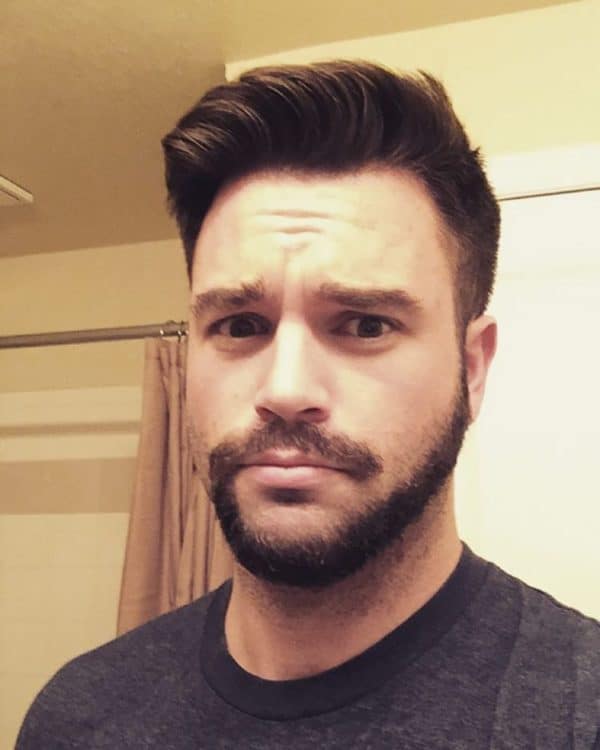 The scruffy beard is noted as the most masculine looking of all beards.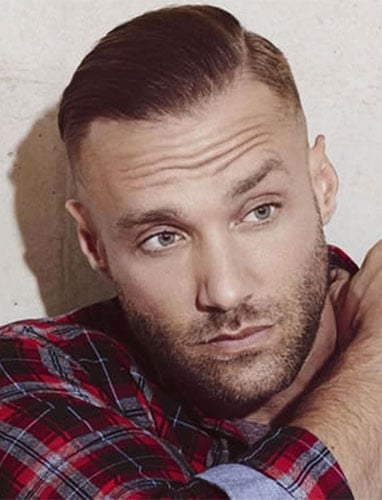 The teen beard is grows in light at first and usually not much more than stubble.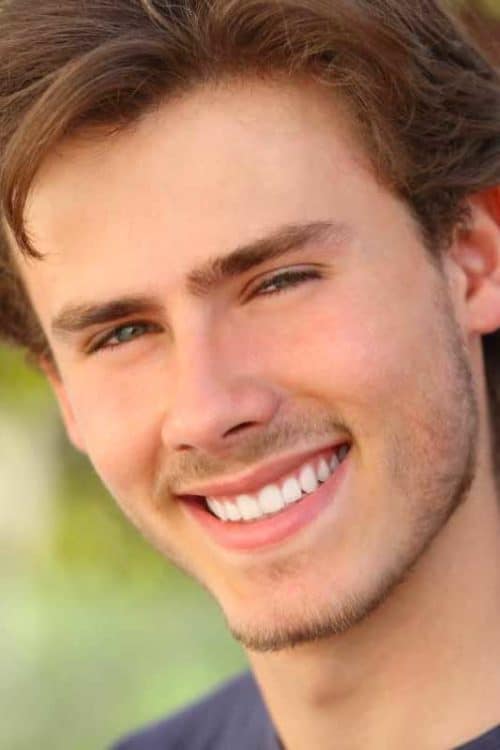 The Braided Beard is standard for all Norseman.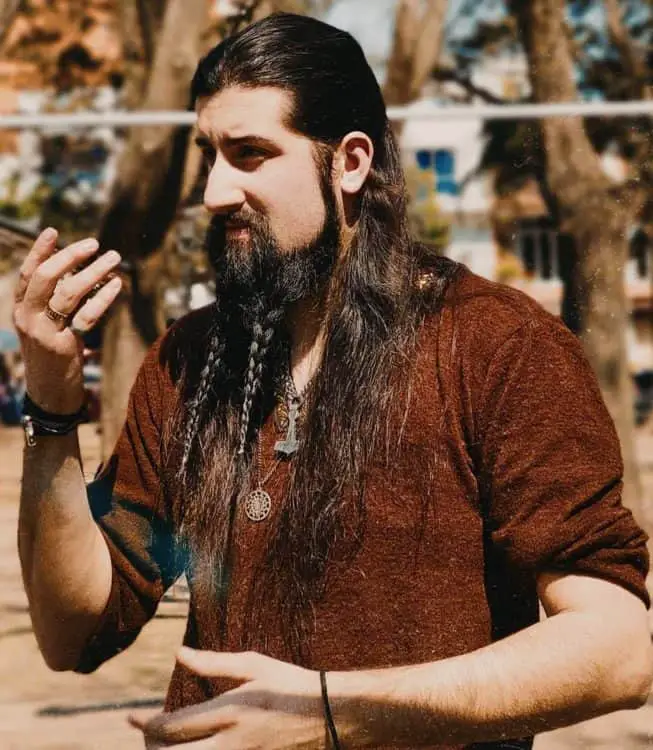 Charlie Hunnam sporting a shaggy blonde beard, AKA the Jax Teller Beard.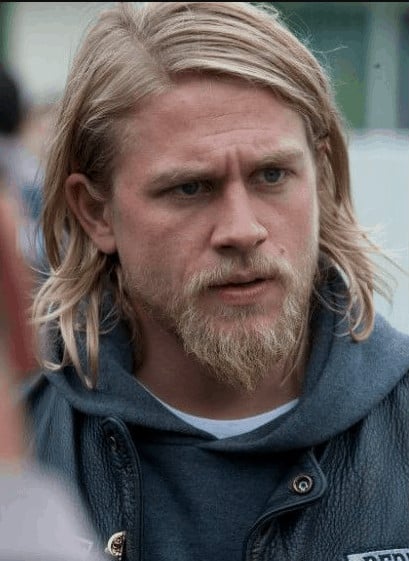 Cool Asian beard with light patches and connected sideburns.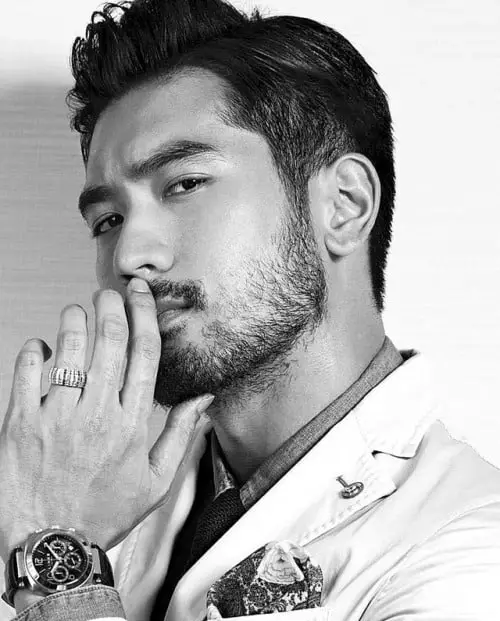 The Amish Beard is the hallmark of Monnonite men. Typically, a long style beard without a mustache.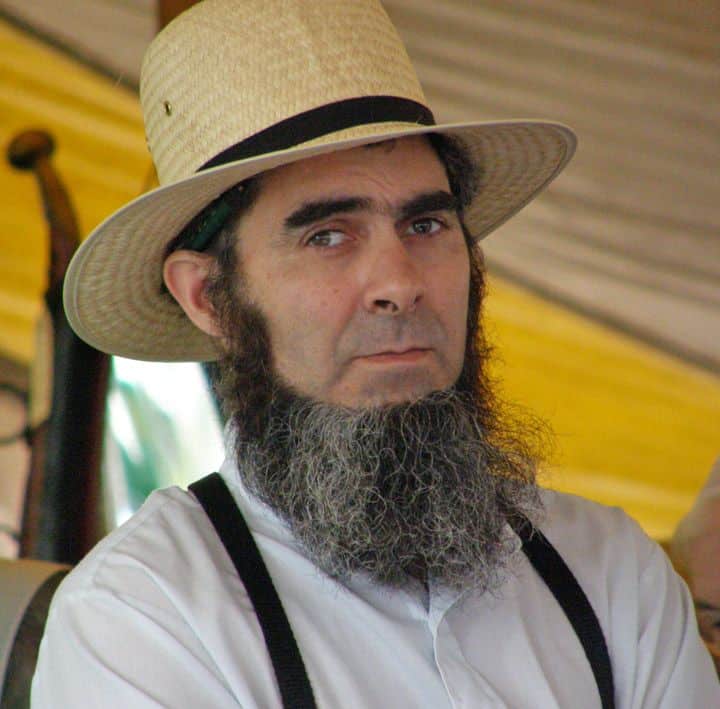 The wavy beard sometime referred to as the "curly beard" boasts lots of character.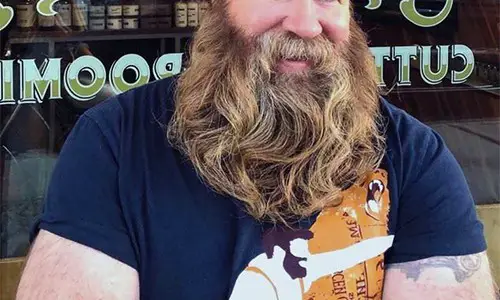 The Lumberjack Beard is long and cool. It's reminiscent of Dan Haggerty as old Grizzly Adams.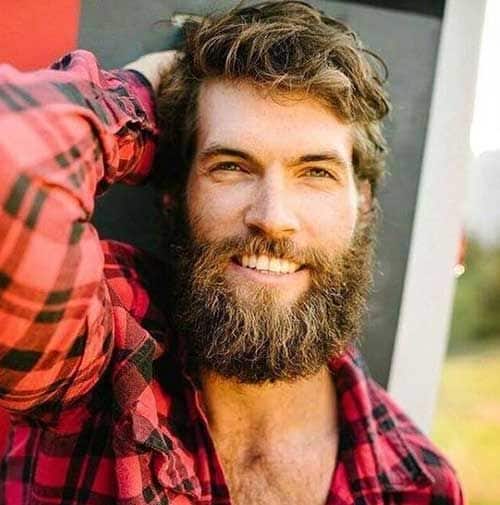 The Beardstache is just cool (period). It sports a heavy stubble beard with a pronounced mustache.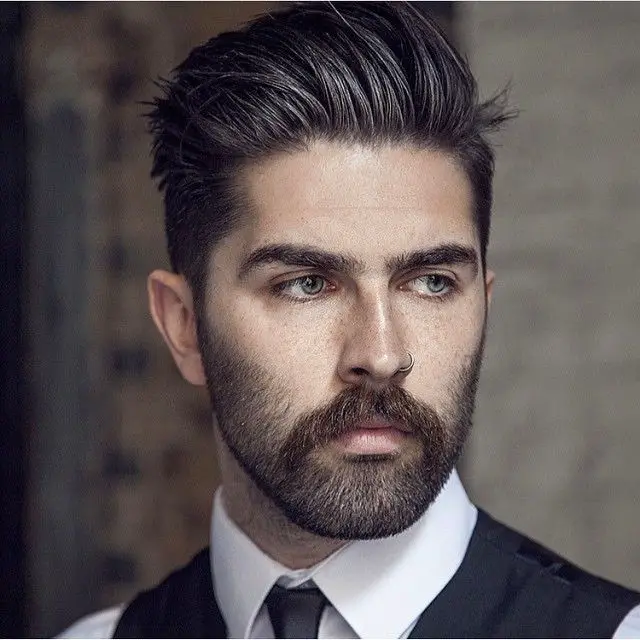 It's not complicated. A beard pairs perfect with a classy set of eyeglasses.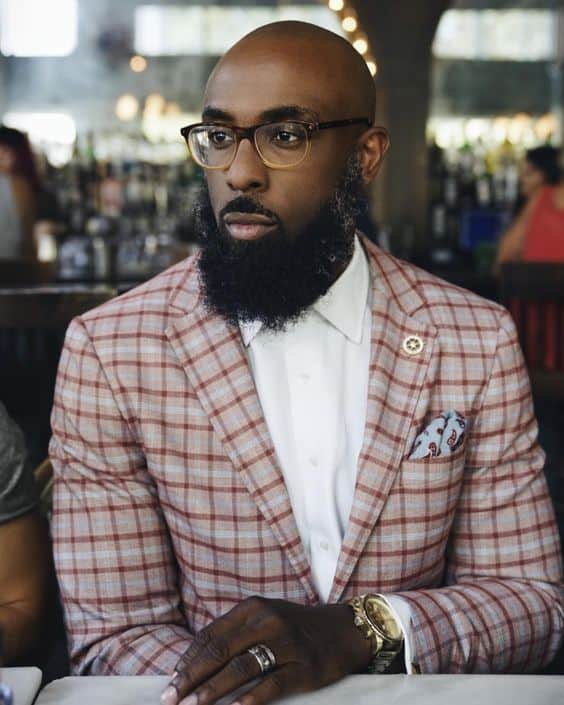 Beard Dreads are an acquired style and for the rocker in all of us.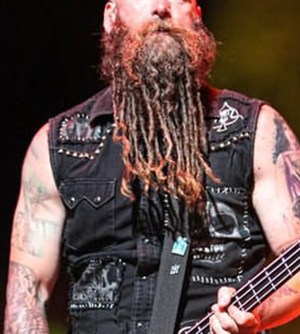 The circle beard makes a perfect circle around the mouth. It takes a little practice to get the round shape right.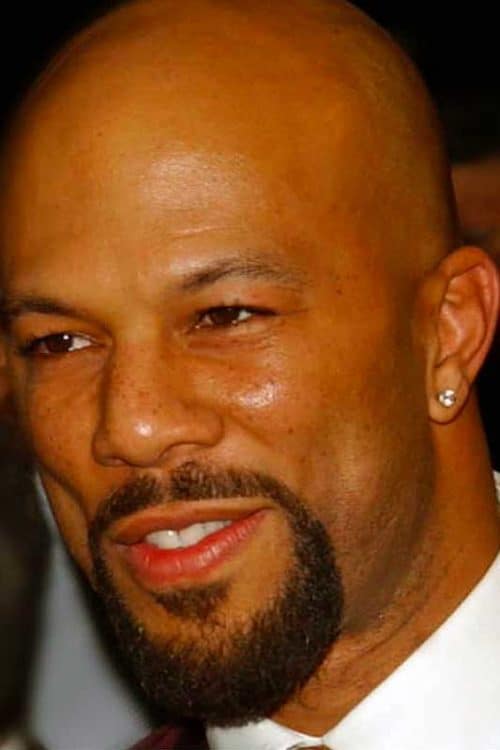 Beard jewelry like rings and beads give your facial hair that extra touch of style.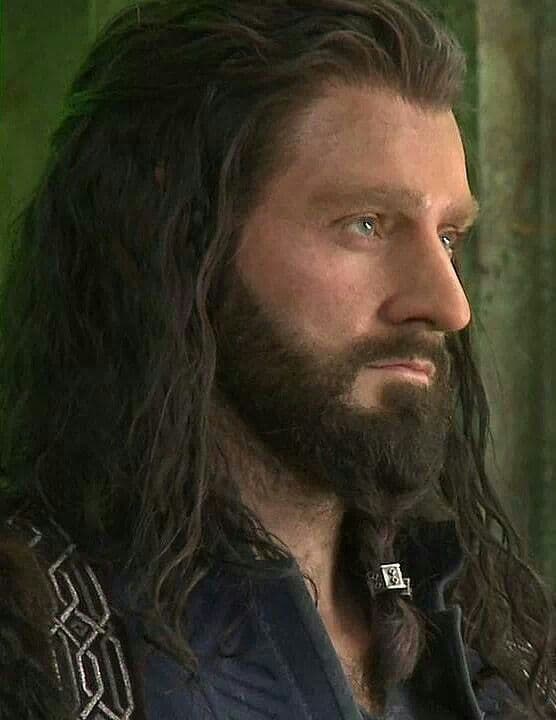 If you have a weak chin or maybe a double chin, you'll need the right beard to strengthen your look.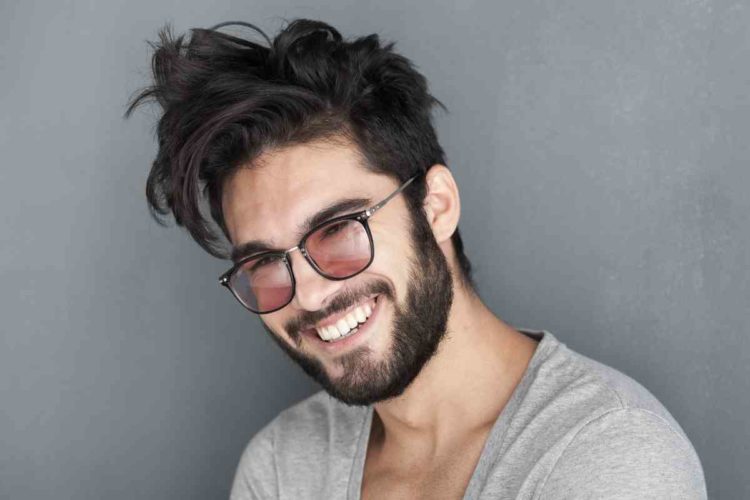 If you're an older man looking to improve your style, then a beard is most definitely in your future. The right beard to enhance your look, masculinity and sexual appeal.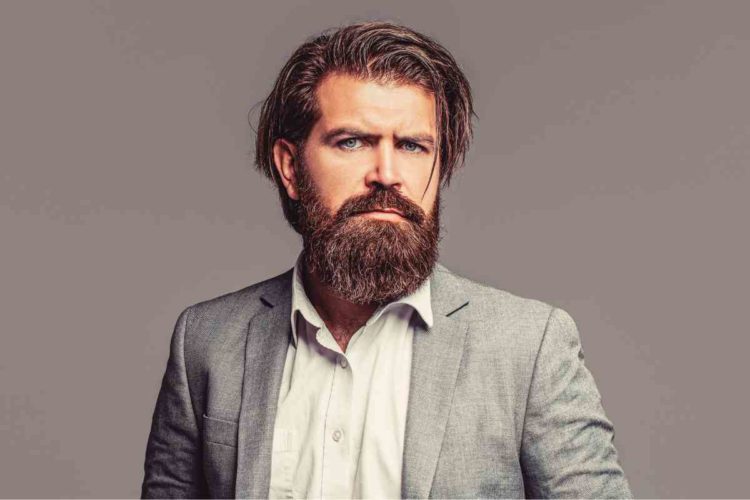 When you're looking for something funny and weird. Try a crazy beard if you're man enough.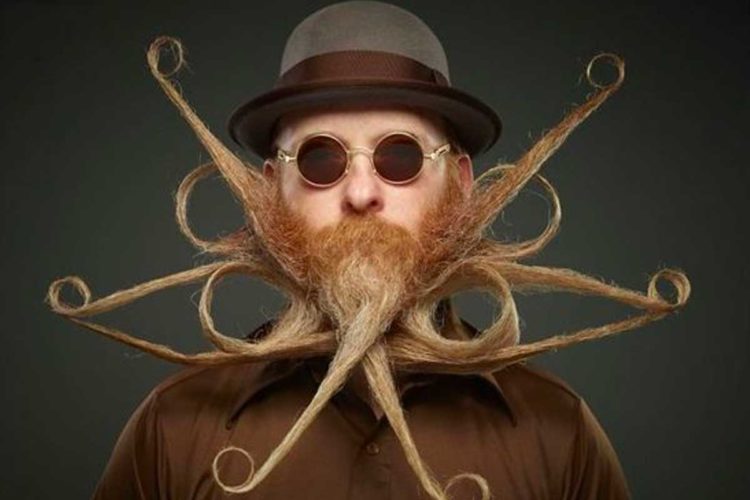 If you have a round or fat face, you'll need the right style to soften your face curves.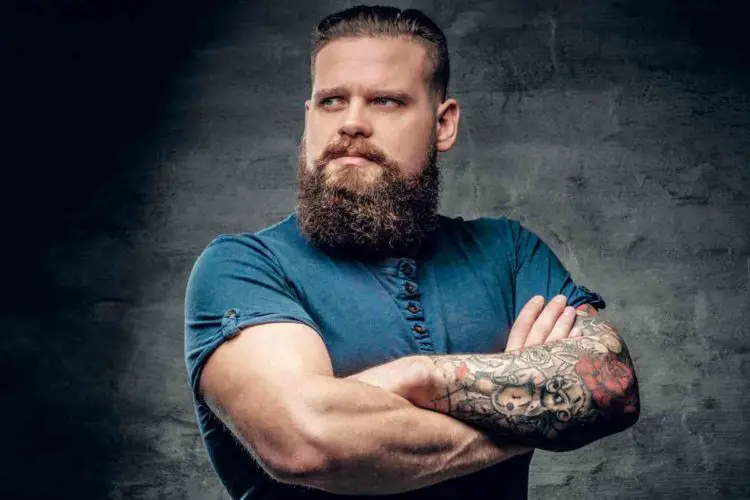 Show off your best Latino style beard from goatees to short beards.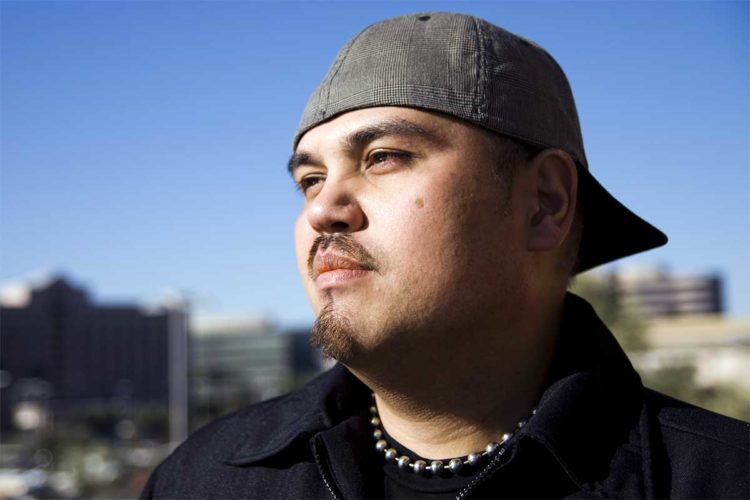 The Beard Shape Guide
First off, figuring out your face shape is a good place to start if you're headed in a technical direction. While you don't have to measure your face with a tape measure to get the exact size, have a forward-facing photo taken to see your jaw, forehead, and cheekbone shape.
Then match with these shapes below. Each one has a preferred beard style, though you don't have to use this guide. We go over each facial hair style in greater detail below the face shape guide.
Determine your ideal face shape
Rounded Rectangle or Round
You have a wider jawline and round cheeks. Your cheeks and face length are similar in width and height. Your jaw may not be as defined. Rounded face shapes go best with a triangular beard shape.
Rectangle
Your face length from forehead to chin is very long, and you have a squared jaw. You should go with a beard that's fuller on the cheeks. Men with longer faces should avoid triangular, pointy beards.
Square
It's all angles with a square face, and they can typically pull off a variety of styles. However, experts say to ensure that the chin hair is rounded or triangular. You can make your chin look longer with a goatee-style beard and soul patch.
Triangle
The forehead is generally smaller, and the chin is a bit larger with these face shapes. The beard and mustache combination is the best look for those who want to balance out their face length and disguise their jaw. If anything, barbers say to keep hair away from cheek bones.
Heart
In this case, the forehead is stronger than the chin. You don't want to lose your chin in a beard, but you can add "designed stubble" fade into fuller beards that strengthen your bone structure. You can have a mustache and chin hair that gradually fades into stubble on the sides.
Diamond
These faces are widest in the middle or at the cheekbones. You have a narrow forehead and jawline that are nearly symmetrical. The goal should always be to keep some hair on the chin to offset your cheekbones.
Oval
A number of beard shapes work for this face, but if you want to create chiseled cheekbones and square jawlines, then you should opt for short on the sides and cut underneath.
Even with our guide and tips from barbers, choosing the right style to match your face shape requires a keen eye. So, suggest trying different beard style to achieve a look that matches your aesthetic.
Every face has prominent features, and you can use your facial hair to accentuate what you love when you look in the mirror. These different beard styles show you different ways to achieve the look.
Beard Style Guide
FAQ
What are the best beard styles?
Beards are a highly personal choice, and the best beard style should enhance your overall look. A great beard will emphasize your best facial features while softening the ones you don't like. So, grow a beard that reflects your personality and sense of style. Short beards a sexy and stylish, while long beards are big and bold, then goatees are trendy and badass.
How to choose the right beard style?
Choosing the right style of beard depends largely on your face shape and your ability to grow facial hair. First, determine your face shape using this face shape guide and lock on your first style.
Then, based on how your facial hair grows, lock on your target length. If you have a thin or patchy beard, a shorter length like a stubble beard or goatee are good choices. If you have thick hair, then a full beard style may be a solid ambition.
Do beards make you look older?
A beard has a unique way of making a young man or man with a "baby face" look older. The manly appearance of beard hair has a direct result on a person's perception of the beard wearer's age. Conversely, shaving a beard can make an older man look younger.