A beard can be telling about someone's personality, style, and hygiene. Many consider it an extension of themselves. Short beards include simple and trim lengths or lavish and ornate beard styles, such as Seneca Crane's epic beard from The Hunger Games.
Short beard styles include any facial hair look that's trimmed around the mouth, chin, and jawline. These looks include stubble, goatees, anchor or Van Dyke beards, Balbo beard, Tony Stark beard, and close-cropped mustaches.
Here are the short beards trending today. Scroll below for expert styling tips and videos.
Short Beard Styles for Men
We've identified the best smaller beards worn by celebrities and recommended by expert barbers (below).
1. Stubble Beards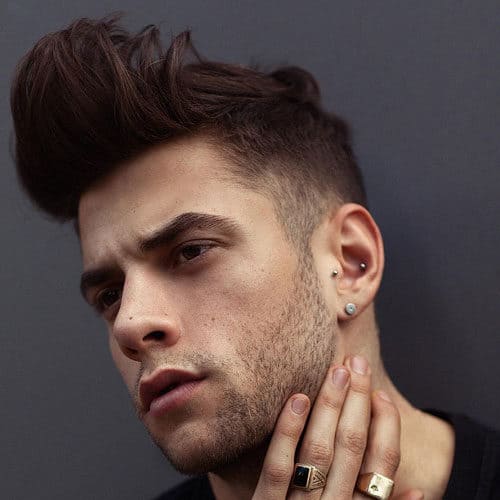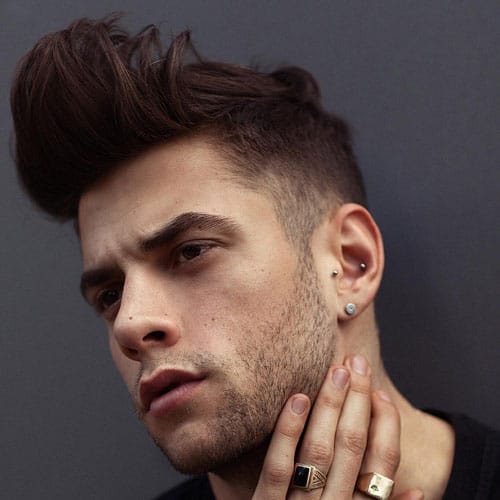 2. Goatee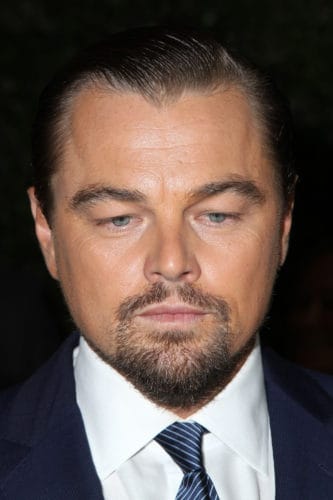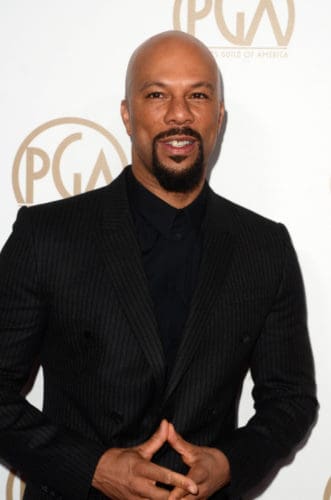 3. Anchor Beards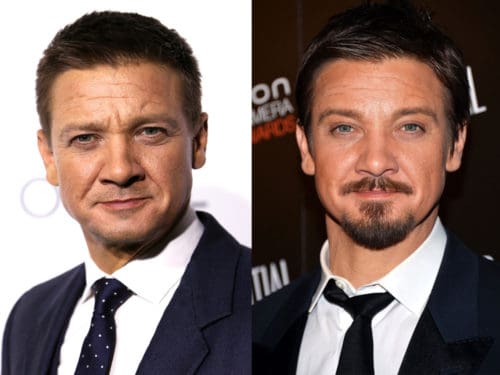 4. Circle Beard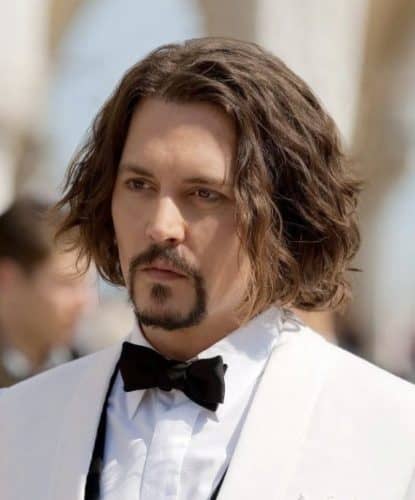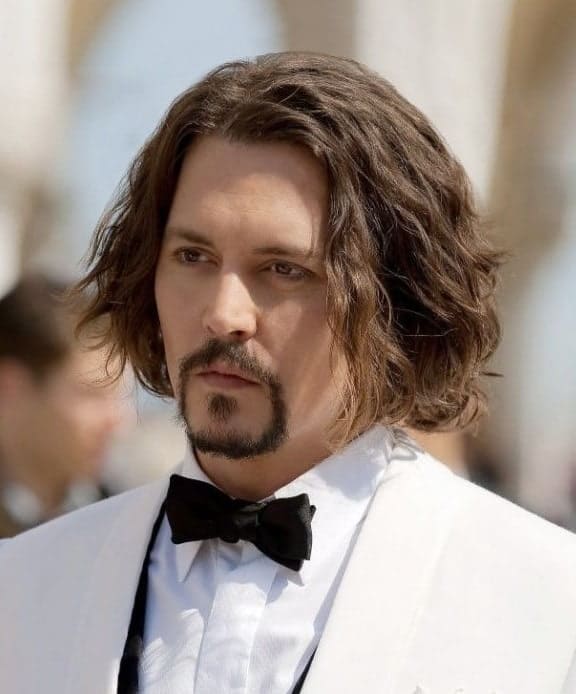 5. Patchy Beard
6. Chin Strap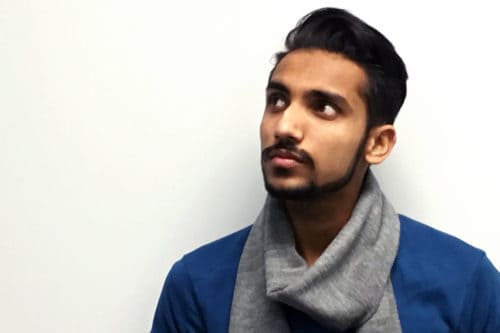 7. Beardstache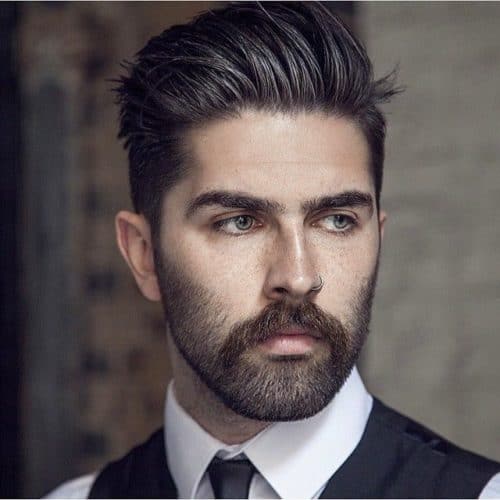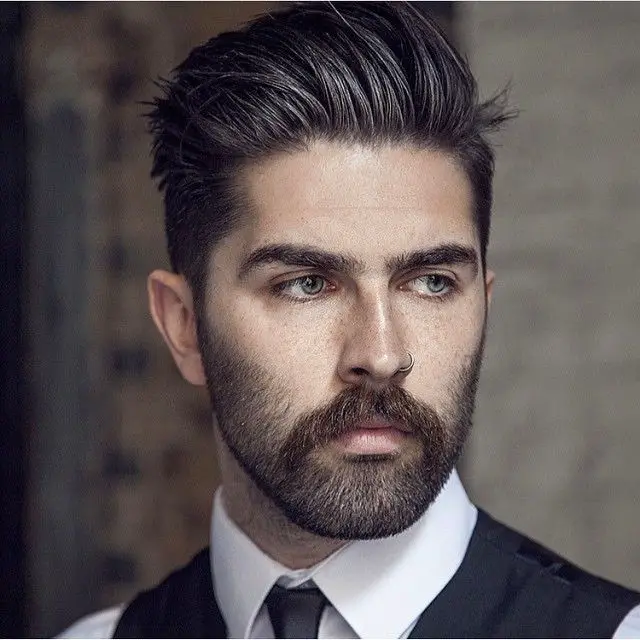 8. Tony Stark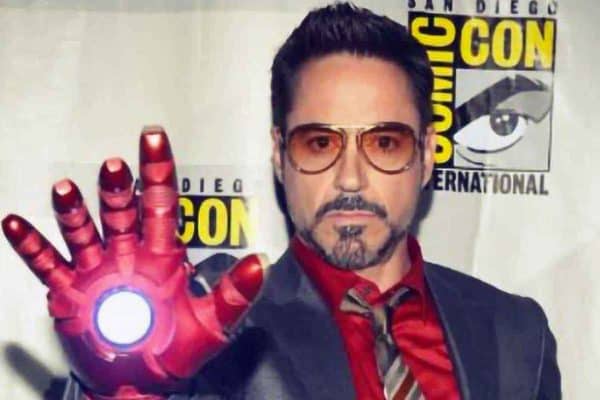 9. Van Dyke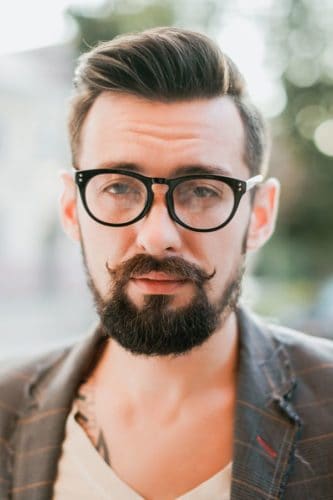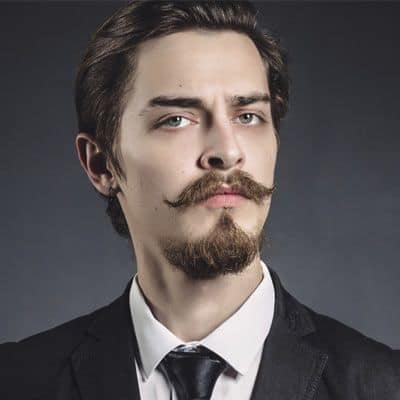 10. Short Faded Beard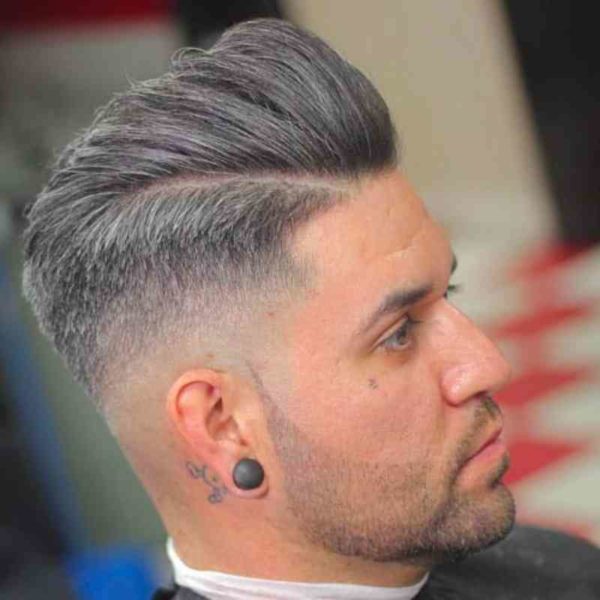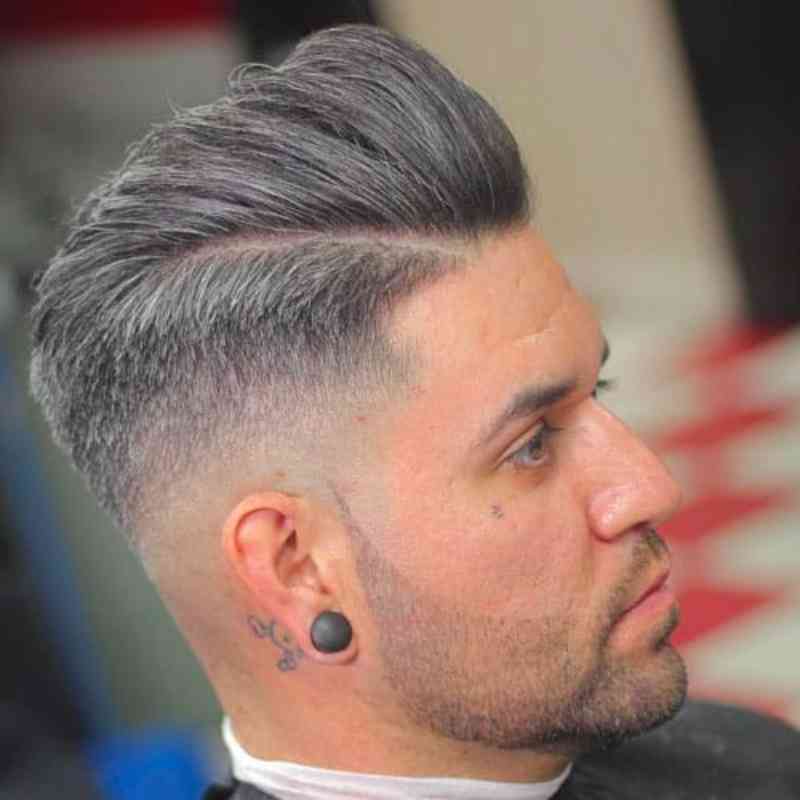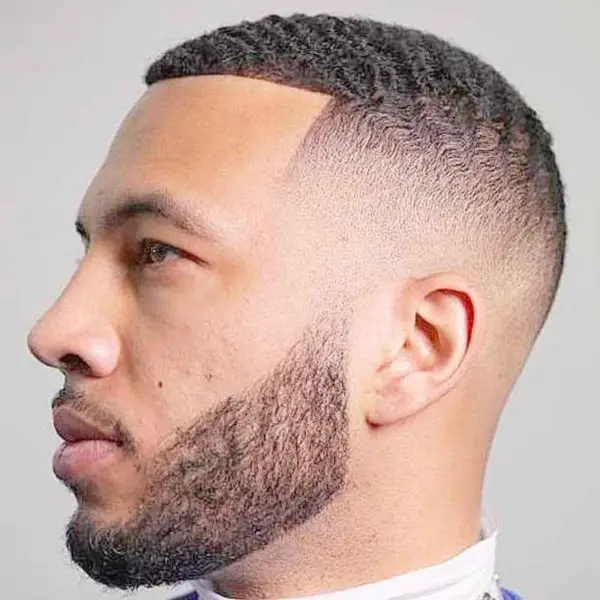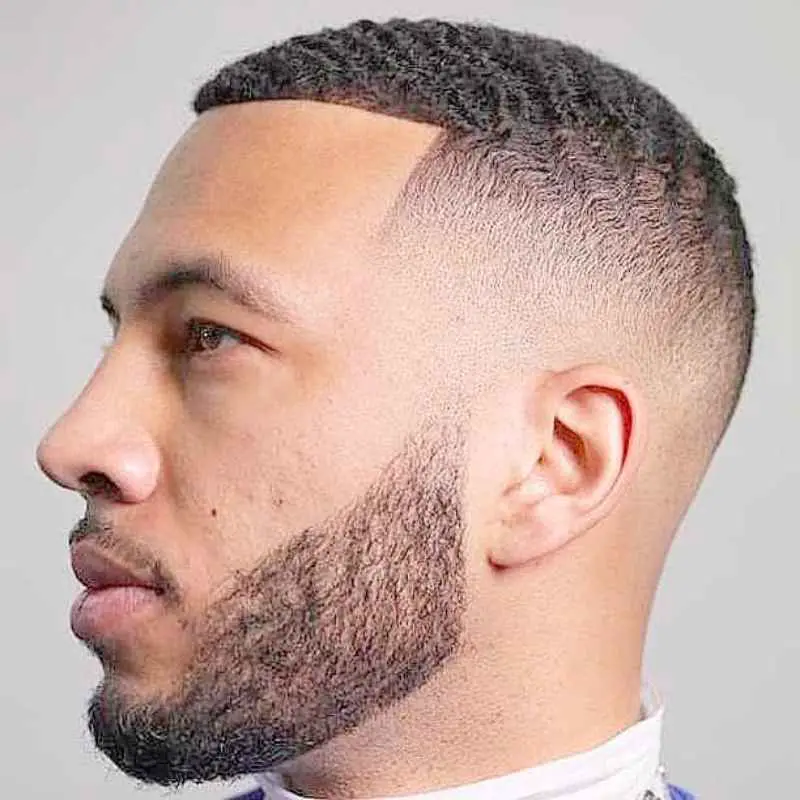 Short Beard Guide
Grow a short beard, thick and dark, easily adding angles to your face and accentuating your chin. Remember, beards work to enhance different shaped faces. For example, a goatee style with a soul patch can elongate and widen your chin, depending on how it's styled.
Steps and tips on style selection and how regular trimming keeps your short beard on trend.
What's a Short Beard Called?
Short beards are a low maintenance solution over growing a full beard; living somewhere in-between clean shaven and a long beard.
Short beards have many names, including a goatee or anchor beard. There are also stubble beards and Van Dyke beards.
Easy Styling Tips
With your short beard style selected, you'll need a few tools to maintain length and shape. Sometimes, goatees and stubble are easier to maintain because you only need electric clippers.
These tips include everything you need to cut your facial hair, fade your edges, and clean shaven facial hair to define your beard shape.
1. Short Beard Grooming Tools 
Electric clipper/razor
Multiple guards (.5 to 3 grades especially)
Blending shears
Beard oil or balm
Beard comb (we recommend a double-sided wood comb with narrow and wide teeth)
Boar bristle beard brush (optional)
Beard shapers or guides
Trim your beard frequently with our beard grooming toolbox for time saving, easy management.
This is definitely the ideal toolbox for beard styling. You can get by with clippers and a comb, too. However, if you plan to fade your beard or do any definition trimming, you'll need shears too.
2. Trim with Beard Shapers and Guides
Like most of us, you're probably not a barber. So if you're worried about cutting your beard perfectly, a beard shaper or beard guide tool can help create perfect angles for your neckline and cheekbones.
These tools help shape your beard in minutes without guessing about facial hair symmetry and produce jaw-dropping results (literally). Making them the ideal tool for short beardsmen.
3. Start with an All-Over Shave for Length
When going short, the length is the first to go. After growing out your beard, start with a #2 or #3 guard on your electric clippers to remove excess hair. I like to start with a higher guard, like a #3 or #4, stepping down to the shorter length.
It's also really freeing to remove some length, so take before and after short beard pictures to show off your transformation. You may be totally surprised at your new look.
4. Fade and Shave
Shaving beard length is a major step, so take some time to find the style best for your facial features.
Do you want to trim away more hair and go for a goatee?
Do you want a short, close-clipped beard that transforms your jawline and chin?
It's all up to you! Look at our short beard looks above and watch some videos before shaving any further.
You may also want to fade your beard using multiple guards. If you need help with this, our how to fade your beard article is a perfect follow-up to this short beard tutorial.
Here's a look at two different "shorter beard" trimming videos. Yes, the medium beard is a bit longer than most, but it may be a good first step before committing.
5. Use as Beard Comb with a Beard Balm or Oil
We recommend using a double-sided wood comb with wide and narrow teeth to comb after trimming. Be sure to apply a small dab of beard balm or beard oil beforehand.
The beard comb spreads the balm to each strand of hair, making your hair softer and more malleable for styling, but the true benefit is the neat, shiny result. It's the final touch for a freshly shaven, short beard.
How Do I Choose My Beard Style?
Pick what's best for your face shape.
Add definition and angles to highlight cheekbones, jawlines, and chin length.
Decide if you want defined lines, or a faded beard, which requires more upkeep.
Round faces look best with longer chin hair and short sides.
Square faces look best with beards short on the cheeks and longer chin hair.
Tony Stark and goatee looks work best on rectangle and oval faces.
Oval faces look great with almost any beard, but Van Dyke and anchor looks make your face more angular
See our complete guide on matching face shapes and beard styles. We provide tips on choosing a short beard style based on your face or what it says about your style, according to expert barbers.
What Length of Beard is Most Attractive?
Short beards are attractive because they don't encompass the face like a bushy, large beard. With thick hair and unique styling, it's easy to see how these beards can bring out the best in your face.
Some celebrities who rock short beards include:
#1: Leonardo DiCaprio – Short Beard with Side Part
#2 Christian Bale – Short Van Dyke Beard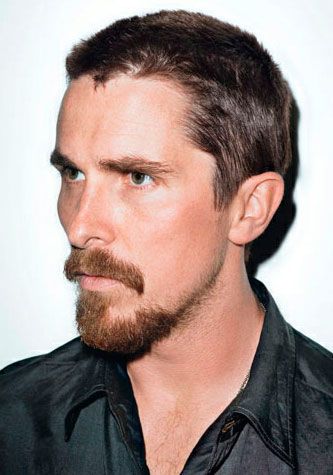 #3 Idris Elba – Short Door Knocker Beard