A good beard balm moisturizes your skin and helps shape beard hair while adding a smooth shine. The men's beard care industry is saturated with many products that just don't deliver on these necessities. So, we've uncovered the best beard balms that really work and produce results.
Beard balms use formulas with a higher viscosity thanks to their beeswax ingredients. Typical products have a thicker texture and add longer-lasting moisture than a beard oil or conditioner.
If you want to tame your wild beard hair and eliminate dry skin, beard balm is one of your best choices. We've reviewed the best beard balm products from our experience and provide a comprehensive buyer's guide. Keep reading.
Buyer's Guide to Beard Balms
Choosing the right hair care products is a lot easier when you know what to look for. We find that the best beard balms typically have a light to medium hold with ingredients like beeswax and coconut oil.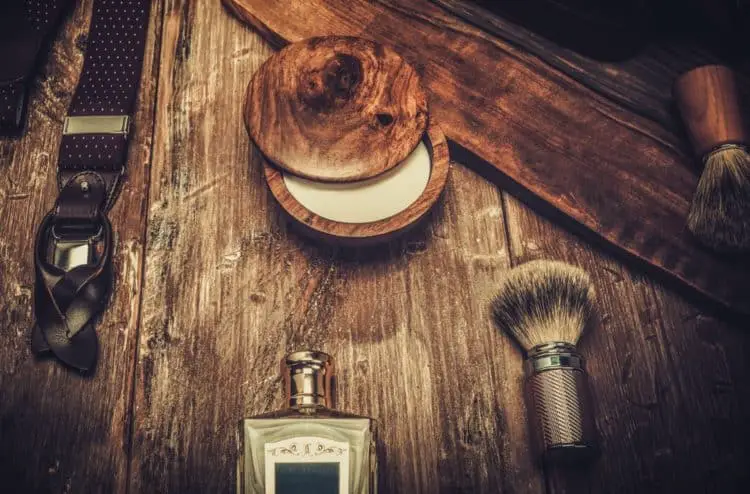 We go over all the features you should look for in the top beard balms and how to choose the right product, whether balms or oils would be best for your hair type and condition.
Ingredients
When it comes to picking the right beard balm, your first step is to eliminate any products with ingredients that may cause allergic reactions, especially if you have sensitive skin. There are typically four types of ingredients in any beard balm:
Beeswax
Shea butter
Carrier oils
Essential oils
These ingredients provide more hydration for your skin, and the best formulas will be all-natural with beeswax as the primary ingredient. Jojoba oil is one of the best ingredients for beard balms because of its naturally moisturizing properties.
Want to make your own Beard Balm? Try a great DIY Beard Balm recipe at home.
Hold Strength
Balms come with light, medium, or strong hold features. If you're looking for a taming moisturizing balm, you should go with light to medium, but if you want to sculpt your beard and mustache, then a medium to strong hold will have a higher concentration of wax.
Stronger holds in balms mean it will have less moisturizing properties though, so choose wisely and a beard wax may be a better option for strong hold. See the beard balm vs beard wax.
Scent
Scented or unscented? It's a personal preference. Beard balms don't necessarily have to have a scent, but if they have any essential oils like coconut or jojoba oil, it will likely have some kind of light, pleasant smell. The more luxurious brands use sandalwood to add a light, earthy scent. 
Beard Balm vs Beard Oil
Lots of beardsman recommend beard oil as a moisturizer because it can be applied easily, and it quickly absorbs into your skin underneath your beard. 
However, it's not always the best for your beard hair or even for your beard length. Fuller, longer beards will benefit from the waxy coverage of a beard balm versus a beard oil. With either product, beard combs help distribute even a small size amount of product.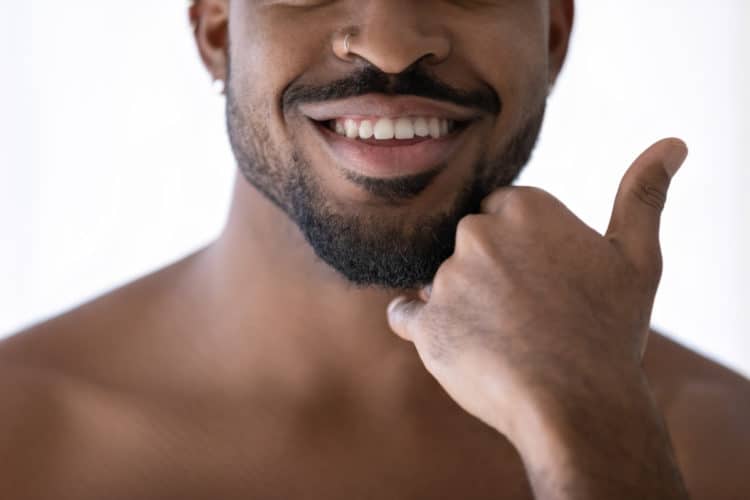 Beard balms do come with different oils, such as sweet almond oil, jojoba, argan, and many others. These essential oils help to soften and tame an unruly beard. However, aloe vera and shea butter can help with beard dandruff. 
Beard balms also come in different packaging due to their texture and consistency. Whereas oils come with applicators or droplet bottles, balms typically come in a small tub or tin. They're more like a pomade and may have a light woody scent, depending on the ingredients.
Beard Balm vs Beard Butter
These two products are often confused but make no mistake, they are quite different and used for different purposes.
Though they may contain similar ingredients like essential oils and shea butter, beard balm contains wax where beard butter does not.
So, beard butter is great for moisturizing a dry, itchy beard, it won't last long. Where beard balm provides some moisture, plus it provides beard hold and will last throughout the day. Check out beard balm vs beard butter reference guide.
Hair Type Usage
Your beard hair is totally unique, but it has certain properties that work best for different hair types. For example, applying beard balm for frizzy or wavy beards may like beard balm more because it's not as oily and holds your beard shape.
Daily Moisturizer Balm
Beard balms with light to medium holds make for great daily skin moisturizers, especially if you have dry skin under your beard. You only need a small amount to spread over your skin and beard hair.
Best Beard Balm Reviewed