Purchasing another tin of beard balm, you're not sure about? It's time to think about creating your own beard balm recipe from the ingredients that will serve your skin and beard hair the best.
Beard balms are natural beard styling products that moisturize your skin and offer a lightweight hold for styling. Men typically use balm on their beards to tame wiry hair and add a natural, earthy scent.
Creating your own beard balm recipe is all about the ingredients. Personalizing your beard balm provides incredible benefits for your skin, but you also pick out your own scent. Let's take a look at how to create a beard balm recipe.
Tips for DIY Beard Balm Recipes
A beard balm recipe should include beeswax, shea butter, carrier oils, and essential oils, which add earthy, rich scent profiles to your balm.
Homemade beard balm recipes have significant advantages over store-bought beard balms for your facial hair. For one, you get to pick all the ingredients. While the initial investment may set you back a bit, it's much better to create the amount of balm you need when you need it.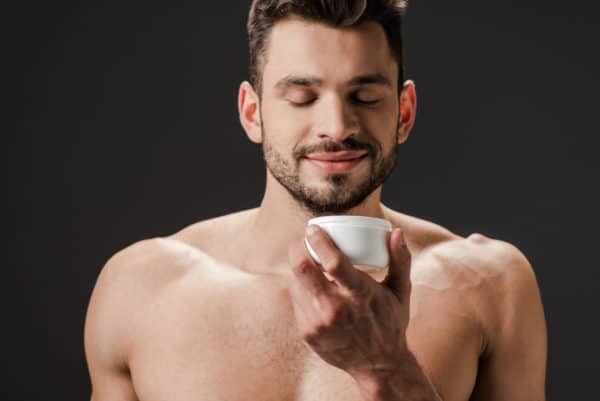 A few things to know about DIY beard balm recipes before you get started:
Upfront costs range from $10 to $50+, depending on the ingredients.
Beeswax and shea butter are necessary for balm recipes.
1 oz of beard balm should last 3 to 4 weeks.
Use screw-top metal tins to hold your DIY beard balm.
Pay special attention to carrier oils and essential oils that will work with your skin and hair type.
If you're unsure if beard balm vs beard oil is better for you, check out our guide to the best beard oils. For those who want to know what some of the best products are, take a look at the best beard balms for ideas on ingredient combinations.
1. Start With Beeswax
All the best beard balms use incredible beeswax that typically comes in bars, pellets, and sheets. The easiest to use for a balm is bars of beeswax. Without this natural ingredient, you won't have the tacky, spreadable component of beard balm, so pick one that offers pure, natural beeswax.
Here's what to know about beeswax for your balm recipe:
Beeswax bars cost the least and work well when melting beeswax for balms.
Beeswax pellets cost more but make creating precise amounts easier.
Products come in yellow or white. Either works for your beard balm recipe.
You'll use a small amount of beeswax, typically 1 part beeswax for 4 parts oil and 2 parts shea butter (however, it's up to you!).
We provide an example beard balm recipe with exact measurements, but you can play with the amounts until you find the perfect result for your beard styling routine.
These are a few beeswax products we like for creating beard balms:
No products found.
2. Add Shea Butter or Cocoa Butter
The "butter" in your beard balm recipe makes it more spreadable and easy to use, but it's also moisturizing for your skin and hair.
The best one to start with is shea butter because of its popularity and many benefits for skin care. However, cocoa butter and mango butter are two other alternatives to try.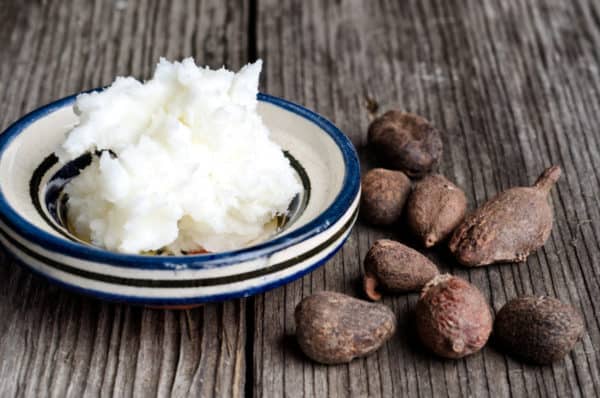 There are a few unrefined shea butter products that we recommend, including:
Flash Sale
3. Select the Oils
The next ingredient is also very important for your beard balm's consistency and healing properties. Carrier oils and essential oils provide vitamin E and other nutrients for your skin and hair.
Carrier oils like jojoba oil or argan oil aid in the absorption of the balm. They also provide a layer of protection on your skin and around the hair follicle, depending on the carrier oil you select.
Things to consider when picking out carrier oils:
Buy products sold in amber or dark-colored bottles, as these block UV rays from breaking down the carrier oil nutrients.
Choose carrier oils like jojoba, argan, tea tree, or grapeseed for oily or sensitive skin.
Try coconut oil, jojoba oil, sweet almond oil, or avocado oil for dry skin.
Pick essential oils to add scents, such as sandalwood, cedarwood, or peppermint.
Only choose oils that are cold-pressed or expeller-pressed.
Our top choice for cold-pressed carrier and essential oils include:
Flash Sale
No products found.
4. Mix Your Balm and Heat Over the Stove
Once you've got the oils together, the next step is to combine and heat up your balm over the stove. If it sounds difficult, we have everything you need and a step-by-step guide to heating your custom beard balm. Scroll down to see our recipe and instructions!
DIY Equipment
Small 2 oz Candle Tins or larger 6 oz Candle Tins
Saucepan (not Teflon or non-stick pots)
Measuring spoon and cups
Droplet applicator for oil drops
Glass measuring cup (such as Pyrex)
Kitchen scale (optional)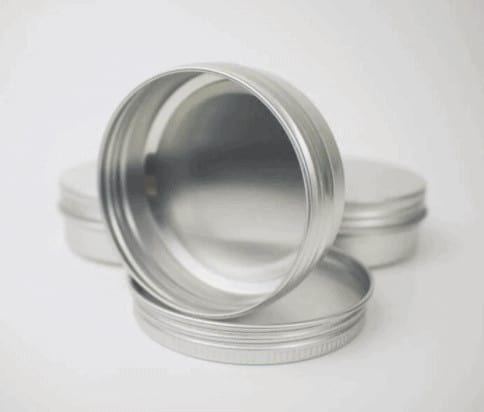 Materials
8 ounces of carrier oil
Beeswax
12 drops of essential oil
Shea butter
These are the typical amounts to create a bulk balm recipe. Our recipe below fills at least three 2 – 3 oz containers of candle tins.
Real Woodsman Beard Balm Recipe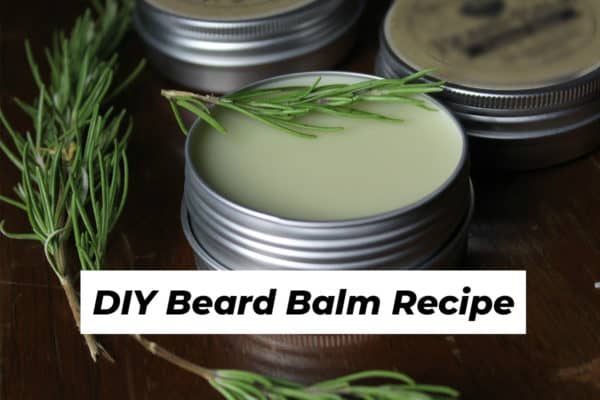 Finally, we want to show you an incredible DIY beard balm recipe that includes all of our favorite ingredients. We've combined the above instructions with the best oils, wax, and butter to create a dry-skin relieving DIY beard balm. Try out our recipe if you want smooth, moisturized skin and a soft beard with a slight
Type: Beard Balm
Keywords: beard balm, dry skin balm, skin underneath beard balm
Recipe Yield: 1
Preparation Time: 10M
Cooking Time: 0M
Total Time: PT10M
Recipe Ingredients:
4 tbsp jojoba oil
4 tbsp argan oil
2 tbsp sandalwood oil
2 tbsp sweet almond oil
4 tbsp beeswax
4 tbsp shea butter
1 tbsp cocoa butter
2 tbsp therapeutic grade pine oil
Recipe Instructions:
Place a small saucepan on the stove and set to low heat. Add an inch of water to the pan.
Place the glass measuring jar in center of pan, slowly turning up heat until water is slightly bubbling.
Once the pan and glass are hot, add beeswax first and wait 60 seconds for it to melt slightly, then add shea butter, followed by carrier oils.
Stir and watch carefully until all melted. Takes typically between 1-2 minutes for all to melt together.
Now add essential oils.
Pour into a 2 oz candle tin. Our recipe requires at least three 2 oz candle tins or one large 6 oz candle tin.
Allow mixture to cool completely at room temperature.
This is our version of a balm recipe that produces a lot of product, but you may want to create more or less. Experimentation with the beeswax and shea butter will lead to the best results, as you may want a waxier balm for tighter control of your beard hair.