Essential oils are extracted from plants, exuding their natural qualities, scent, and flavor. This is also known as their essence. Oils that promote hair growth typically contain vitamins and minerals that improve hair health.
Essential oils have been used to restore hair naturally for centuries and help with a variety of medical issues, including hair loss. These alternatives to Eastern medicines have become known as homeopathic hair growth remedies.
Do Essential Oils Work for Hair Growth?
Not all of them result in improving hair growth, and in a number of cases, these oils won't work for hair follicles that have gone dormant due to genetic male pattern hair loss. However, I've tried a few of the more potent essential oils backed by studies and found these results.
What Essential Oil is Good for Hair Growth?
Many essential oils have aromatic qualities, in addition to medicinal purposes. You can use rosemary essential oil for hair growth, healthier skincare, hair care, and nails.
Many of these oils, such as coconut oil, are used in shampoos and conditioners to reduce hair loss, but may not work as well as concentrated extracts, which work to stimulate the scalp like peppermint oil.
Best Essential Oil to Stimulate Hair Growth
I've worked with a few essential oils to create DIY balms and hair growth serums. These are my favorite essential oils that actually provide real results when mixed with a good carrier oil.
The following essential oils are used for hair growth, treat hair loss, and thicken your hair:
1. Peppermint Essential Oil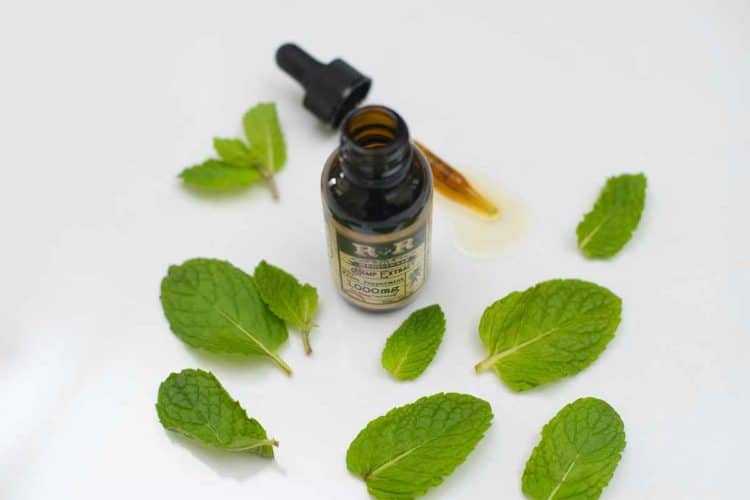 One of the best essential oils for hair growth is peppermint because of the tingling feeling that you get as soon as it is applied to your scalp. This is the peppermint oil increasing the circulation to that part of your skin.
Ideally, you'll use peppermint oil when your hair is in the growing phase or anagen phase. At least one study has shown that peppermint oil increased the number of follicles and overall hair growth in mice.
2. Rosemary Essential Oil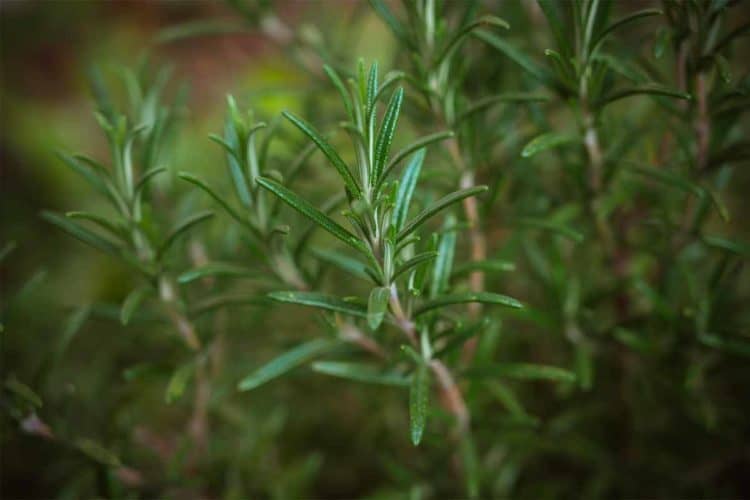 Looking for more hair density and thickness? Rosemary essential oil is a great one to go with because of its cellular generation properties. In this study, researchers found that rosemary oil was just as successful as minoxidil, but it doesn't have the same itchy scalp side effects.
3. Saw Palmetto Essential Oil
If you've noticed saw palmetto oil popping up in beard growth and hair growth serums, that's because new research has found that it's able to prevent hair loss.
A field study found that men who applied topical saw palmetto treatments with 10 percent trichogen veg complex saw an increase in hair count after four months of treatment. You'll notice a lot of hair growth shampoos typically add saw palmetto oil and biotin together for thickening and voluminous results.
4. Jamaican Black Castor Oil
Jamaican black castor oil is made by roasting castor beans and then using extreme heat to extract the potent oil. This process was all started in Jamaica, but recently, researchers have found that applying castor oil to your scalp may lead to hair growth.
However, this essential oil is a little dangerous as castor beans contain the poison ricin. It's best to try this essential oil within a serum containing biotin or peppermint oil and always avoid swallowing or getting this oil anywhere near your mouth.
5. Lavender Essential Oil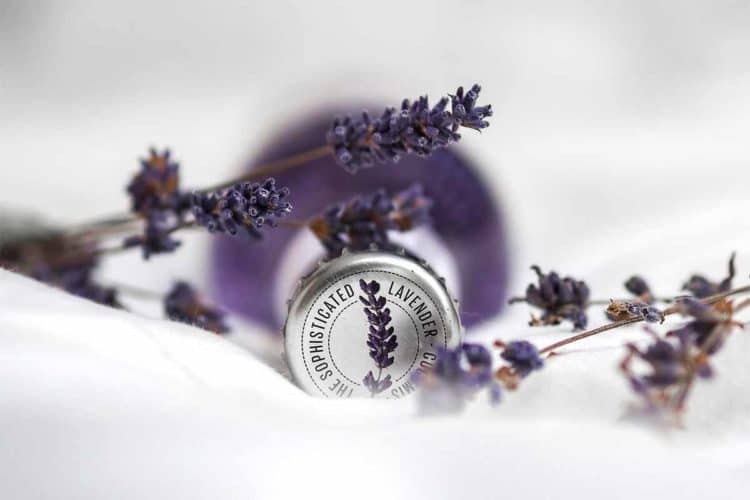 For years, I've seen the effects of lavender oil on hair growth. It truly works, and a randomized trial even found that it was able to create more hair follicles faster than any other essential oil.
One of the reasons believed to be the magic in this oil is its antimicrobial properties, which can eliminate dry skin and bacteria lurking on your scalp.
6. Lemongrass Essential Oil
Do you have dandruff that causes your scalp to flake up and itch? Lemongrass essential oil is the perfect remedy and using this oil to fix your itchy scalp may lead to hair growth after just one week of use.
If you do find your scalp gets dry easily, you can use lemongrass essential oil daily to conquer these issues, leading to healthier hair growth.
7. Tea Tree Essential Oil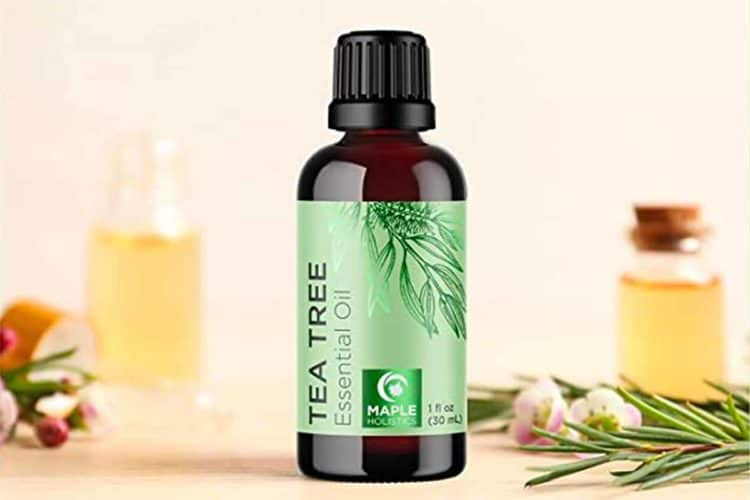 Pure Australian Tea Trea Oil by Maple Holistics – is a must have!
When tea tree oil is applied topically to your skin, it can revitalize hair follicles and sponsor new hair growth. However, there are all kinds of concentrations of tea tree oil.
It's important to use tea tree oil at a high concentration, and this study suggested that it's best to use with a minoxidil treatment, as it's more effective.
8. Ylang Ylang Essential Oil
If you have an oily scalp, it's best not to try this one as it can only create more problems for your sebum issues. However, ylang ylang is a known reliever of dry scalp as it can stimulate more sebum production.
Since lack of sebum causes hair to dry out and become brittle, damaging the hair follicle over time, ylang-ylang is thought to add that sebum back to your hair follicles naturally, reducing hair breakage.
9. Clary Sage Essential Oil
Just like lavender oil, clary sage essential oil contains linalyl acetate, which has been proven effective for increasing hair growth. Not only that, but your hair will feel stronger and thicker, meaning that it won't break as easily.
10. Thyme Essential Oil
If you want to stimulate hair growth on your scalp, thyme essential oil may be the answer. It's been found to help with alopecia areata, and it's one of the strongest essential oils on this list. You don't need very much to apply to your scalp, and it goes best with jojoba oil or argan oil.
Side Effects and Risks
Most of the problems with essential oils stem from allergic reactions. This is why it's always best to talk to your doctor before changing your routine or trying a new treatment, but you can also test a small patch of skin with essential oil to ensure that you're not allergic.
If you notice these symptoms, discontinue essential oil use right away:
Burning, painful tingling
Redness that doesn't go away
Severe dermatitis
Blistering rash
Difficult breathing
Swelling of your face
Swelling of your tongue and throat
Conclusion
Essential oils may improve the health and growth of your hair, but it's not a one-size-fits-all cure. It may take 3 to 4 weeks for an essential oil to start working, even if you apply it every day to your scalp.
If you try 2 or 3 essential oils from the list above and don't see results, there are other ways to rejuvenate your hair follicles and bring back hair growth.