If you want the look of refined facial hair, then you'll need a beard styling product like beard butter to your regimen. If you're an avid groomer, then using the best beard butter will help you achieved that polished beard style.
Beard butter is a type of leave-in conditioner that not only hydrates and softens the hair but also provides hold for styling. It's ideal for those with longer beards that need taming.
Unlike beard oils, beard balms, and waxes, beard butter is generally made from shea butter or cocoa butter with added essential oils for scent and shine. I've tested some of the best beard butter products and found which ones offered exceptional results and more shine than others. Keep reading.
Top Picks
When looking at butters, I chose beard products recommended to me by barbers, as well as those with the highest customer ratings. I wanted to find the best beard conditioning butters that would help with your beard and the skin.
The primary goal for my test was to see which beard care products tamed and shined my beard hair, but I also considered which products had a great scent or possibly felt too "goopy" due to too much oil or shea butter.
Here are the reviews of the top beard butter products right now:
What is Beard Butter?
Beard butter is a men's styling product made with shea butter, cocoa butter, mango butter, and essential oils. Men use beard butter on their beards to moisturize hair and skin while adding shine to facial hair.
For men who have wiry beard hair, beard butter is a great facial hair tamer. Using this product 2 to 3 times a week can lead to healthier looking hair and may also help with dry skin under your beard.
Beard butters typically include some essential oils in addition to shea butter, such as coconut oil, peppermint oil, and jojoba oil.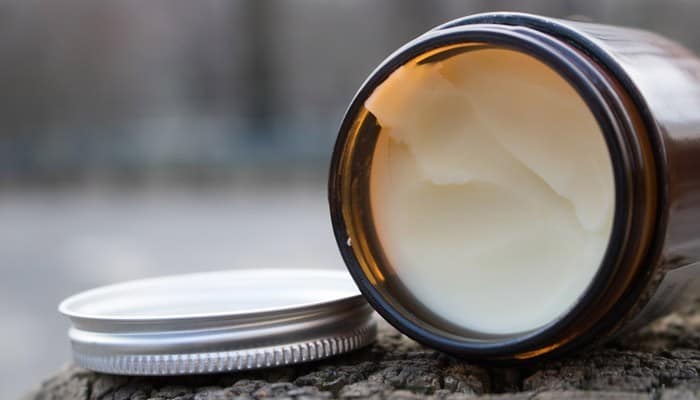 How to Use
Beard butter typically comes in a tin or small tub. You can apply using your fingers to scoop out a small amount. With medium to large beards, you may want to go over your hair twice or use a beard brush to spread the butter throughout your facial hair.
Benefits
Deep conditions facial hair
Moisturizes skin
Softens hair
Adds light scent
Natural ingredients
Shelf Life / Expiration
Shea butter, the main ingredient in beard butter, has a shelf life of 1-2 years when stored properly. Shea butter can be stored in a cool, dark place, such as a pantry or cupboard.
It's hard to say what the expiration is with each product, as it depends on the complete list of ingredients. However, one estimation is that beard butters last between six months and up to four years.
To be on the safe side, you should switch out any skin care or styling products after one year, as these ingredients will naturally lose their strength over time.
FAQ