Is your beard constantly itchy and unruly? Do you look at styled, trim beards with envy? If you've been thinking about how to soften beard hair, then you already feel the importance of having a moisturized, easily tamed beard. Luckily, there are many ways to soften a beard.
Softening a beard involves grooming techniques and products that moisturize dry skin and tame, scruffy facial hair. The result is more relaxed facial hair that can be easily styled at home.
To better your beard care, we've researched the best beard care products to soften your facial hair. We've also found that there's another benefit to soft facial hair – your significant other will love!
How to Soften Beard Hair
There are some amazing benefits to softening your beard hair. For one, you get the exact length and texture you want. Another is that if your partner needs beard burn relief because of your wiry, wavy beard hair, then softening your beard can completely remove that fear.
The results of beard softening products and techniques greatly reduces the friction of your beard hair against skin, also leading to moisturized skin underneath – so less dry skin.
These simple at home remedies can help relax your beard, making it silky and smooth without beard itch.
Complete review of the Best Beard Softeners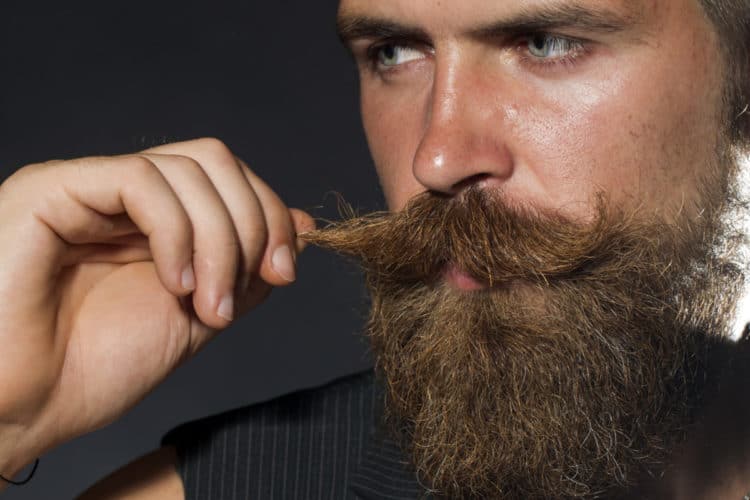 1. Wash and Condition Daily
The top beard shampoos and beard conditioners have moisturizing properties that clean and soften at the same time. By shampooing and conditioning your beard daily with one of these products, you cleanse the beard of grime, dirt, and excess oil while also softening the hair at the root.
After conditioning your beard in the shower, you can dry and continue your routine. Your beard should be softer after just a couple uses.
2. Stay Trimmed
As you grow a beard, there's a simple beard grooming technique to help prevent a rough beard that's scratchy, wiry and dry.
First, use a good beard comb to shape hair upwards so it fans out, just like a lion's mane.
Now comb your beard back into place, noting which hairs won't go back in easily and stick out.
Trim away those isolated hairs that stand out for a softer beard.
You don't want to over-do the trim, but you should look to trim back any hairs that are stiffer and more difficult to brush down with the rest. This is a quick trimming technique you can do 1 to 2 times per week.
3. Apply Beard Oil
You'll also find that a high-quality beard oil is an excellent remedy for a dry beard, especially if your beard is still wiry and unruly in certain areas. These products use essential oils and beard serums that you'll massage into your facial hair and skin to improve moisture.
You should feel your beard hair softening and becoming easier to brush, allowing you to style as you wish. While conditioners have to be washed out, beard oils are meant to stay on your hair throughout the day.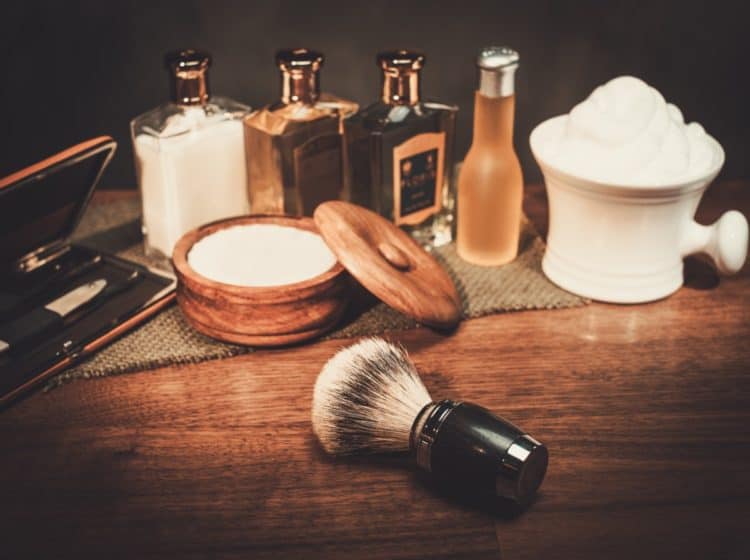 For some, beard oil isn't the best product to use. While it's meant to shine and soften hair, the excess oil may actually lead to issues for those with sensitive skin.
Some lesser quality oils for can even dry your beard out. Beard balms can also soften hair, but they're also good to use for styling your facial hair.
4. Use a Premium Beard Balm
The best beard balm will likely include beeswax, shea butter, coconut oil, or other essential oils. However, you also want to look for products that contain vitamin E. There may even be biotin creams that help with dry skin, stiff facial hair, and hair loss.
For example, balms can help you condition your beard and shield your skin from irritants thanks to a variety of nourishing ingredients. These formulas are meant to moisturize your skin and lead to healthier hair follicles. So stay clear of inferior balms.
With only a pea-sized amount, you can apply to your beard from the bottom, starting below the chin and massaging into the roots. After you apply the balm, just smooth into place with your hands or use a comb to groom every hair into place.
5. Brush Your Beard Often
In addition to the methods above, you should look at the best beard brushes with boar bristles. These stiff brushes soften your beard every time you brush your facial hair, and they'll spread beard oils or balms into your beard hair evenly.
After brushing your hair for a few days straight, you should start to notice a difference. You may also notice that your beard hair lays flatter against your jaw and chin.
Some men swear by straightening their beards. Using a beard hair straightener, you can easily flatten and style your beard so that it lays flat. Check out our beard straightening guide and the best beard straighteners for more style ideas and tips. 
6. Straighten Your Beard
Now you can easily soften and smooth your beard by straightening facial hair. It can tame:
Wiry beard
Coarse beard
Rough beard
Frizzy beard