Struggling with a frizzy or curly beard – you're in luck? A beard straightener will take your grooming to a new level. Straighteners are the latest trend in beard products to help achieve the straightest beard and are gentler than using a blow dryer.
Beard straighteners use heated plates or brushes to smooth out beard hair gently, creating a sleek, relaxed look. Straightening tools work well for everyday use or special occasions and combine well with beard oil or balms to make facial hair shine.
Do Beard Straighteners Really Work?
Today's beard straighteners work exceptionally well, offering exceptional results. However, results may vary depending on the plates and construction of the straightener.
The latest beard styles have shifted focus more on using heat tools to straighten and smooth hair over using products or brushing alone.
---
We reviewed several of the latest beard straightening tools, including flat irons, heated brushes, and combs. Our reviews looked at how well the tool worked, as well as other features, warranty, and ease of use.
Here are our top picks for beard straighteners (not in any order):
Plenty of beardsmen already reap the benefits of beard straighteners, but can this tool help your look?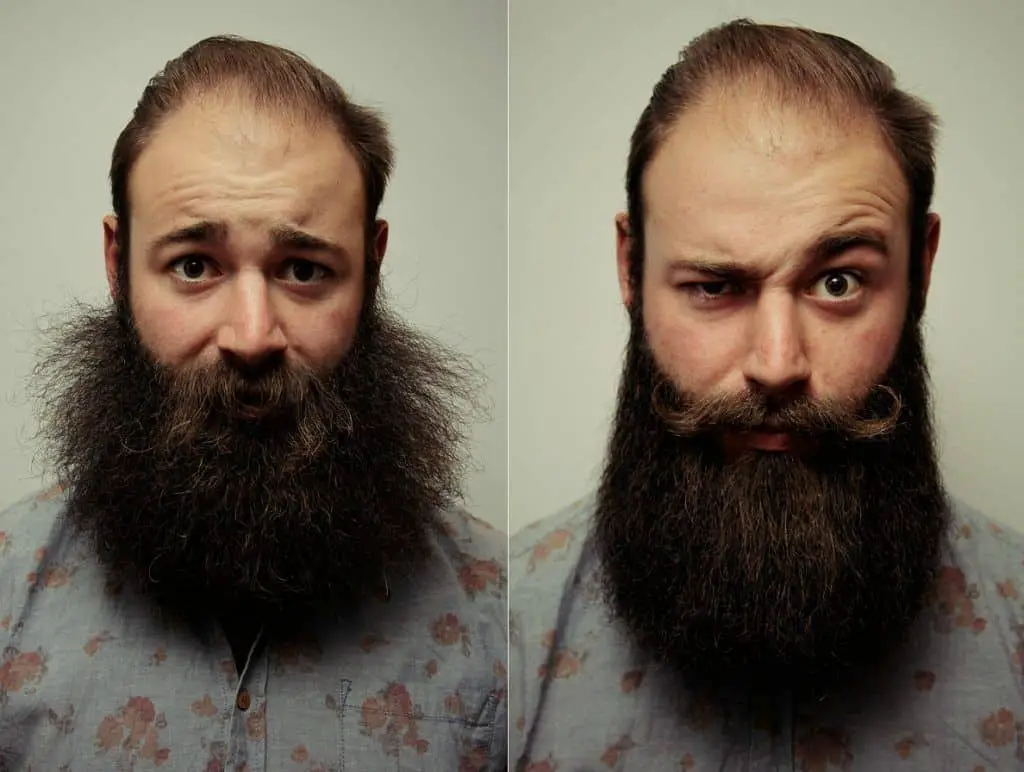 Just like a flat iron or other straightening tools, beard straighteners work by passing hair through plates or a heated brush. Typically, these tools reach adjustable temperatures of 300F, ranging up to 450 degrees (F).
For short beards, straightening takes less than 5 minutes. For longer beards, it can take 30 minutes or less to get a perfectly coiffed beard.
See our Complete Beard Straightening Guide.
While beard straighteners used daily aren't harmful, higher temperatures may cause heat damage to your hair follicles and skin over time.
Don't crank the heat setting. Many men can get a smoother beard without going above 300 degrees.
Straightening Brush vs Flat Iron Design
Men have been using blow dryers, flat irons, and straightening brushes on their beards for years. Now heated beard straighteners are the newest tool.
Straightening Beard Brushes
Straightening brushes or hot brushes use heated plates, bristle brushes, and combs to smooth out wavey, curly hair. Sometimes, a brush moves easier through your facial hair when it's shorter and more coarse.
Flat Iron
Flat irons or straightening irons typically have two ceramic or titanium plates that flatten your hair as you move through your strands. Some irons have larger plates than others, making them difficult to use. Smaller plate straighteners are more manageable.
The flat iron will create a completely flat, silky beard. The straightening brush is easy to use and leaves more volume with longer beards.
Are Beard Comb Straighteners Effective?
Like the brush and flat iron designs, comb straighteners also use plates. However, having a shield helps separate and smooth hair without catching in the teeth.
Some combs are less effective than brushes and flat irons because you have to use it on smaller hair sections. So, it could take a few minutes longer to straighten.
Best Straightened Beard Styles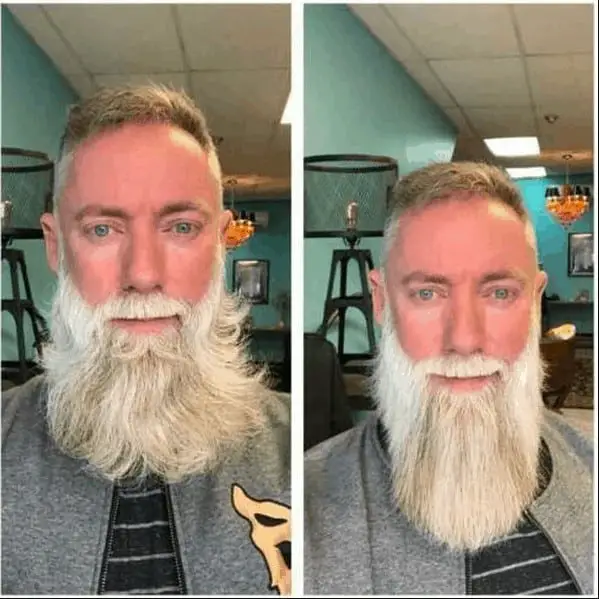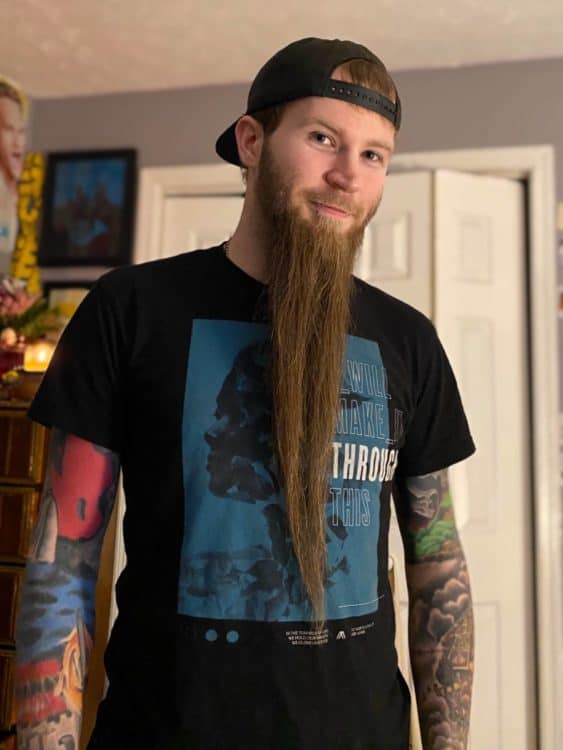 Which Beard Straightener is Best?
Out of all the beard straighteners that we looked at, we really liked the design and ease of use with the Cayzor Beard Straightener. The design and safety features make it simple to straighten your beard for that suave effect without snagging or accidentally burning your skin.
Straightened Beard Look Examples
Straightened beards have a sleek, cultured feel that looks soft and polished. When styled, these beards look incredibly posh. However, it does take some time to straighten your beard, and if you don't have the right face shape or hair length, it may not be the best look.