Ever wondered what you'd look like with longer facial hair? Long beards are super popular now. The latest beard style trends show that men are growing their facial hair out to greater lengths.
Long beard styles are back, and we have slick groomed styles plus unruly looks to show you what trends are in. Shaping and styling your beard is another way to make you look unique.
To find out more about these facial hair styles and how to grow your long beard, see our top picks for 2022 below plus long beard guide.
Best Long Beard Styles for Men
What's the perfect beard length? If you like distinguished long beards that flow past your chin, you're in the right place.
We selected 28 different long beards, showing off how guys are shaping and accentuating their facial features. Our choices include long, sleek beards and bushy, full beards.
With new beard style guides and grooming tools, it's become easier than ever to grow out your beard in style, leading to a ton of long beard trends.
1. Long Professional Beard
These long beards take charge, but they also have a neatly trimmed, professional style to keep things in order.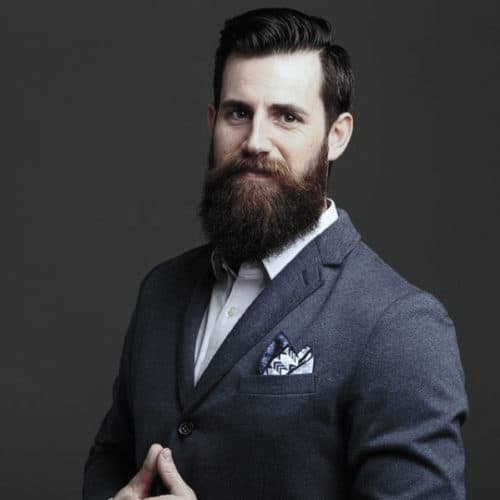 2. Long Ducktail Beard
We love ducktail beard styles because of the slightly up-turned tip of hair beneath the chin.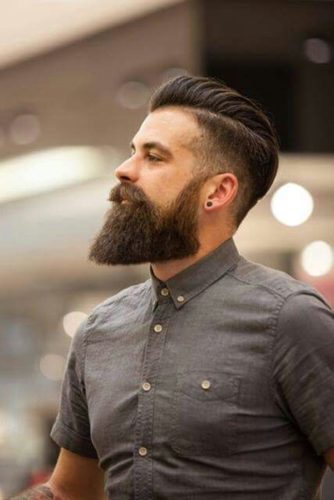 3. The Yeard Beard
If you like to keep your facial hair long, the yeard beard style is what you've been looking for.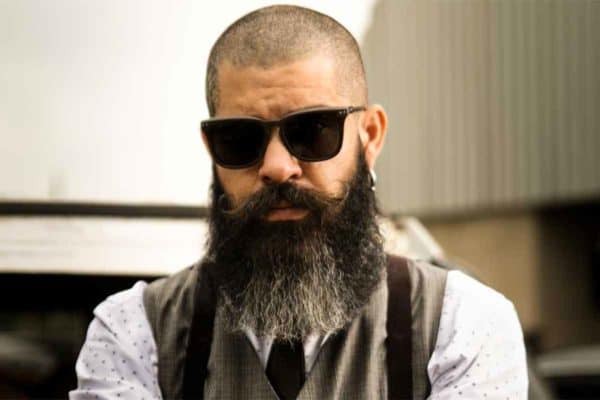 4. Long Square Cut
We love how trim and neat a well maintained long beard can be when styled like this.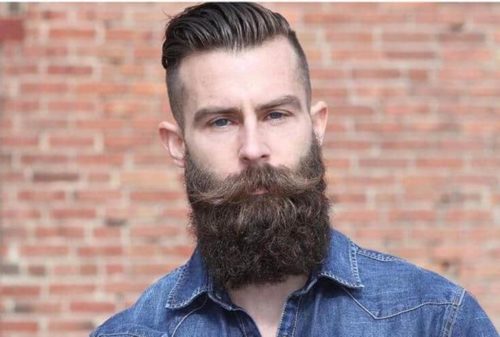 5. James Harden Long Beard
The Houston Rockets star basketball player James Harden has one of the most iconic long beards in the game.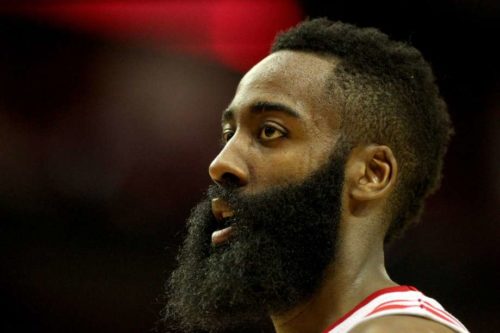 6. Long and Neat
This long beard is brushed regularly, and shines with a bit of beard oil.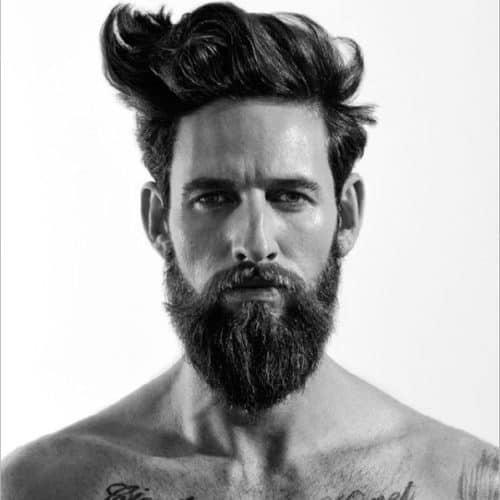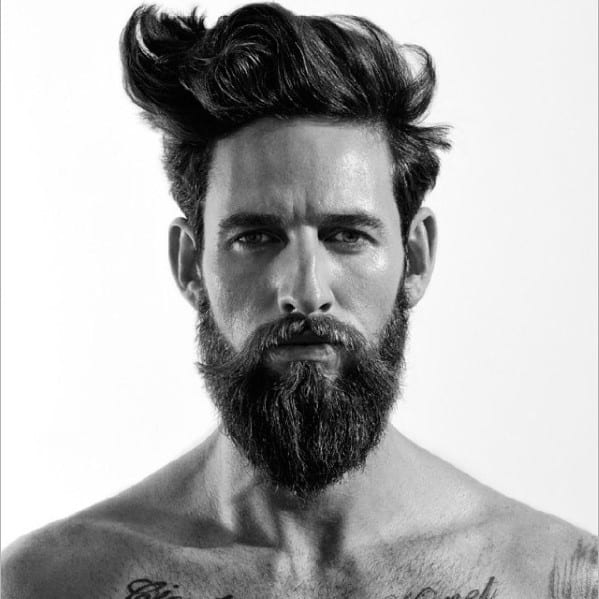 7. Long and Wavy
It takes time to grow a beard this long, but it's worth it for the compliments.
8. Long Hipster Beard
Everything about this look is long and tidy, with a uniform length for the beard and mustache.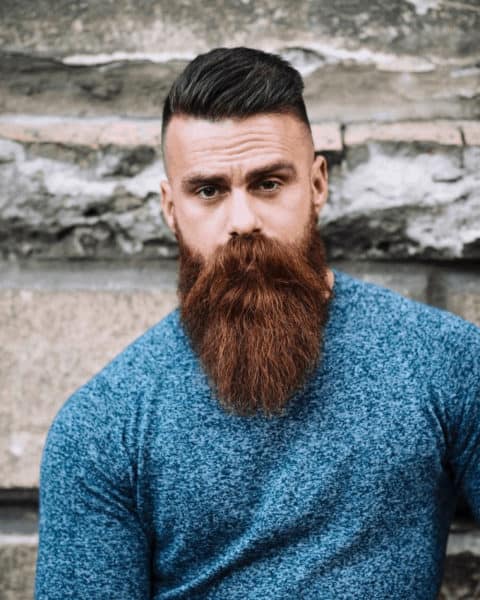 9. Long Faded Beard
These faded beards look great longer and really show off the blend of the faded sideburns and tapered haircut.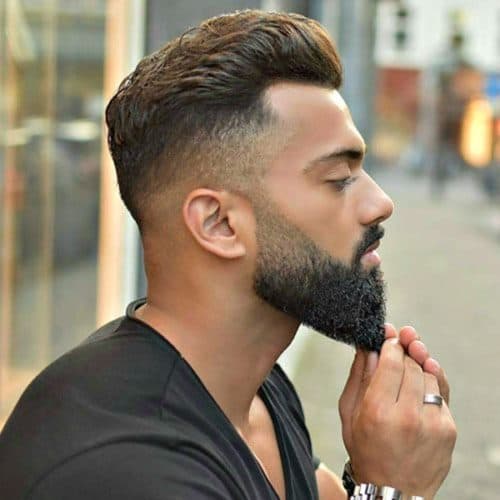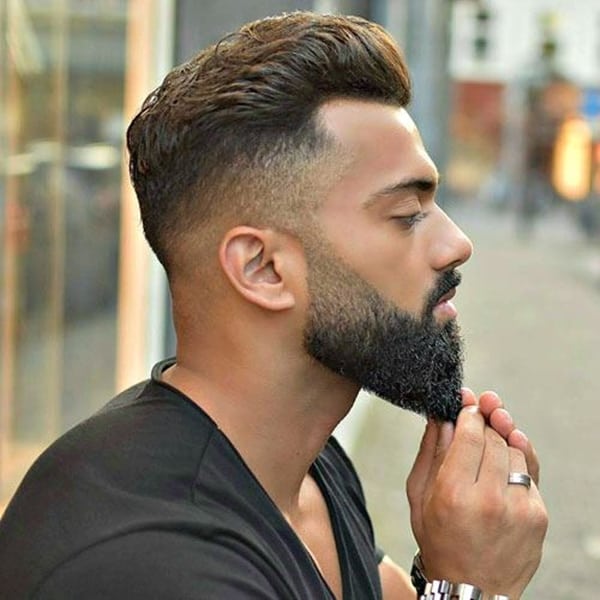 10. Lumberjack Beard
This longer, gruff beard is reminiscent of old school 1970s beards, which include rounded edges.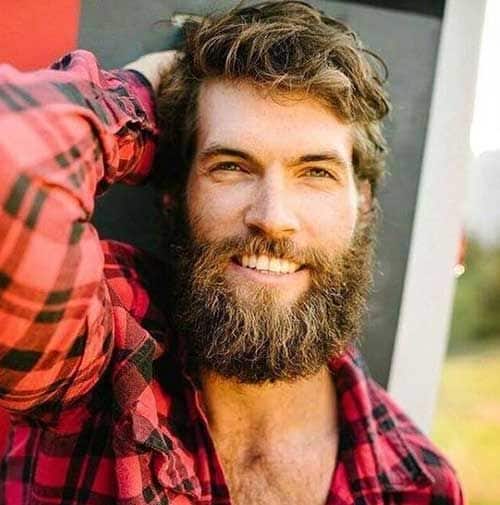 11. Long Braided Beard
This long viking beard style is typically styled with single or multiple braids. Hair is kept long and may be cleaned neatly around the cheekbones.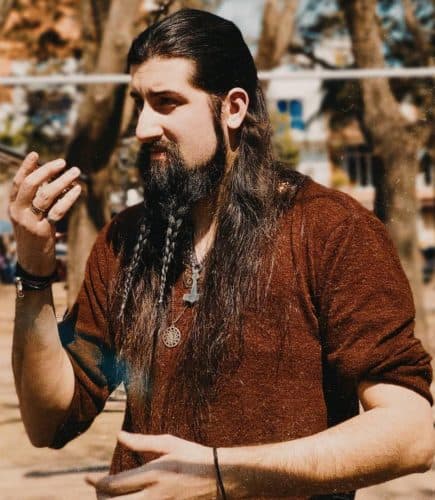 12. Long Van Dyke
Typically, a short beard style, the Van Dyke may be the perfect beard look for 2022, and you can always grow hair longer to change up this classic look.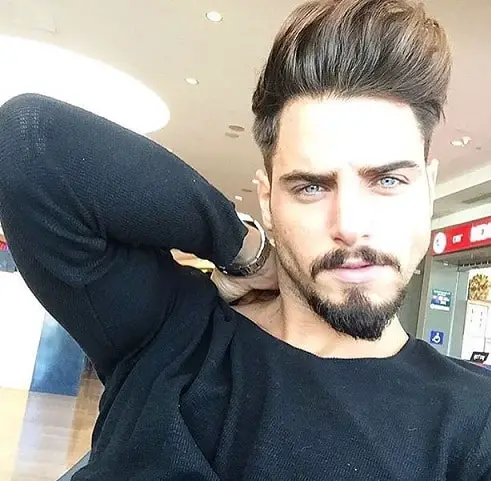 13. Long Beard with Handlebar
This beard turns heads when perfectly groomed and paired with a long handlebar mustache.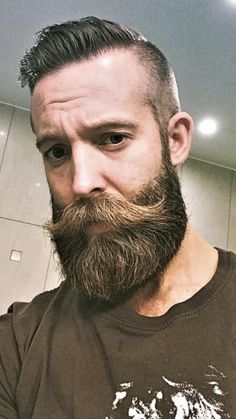 14. Long Bushy Beard
This beard is another attention-getter because of its size and spread. Facial hair may be kept trim around the hollows and sideburns, but it's typically grown out as long as possible.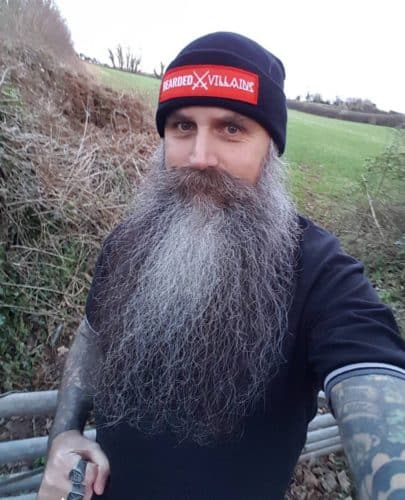 15. Long Messy Beard
When you don't want to shave at all, this look allows hair to roam freely into your cheekbones and sides. You may want to trim up your neckline, but it's unnecessary if you're going for bushy and long.
16. Long Zeus Beard
Incredibly styled with beard oil and barber sheers, this god-like beard is groomed to shine.
17. Burly Beard
These beards grow naturally around the lips and cheeks with only light trimming to keep the neckline free of hair.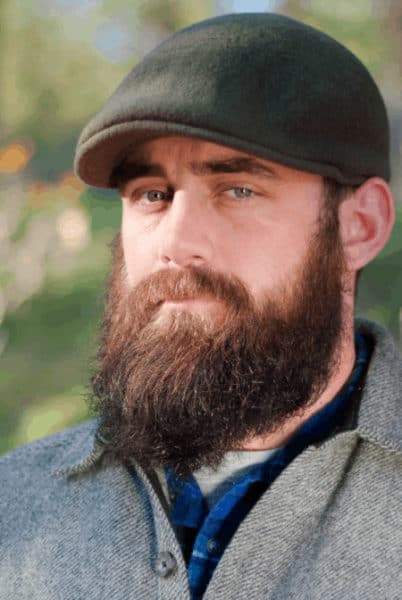 18. Long Goatee Beard
If you love to grow out your chin hair, the long goatee look is for you. We suggest styling it with a thick mustache and soul patch.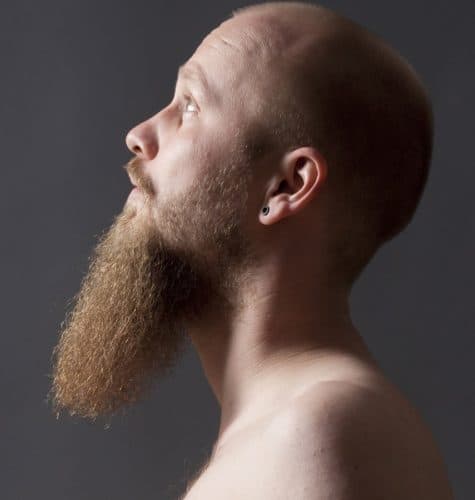 19. Long Textured Beard
You may want to pay a visit to your barber to add texture and layering to your beard. These beards are quite thick and sleek.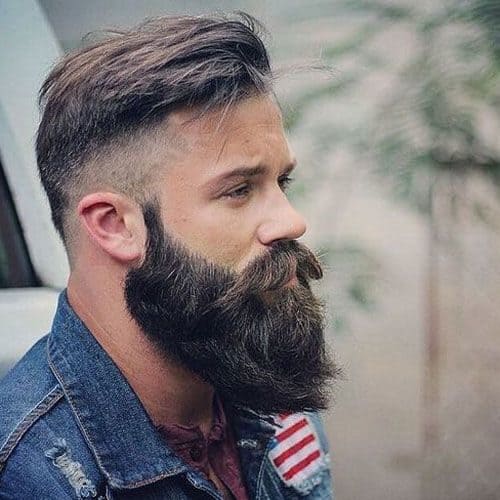 20. Long Pointed Beard
Pointed beards are kept long and styled to converge to a center point below the chin. Beard hair should be brushed and lightly styled with beard balm.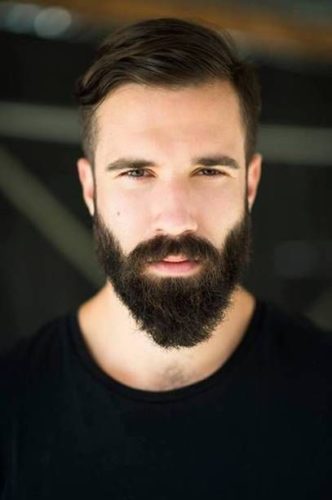 21. Long Viking Beard
You can always add beard beads to create the rebel look.
22. Long Curly Beard
Do you have naturally curly hair? You can create a textured wavy beard just by using a styling spray and letting your curls grow out.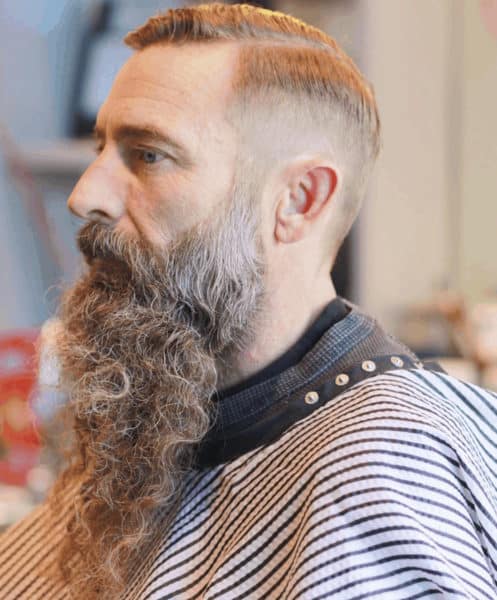 23. Gandalf Beard
Michael Legge became famous for his incredibly long Gandalf Beard.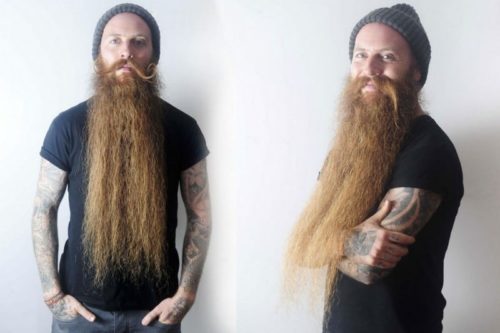 24. Long Hipster with Imperial Mustache
Slightly unruly, with a stylish handlebar mustache, hipster beards are quite thick around the cheeks and sides. You don't have to worry about cutting this hairstyle daily.
25. Bald and Long Beard
Men with a clean shaven or bald head, long beards can add an interesting view of your face, especially when you choose the right look.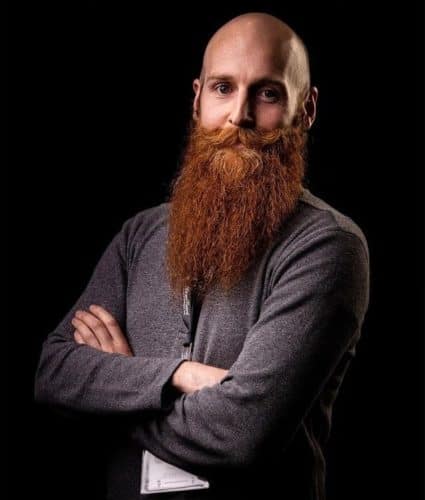 26. Long Blonde Beard
Some men can naturally pull off a two-tone or blonde beard, but if you want to create an interesting look, you can dye a patch of your long beard in a lighter color. Barbers can help you with this, or check out our beard dying how-to guide.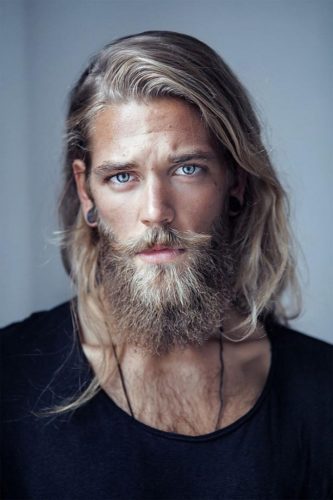 27. Long Verdi Beard
The long variation of the Verdi beard is just cool! Thick and brushed to keep the flow, these beards have a uniform length that starts at the sides and jaw.
28. Long Amish Beard
Though I don't look at the Amish beard as a trend or popular look, however it still sits in the longer style category.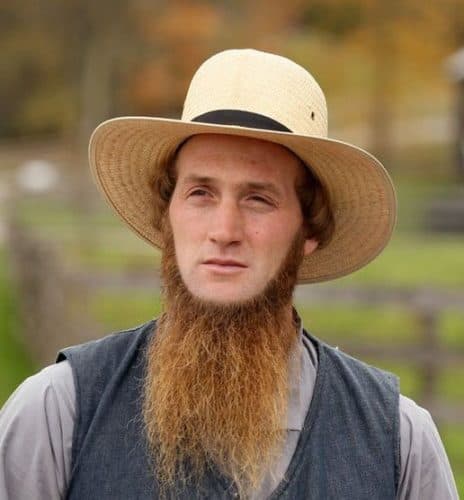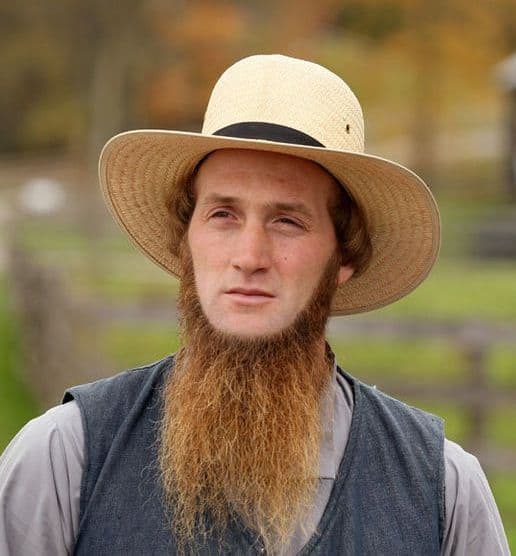 How Do You Grow a Long Beard?
Have you ever got caught up in admiring another guy's beard? A lot of men want to know how to grow out their facial hair out. It's an iconic look that accentuates your facial features and changes how people look at you.
Growing out your beard is a process that requires confidence. If you don't see long, thick growth right away, that's normal. Most men only grow about ¼" of hair every 2 weeks. If you're one of the lucky few who almost grow hair overnight, you've probably already grown several long beards in the past.
Grooming a long beard will become part of your daily routine, and with the right tools, it will only take a minute to trim and maintain a shiny, amazing beard.
Here's how to start a long beard and keep it groomed (or don't, bushy beards work, too).
1. Stay Sane and Don't Trim Your Beard
The start of any beard growth is easy. You can shave time off your morning routine just by skipping the razor. However, as hair starts to grow in, you may feel the urge to itch.
Instead of itching, apply a good beard oil or calming facial moisturizer if your hair is longer than stubble. There are also many beard washes and conditioners that help with beard itch.
If you notice flakes around your beard, see: get rid of beard dandruff.
2. Comb and Brush Regularly
Beardsman have known about this secret for a while, but if your beard is growing in slow or patchy, you can use a boar bristle brush every day to brush your stubble and encourage thicker growth.
Beard combs are also an important part of healthy beard growth. While unruly, bushy beards are popular too, we think long beards can get too gnarly if not combed and trimmed short once in a while.
We suggest a double-sided wood comb and beard oil to get healthy, shiny beard hair that's easy to tame.
Have an unruly beard? Check out our reviews of the Best Beard Straighteners.
3. Let Your Mustache Grow Out
Some long beard styles don't have a mustache, and that's okay. However, most long beards have an equally long or bushy mustache. See our mustache styles guide to see what's trending or simply style yours to complement your facial hair.
4. Trimming a Long Beard
Once your beard grows in, there are some tools that make it easy to trim and keep your beard at the perfect length, unless you plan on growing a Gandalf beard.
Tools and styling products you'll need:
Here's a quick look at how to trim your long beard, but you can also check out our beard trimming guide.
Set the beard clipper to a long guard length
Begin by trimming the sides, just above the jawline
Shave away stray hairs not growing with the rest of your beard for a cleaner look
Comb your beard out in all directions
Trim away at chin hair length or taper like a ducktail beard
Use barber shears or a longer guard length to trim up your mustache and soul patch
Once finished, it's best to apply a good beard balm or beard oil, then comb through again so that your shines.