If you're blessed with the natural, rare ginger beard, then it's time to own it. Less than 2% of the world's population have red hair naturally, which is why so many dye their hair this fiery color.
Ginger beards include any facial hair with red pigments from light blonde hair to pheomelanin red. When taken care of, ginger beards are quite attractive and shine even with dark-haired red tones highlighted by coppery strands. 
So if you have a ginger beard, there's a great chance you'll get tons of compliments for this beard style. Even those who want to know "if it's real." These comments should be taken with pride – that's how amazing your beard looks to those who haven't seen red hair so stunning.
Inspiring Trends and Styles
We looked at the latest red and ginger beards in men's magazines and Instagram to show you just how incredible your facial hair could look, whether you choose to go with a full beard, goatee, Van Dyke, or something completely unique!
Celebrities with Red Beards
How did Tormund Giantsbane become as famous as he is? Tormund's bright red beard caught a lot of attention.
1. Kristofer Hivju (Tormund "Redbeard" from GoT)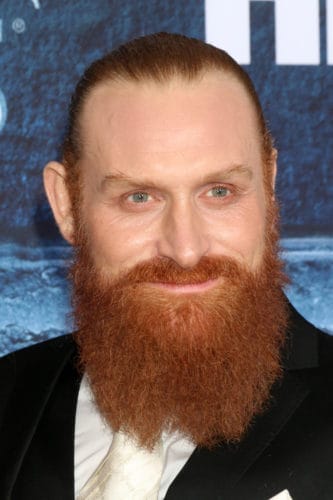 2. Michael C. Hall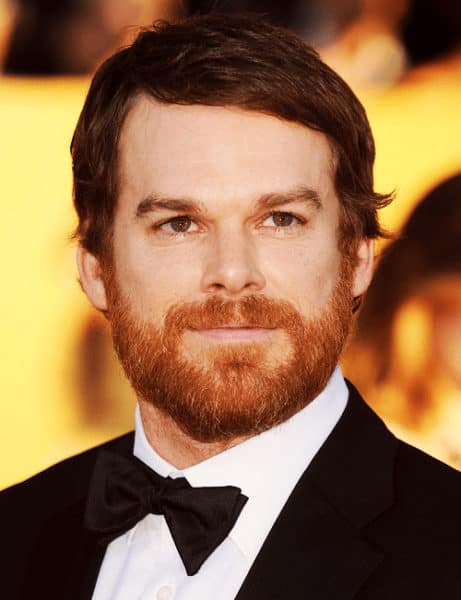 3. Conan O'Brien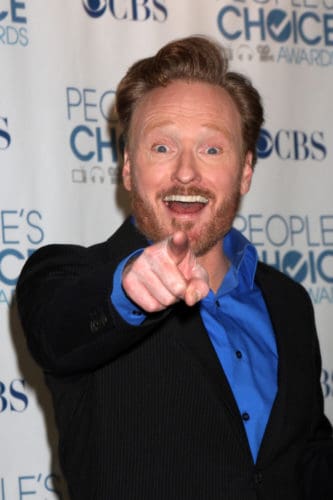 4. Michael Fassbender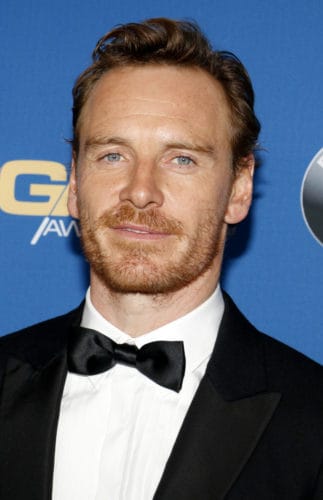 5. Alexi Lalas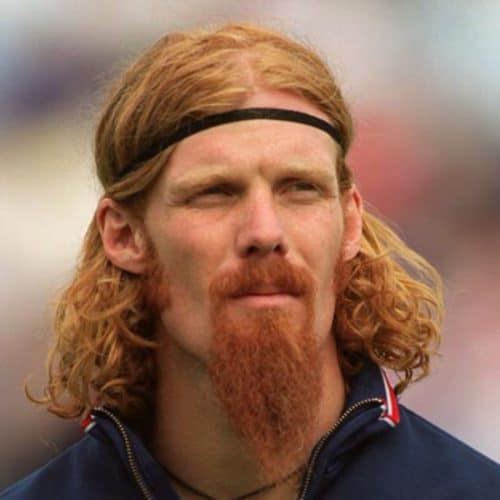 Best Ginger Beard Styles
There are also a ton of ways to cut, style, and fade your red beard. Here are a few of the on-trend looks:
1. Faded Red Beard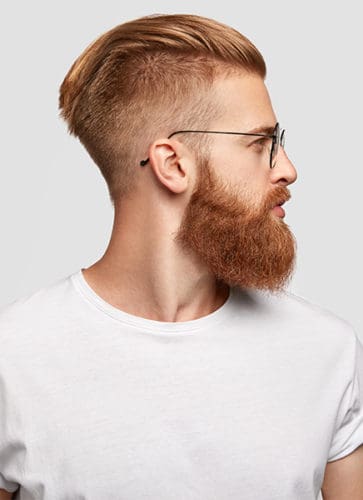 2. Deep Red Beard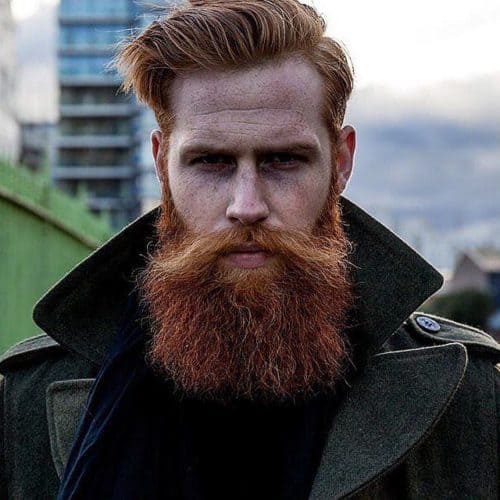 3. Full Ginger Beard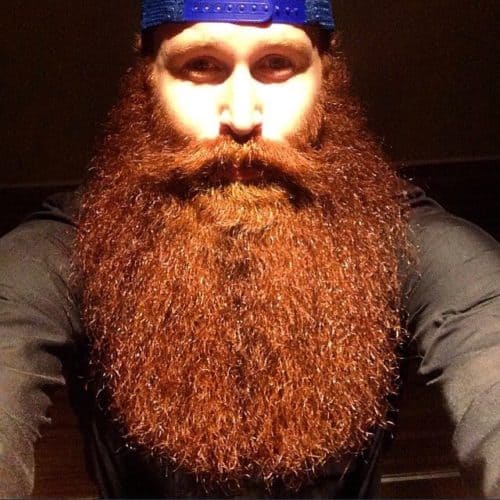 4. Short Ginger Beard
5. Full Ginger Beard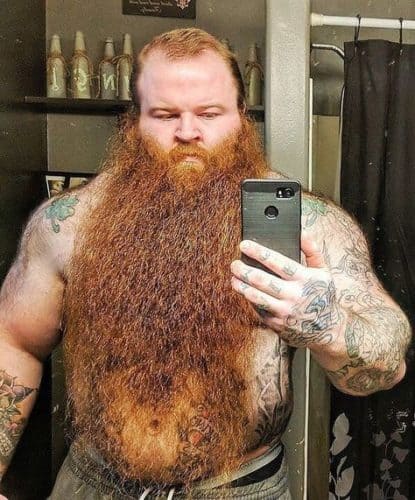 6. Bushy Red Beard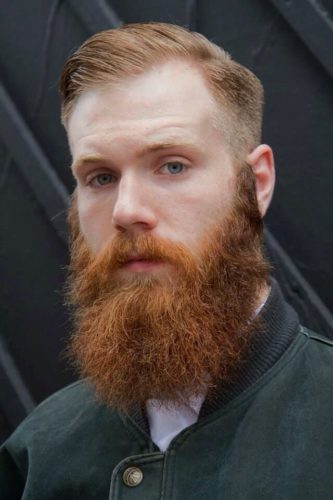 7. Bald with Ginger Beard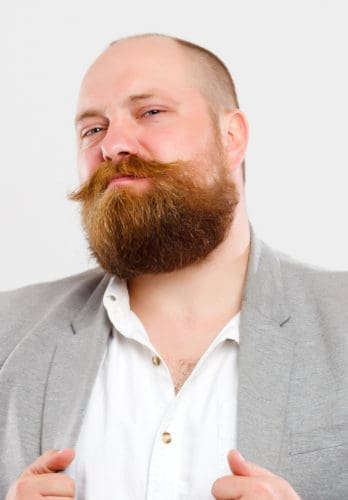 How to Style A Ginger Beard
Many men simply dye their red beard hair to be darker, but what if you want to bring out the red more? Take a look at this before and after from the ginger beard model Gwilym C. Pugh.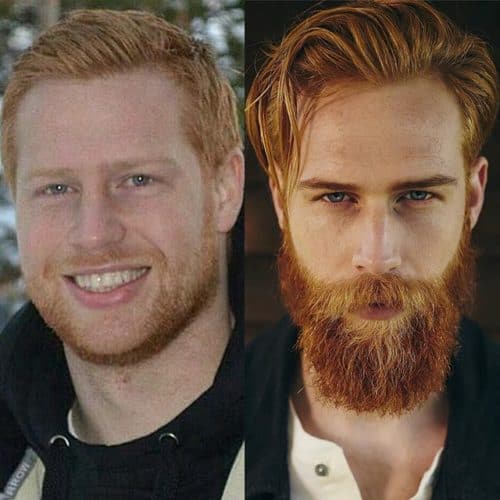 Here's a simple guide to grow a beard that's more gingery and vibrant than ever. 
1. Start a Beard Care Routine
It's no secret that taking care of your beard leads to softer, healthier facial hair. We recommend using a beard wash that's sulfate-free and good for your skin.
In addition, applying beard oil or beard balm regularly can also help your beard surpass dreaded itchiness and flakes while making it easier to style.
Finally, comb or brush your beard daily for at least 60 seconds to keep it healthy and detangled, especially if you're growing a long ginger beard.
2. Try a Color Depositing Shampoo
Need your beard to be gloriously redder than ever? There are color depositing shampoos that can temporarily brighten and add shine to your beard, such as pure BLENDS color depositing shampoos.
We recommend starting with the red or copper shampoo, depending on if you want to go darker red or lighter with coppery ginger tones.
It's best to pick a shampoo that's sulfate-free and alcohol-free so it doesn't strip your hair of natural oils.
3. Add an Argan Oil Treatment
If you're taking care of your ginger beard, then you'll likely see new growth and healthy color, but if not, argan oil is a great treatment to mend your hair and add shine, especially if you notice frizzy, unruly strands in your beard.