When it comes to goatee styles, the long goatee is one of the more impressive looks. Often extending down to the chest, these goatees are distinguished from your typical cropped circle goatee or chin strap.
It's also a great style for anyone who has trouble growing hair along the jaw and cheeks. Take a look at some of the iconic long goatee looks trending right now:
What is a Long Goatee?
A long goatee combines a mustache with a long, classic goatee and is often confused with the extended goatee. The goatee's unique appeal is from the extra long pointed chin beard that serves as the style's focal point.
With longer chin hair that extending down past the Adam's Apple, the long goatee has a clean-shaven jawline and cheeks. Therefore, the long beard goatee offers a lot of advantages to those who want an easy, maintenance free beard style.
Best Long Goatee Styles
From celebrities to Instagram beard influencers to award-winning beardsmen, here's a look at some of the most stylish and longest goatees.
1. Beard with Long Goatee
Brad Pitt sporting a beard with short sides and a long goatee style. Mixed in a little gray and the style just works with his beannie.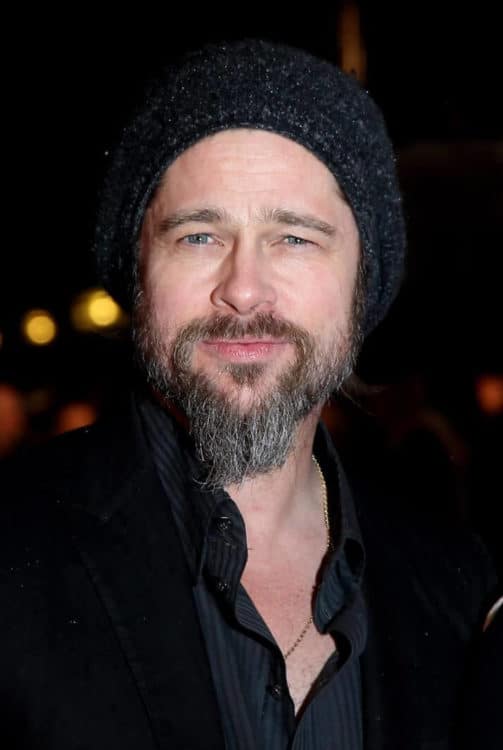 2. Shavarsh "Shavo" Odadjian: Rockstar Long Goatee
The Shavo Odadjian beard is just cool with his finely spaced braids. The System of a Down goatee has badass written all over it!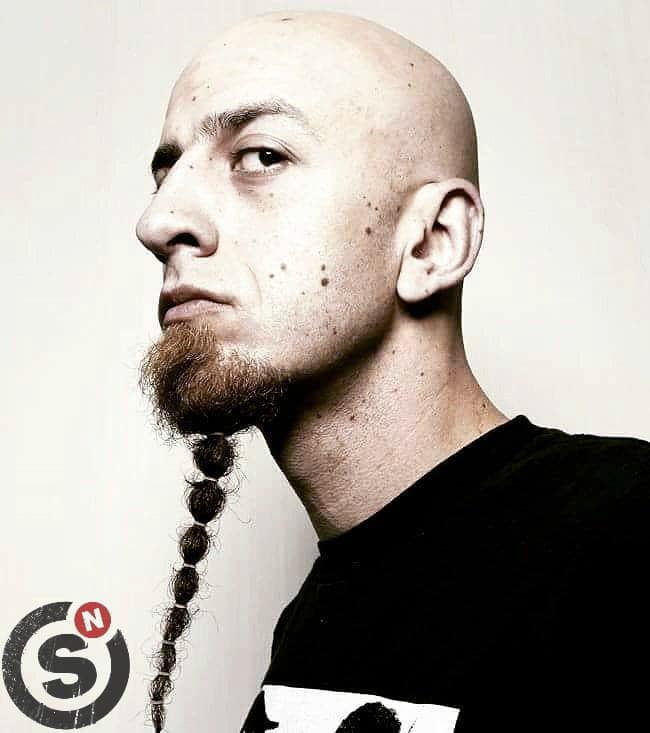 3. Big Goatee
Man, that's a really big goatee! The style requires a little grooming and looks ultra hip when paired with a handlebar moustache.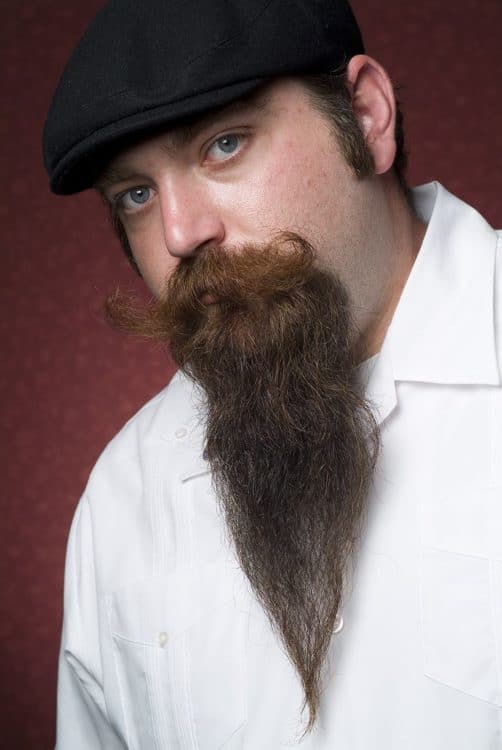 4. Goatee Ponytail
This ponytail is simply a long goatee and mustache formed into a few ponytail braids.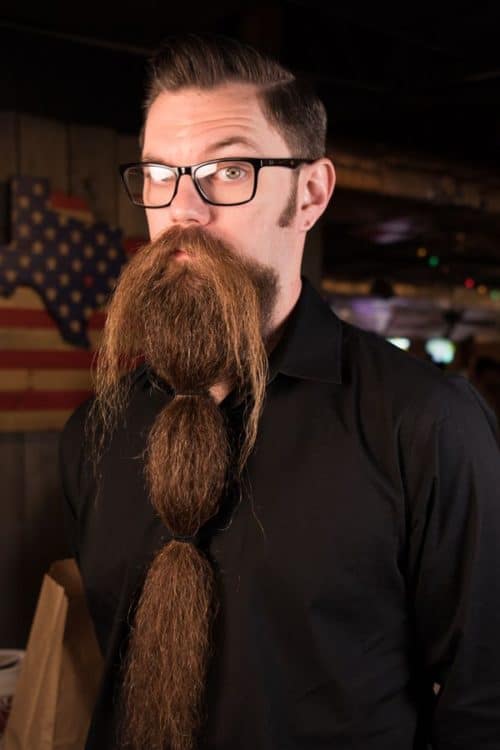 5. Long Goatee Braided
The long braided goatee takes time to grow and some skill to braid. It's a unique look that's typically finished off with beads or rubber bands.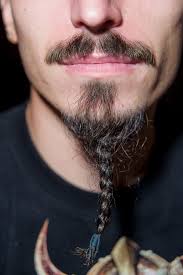 6. Long Viking Goatee
Vikings would grow their goatee beards long and often with braids.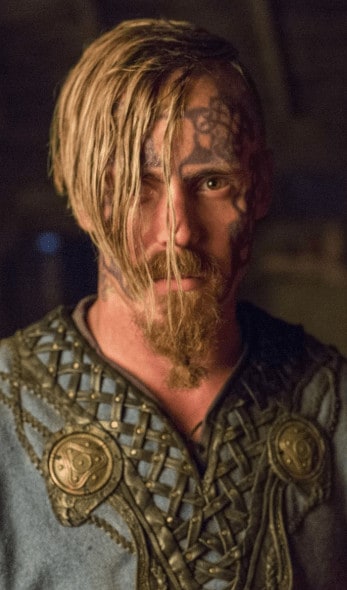 7. Long Chin Beard
The long chin beard is just marvelous if you have the patience to grow it. Long and wavy but trimmed neatly.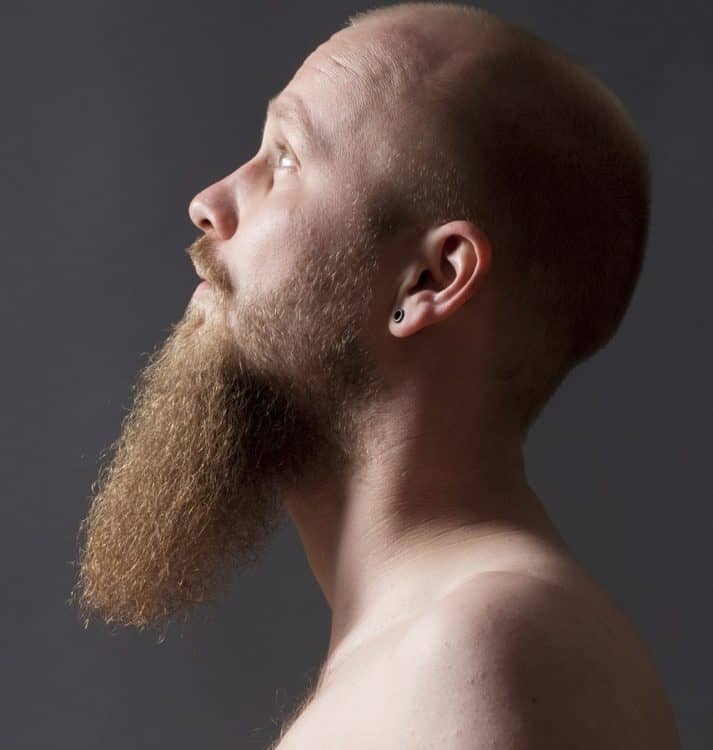 8. Biker Long Goatee Style
The infamous Jax Teller sporting his equally famous long biker goatee. Check out the Jax Teller Beard Style.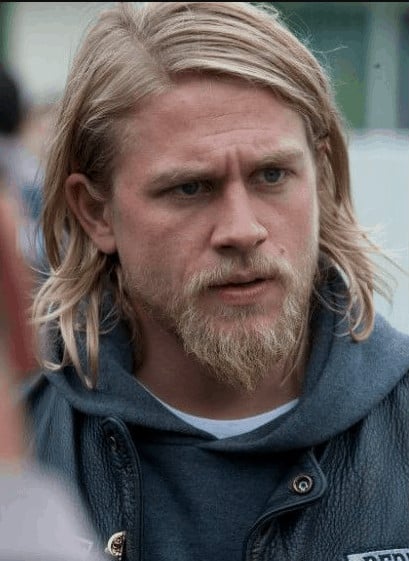 9. Long Goatee Short Beard
The long salt and pepper look is a long square goatee and short beard. Simple and neat.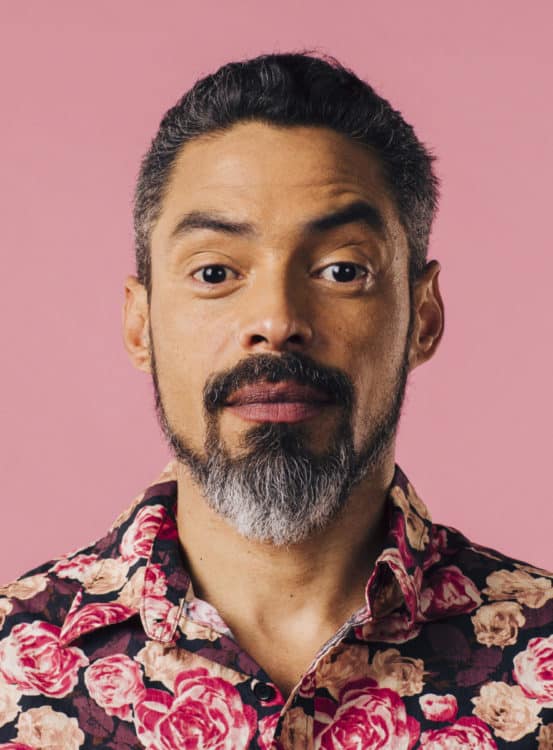 What Face Shape Looks Best with Long Goatees
While there's no set face shape, we found that many men who rock this look have a long oval face with high cheekbones. However, you can still rock a long goatee with a round or square face shape. It's all about how you style your hair.
The long goatee is also typically partnered with a mustache, thick chin hair, and a soul patch, though some men prefer to simply have long chin hair by itself.
How to Grow a Long Goatee
One of the best things you can do to grow a long goatee is to start trimming the hair around your jawline, sideburns, and cheeks.
For your goatee to appear long, then the rest of your face needs to be clean-shaven besides your chin, upper lip, and connecting facial hair. Many men also leave a soul patch just underneath their bottom lip as well.
Things you'll need for this look:
Beard Trimmer: This is necessary to clean shave and fade your goatee if you like. You'll use this to shave down the sides and jawline, as well as define edges and lines for your upper lip and chin hair.
Beard Comb: To keep your goatee growing straight and without frizz, you should comb or brush it every day. We recommend using wood combs and boar bristle brushes.
Beard Oil or Beard Balm: Lastly, to make sure that your hair doesn't get frazzled and bushy, you can apply a dab of beard oil before finishing. It will leave a great shine while keeping your facial hair soft.
Barber Shears/Scissors: These come in handy for trimming up hair and keeping it neat, especially when growing past your Adam's Apple. I notice some whiskers grow faster than others. So, with longer goatees you'll want trim stray hairs frequently.
It can take many months to grow out a long goatee. Most beards only grow ¼" every 14 days, but everyone's rate of beard growth will vary. 
Promoting Long Goatee Growth
If you have been waiting for your chin hair to grow longer, just know that you're not alone. Most men wait over a year to achieve a half-foot-long goatee.
However, if you're having trouble growing your facial hair out, there's a few options to help.
How to Trim a Long Goatee
Trimming a long goatee can be tricky. First, use a mirror to check the shape of your beard and make sure it's symmetric all the way around. If not, adjust the edges until they are equal in length.
Next, use an electric razor or clippers to trim the beard into equal sections starting at one end and working your way around. Be careful not to cut too close to your skin; you may want to wear a mask during this step if you have sensitive skin.
Finally, comb or brush out any remaining hair and enjoy your new trimmed goatee!