Jax Teller Beard is the look you've been searching for. It's a beard that takes masculinity to a new level, and it doesn't require expensive products or long hours of grooming.
In this article, I will teach you how to get the Jax Teller Beard look in just minutes.
So if you are ready to take your celebrity beard style up a notch, read on:
Who is Jax Teller – Sons of Anarchy?
Jax Teller, played by Charlie Hunnam, is a popular character on Sons of Anarchy and his distinctive beard is one of the show's most popular features. To achieve the look, follow the simple steps outlined below and maintain your beard.
Ducktail beards are a popular style for Jax Teller's look and he has a dashing appearance with blue eyes that makes him stand out. His lower jaw line and long hair give him a bad boy rugged biker look that's perfect for Sons of Anarchy.
What is the Jax Teller Beard?
The Jax Teller beard is a style of facial hair that was popularized by the character of the same name on the FX show Sons of Anarchy. And depending on the show's season, Jax had a different beard style.
In the earlier seasons, it was light to heavy bear stubble. As the show progressed Jax starred wearing more of a goatee and the later seasons a Hollywoodian.
The beard is characterized by a full, thick mustache that extends down the sides of the mouth, as well as a goatee.
The hair on the chin is usually kept short, while the mustache is allowed to grow longer. This style of beard is perfect for those who want to make a statement with their facial hair.
Charlie Hunnam Beard Styles
Charlie Hunnam wore several beard styles.on all his facial hair is thick and full, but well-groomed and shaped. Some included the Hollywoodian beard style, which is a combination of different styles, including a goatee, pointy chin, and full beard. It's the perfect balance of rugged and stylish. Here are the styles.
Ducktail Beard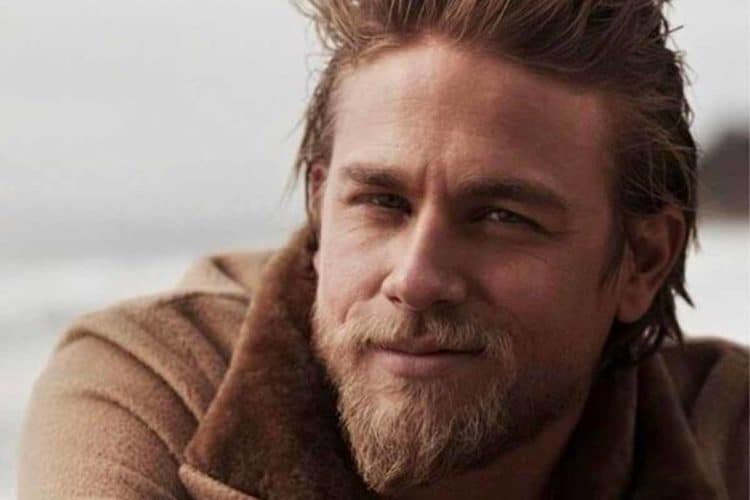 Ducktail beards are a sophisticated and classy beard style that can add a touch of class to a rugged face shape. The length of the ducktail Beard can be long or short, depending on your desired look.
Ducktail beards don't require constant maintenance, and can look groomed and styled with just a few strokes of a brush. The Ducktail beard style is easy to grow and looks good on most men.
Hollywoodian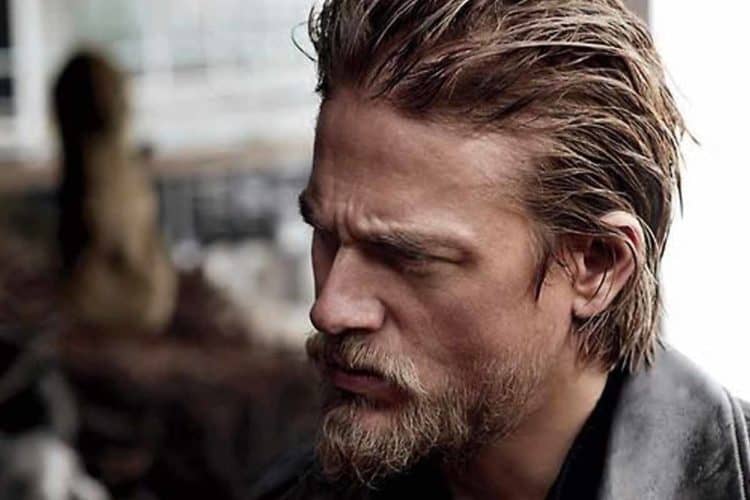 The Hollywoodian beard style is named after the glamorous City of Los Angeles, and it's one of the most popular beard styles among celebrities. This look is achieved by growing a full beard and then shaving the cheeks clean, leaving a strip of hair along the jawline.
To get this look, start by growing out your beard for several weeks. Once you have a full beard, use a razor to shave the cheeks clean, leaving a strip of hair along the jawline. You can then shape the beard to your liking. If you want a more polished look, you can use a trimmer to tidy up the edges.
Classic Goatee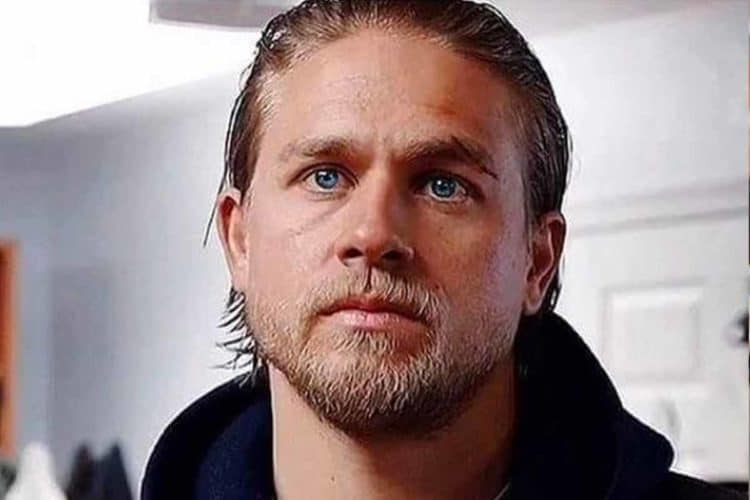 If you're looking to get the Jax Teller's Sons of Anarchy beard, then you'll want to start with a classic goatee. This style is achieved by shaving the cheeks and leaving a strip of hair along the chin.
To get the perfect goatee, you'll need to make sure that the strip of hair is evenly trimmed and shaped. Once you have the basic goatee down, you can start to add in some of the other elements that make up the Jax Teller beard style.
One of the most distinctive features of the Jax Teller beard is the mustache. This style of mustache is achieved by growing out the upper lip hair and then trimming it into a thin line.
Heavy Stubble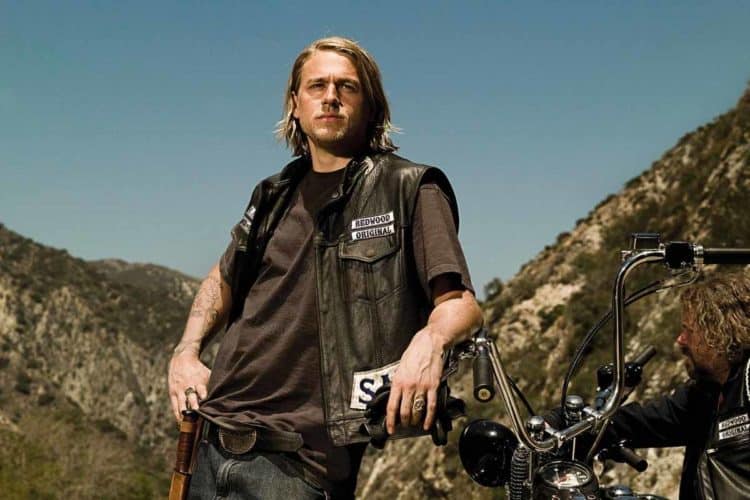 Stubble beard is a great style for men who want to look rugged and masculine like a biker.The heavy stubble can be achieved by growing a beard for 10 days without shaving. The end result looks rough and a bit unkept.
Benefits of Growing This Style
The benefits of growing a beard like Jax Teller include getting mistaken for a celebrity and more attention from both girls and men.
Growing a beard can also lead to a number of other benefits, such as improved skin health and protection from the sun. If you want to get the look, start growing a beard now.
How To Grow A Jax Teller Beard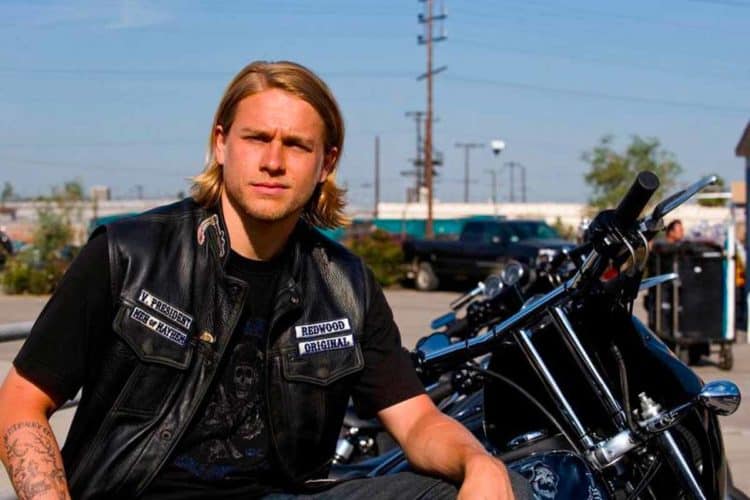 For the larger beard looks, you'll need to let your beard grow out for at least a few weeks. Once it's long enough, use a trimmer to shape it into one of the desired styles goatee, Hollywoodian or ducktail.
Be sure to leave the mustache area untouched so you can style it later. Then you can style the mustache into your new beard.
How to Style the Jax Teller Beard?
Step 1: Trim Beard Hair to form a rough Duck's Tail
First remove any excess hair with clippers and start carving out the rough Ducktail shape. You can then use a brush or comb to define the beard shape further.
Step 2 – Trim the Cheek Line & Edges
With a 1/4 guard, trim the sides of the beard to create a clean, sharp line. If the beard is too rough and requires further trimming, use beard scissors to neatly cut away any excess hair. Keep cleaning the edges and shortening the sides of the ducktail as needed.
Step 3: Shaping the Neck, Beard Line, Chin Line & Mustache
Shave the neckline and cheek area, trim the mustache neatly, and make sure the beard line is straight.
Trim long hair near the jawline or side of the beard.
Maintain a little longer hair around the jaw or side of the beard.
Shave the hair below your Adam's apple closely and keep a good shape to your beard by brushing it upwards.
Step 4: Use Beard Wax & Trim the Ends
Finish off by using beard wax to help keep the pointy shape of the duck beard. You may notice some stray hairs after applying. So, clean the rough edges of the beard with some bearded scissors.
What's Needed for the Best Jax Teller Beard?
1. Beard Wax
Beard wax can be used to soften and style the pointy shape of a beard. Grooming needs to be kept to a minimum in order to achieve the Jax Teller Beard look.
If you don't like the wax feel, try beard oil and beard balm instead to moisturize and style a beard.
Charlie usually sports a medium undercut and short back and sides to go with the beard. There are many different types of beard wax, oil, and balm, so find the right one for you.
2. Beard Trimmer
To get the Jax's beard look, you'll need a razor-sharp trimmer like the Panasonic ER-GB80-S. The durable construction ensures that this trimmer is suitable for heavy use, while the 1/4 guard ensures that you won't accidentally cut yourself.
For those who want to go a step further, the Panasonic ER-GB80-S also has a shaving mustache guide that will help you trim your mustache neatly. Regular maintenance and washing are necessary to keep this beard trimmer in top condition, so follow the manufacturer's instructions carefully to ensure optimal performance.
3. Beard Brush
A beard brush is an important tool for anyone growing a beard. It helps to train your hair to grow in the desired direction and also keeps your beard looking neat and tidy.
A good quality beard brush is made of boar bristles, which are firm but not too stiff. The best way to use a beard brush is to start at the base of your beard and work your way up.
Be sure to brush in the direction of hair growth and avoid being too rough, as this can damage the hair follicles.
4. Beard Oil
If you want to get the Teller's Beard look, then you need to use beard oil. This will help keep your beard looking healthy and lustrous.
Apply a few drops of beard oil to your beard after you shower and comb it through. You can also use beard oil to tame flyaway hairs and keep your beard looking neat.
5. Beard Shampoo
To get the biker beard, you'll need a good quality beard shampoo. Look for one that is designed to hydrate and nourish your hair, as this will help keep your beard looking healthy and thick.
Be sure to shampoo your beard regularly, as this will help prevent dandruff and keep your facial hair looking its best.
Conclusion
With a few simple steps and the right products, you can easily get the Jax Teller beard look. All you need is some beard wax, beard oil, and a little bit of patience. So go out there and give it a try!
FAQ
What hair style does Jax Teller have?
Jax Teller has a modern side part fade with short length hair on top. The sides are tapered short with longer hair on top, which is styled into a quiff. Jax has a beard that is well-groomed and shaped to complement his hairstyle.
What face shape does Charlie Hunnam have?
Charlie Hunnam has a square face shape which is a type of face that's usually seen as attractive. The Ducktail beard gives his face some height and helps to preserve his jawline.
How to ask your barber for Charlie Hunnam's beard?
If you want to get the Jax Teller beard look, there are a few things you need to keep in mind. First, it's important to find a good barber who can give you the right cut. Second, you'll need to be patient while growing out your beard. And third, you'll need to ask for a ducktail beard style.