Blonde facial hair has started trending again (scroll down to see why). From natural blonde to bleach blonde mustaches, there are a lot of ways to wear your mustache style to enhance these light colors.
While shorter mustaches may almost look patchy or invisible, thicker, long blonde mustaches really make a statement. We found some of the best-looking, epic blonde mustache styles to try, including bearded looks if you want to show off even more of your rare facial hair.
Trending Blonde Mustache Styles To Try
The blonde mustache style features facial hair with light, brassy colors to ginger highlights and light brown hair on the upper lip. These light color mustaches are most recognizable when worn thick and long, such as in a handlebar or Chevron mustache style.
Look at some of our favorite blonde mustaches:
1. Blonde Chevron Mustache
One of the thickest mustaches you can grow is the chevron mustache style, much like the Tom Selleck mustache. From light to dark blonde, these mustaches pair well with a five o'clock shadow or clean-shaven jawline.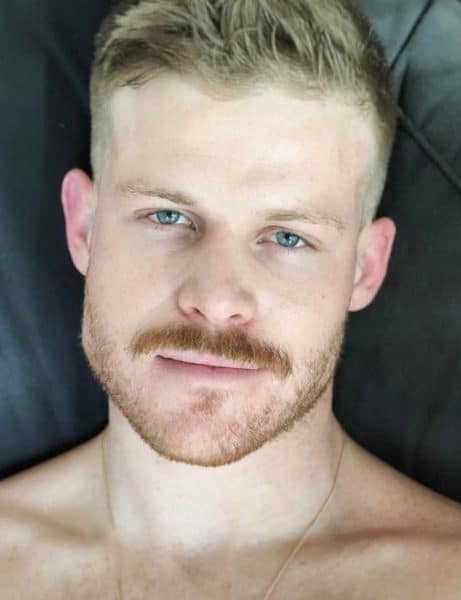 2. Blonde Handlebar Mustache
Handlebar mustache styles require pruning and a daily application of mustache wax to get just the right curled ends. Beard oil also works well, and it can improve the condition of your mustache and beard hair.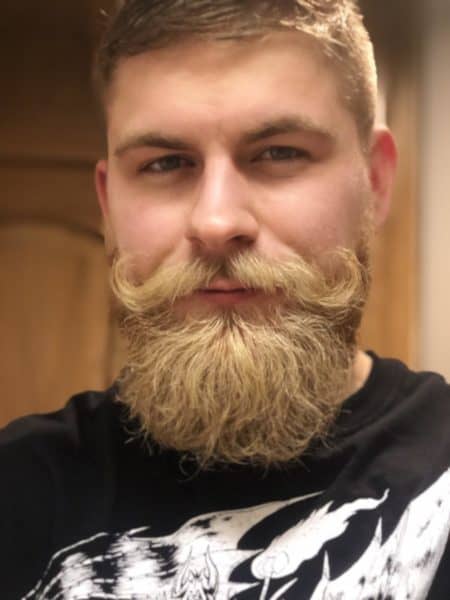 3. Blonde Stubble Mustache
When you don't have time to style your blonde mustache, just go with all over stubble. From short to long, stubble beards and mustaches work well for a professional facial hair style.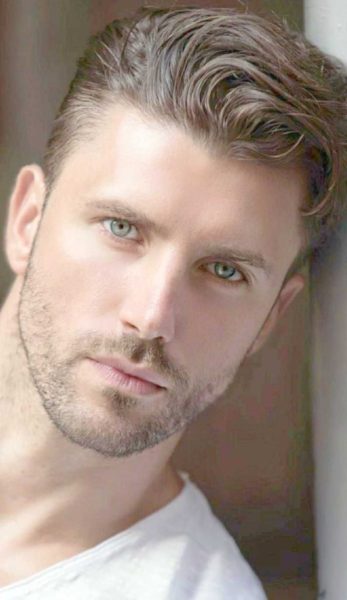 4. Short Blonde Mustache and Beard
When growing out mustaches, men often notice light to dark ginger highlights even if they only have dark blonde to light brown facial hair, which typically lightens with more sun.
For longer stubble and short, thick blonde facial hair, this combination of a neatly trimmed blonde mustache and well-maintained beard work perfectly together.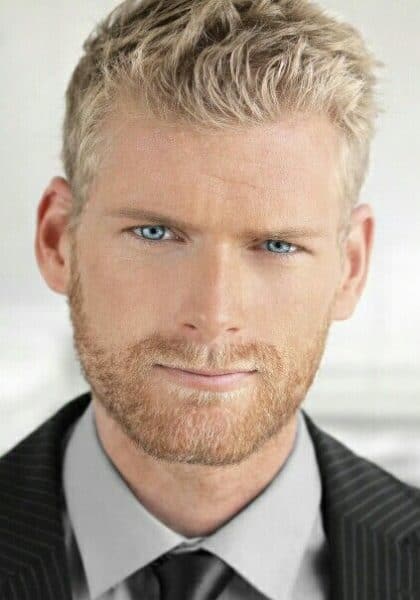 5. Bleach Blonde Mustache
An up-and-coming trend started with younger men dying their mustaches bleach blonde. This look was probably inspired by Zayn Malik who went blonde in 2018.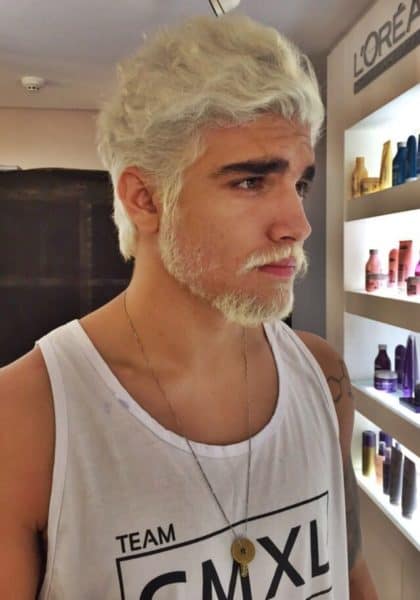 6. Blonde Mustache with Goatee
Charlie Hunnam probably has the most iconic blonde facial hair. We absolutely loved his character on "Sons of Anarchy," which often featured this blonde extended goatee style.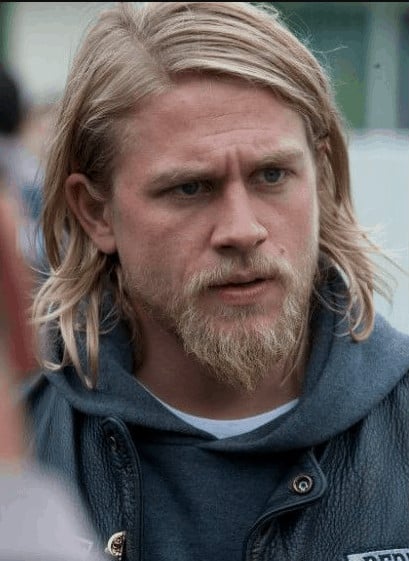 7. Dyed Blonde Mustache
Everyone should experiment with their hair and try new looks. We were ecstatic to find that dyed blonde looks are trending for black men. These are edgier looks that are beloved on Instagram.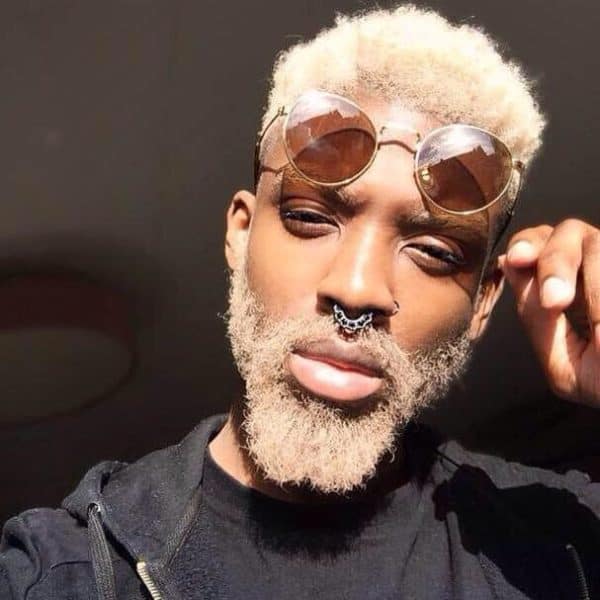 8. Blonde Pencil Mustache
Ah, the Steve. He won us over in Netflix's "Stranger Things," not only because of his amazing ability to kick a Demogorgon's ass, but also because of his incredible hair—and mustache.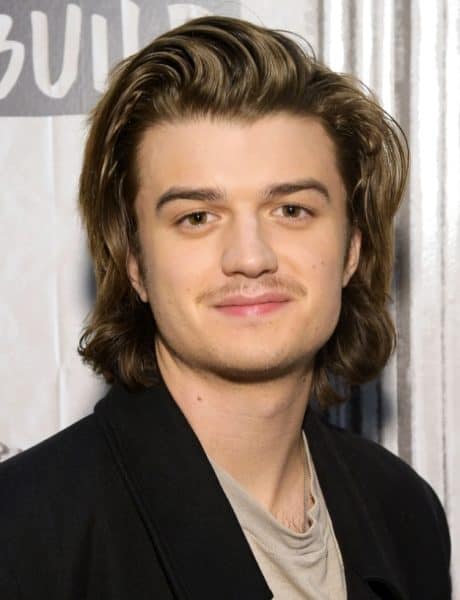 9. Blonde Walrus Mustache
This blonde walrus mustache style is Ron Swanson-approved.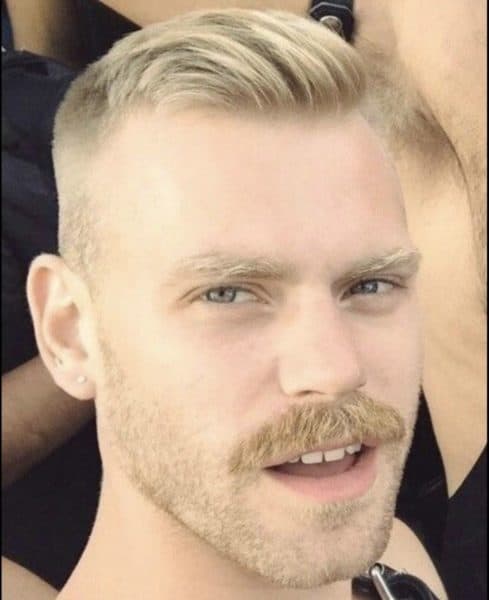 10. Celebrities with Blonde Facial Hair
We couldn't resist looking up some other celebrities dying their facial hair bright blonde or showing off their naturally light mustaches. Here are a few for inspiration.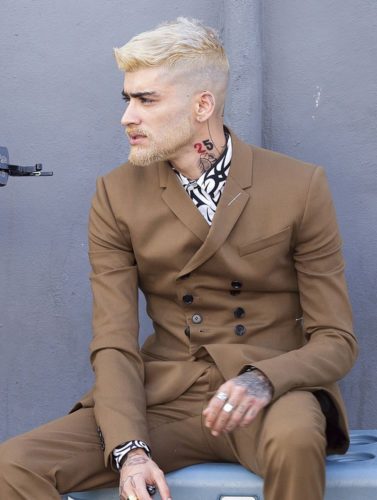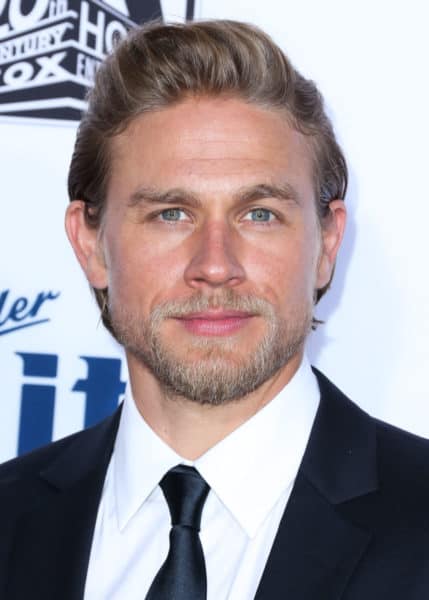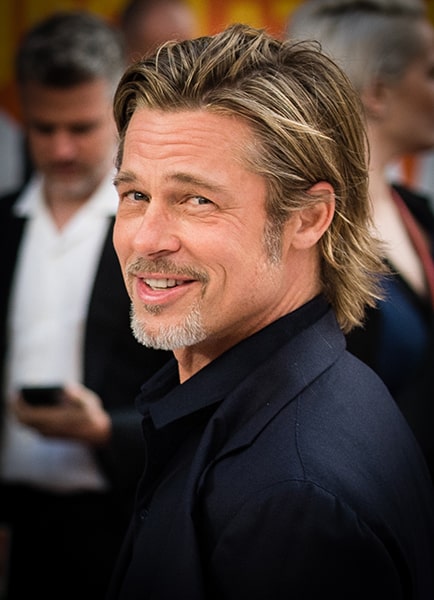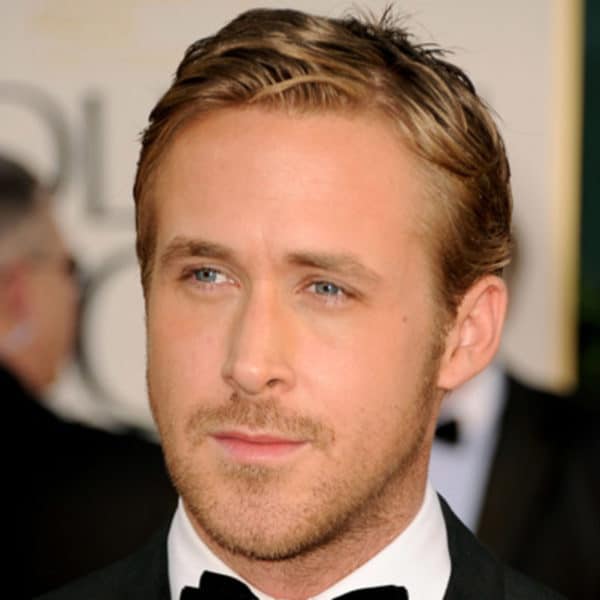 FAQ
Why is my Mustache Blonde?
Age or genetics may play a role. When younger, your mustache hair may be blonder. It may become darker and more coarse with age.