Facial hair is in, and while long and full beards continue to rank up in popularity, mustache styles also continue to expand. Black men's mustache styles offer unique looks. It's the best way to change up facial hair and add something new to your style.
Black mens mustaches have been made popular by several iconic celebrities, including Kanye West, Idris Elba, Michael B. Jordan, and Andre 3000. Mustache only looks offer a quick an easy style upgrade to compliment any face shape.
We take a deeper look at these styles and offer some expert tips from barbers on how to groom your mustache like a pro.
Check out the Best Mustache Trimmers – NEW
Top Black Men's Mustache Styles
Short beards and mustaches look amazing on black men. With the right grooming tools, you can create precision-edged facial hair and faded beards with ease.
We show you the best black man mustache styles below with grooming tips and product recommendations.
Looking for more facial hair styles? Check out black men's beard styles.
1. Chevron Mustache
This King of the 80s always had an iconic, thick chevron mustache.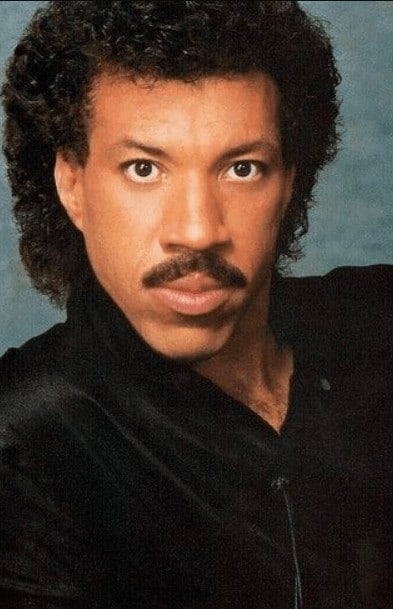 2. Pencil Thin Mustache
Jamie Foxx has always rocked a super pencil-thin mustache even when sporting more chin hair. The star has also been known to sport a chin curtain to pair with his mustache.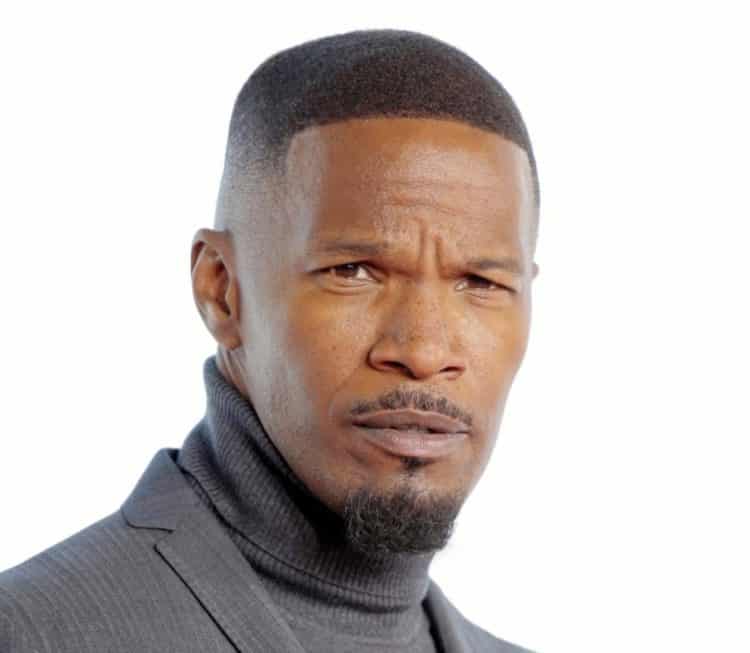 3. Handlebar Mustache
With wax, handlebar mustaches achieve their coolest form.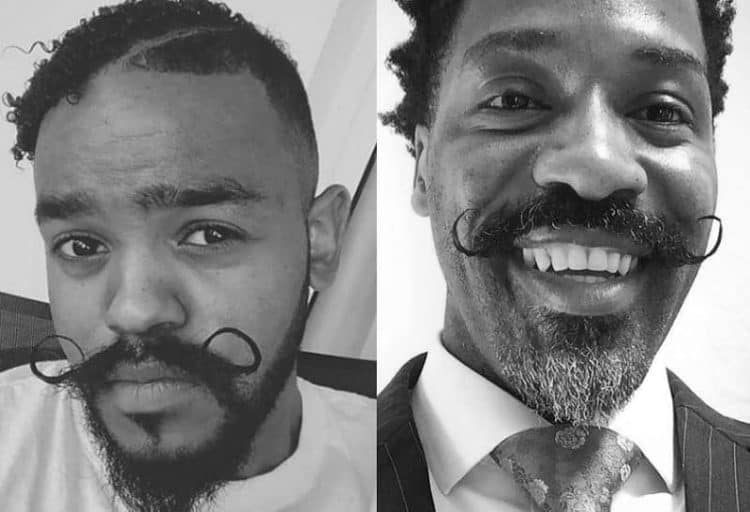 4. 70's Mustache
The 70's style mustache can be an untidy, long facial hair style, but Will Smith pulls it off nicely here and clean shaven.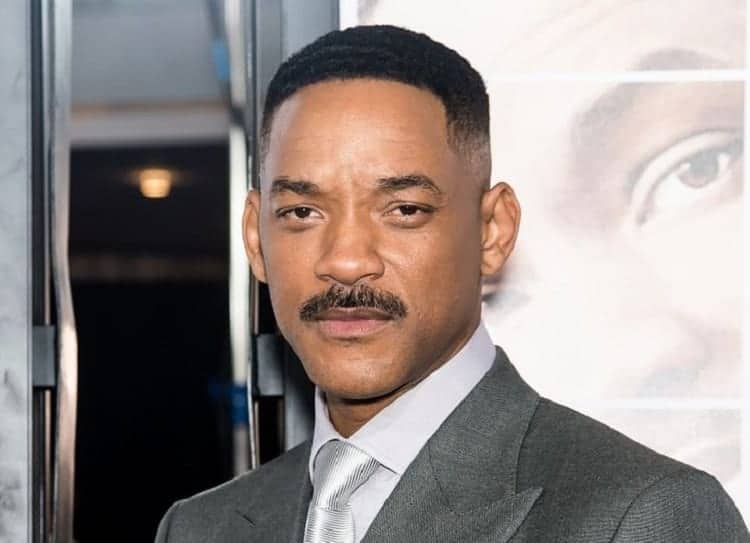 5. Hungarian Mustache
The Hungarian mustache may have started in the early 1800s in Hungary, but Americans quickly picked up this wild stray hair style. See more mutton chop styles.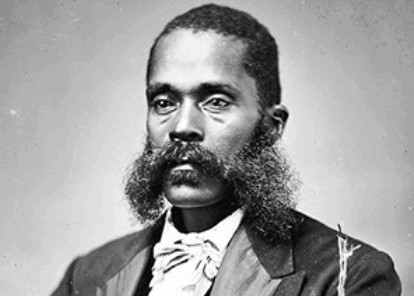 6. Samuel L. Jackson Mustache
Samuel L. Jackson sports a long thin mustache that connects to his goatee.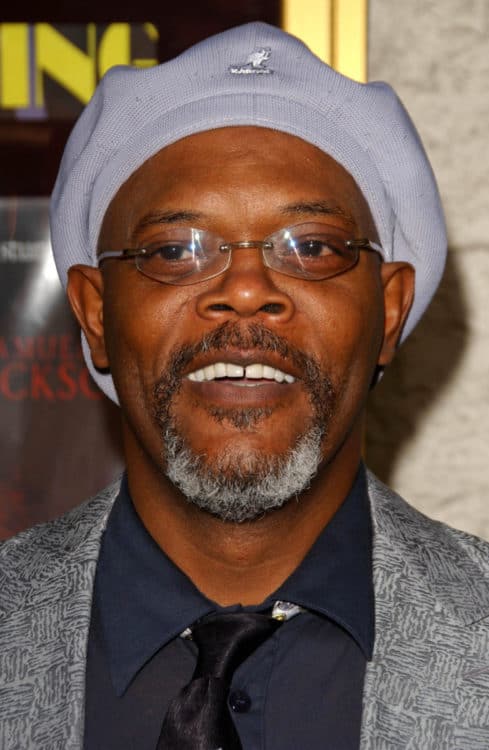 7. Kanye West Mustache
A simple thick mustache lines West's upper lip.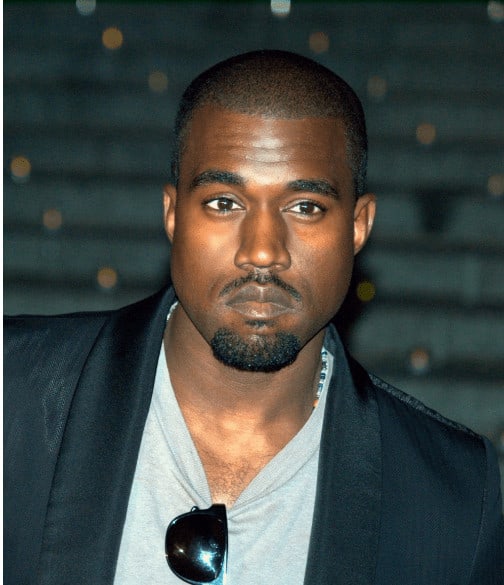 8. Donald Glover Mustache
Whether you like him as Childish Gambino or Donald Glover, he's always sporting some serious facial hair, including this bushy mustache look. He allows his beard to grow thicker on the chin.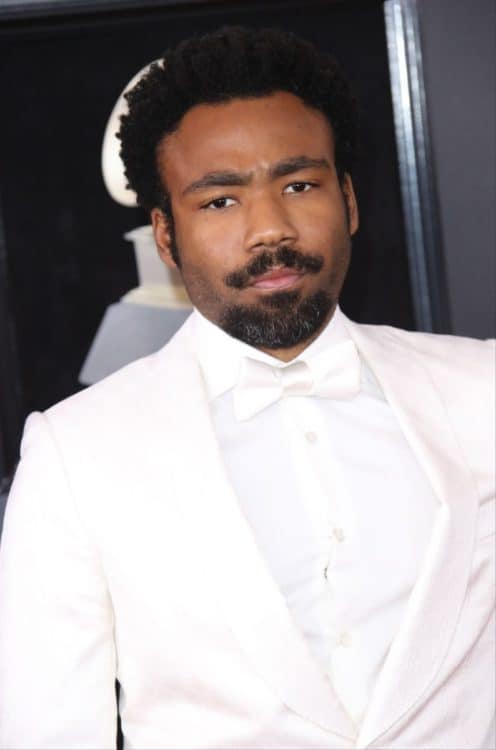 9. Idris Elba Mustache
I love how Idris Elba always grooms his mustache and door knocker goatee for a super-sophisticated look. In the second photo it's a bit scruffy with 5 o'clock shadow.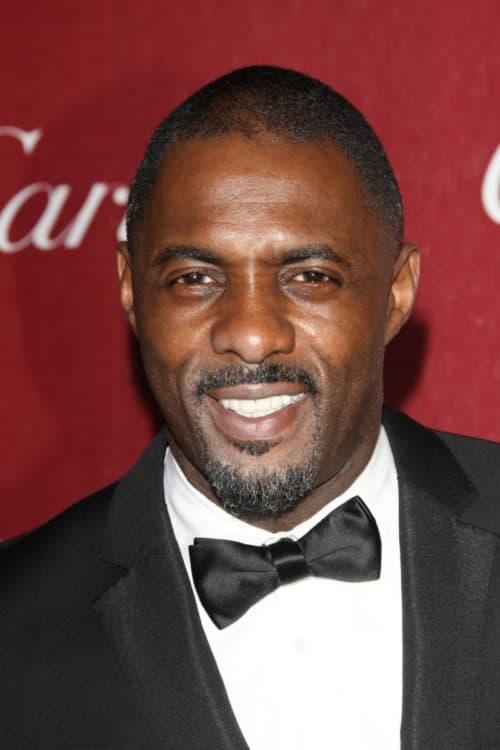 10. Michael B. Jordan Mustache
The young CREED actor looks equally cool with a chin strap beard or with a pencil-thin mustache and chin beard (below) paired with a cool faded hairstyle.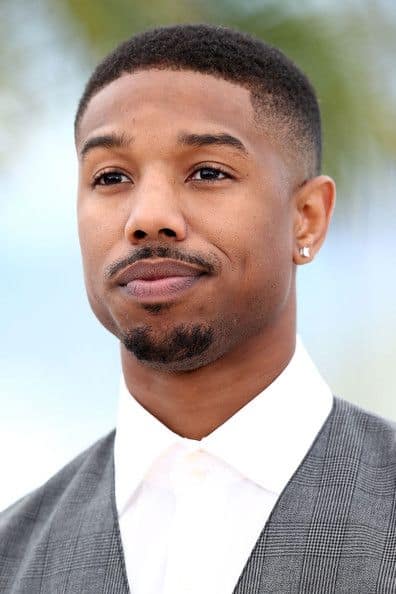 11. Andre 3000 Mustache
There's no facial hairstyle that Andre 3000 can't pull off. He's always unique, but he typically has longer facial hair.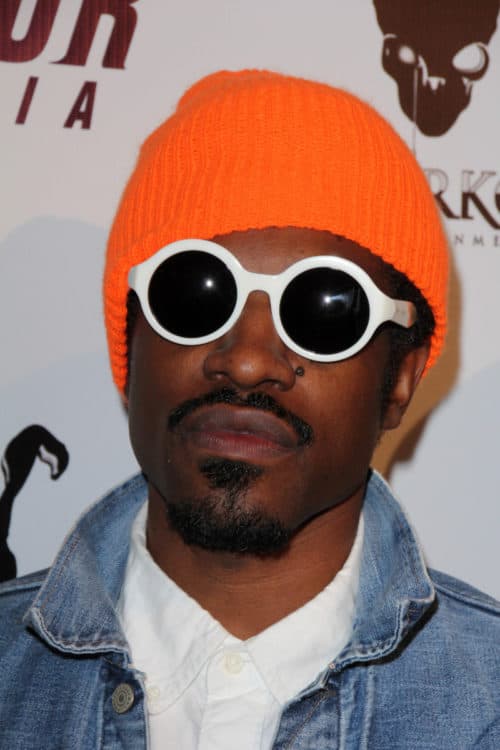 12. Eddie Murphy Mustache
Eddie Murphy was one of the pioneers of the walrus mustache look in the 1980s.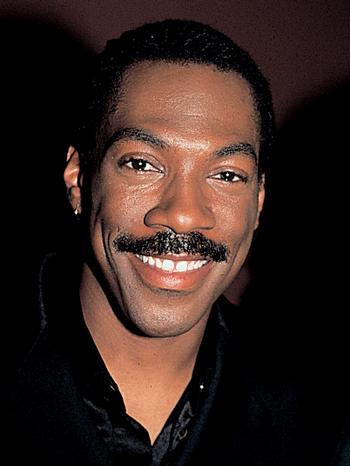 13. Steve Harvey Mustache
Last but not least, this mustache is probably the most famous on the planet, especially when 'Real Housewives' guests offered to 'stroke it.'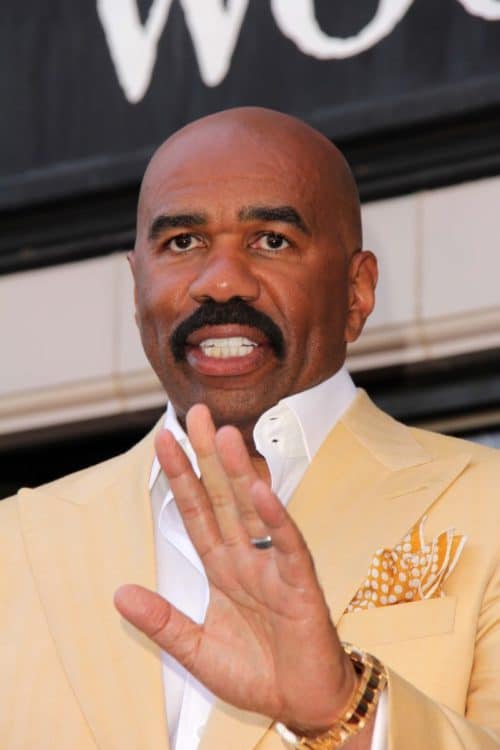 Read our complete guide – How to Grow a Mustache
Black Mens Mustache Styling Tips
Studies have found that facial hair grows about a ½-inch every month, but upper lip hair may grow faster than the rest of your beard. As your stubble grows into a full 'stache, not trimming your mustache can also lead to unmanageable facial hair.
1. Keep Your Skin Healthy
Barbers say that black men have coarse or curly hair that leads to more ingrown hairs and razor bumps, but whatever you do, you shouldn't pick at these bumps. Instead, you can use topical retinoids to help with inflammation and hyperpigmentation.
2. Build a Grooming Kit
You may use the same shampoo to wash your facial hair, but you should use a beard wash or shampoo that won't make your skin dry out. You should built a grooming kit that's specifically made for your mustache and beard.
These kits include:
If you're looking for more moisture, you may want to check out shea moisture or beeswax beard products. In addition, barbers recommend that black men use birch tar soap as it prevents dry skin, acne, and eczema.
When choosing a grooming kit, you want to pick a wooden comb that with carefully polished teeth. This lets you move the comb through your beard easily.
3, Comb and Trim Your Mustache
After washing your mustache and facial hair, you can use a beard oil with jojoba oil or argan oil to help your hair stay healthy. You can comb through your mustache every day or every other day and use trimming shears to keep your mustache style exactly how you like it.
If you like using an electric trimmer or want to fade your facial hair, you can use a trimmer with lower guards, such as a .5 mm to 3 mm lengths.
Advanced Grooming Tips
Black hair needs extra moisture, so it won't dry out and turn brittle. In addition, curlier hair can become extremely tangled if not combed regularly. There are also some products that black men should avoid because it strips your hair follicles of natural oils.
Black men should avoid any beard products with sulfates, alcohol, and petrol chemicals. All-natural hot-processed soaps are the best for tight curly facial hair types.
For those with hair growth issues, you should first check for dry skin underneath your beard. If you notice flakes or irritated skin, then using a cleansing beard oil or a shea butter moisturizing balm can prevent dry skin and beard dandruff.
If dry skin isn't the issue but you still have slow growth, you may need to look into hair loss vitamins or gentler shampoos for hair growth.