If you've noticed more hair in your comb or on your pillow, you're not alone. Men and women start losing their hair at different ages. According to Bosley, by age 30, adults have a 25% chance of showing signs of female pattern or male pattern baldness. That percentage goes up to 50% by age 50, and further.
Rogaine® is the first FDA approved topical treatment used to slow the effects of pattern baldness. Its 20+ year track record of successfully regrowing hair in both men and women makes it a top pick for dermatologists.
While there are hair growth vitamins and laser therapy for hair growth, Rogaine or minoxidil is the only medically proven from many clinical studies to regrow and strengthen thinning hair. We explore the active ingredients, effects, and all your questions below.
Can You Regrow Hair?
Yes, and many have used Rogaine products to regrow their hair and stop balding (androgenetic alopecia) in its tracks. Rogaine is also the best known topical treatment for new hair growth.
Rogaine for Women
Rogaine is widely known to help hair regrowth in men, but it also works for women too. The Food and Drug Administration approved Minoxidil (the active ingredient in Rogaine) on 1/20/2006 to treat hair loss.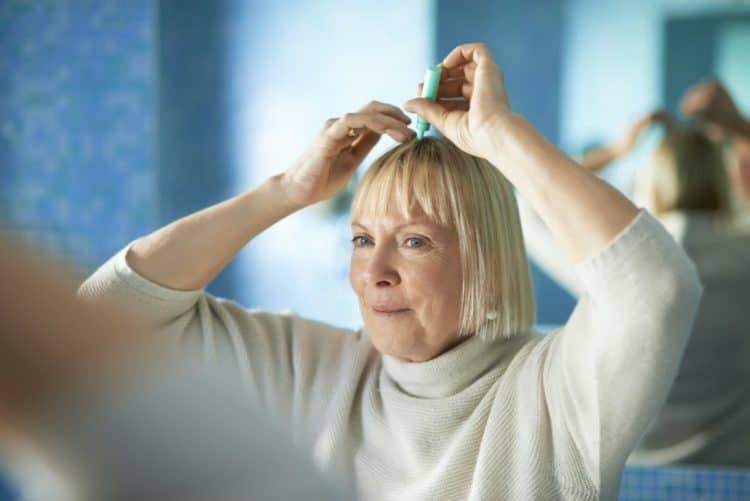 Rogaine – the best option for men and women who want to prevent balding and help hair grow faster.
Science Behind Minoxidil
If you want to know the science behind minoxidil, there are a few studies that show Rogaine works, but scientists aren't quite sure how yet.
In the beginning, minoxidil was formulated to treat high blood pressure. With time patients reported their hair loss had stopped and were seeing new hair growth.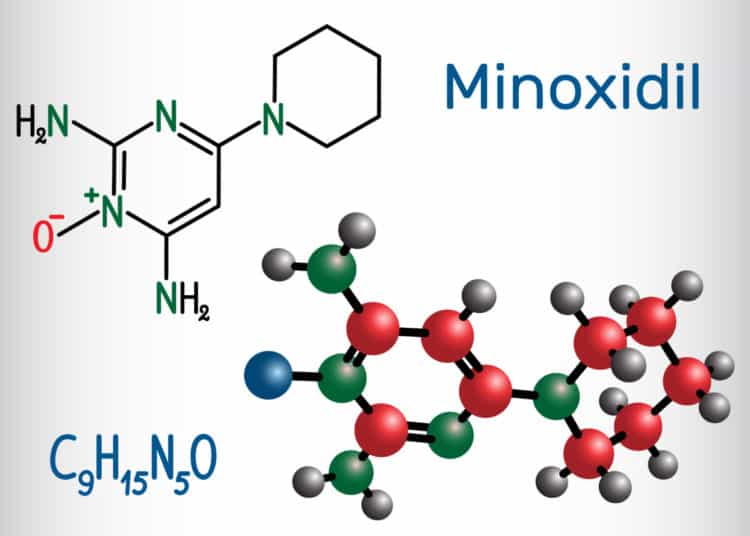 This developed into topical creams, sprays and shampoos that would be used on bald patches, receding hairlines and to stop hair loss.
Side Effects
Rogaine works for men who want to regrow hair and prevent further balding. It also goes by the name minoxidil and works by dilating blood vessels within your scalp, improving hair follicular stimulation and hair growth. However, Rogaine doesn't work for everyone, and there are side effects.
Rogaine is a safe hair loss treatment to use for most men and women, but there are some who experience skin sensitivities to the alcohol in minoxidil solutions. There are also reported side effects, including:
Increased sensitivity to the sun (use good sunscreen)
Dry scalp and irritated skin
Burning and itchiness
Scaly scalp and flaking
While there's no confirmed data that shows Rogaine affects male libido or causes erectile dysfunction. Some research has shown that another hair growth option called Finasteride is responsible for erectile dysfunction in some cases.
How Long Does it take to Work?
There are several stages that a hair must go through as it grows. Depending on your genetics and scalp condition, it could take as little as 14 days or multiple weeks to see new hair growth.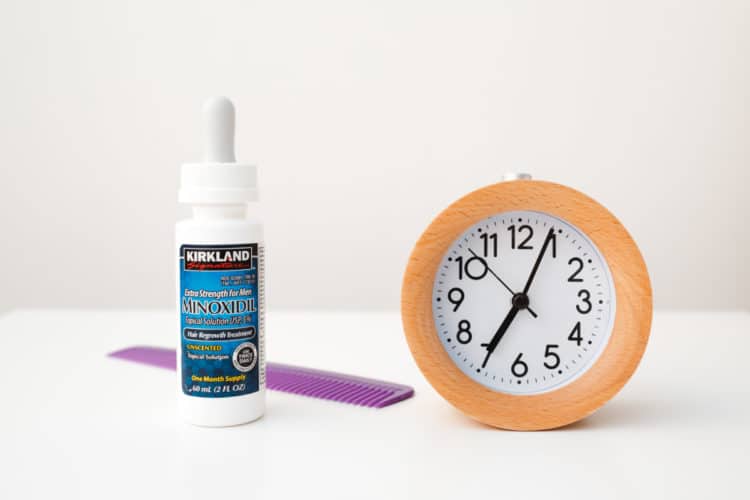 In addition, we caution that Rogaine doesn't work for everyone. In a study, about 62% of the 984 participants using 5% minoxidil experienced hair regrowth.
Rogaine FAQs
If you're losing hair, you've probably researched Rogaine and many other methods of hair regrowth, including hair loss shampoos and biotin for hair growth. Here are some of the questions that many have before buying a minoxidil cream.
Does Rogaine seem like the magic hair growth elixir, leaving you with more questions? Let answer them.
Can I Stop Treatment?
Unfortunately, Rogaine only works for as long as you use it. Once you stop using Rogaine creams, your hair must stop growing and fall out once more. Studies show that it typically takes 3 to 4 months for hair to stop growing after ending Rogaine use.
Can Hair Loss Worsen?
The truth is that Rogaine only helps you to regrow hair. It won't cause hair to start falling out faster. However, once you stop using Rogaine, you may notice increased shedding and the same hair loss as before.
In addition, shedding may come first as it is often part of the hair growth stages. Shedding occurs before the anagen phase for new hair growth. However, this typically happens quickly and new hair grows quickly after.
Does Rogaine Thicken Hair?
Rogaine does thicken hair by strengthening the hair follicle and reversing the damaging effects of hair loss. As a result, your hair will appear thicker after using Rogaine, but it must be applied as instructed, which could mean every day, twice a day.
Does Rogaine Work for Beards?
There are multiple types of Rogaine and minoxidil creams with a 2% or 5% solution. There are also liquid and foam versions. Most men prefer a 2% minoxidil foam because it's easier to apply and less irritating to sensitive skin.
See our Full Guide on Rogaine Beard Growth.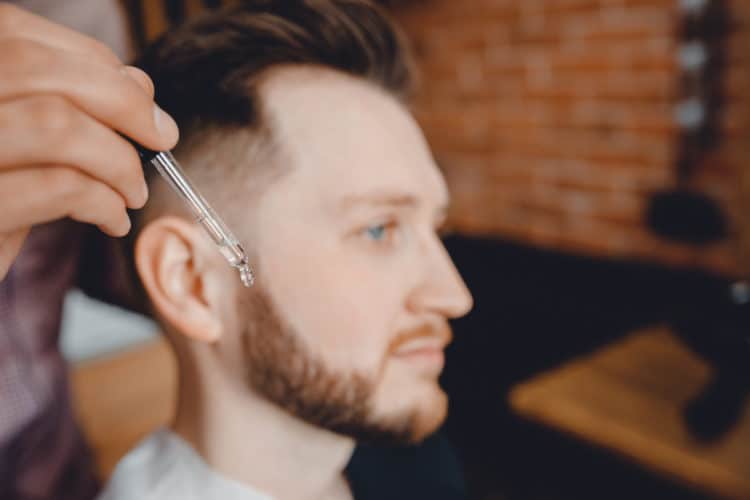 There are other brands of beard growth creams and foams. One is Spectral.BRD, which contains nanoxidil and piroctone olamine. I suggest seeking medical advice and reading our Rogaine beard guide before purchasing.
Can it help a Receding Hairline?
Most men with a receding hairline can use Rogaine and other minoxidil products to stop hair loss. You can apply Rogaine to any part of your scalp, and it even works on areas you'd like to grow facial hair (above).
The only consideration is whether you have an allergy to the ingredients in minoxidil, which is why it's best to start off on 2% of 5% foam on a small area to test first.