As part of their Norse culture, men with facial hair were seen as more masculine and would draw attention to their beard style. So, if you've watched the show Vikings, you'll notice these Nordic warriors would braid their beards and accessorize with jewelry.
Beard adornments such as jewelry consist of accessories like beads, rings, or even studs with precious stones. These are typically woven into beard braids or attached to long strands. The beard jewelry and facial hair length were seen as a sign of strength amongst Norsemen. Today, beard beads and rings are fashionable amongst modern-day beardsmen.
Adorning your Viking beard expresses your personality and akin's your style to those of Krato and Khal Drogo. However, this trend may only work for those who can braid and bead a thick mane of facial hair.
Beard rings are unique and trendy. If you want a super stylish beard, checkout the best beard jewelry on Amazon.com now.
Beard Beads and Accessories Explained
Beard beads and other adornments are decorative pieces that you thread into braids or long strands of beard hair. It's an old Norse style that has been copied in popular films like Lord of the Rings and in TV shows like "Vikings" or HBO's "Game of Thrones."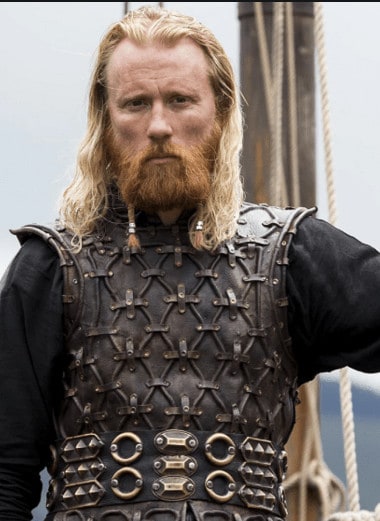 If you have a long beard, this is the perfect facial hair trend to try as it typically blends braided beards with beads, steel rings, Celtic rings, or even bejeweled, gold rings.
Some of these looks may be best for cosplay or even for a spooky Halloween costume beard, but why not, even it's for a truly realistic Viking warrior costume?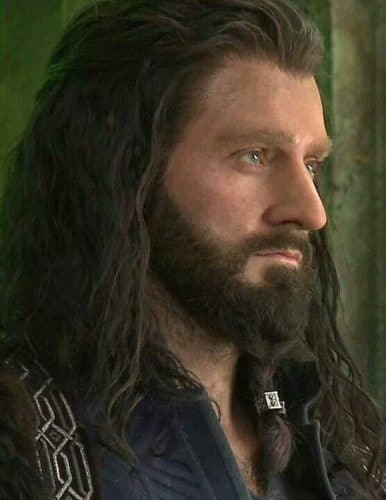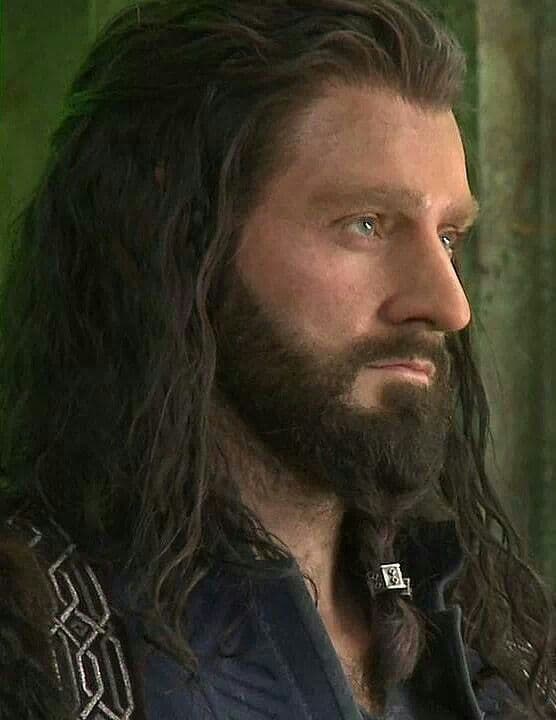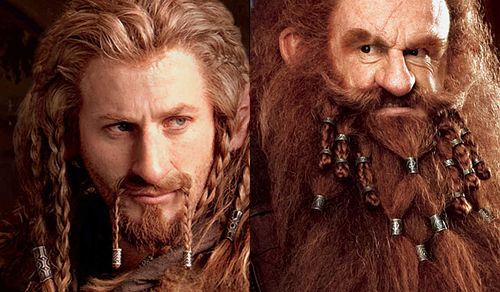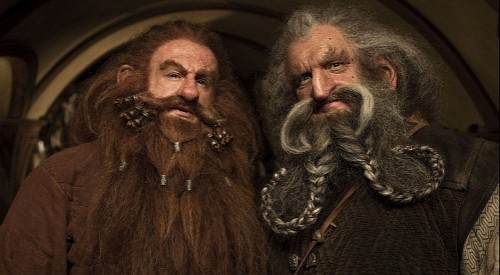 We loved seeing the ornate beards on warrior dwarves in The Hobbit that accentuated the Celtic beads and beard rings in fantasy worlds. They probably have the most iconic beard rings of all time.
However, beard rings and bead wraps also serve another purpose. It can keep your beard hair tamed and out of the way, especially if you're about to declare an epic battle on your foes.
Where Does Beard Jewelry Come From?
Historians identify a couple of cultures throughout history that wore beards in their facial hair. The Norse Vikings were one clan to style their hair with silver and steel beads, typically carved with runes, while early Celtic cultures also sported beard rings with intricate patterns.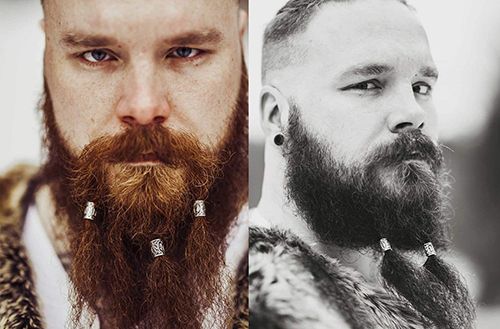 When adorning braided facial hair, it's even appropriate to call this style "battle braids." There are many accessories to consider, and the adornments you choose may say even more about your personality.
This look has also been popularized by films displaying Norse cultures, including Marvel's Thor.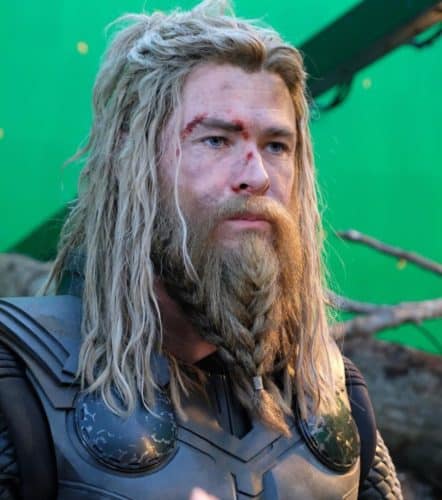 The beard jewelry trend has also grown popular for the various ways to style beard adornments and beads.
While some may look at this as a hipster beard trend, these symbols can make your style more unique, and just like pins, these hipster beard beads have a novelty quality to them.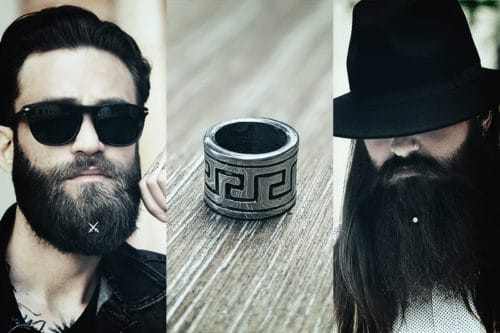 Types of Beard Jewelry
Beard Rings
When worn around a dreadlock beard or braided beard, rings hold hair in place while also providing a Viking or Celtic aesthetic. These rings may be made from multiple types of metal, but you'll mostly see bronze or steel.
Some examples of beard rings include: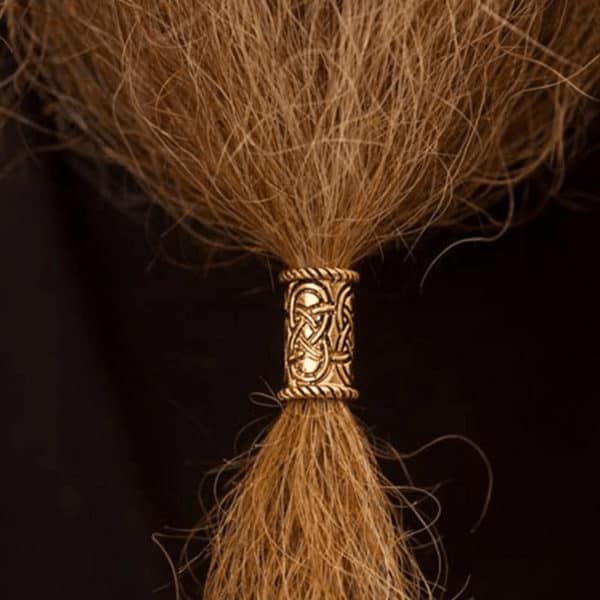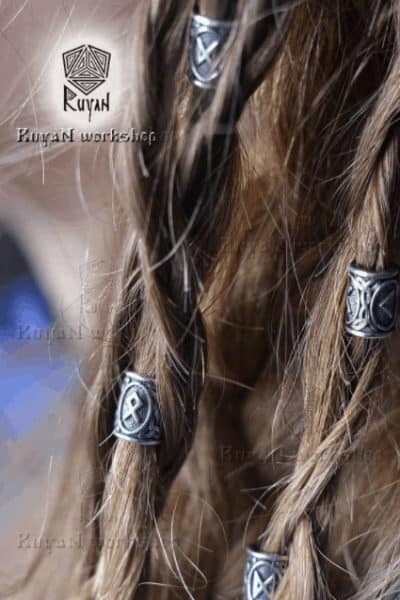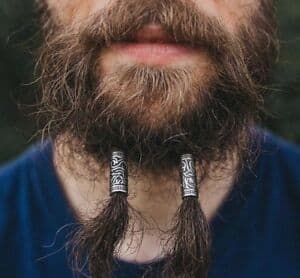 Beard Beads
Beard beads and rings often get lopped into the same boat. However, these are typically made from the same jewelry Vikings wore with sterling silver rune designs, but you may also see gold, bronze, wood, or other resin beads.
Beard beads are a little smaller and may include different colors or stones. These can be woven into your chin hair, dreadlocks, beard braids, and other facial hair easily.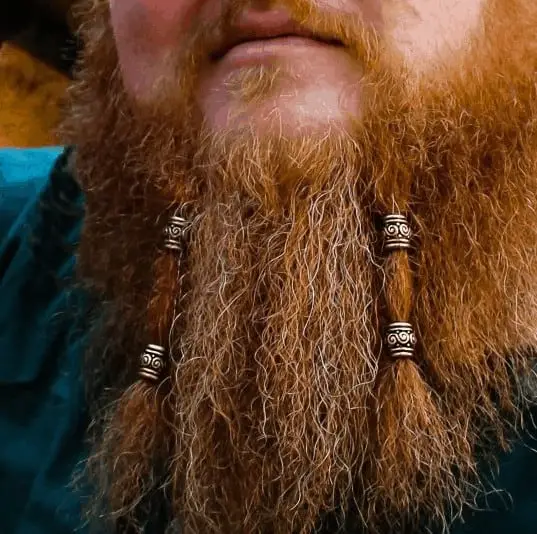 Other Beard Adornments
We looked for other interesting ways to wear beard jewelry. Men also wear these custom sculpted rings in their hair and beard.
Here are a few concepts that include precious metals, gems, gold, wood, and even ivory: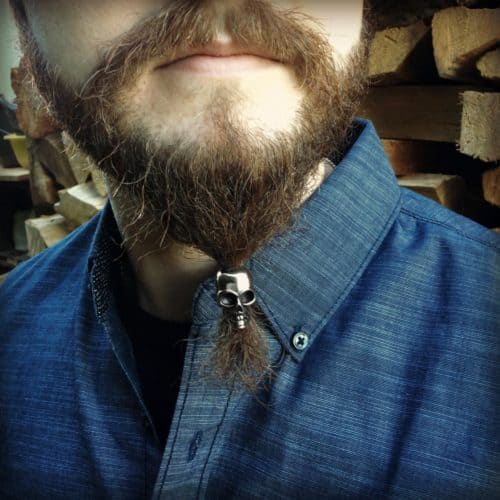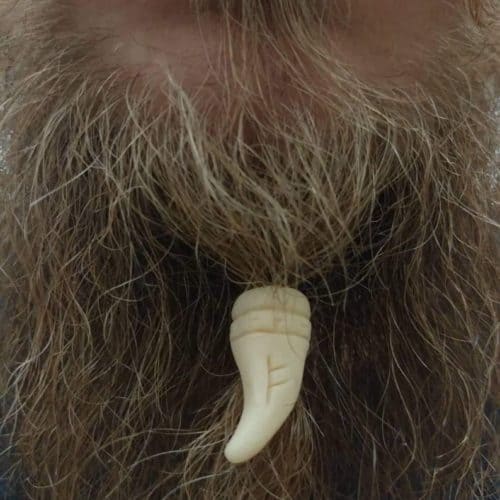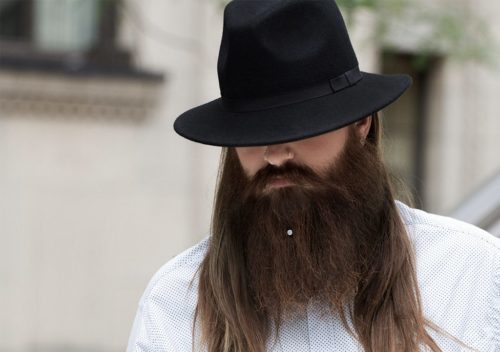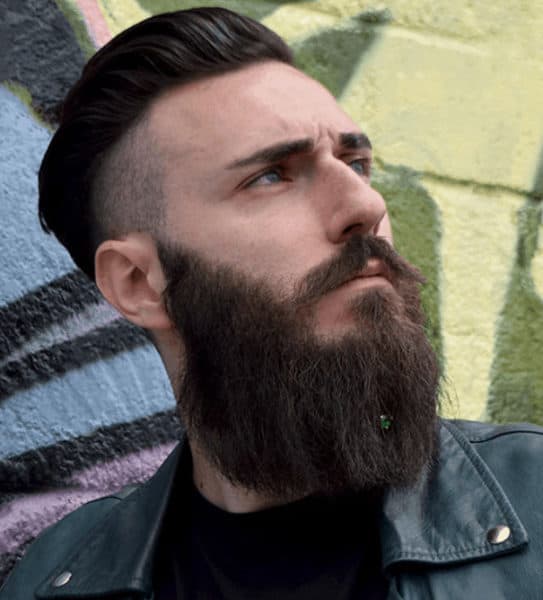 How to Wear Beard Jewelry
Depending on the type of jewelry you want to try, and what braided beard styles you choose, there are several ways to achieve this trend. If you purchase with a set, you'll likely receive a threading beard hair pin that pulls your beard hair through so it's snugly fit.
Braided Beard Beads
Small braids work the best with beard beads because you'll need to thread hair through the beads for them to stay on.  You can find sets on Amazon with beard hair threaders that easily pull the hair all the way through these little holes.
Many choose to create multiple smaller braids and attach beads to each one, while others opt for just threading a single bead adornment in the center of their chin hair. 
Beard Rings, Braids and Dreadlocks
For dreadlock beard rings, you'll need to create the dreadlock beard first, then wrap the ring around and snap close or you may need to thread the dreadlock through the ring. 
For braided beard rings, you may want to do a single large beard with one steel ring or multiple braids with small cylindrical rings. 
Where to Buy Beard Ring Bead Jewelry
We found quite a few authentic Viking beard jewelry and Celtic bead hair ring shops to check out. Here are a few suggestions.
Krato Milano Extraordinary men's jewelry and beard rings, as well as beard crystals and gems.
GrimFrost Home of the Mjolnir beard ring and many other custom Norse style beard jewelry.
Son of Vikings Custom and completely unique beard rings, beads, and adornments with a Norse and Celtic aesthetic.
For larger beard bead sets with multiple rings and bead styles, as well as unique designs and materials, there are a few high-quality, highly rated products in particular: