What do you see when you look at your beard hair? Is it angled and coiffed? If you find your beard looks coarse or shaggy, you may want to condition it with the best beard wax. These products include natural beeswax with a mix of carrier oils and essential oils to add moisture and woodsy, earthy scents.
Due to its beeswax content, beard wax is quite tacky, but that's what makes it so great for sculpting and shaping long beards. We provide a brief guide and reviews of the best beard wax products according to results, customer satisfaction, and natural ingredients.
Buyer's Guide: Best Beard Wax
Beard wax is a styling product that offers more control and hold. The thick wax consistency helps you keep every hair in place. For medium to long beards, beard wax is helpful on days when your wiry whiskers simply don't want to stay in place.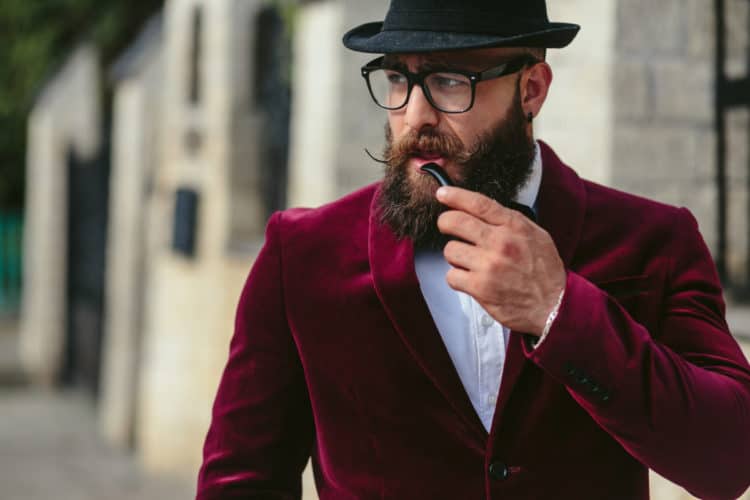 Here's what we look for in the best beard wax products:
High-Quality Ingredients
The most important ingredients in beard wax include beeswax (or another wax, see below) shea butter or cocoa butter (mango butter also works), and oils.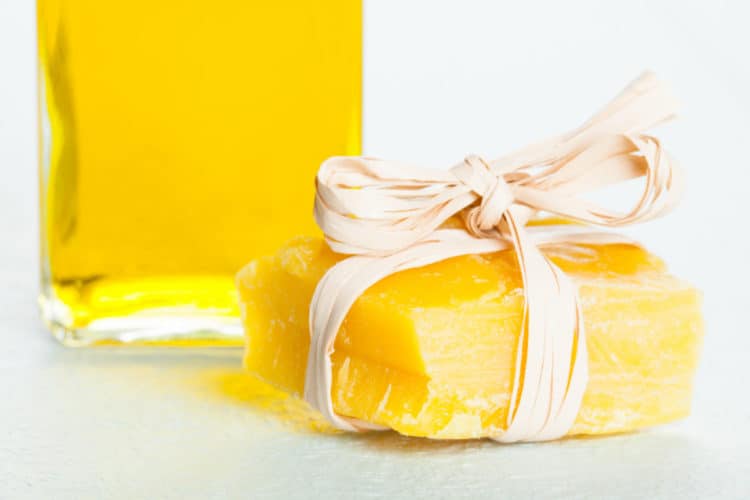 Premium beard wax products use unrefined beeswax because of its antimicrobial properties and styling hold strength, but there are a variety of waxes available. Here's a breakdown of what each provide to the formula:
Beeswax: Naturally produced in a beehive, beeswax has organic antimicrobial properties and offers a tacky, strong hold on hair. Some customers prefer other wax because beeswax is not vegan.
Carnauba wax or Brazilian wax: Made from the Brazilian palm tree called Copernicia cerifera, adds a thick, hard control and shine to beard hair.
Myrica Cerifera Fruit Wax:Plant-based wax used for vegan products, more spreadability but not as hard as Carnauba or beeswax.
Carrier oils include jojoba oil, argan oil, tea tree oil, avocado oil, and others that aid in skin care, hair health, and other benefits. Essential oils include sandalwood, cedarwood, juniper, or peppermint that have aromatic properties.
If the ingredients start out with beeswax, shea butter, and oils, then you probably don't have to worry about skin irritants. However, if you spot any of the bad ingredients on the list below, avoid using r skin.
Ingredients to Avoid in Beard Waxes
Aluminum: Disrupts endocrine system
DEA (diethanolamine), MEA (Monoethanolamine), and TEA (triethanolamine): Linked to ammonia poisoning, not good for sensitive skin
DMDM HYDANTOIN & UREA (Imidazolidinyl): Releases formaldehyde
Mineral oil: Made from plastic, clogs pores
PARABENS (Methyl, Butyl, Ethyl, Propyl): Contributes to hormonal imbalances
PEG (Polyethylene glycol): Reduces your skin's ability to naturally moisturize
PHTHALATES: Increases flexibility of plastics, skin irritant
PROPYLENE GLYCOL (PG) & BUTYLENE GLYCOL: Weakens your skin's cellular structure
TRICLOSAN: Antibacterial that disrupts proper thyroid functions
While most beard wax products do a great job of using natural ingredients, some others use these ingredients as preservatives and foaming agents. Your wax should feel and look natural with a light fragrance, depending on the scent you choose.
Great Control and Hold
Wax and shea butter offer a stronger hold over facial hair rather than just beard oil or beard balms. The beeswax ingredients make it tackier and stronger than any other styling product.
Most of the World Beard Champions use beard wax to create a distinct beard shape that doesn't droop or sprout spray hairs within the first hour. Instead, you'll have an all-day hold that keeps all of your beard hairs in place.
Unscented or Scented
Fragrances may cause skin irritation, depending on the ingredients used. Unscented is best if you simply want a styling product with a strong hold.
This helps if you have a specific beard style in mind such as a ducktail beard that has a slight curl on the end of your facial hair.
Price
Most low-cost beard waxes fall under $10, but you should always check the cost per product size. It's normal to pay between $6 and $10 per 1 oz.
Premium beard waxes with natural, organic ingredients may cost as much as $20 for a 1-2 oz tin. Not all beard waxes are created equal so check the customer reviews and see if the beard wax is worth the price tag.
How to Apply the Wax
With good beard wax containing high-quality wax ingredient, shea butter, and natural oils, application should be easy to do. You simply scoop a small amount with your fingers, rub in your fingertips, then apply it to your beard.
Men grooming experts typically apply the wax lightly to areas along the jawline, while angling the tip or point of the beard according to the beard style they want to achieve. Ducktail beards have a curl at the end, while pointed beards are sculpted down to a sharp point.
You can use a beard comb to spread wax and create straight lines with your beard. While balm or wax can help you tame your facial hair, wax will leave your beard hair in place for a much longer period of time than a typical balm.
Best Beard Wax Reviews
We reviewed the top 10 beard waxes to see which ones could stand up to our beards and provide the most control. Here's what the B&B team found: