Many rappers with beards grow iconic facial hair as part of their celebrity beard style. These famous musicians include Rick Ross, Questlove, Childish Gambino, Common, Drake, and Joe Budden (featured image).
Hip hop rappers with beards like to show off their unique facial hair, even light skin rappers like Action Bronson provide tips on how to maintain a good-looking beard. Here's a look at each of these rapper's bearded looks.
1. Rick Ross
This "Hustlin'" rapper known for his hard-hitting bass tracks is one of the most iconic beards in the game. Rick Ross also has his own beard and grooming products called RICH by Rick Ross.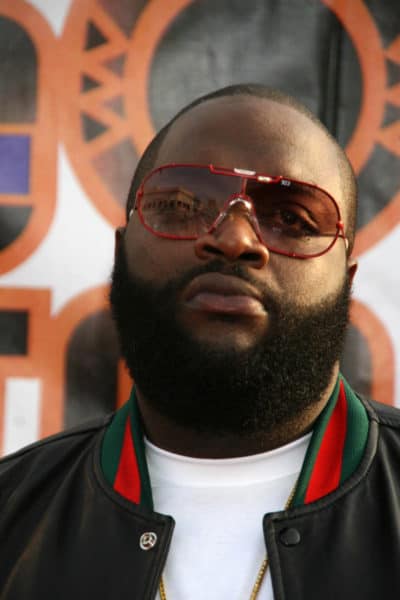 2. Questlove
The drummer for The Roots, Questlove, has one of the biggest, baddest beards, often allowing it to grow extremely long. His bandmate Black Thought is also a fellow beardsman. Take a look at his fabulous beard below.
We included Questlove on our popular black men beard styles guide.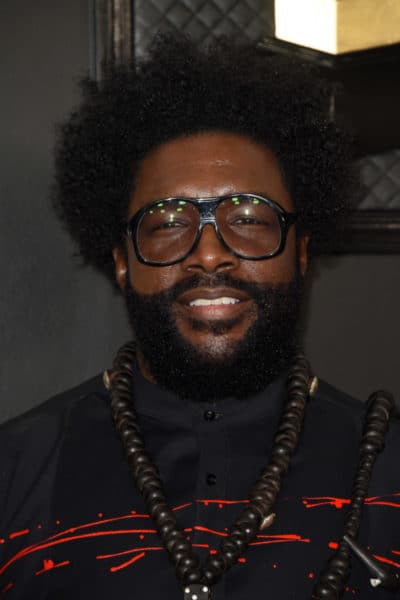 3. Childish Gambino
The "This is America" rapper and actor Donald Glover AKA Childish Gambino is often seen with a large, bushy salt and pepper beard. The rapper even dyed his beard bleach blonde in 2019 for an extremely edgy look.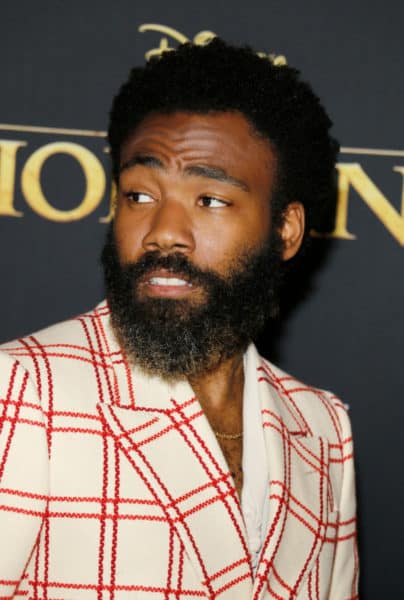 4. Action Bronson
From his show on Vice to his amazing album Mr. Wonderful, Action Bronson is a creative foodie who loves showing off his magnificent bald and beard look.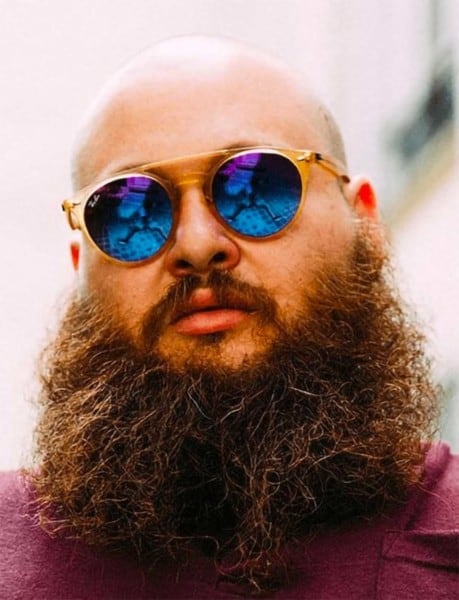 5. Snoop Dogg
The old school rapper never fails to disappoint with a dapper beard and shades. Snoop Dogg has been rocking a number of facial hair looks since the early 1990s.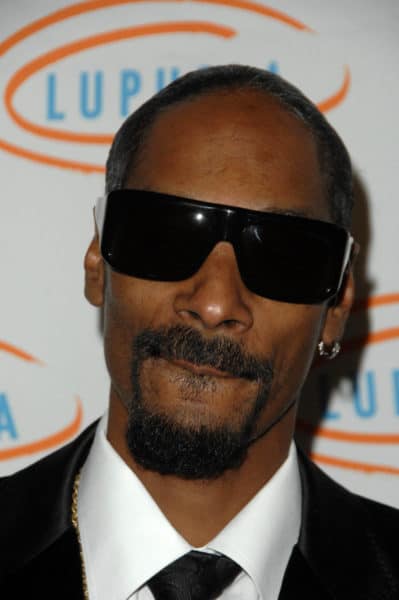 6. Raekwon
New York rapper and Wu-Tang Clan member Raekwon likes to keep his beard trim and professional with perfect edges. We want to know the name of his barber.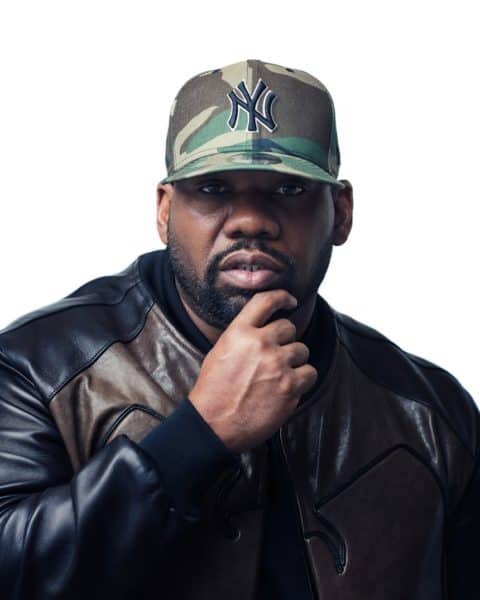 7. Drake
Probably one of the most well-known rappers since the 2000s, the "Hotling Bling" rapper always keeps his beard looking smooth and polished with perfectly trim lines around his mustache and cheeks.
Take a look at Drake's haircut and beard with tips on how to get his style.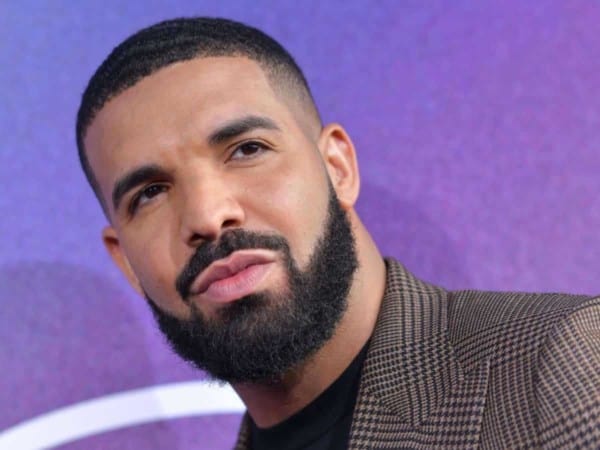 8. Method Man
Even when he was an old school MC, Method Man always had a smooth facial hair that went along with his unique style.
9. Flo Rida
Everybody in the club knows Flo Rida and his personal style. His facial hair is always on point with exceptionally symmetrical lines and edges.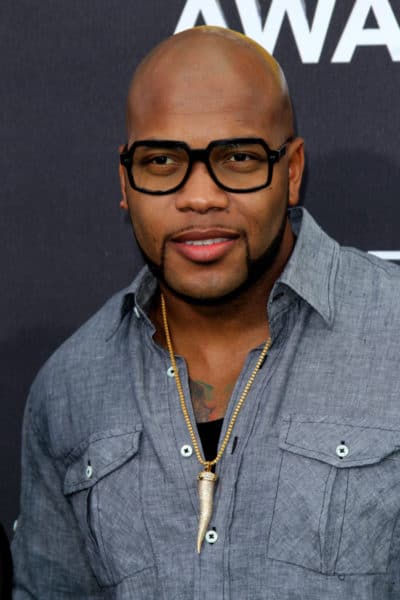 10. Freeway
Philadelphia-born rapper Freeway has always loved a big beard. While he went through kidney failure, he still maintained his exceptional style and long beard, a signature since his days as the co-founder of Roc-A-Fella Records with Jay-Z.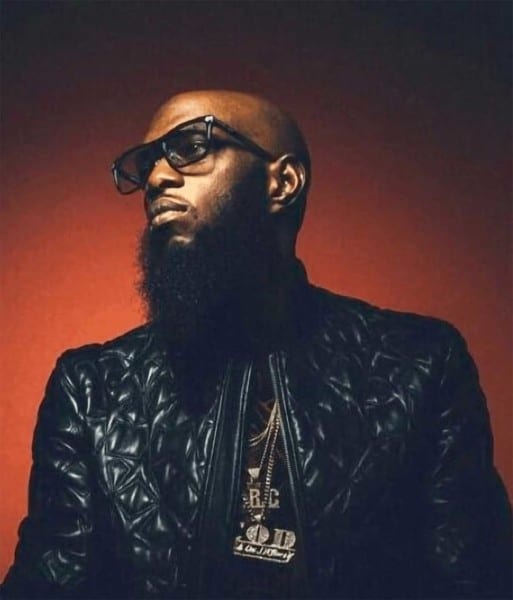 11. Black Thought
Black Thought's beard varies from bushy and long to polished and precise, but the Philly artist has always kept his signature style since forming The Roots with Questlove.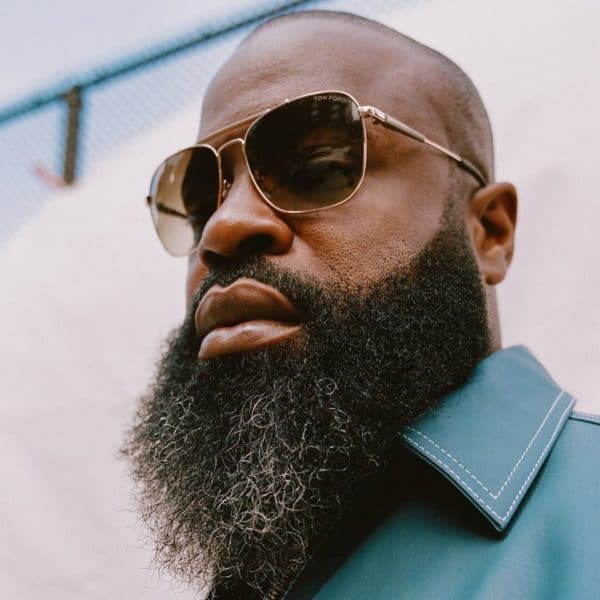 12. Post Malone
From "White Iverson" to "Wow," Post Malone quickly climbed the charts, but his hairstyle and beard have stayed the same, despite adding face tats to his look since his first single.