As comic book fans love to point out, the Wolverine beard is one of the coolest celebrity beard styles. But did you know Hugh Jackman wasn't the first choice for Wolverine? Now, Jackman's facial hair has become like Johnny Depp's Captain Jack Sparrow beard.
The Wolverine beard is a combination of thick, full beard growth and mutton chops without the mustache. The iconic beard style was made popular by the Wolverine character "Logan" from the X-Men movies played by actor Hugh Jackman.
So learn to cosplay with the Wolverine beard or just grow something as wildly cool that suits your face shape. Use our complete guide to the Wolverine facial hair style below.
Classic Wolverine Beard
In 2000, X-Men was released, showing off a spot on Wolverine portrayed by Hugh Jackman.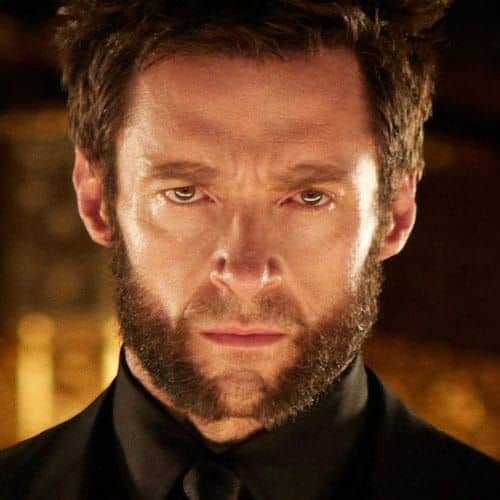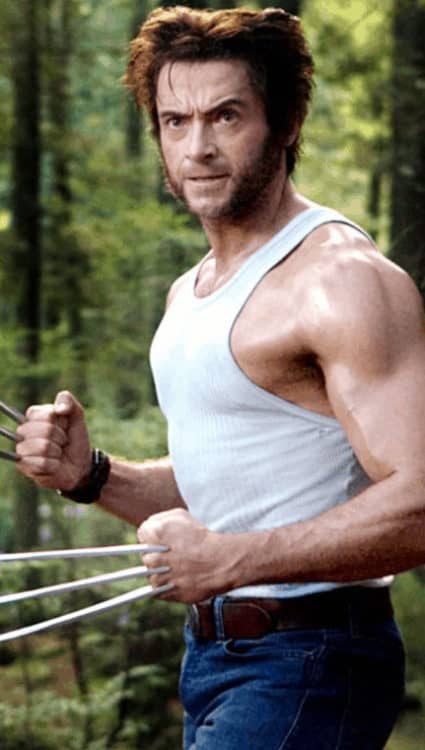 Wolverine Beard in X-Men
In each movie, his beard is styled differently while sticking to the same thick mutton chops, although sometimes he has more chin and mustache stubble.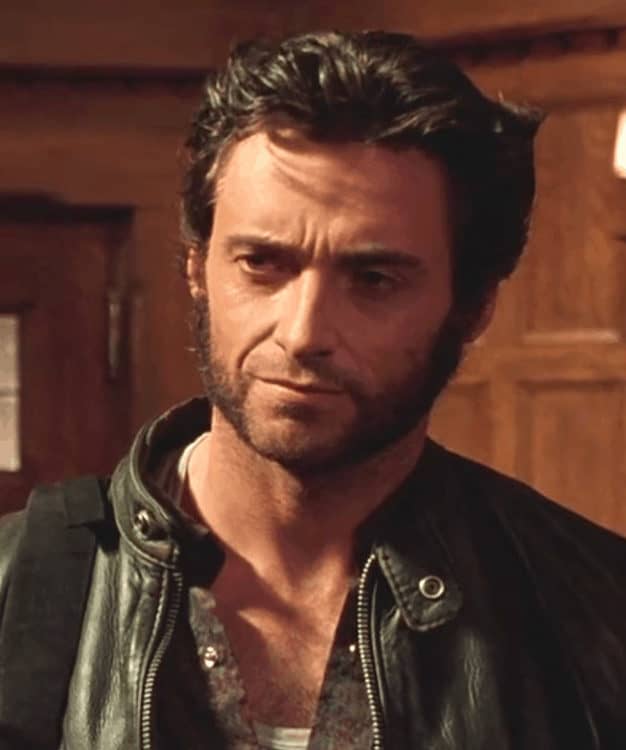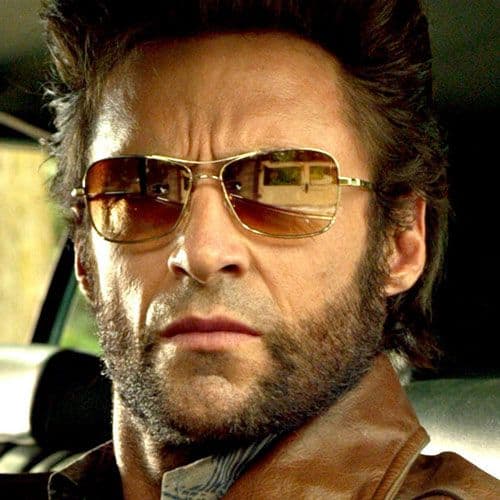 Logan Beard Style
By 2017, Wolverine had grown out of his mutton chops, opting for a full beard with long sideburns and connected facial hair.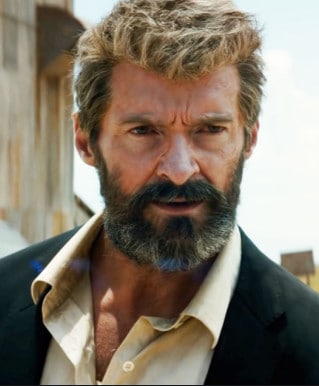 Hugh Jackman Beard
While on-screen Wolverine typically has longer mutton chops, Hugh often lets his beard grow and keeps his mustache style on the lighter side, even when not filming X Men movies.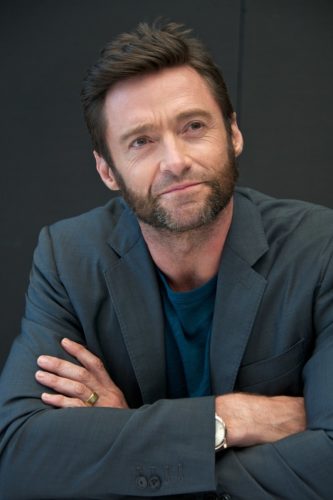 ---
How to get the Wolverine Beard
Whether or not you like mutton chops, Logan's beard is unique, rebellious, and stylish. For those who already have a full beard and mustache, you're just a trim away from becoming Wolverine. However, if you don't have any facial hair, it may take a few months to get the thick Wolverine beard.
Actor Hugh Jackman doesn't keep the mutton chops all the time, but that doesn't mean you can't trim your stubble and create this facial hair style exactly to the shape of Wolverine sideburns and beard.
1. Grow your Beard out
Make the choice now. Do you want to grow a full beard and trim away or style your stubble towards the mutton chops Wolverine look?
Both steps take some time to grow hair, and you can leave the grooming behind for a few months.
Mutton chops don't have to be fully and bushy either, and if you prefer a short beard, then you can maintain your beard hair length.
2. Study the Wolverine Beard Style
Once you have a thick base of facial hair, you're ready to shape this character beard style.
3. Shape and Trim
It's easy to create the Jackman's Wolverine beard by trimming away your mustache and a strip of chin hair. However, there's one area that requires a bit more attention to get the "perfect Wolverine shape" like in the movies.
Tools and Supplies
Electric beard trimmer or razor
Trimmer guards in #.5, 1, 2, 3, and 4
Barber shears or scissors
Beard shaper guides (optional)
Beard comb
Boar bristle brush
Beard balm or beard oil for finish
Thin and partially Shave Mustache
Wolverine doesn't like a lot of hair on his upper lip, but his mustache isn't completely removed. Reference the pic below to see where you need the corner mustache hair preserved.
Set your trimmer to a 1 to start, then trim down with a 0.5 and fade to a 0. (See our faded beard guide for more tips)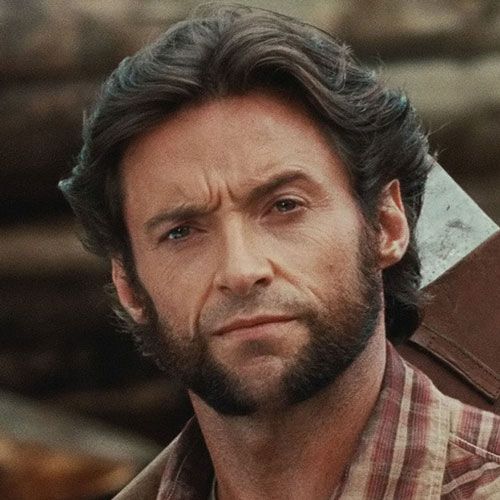 We think fading this to be clean-shaven in the middle or leaving a stubble mustache or no mustache is perfect for this look.
See Our Complete Beard Without Mustache Style Guide
Soul Patch?
Jackman vs Wolverine? Hugh Jackman likes to keep a little patch of hair below his bottom lip (AKA soul patch), but the Wolverine beard has a no soul patch policy.
Clean-Shave the Middle Chin
Take off the guard and shave away a strip of chin hair in the center of your chin. Wolverine beard separates the facial hair at the chin with a strip of clean-shaven skin.
This achieves the longer mutton chops beard while also putting that unique Wolverine spin.
It's a fun experience trimming this beard, so spend some time on it and even fade your beard if you want to add a modern twist.
4. Beard Maintenance
Electric trimmers work best for trimming down bushy patches and maintaining the overall shape
Trim away stray hairs with barber shears
Keep your cheeks and sideburns in check
Trim and shave your neck hair but don't create a strict edge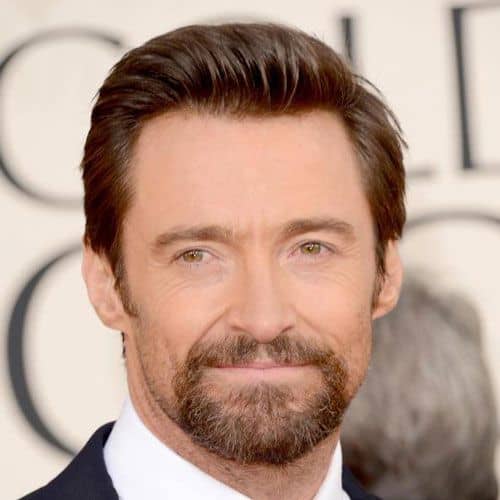 The best part is that you don't have to keep this beard style neat and trim at all – the rough look is better. Wolverine's beard style changes frequently, and Hugh Jackman has even taken inspiration to shape his own beard.
If you want to keep the Wolverine beard for the long-term, we recommend trying out Hugh Jackman's laid-back scruff with thinner hair around his upper lip and chin.