No one likes a clean-shaven superhero. Just look at top celebrity beards like Henry Cavill in Superman: Man of Steel, arguably not anyone's favorite because he's squeaky clean. We like bearded characters in our comics—superheroes with beards like Wolverine's mutton chops or Thor with his Viking beard.
The B&B team wanted to take a peek back through all comic books to see which superheroes with beards had the most iconic looks. From long beards to soul patches, we looked at Marvel Comics, DC Comics, and a few others to find characters with the best beard growth.
Mustaches and beards create iconic looks for superheroes and villains in comic books, and we love their movie counterparts who play these bearded characters so well.
From Marvel superhero beards to characters like John Wick, whose look and fighting style created a comic book craze for the hitman, we take a look at the top beard styles and facial hair of our favorites.
1. Wolverine
Wolverine, AKA Logan, has to be the best superhero with a beard of all time. If you ever want to give yourself a headache, look up "why doesn't Wolverine's beard recover like the rest of him." It's an argument that has split hairs within the bearded superhero fan community for years.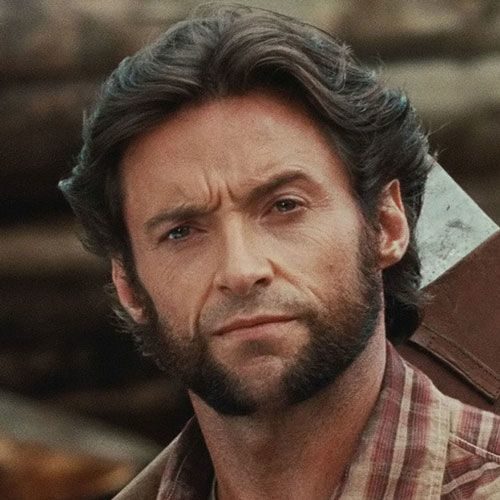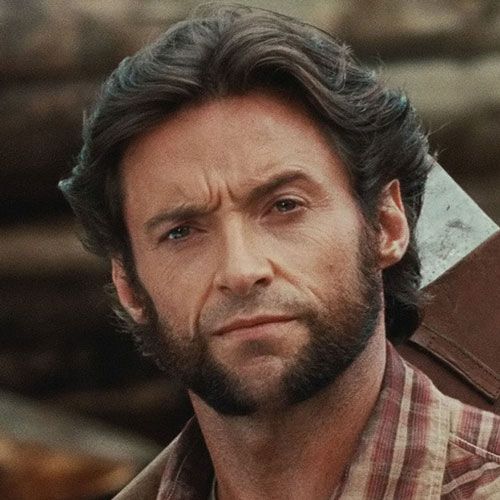 2. Thor
Thor, the God of Thunder, played by Chris Hemsworth, also has an extremely rugged beard style, but that's typical for the gods of Valhalla. Odin's beard was just as thick, if not thicker. Viking beards often feature braids and beard jewelry like beads.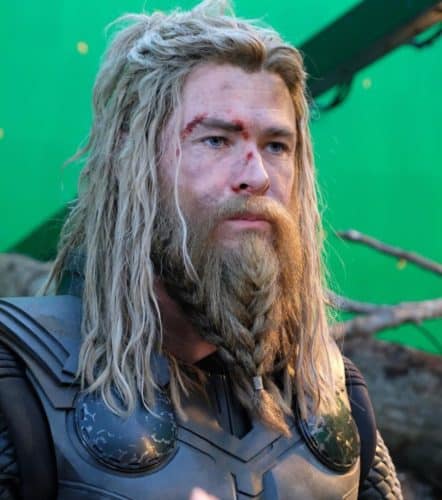 3. Aquaman
When Jason Momoa signed on to play Aquaman, everyone got excited. Who else but this bearded, friendly dude could play the legendary Arthur Curry? He's one of the ultimate superheroes with long hair, let alone his full, long beard style.
4. Green Arrow
Oliver Queen knows just how to play the Green Arrow, who has one of the best mask and beard combos of all time.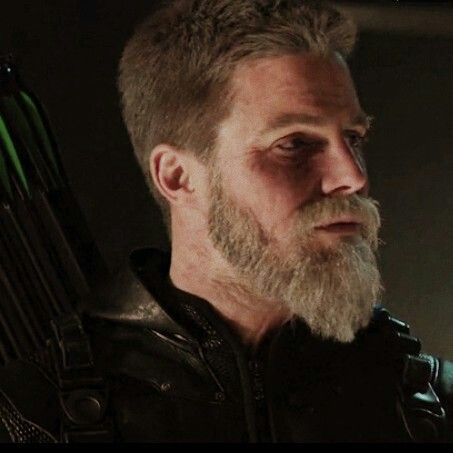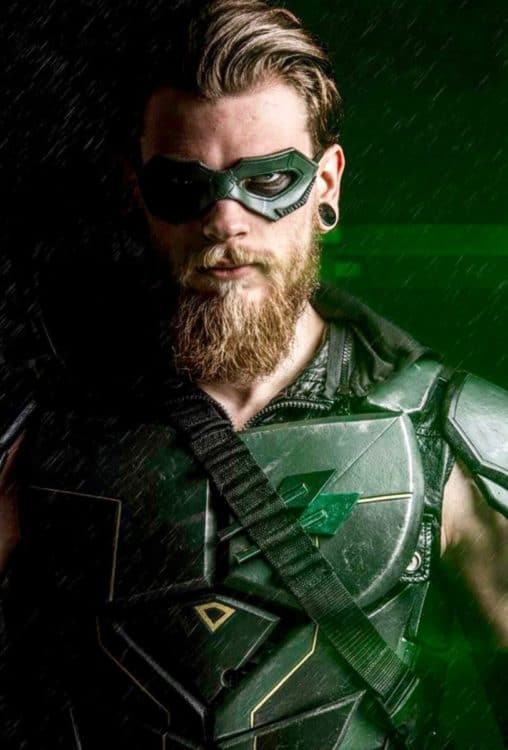 5. Ultimate Nick Fury
The iconic Samuel L. Jackson and Ultimate Nick Fury are the same person, right? We can't stop thinking Jackson just might be the superhero incarnate.
6. John Wick
Everyone knows John Wick is a badass, but so is this hitman's look. Keanu Reeves was already a fave, but this series launched another side to his career. A comic book was later produced based on John Wick, and he'll star in the epic upcoming video game Cyberpunk 2077.
7. Star-Lord
When Guardians of the Galaxy was released, Chris Pratt still hadn't gotten the Hollywood attention he deserved. Fast forward to Infinity War, now Star-Lord is one of the most beloved superheroes with a beard from Marvel, but it's the sideburn style makes this character ironic with his throwback 80's music.
Of course, we'll always remember him as Andy or the brother of the old TV series "Everwood."
8. Doctor Strange
Dr. Strange has one of those amazing extended goatees that's perfectly tailored to Benedict Cumberbatch's chin. The Sorcerer Supreme is also galactically known for his amazingly good looks.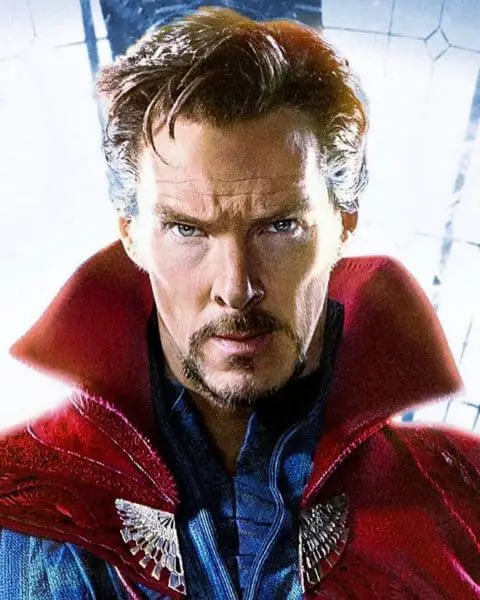 9. Iron Man
Our list would not be complete without the iconic Tony Stark beard. Ironman is always a Halloween costume favorite and tops our list.
The Tony Stark look was the beard that started a trend of Van Dyke beards and anchor beards that continue to this day. Who wouldn't want to have the look of this genius behind Ironman and arguably the Avengers' success as well?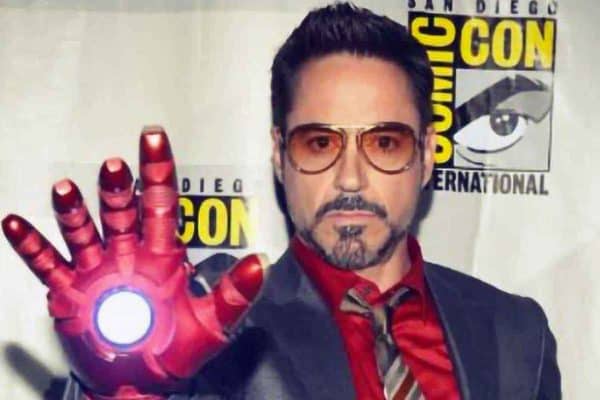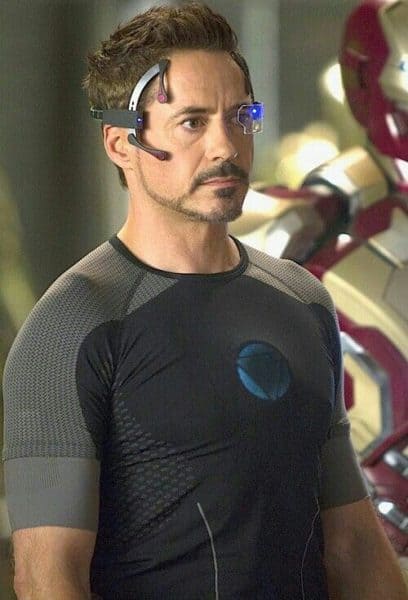 10. Black Panther
When Chadwick Boseman stepped on-screen as the Black Panther, nobody knew he was battling cancer. It seems surreal now to watch him play the badass T'Challa knowing what he was going through and that he's gone. We'll miss this amazing human being and actor!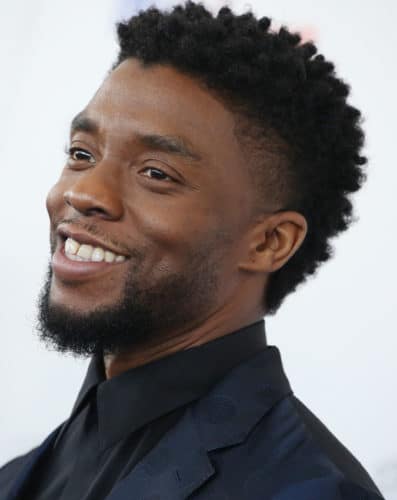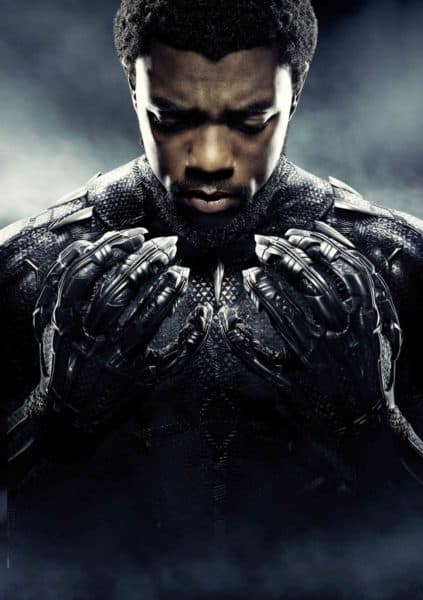 Honorable Mentions for Bearded Characters
The full beard on Commander Riker from "Star Trek: The Next Generation"
Captain America's thick beard in Infinity Wars
Legendary ginger beard of Game of Thrones Tormund Giantsbane (And Jon Snow)
Johnny Depp's goatee as Jack Sparrow in Pirates of the Caribbean
Forrest Gump's yeard beard look
FAQs
Are There Any Superheroes with Beards?
Several superheroes have beards. These include Thor, often portrayed with a beard in the comics and films, Doctor Strange who has a goatee, Green Arrow, with his classic Van Dyke beard, and Aquaman, who has a beard in both comics and movies.
Which Disney characters have beards?
Several Disney characters have beards, including King Triton from "The Little Mermaid", Maurice from "Beauty and the Beast", Zeus from "Hercules", and Geppetto from "Pinocchio". Additionally, many of the Seven Dwarfs from "Snow White" are bearded.
What cartoon character has a beard?
There are numerous cartoon characters with beards. Notably Uncle Iroh from "Avatar: The Last Airbender", Heimlich from "The Simpsons", and Papa Smurf from "Smurfs". Additionally, all of the dwarfs from Disney's "Snow White" have distinctive beards.
Who is the bad guy in Batman with a beard?
The Batman villain, often depicted with a beard, is Ra's al Ghul. As a complex antagonist, Ra's al Ghul has been a recurring enemy of Batman in the comics, animated series, and Christopher Nolan-directed movie "Batman Begins."