A lot of men think that they can't pull off a beard because they have a round face. That simply isn't true.
There are plenty of beard styles that look great on guys with round faces. You just need to find the right style for you.
In this article, we're going to show you the best beard styles for round faces.
Best Beard Styles for Round Faces & Fat Guys
The best beards for round faces aim to add the illusion of a longer and more defined face shape. The style tip and trick is to add length to the chair area.
1. Short Boxed Beard
The short boxed beard is the perfect alternative to the full beard for men with round faces who aren't comfortable with a full beard.
The neatly groomed short boxed beard gives you a more defined face shape and is also good for men with wider face shapes. It's a professional beard style for round face that's easily worn to the office.
2. Balbo Beard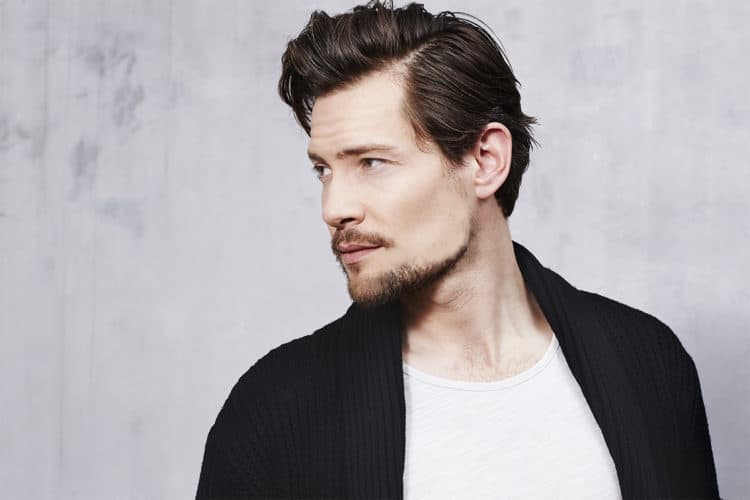 Named after a politician "Italo Balbo", the Balbo is similar to the Hollywoodian beard but better because it doesn't add width. The Balbo beard will give your face an angular look while sharpening facial features to make them appear more distinct.
The style has slim sides with more volume on the chin, while adding continuity along the jaw to the point of connection. This adds length to your face, makes curves less noticeable and gives a more oval shape to your round face.
The style also allows you to grow a beard longer than the typical 1-2 inch length.
3. Anchor Beard
The Anchor Beard (AKA anchor goatee) is a short beard style that's perfect for highlighting the jawline and adding angles to the face without adding lots of facial hair.
This beard also provides a very polished and put-together look, making it a perfect round face short beard style.
Shaped like a boat anchor, it's a snap to keep trim and refined looking without too much effort.
4. Hollywoodian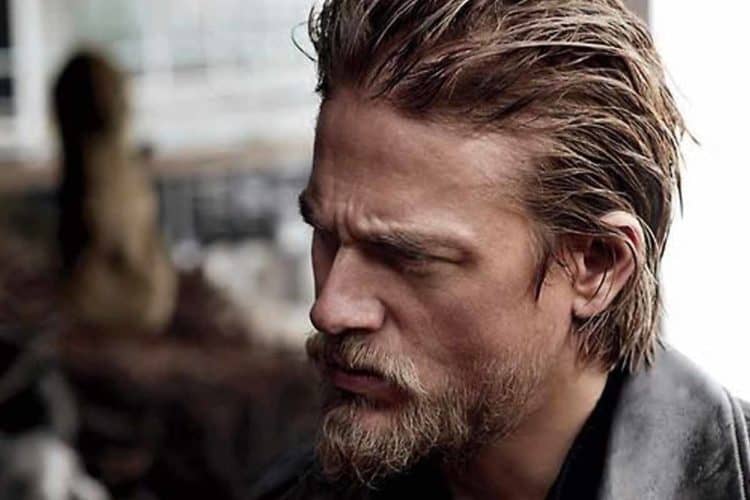 The Hollywoodian beard style, sometimes referred to as the "extended goatee" or "tailback" is one of the most popular choices for round faces.
With the combination of a goatee, mustache and jawline facial hair, the beard style is suitable for round faces as it gives the illusion of a longer and thinner face.
If you have a chubby face and are looking for a beard style that will make you look slimmer and more handsome, then the Hollywoodian is definitely worth considering.
5. Ducktail Beard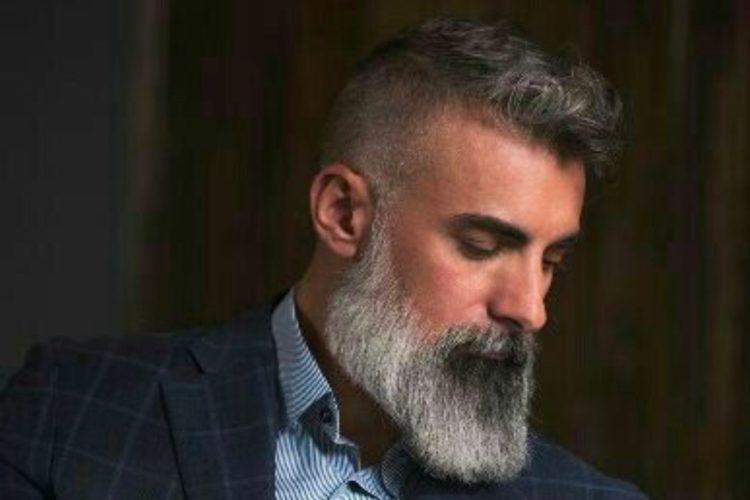 The ducktail beard style is a brilliant choice for those with round heads and fat guys, as it balances the roundness with its short sides, long chin and defined jawline. This is a go-to style choice!
This beard style features a prominent chin beard that's trimmed to a point and shorter than the sides and mustache. Ducktail beards vary in length, width and pointiness, allowing a unique style for everyone.
6. Full Beard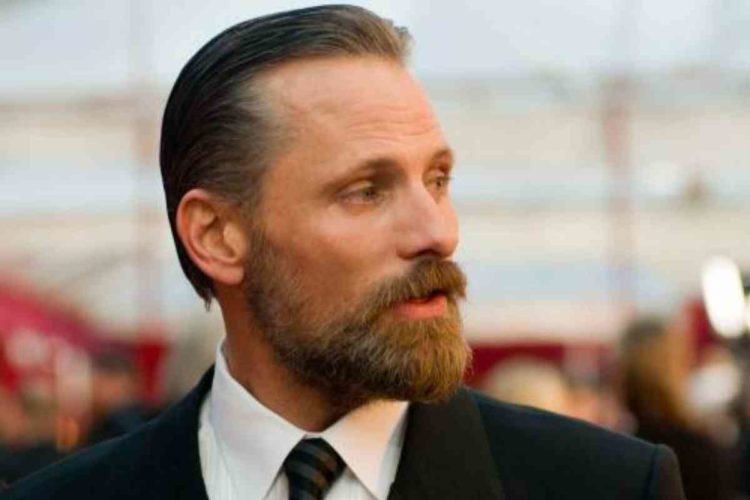 A full beard is a popular round face beard style because of its versatility. A precision trimmed full beard looks amazing on a weak chin and round face.
This type of beard can make your face appear more proportional because the extra hair volume can be manipulated to straighten out the curved portions of the face.
The full style beard is straightforward, conventional, and is always a popular option for its enhanced masculinity.
7. Garibaldi Beard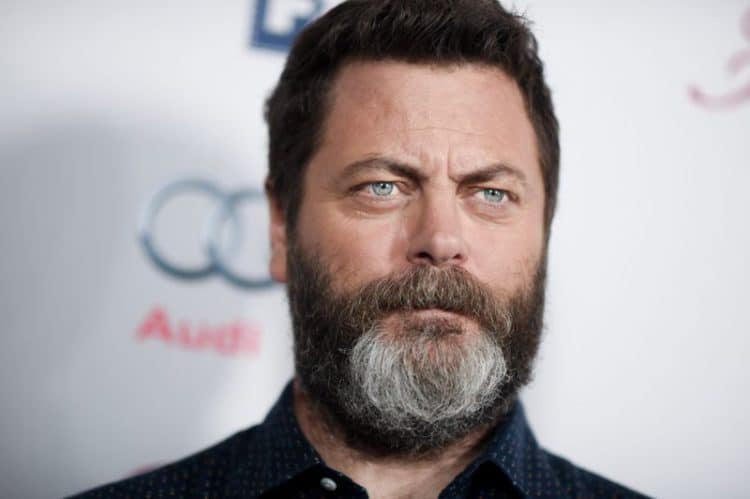 The Garibaldi is a beard style that's an exceptional look for round faces and fat guys. It's a long, full beard with rounded edges that extends well below the chin, stretching a round face into an oval shape.
The mustache is connected to the rest of the beard and is often styled in a handlebar shape. This beard style is a great option because it helps to add length and definition to an otherwise chubby looking face.
8. Verdi Beard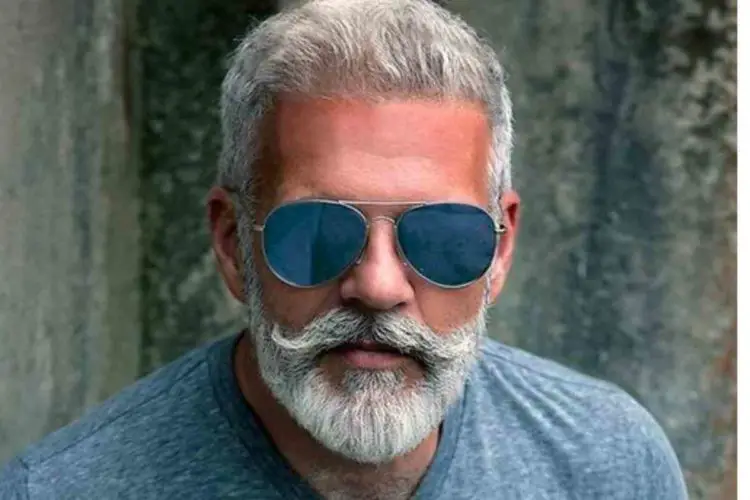 The Verdi beard is another great option for round faces. This beard style is similar to the Garibaldi, but it features a thinner mustache that does not extend down the sides of the mouth.
The beard is also trimmed shorter and neater around the chin, making it appear more compact. This style works well for those who have a round head because it elongates the face shape and helps soften the facial curves.
9. Van Dyke
The Van Dyke beard is an elegant style that suits round faces the best by adding structure to your jawline, according to pro barbers. The style includes a V shape and provides a slimmer face for a more masculine touch, which is ideal for those with rounder, chubbier faces.
The style diverts attention to the chin area, giving your face a lengthier look – something that can be beneficial for those with rounder visages.
10. Chin Strap Beard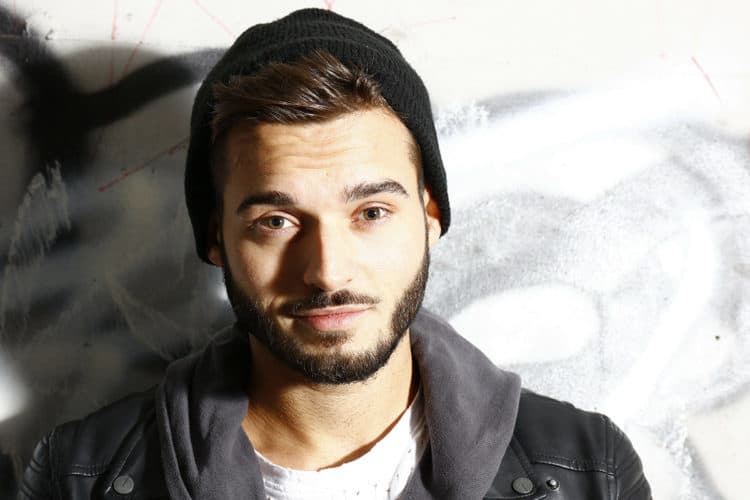 The chin strap beard style is a popular choice for guys with round faces because it tends to slim down the facial features. Additionally, it is easy to maintain and has a sharp jawline.
However, if your face is really chubby, this style won't add enough dimension as the style is typically kept along the chin.
11. Goatee
If you have a round face, then you might want to consider growing a classic goatee. This beard style can help to make your face look more proportional and defined.
It's an easy style to grow and maintain. However, unless you grow your chin hair out on either side of the jaw, it won't have a drastic thinning effect like the rest of the beard styles here.
12. Bandholz Beard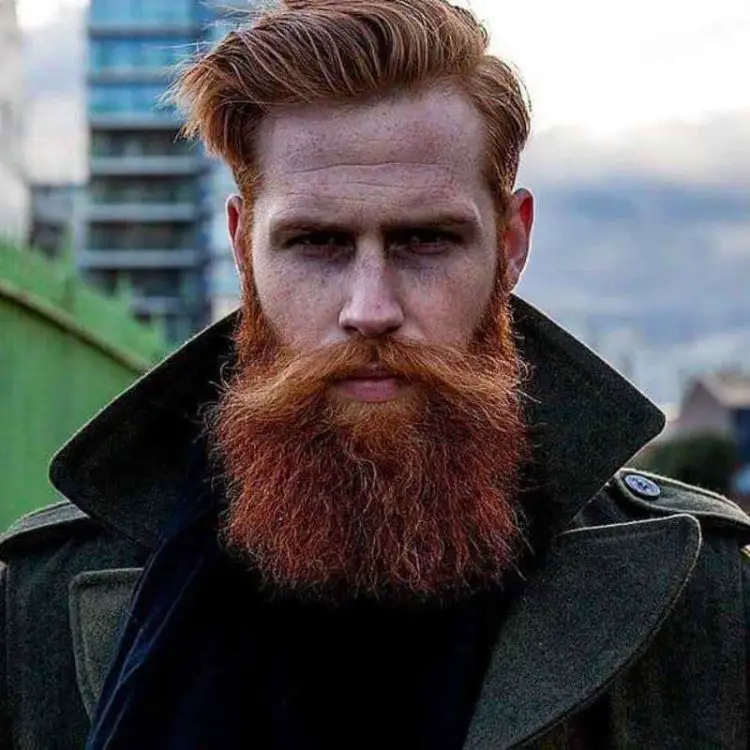 The Bandholz is another great option for round faces. This beard style features a thick, full beard that is allowed to grow out long and wild. The mustache is also allowed to grow out long, but it's not typically connected to the beard.
The style will take patience to grow and will require extra work to keep groomed but a beast of a style. This style works well because the shear volume of beard may be used to add hard edges to the facial curves.
13. Faded Beard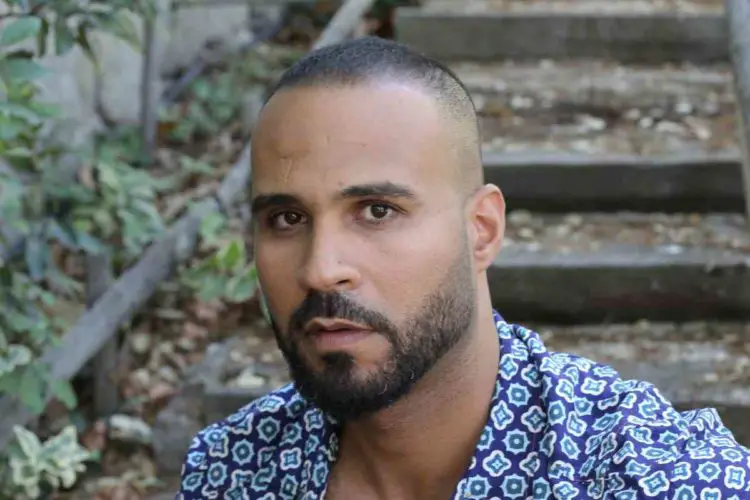 Faded beards are trendy and a great choice for round faces. They help to create depth and angles on your face, making it look more angular.
Though it can be done at home, the precision trimming by a barber would be well worth the extra trip. A fade can be a trendy and welcome addition to many beard styles for extra flair.
14. Stubble Beard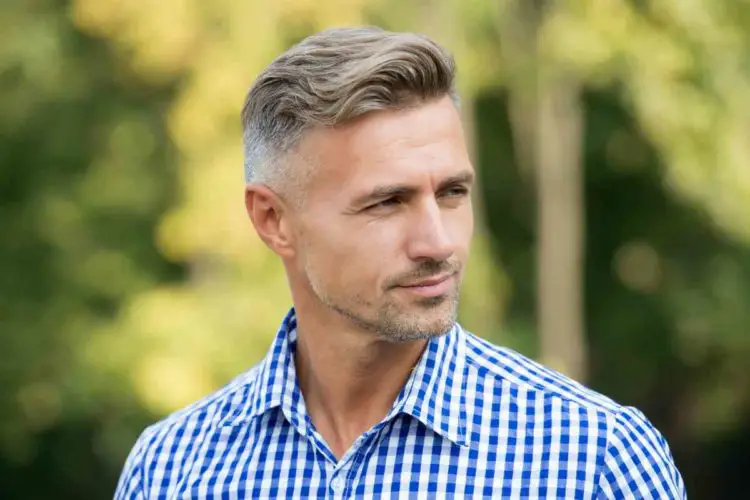 The stubble beard is a stylish beard that's gained tons of popularity. It will instantly add character to your look and make you appear more rugged and masculine.
If you have a darker color beard, it will give the impression of a slimmer face without adding any extra width.
Stubble can be grown in just a few days and is the easiest beard style and maintain while only needing an electric razor with a #1 guard.
15. Beardstache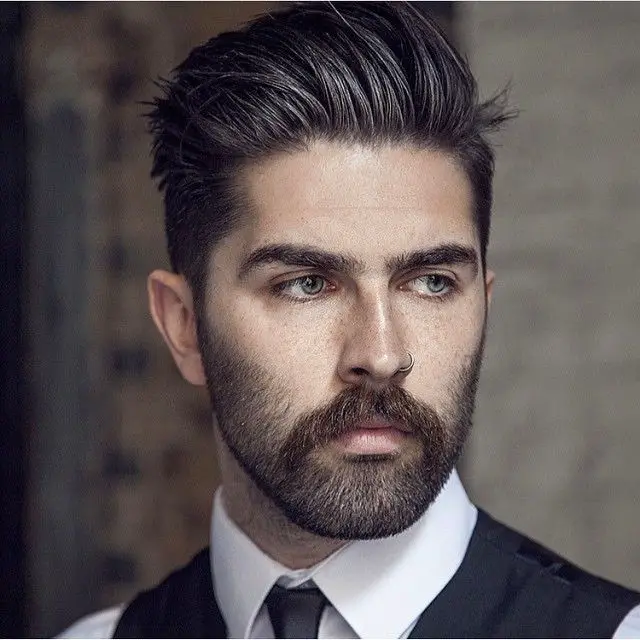 A beardstache is a style of facial hair where the moustache is more significant in weight than the beard.
This look can be achieved by trimming the beard down to a very short length or even shaving it completely, while allowing the moustache to grow out long and thick.
Beardstaches are a popular choice among men with round face shapes, as they help to offset the fuller cheeks and make the face appear more oval-shaped.
What is a Round Face Shape?
A round face shape is defined by a wide hairline, full cheeks, and a rounded chin. Certain beard styles with short sides and volume along the chin can help minimize the roundness of facial features, giving the illusion of a longer face.
How do you know if you have a round face?
If you have a round face shape, your forehead, sides of the face, and chin will be short and lacking sharp angles. To correct this, you can try growing out your facial hair to add some extra definition to your face.
How to Choose the Right Round Face Shape Beard for Men?
Step 1: Determine your head shape
To determine your face shape, you need to look in the mirror or use a measuring tape. If the widest part of your face is your cheekbones, have a rounded chin and wide hairline, then you have a round face shape.
Step 2: Find a style that complements your face shape
First, we need to increase the face length. This can be done by choosing a beard style that's angular and frames the face well with volume along the chin and less on the sides.
Step 3: Choose a style that creates good angles
If you have a round face, it's important to choose a beard style that will flatter your features and fit into your daily work and activity routines.
Keep your beard groomed and cared for to look its best. There are three steps to good beard care: cleanliness, conditioning, and styling. Experiment with different styles until you find one that looks best on you.
Step 5: Grow your beard length
There are many different beard styles that are suitable for round-faced men, depending on their preferences. So now it's time to grow out your chosen style.
Growing a beard can boost your confidence and improve your facial appearance. Be sure to follow a proper beard care regimen to get the most out of your beard. Keep a clean face and beard to avoid skin irritation and bad Beard oil smells – more on that below.
Grooming Tips for Round Face Beard Styles
1. Keep your facial hair trimmed
It's important to keep your facial hair trimmed if you have a bigger face. This will help to make your face look slimmer and avoid irritation or itching along the way.
2. Mind the sideburns
To style sideburns for a round face, it's important to keep them trimmed short. This will help create the illusion of a narrower face. Muttonchops are never a good look, no matter what the situation, and will make your face look wider.
3. Elongate Face Length with Chin Hair
If you have a rounded face, there are a few easy ways to elongate your chin. One way is to grow a chin strap or goatee. This will help to give the illusion of a longer chin.
Another way is to keep your beard or goatee well trimmed and neat. This will also help to create the illusion of a longer chin.
4. Keep your neckline clean
To keep your neckline clean, make sure any hair below your Adam's apple is away from your neckline. This will give you a more polished look. To make sure your face looks vertically proportional by avoiding a neckbeard and hide any double chin.
5. Get a Good Haircut
If you have a round face, having the right haircut is important to finish off your look. Check out Fat Guy Haircuts for the best inspiration.
FAQ
What is a Good Round Face Beard Style?
There are many different beard styles that look good on men with round faces. Some of the most popular styles include the chin strap, goatee, and soul patch. These styles help to add definition and make the face appear more angular.
Should you grow a beard on a round face?
Yes, growing a beard on a round face can help add definition and make your face appear more angular. To achieve this look, aim for a style that is fuller on the bottom and shorter on the sides.
A beard can help make a round face look thinner by drawing attention to the chin and away from the cheeks. Some good beard styles for round faces include a chin strap, goatee, or Van Dyke.
Will a beard hide a double chin?
A beard can hide a double chin if it's long and full enough. For example, if a man has a pronounced double chin, a beard may not be able to cover it adequately unless you grow it long. A beard must be properly shaped and structured in order to conceal the double chin and without adding extra visual weight.
What beard styles rounded face guys should avoid?
Some facial hair styles to avoid are the bushy beard will only make the face look rounder and softer, mutton chops will only make the cheeks look wider and rounder. Also, mustaches will make the face wider and won't add enough visual distraction to your face shape. While short beards are bad for round faces because they emphasize the lack of length to the face and make it seem smaller. Finally, curved lines and "C" shaped beards can make your face seem wider, which makes your face look too short.
Conclusion
There you have it, the best beard styles for round faces. Whether you're looking for a short and tidy style or something a little longer and wilder, there's sure to be a style that suits you. So get growing and find the perfect style for you!