If you're looking for some funny, crazy, and weird beard styles, look no further! With our collection of beards, you'll be able to go wild with your facial hair and have everyone in the room laughing.
We all know the classic goatee and beard styles, but we've got all the funny beard styles you need to get creative. So go ahead and embrace your inner wolf – now it's time to go on a beard style hunt!
Weird Beard Styles
Beards are a fashion statement that can go with any ensemble. But who like regular? Why not go with the weirdest, funniest, and craziest beard styles you can think of?
From outrageous mustaches to wild sideburns to freestyle beards, these beard looks will have you looking like a totally different person. If you're feeling creative, go for something totally bizarre. Who knows, you might just end up being the coolest dad on the block!
Fu Manchu
If you are looking for a funky and different moustache style, try Fu Manchu. This style is characterized by its long hair on the chin and upper lip, which can be styled in many different ways.
It's not for every face shape and you'll need a strong jawline to pull it off. It's also unique because it requires very little maintenance – just wash it with soap and water once or twice a week!
Rainbow Beard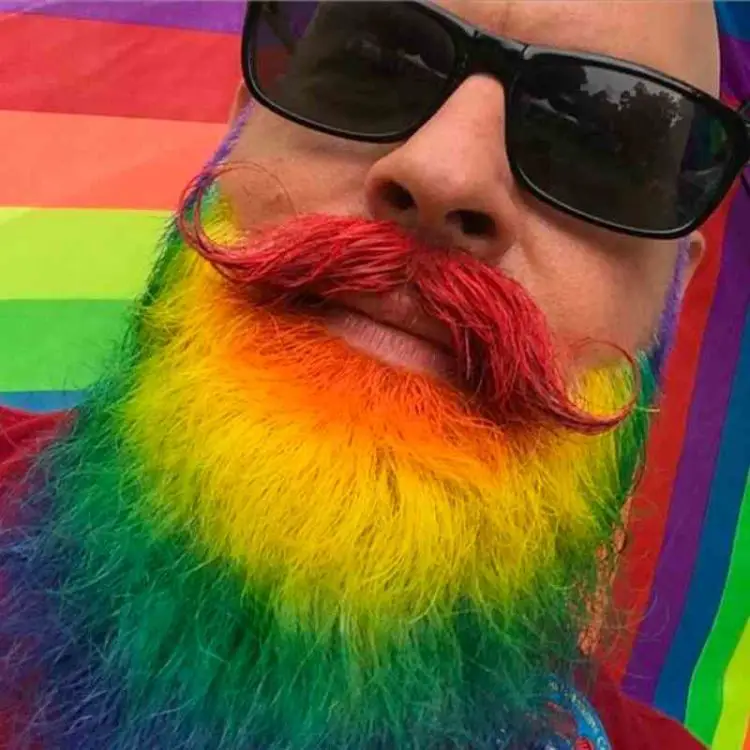 If you're looking for a daring new look, check out a rainbow or unicorn beard. This hair style is perfect if you're up for something different and want to stand out weirdly.
With its trademark long hair that's dyed in various colors, this beard style will turn heads wherever you go!
Glitter Beard
Glitter beards – also known as glitter facial hair, disco facial hair, or poodle beard – are all about adding some fun and personality to your look.
They come in all shapes and sizes, from the simple mustache to full-blown mutton chops with gems adorning every inch of them. And they aren't just for men any more; women can get in on the glittery action too!
There's something special about wearing a beard that sparkles like magic. It transforms an ordinary face into something extraordinary, almost out of this world. So if you're looking for a new way to express yourself, go ahead and try out a glitter beard – you won't regret it, or maybe you will!
The Interstellar Beard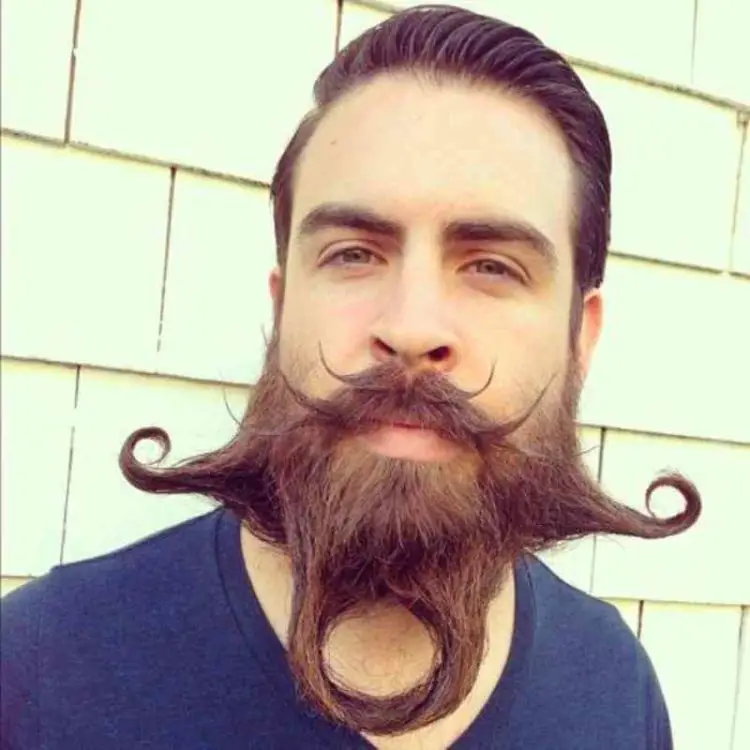 The Interstellar Beard is something out of this world. It comprises several small, soft, spiky hairs that growing weird shapes and edges. It looks and feels creative but it may scare children.
Claw Beard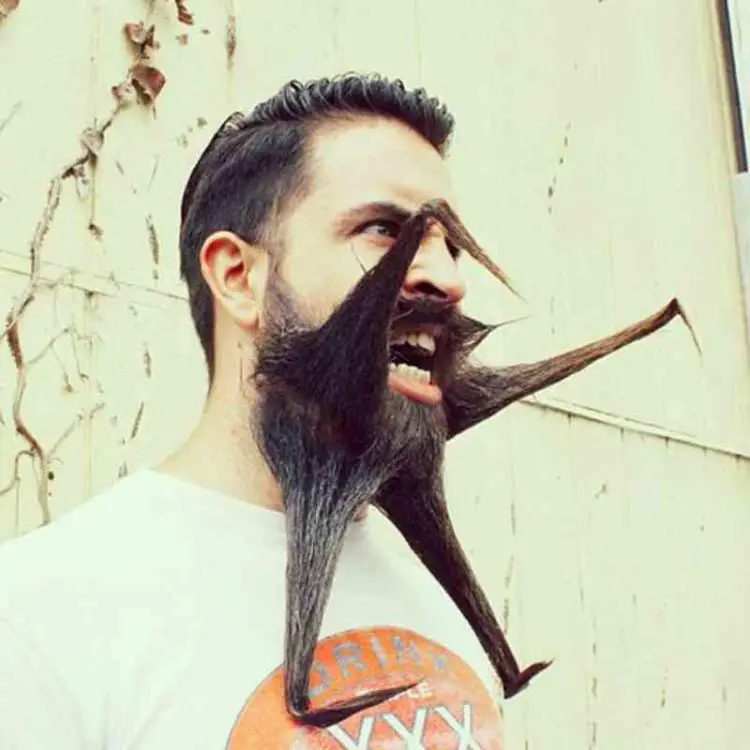 Do you have a beard that's just the right length and style? If so, it might be worth taking note of beards with long sharp claws – perfect for instilling fear into your enemies!
These fierce facial hair styles not only look great, but they also serve as an excellent deterrent against attack – ok we'll not really.
Funny Beard Styles
Beards are trending, and for good reason! They add personality, style, and uniqueness to any man.
However, not all beards are the same. In fact, there's a wide variety of the funniest beard styles out there that will make your day. From the classic goatee to the crazy mustache, we've gathered some funny beards for your amusement. So go ahead and explore – you never know, you might just find a quirky beard that's perfect for you!
Octopus Beard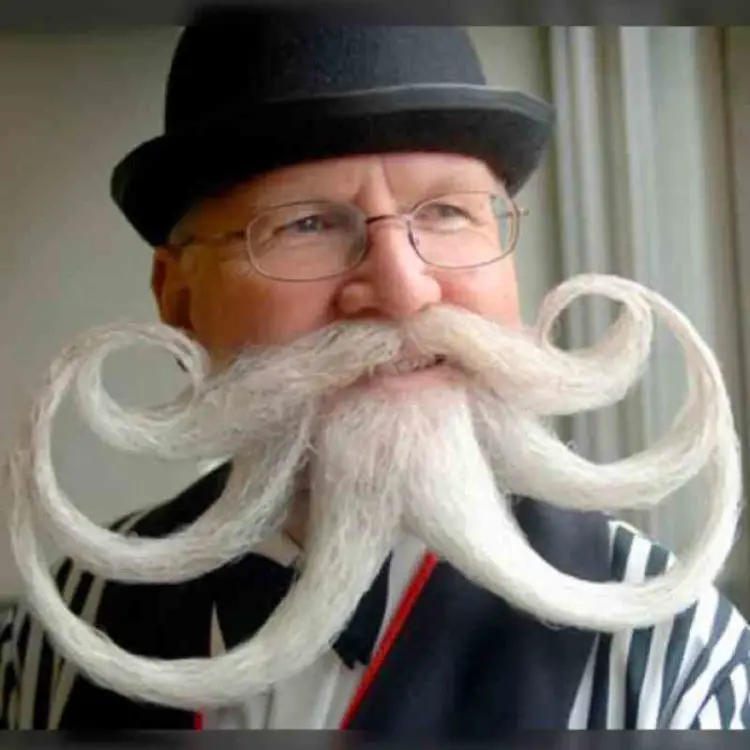 If you're looking for a unique beard look, that's sure to make people laugh – try out the Octopus Beard. This beard style is made up of eight tentacles that hang down from the beard. It's a relatively new trend, and it looks hysterical!
Question Mark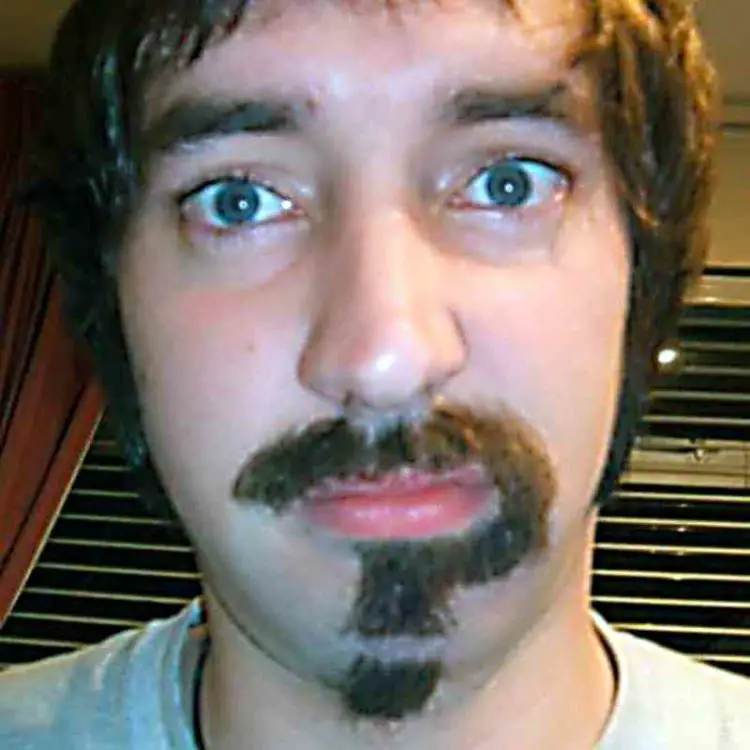 Looking for a questionable beard look? Then you should definitely check out the Question Mark beard!
This unique style of facial hair is perfect for those who want to get people shaking their heads.
Monkey Tail Beard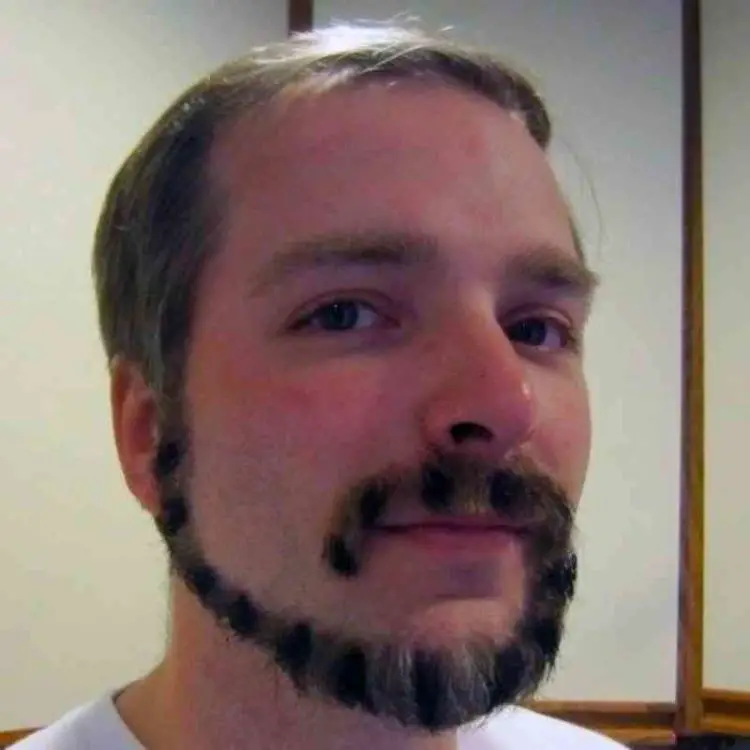 There's a new trend in beards – the monkey tail beard style. This style is characterised by a long, thick beard that curves upwards and looks like it has a monkey's tail attached to it.
It's perfect for men who want to add some character and humor to their look. Even though the monkey tail styling of this beard is silly – you can wear it with either short or long hairstyles, even if you do look ridiculous!
Pac Man Lover
Looking for a beard style that's a throwback to an 80s classic video game? Look no further than the Pac Man lover beard!
This mustache and goatee combination is perfect for any man who loves America's favorite video game – Pac Man. The mustache gives the facial hair an arcade-inspired look, while the goatee completes the look by giving it a slightly messy appearance.
Whether you're out on a date or just want to dress up for work, this beard style is sure to impress!
Double Mustache Beard
The double mustache beard is the perfect style for those who love to have fun with their look. It's a quirky and fun beard that looks great on – well… nobody. But it's crazy funny to all onlookers.
Crazy Beard Styles
Look out under attack from crazy beards or maybe it's just crazy people! Either way, we have some downright goofy beards, sure to make you wonder how men have so much time on their hands.
Flower Beard
If you're wacky or maybe have a green thumb, then the flower beard is perfect for you! The design is created by growing a variety of flowers in your beard hair.
So why would someone do this to their face? Beats me, but it's pure crazy.
Cat Tail Beard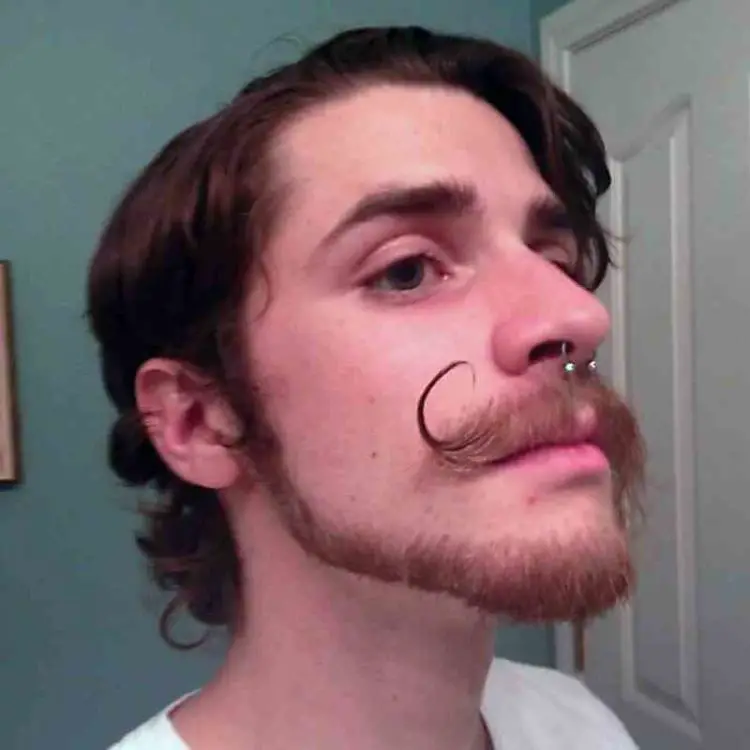 The cat tail beard is just goofy! It resembles other tail style beards with a clever distinction on the upper lip.
Beard Ornaments
Just in time for Christmas, Beard ornaments (Baubles Beard) are a great way to add some personality to your beard and show it off in style.
Whether you're into funny hats, silly mustaches, or clever decorations, there's a crazy style for everyone out there!
Batman Goatee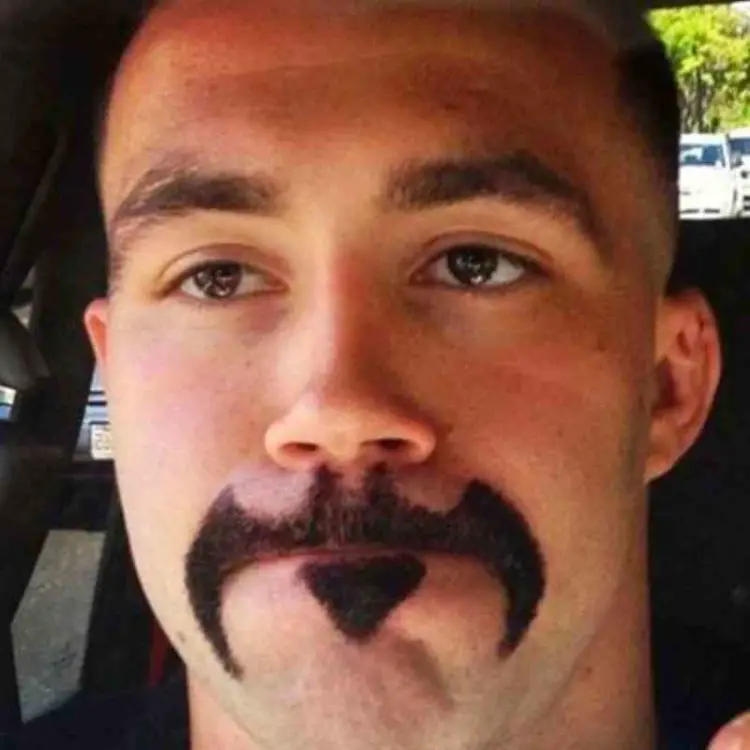 It won't help you fight crime, but if you're looking for a unique and outrageous winged beard, the Batman goatee beard is definitely worth checking out.
This mustache-and-beard combo can make anyone look like the caped crusader – or just plain cool! Plus, it's very easy to maintain – all you need is some facial hair oil and occasional trimming.
Superman Goatee
If you're looking for a crazy beard, that's out of the ordinary, then the Superman goatee beard is yours. This unique facial hair style features the look of the Clark Kent's iconic 'S' shield – on your face.
The mustache and goatee add an extra layer of realism to this creative and eye-catching beard style.
Spiral Beard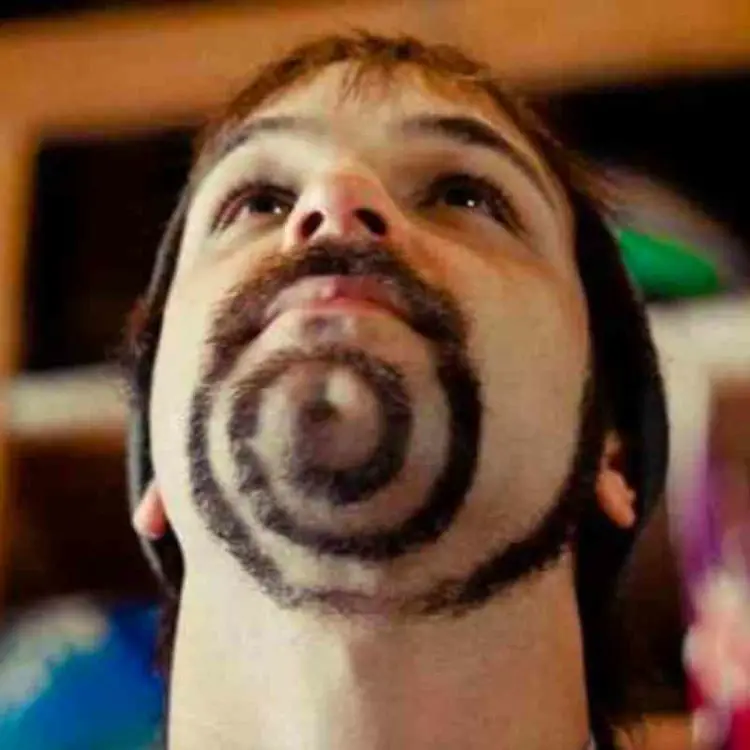 I know you're thinking why! Well, no one will ever know, but the end result is an intricate design that screams "crazy beardo!"
Wolverine Beard
If you love the look of a wild beard, then the Wolverine beard is a perfect short beard.
One of my favorite beard styles, it features unique beard hair that curves and swirls around your face.
The mustache-less look completes this edgy style, giving it an extra bit of flair.
So, whether you go full on Logan beard or the stock wolverine, there's no wrong way to go about having a wild beard!
Unique Beard Styles
Handlebar Mustache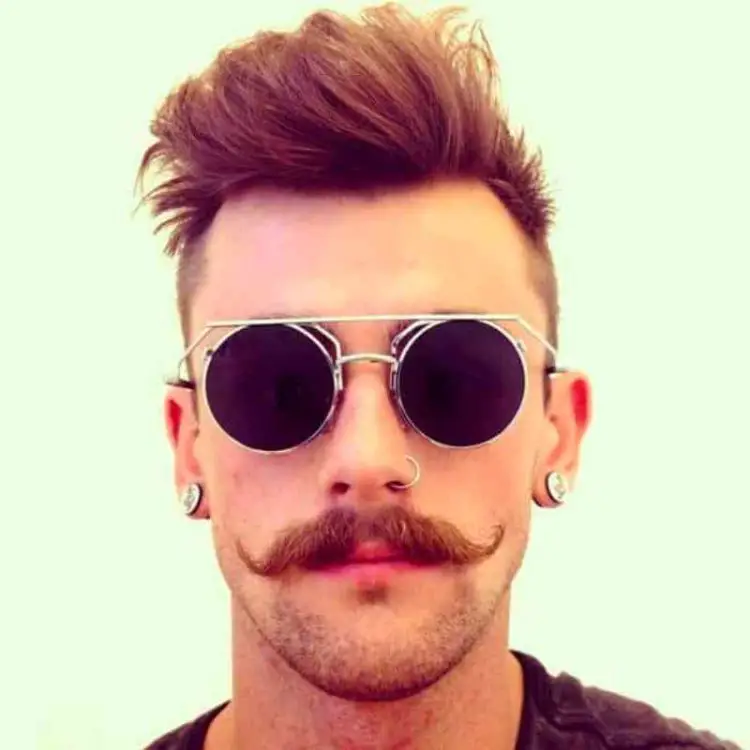 The handlebar mustache is one of those mustache styles that screams old world class.
Horseshoe Mustache
The horseshoe mustache is classic and looks like you've grown an upside-down horseshoe on your face. The world famous Hulk Hogan Mustache is a bleached horseshoe.
Patchy Beard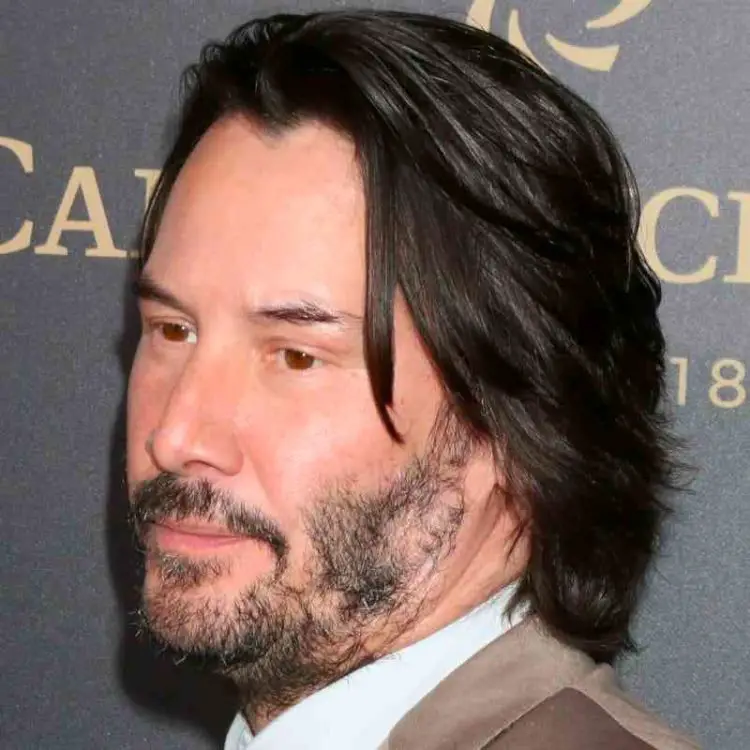 The patchy beard is perfect for those who have trouble growing a thick beard. However, if you don't like the bare patches, then go with a short beard style like the stubble beard.
Walrus Mustache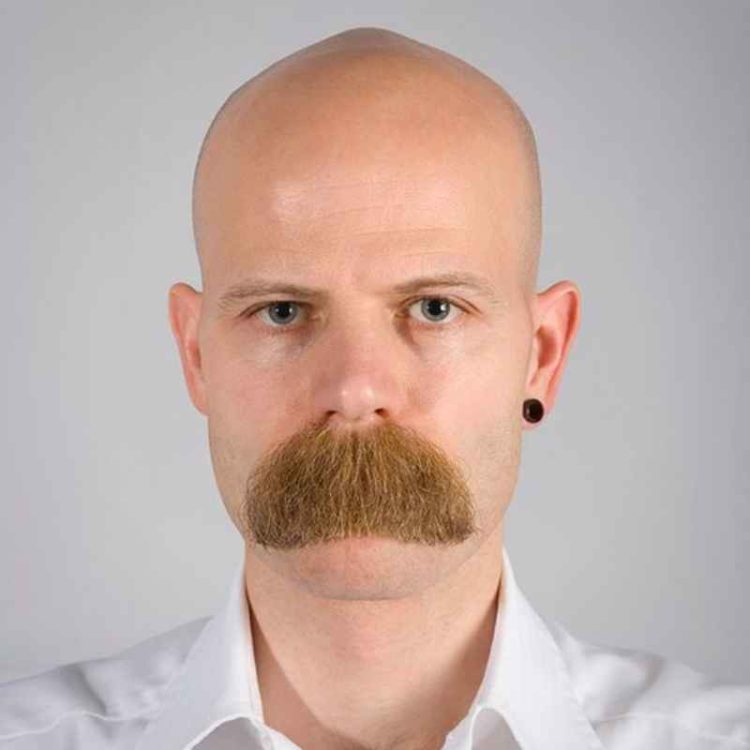 The walrus mustache is an adorable mustache style that's perfect any time of the year. It features a long, bushy mustache that flows down your face just like you'd see on a walrus.
How to Get a Funny Beard Style
Some of the beard designs featured here are very intricate and may require help from an expert barber. However, if you're willing to try a particular style at home, have at it – though you'll need some direction and tools.
Growing the Beard Out
If you're starting out with just stubble, you may need to add 1 inch to several inches or even growing to a full beard depending on each style.
Basically, you need enough hair to create the design. For example, with the octopus beard you'll need a long beard to form the tentacles.
Beard Products and Tools
In order to get the style shaped in the first place, you'll need a quality beard trimmer to clean-up the moustache, cheek line, jawline and down to the bottom of the beard.
Then for the complex facial hairstyles, a detail trimmer will help with the finer adjustments and trimming the smallest whiskers.
Then when to complete your look and hold it in place to perfection, you'll use beard oil and finish with beard wax.
Beard Comb
Beard Oil
Beard Wax
Beard Trimmer
Detail Trimmer
Conclusion
Beards have been around for centuries and are now considered an essential part of manliness. However, not everyone has the same beard style, which is why we've compiled a list of the weirdest, funniest and craziest beards you'll ever see.
From the mustaches to the goatees, this list has it all! So go ahead and indulge in some beard fun today, then share your pics Instagram and the rest of social media!