One beard that draws attention is the square beard. With its precise angles and wide shape, many men are asking how to square their beard style at home.
The Square beard is a medium-sized style with a definitive perpendicular edge at each corner of the jaw and sideburns. Shaping the square beard starts by squaring a sharp line from the ear down the jawline and finishing at the chin.
Trimming a square beard is a step-by-step process, as all angles should be symmetrical for a professional look.
5 Trendy Square Beard Styles
This style works perfectly for a professional beard or special occasion trim when you want to look your best.
A new facial hairstyle can really change your look, according to GQ. Whether you want a thicker angular beard or a very tightly trimmed square beard, I've researched some of the most popular looks for this style, including ways to fade your beard and sideburns.
1. Traditional Square Beard
The square beard is a pretty traditional look by itself. The perpendicular angle at the jawline really defines the whole cut.
A beard shaper or beard guide tool can help you create those perfect square edges along the jawline.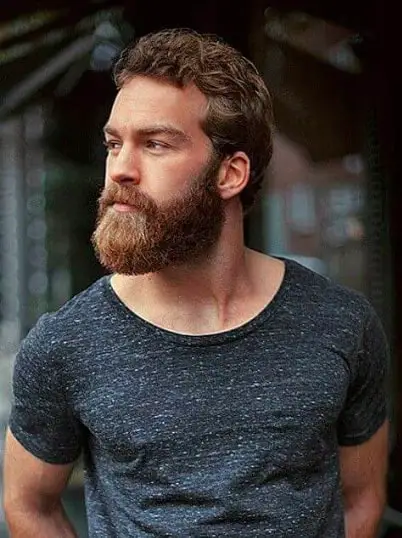 2. Square Yeard Beard
A square beard is typically about 4 inches in length, so going beyond that creates a long, yeard beard look. Brushing and oiling this length of beard hair is essential to keeping your beard healthy.
Try one of the best beard balms or DIY beard oils to keep this beard looking fresh.
These beards can elongate a heart-shaped face if you give it time to grow.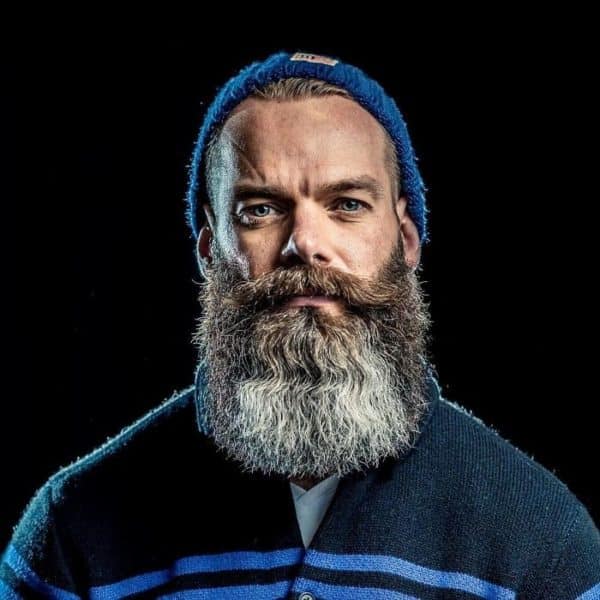 3. Square Faded Beard
Faded square beards go perfectly with the shaved head look. The precise clean edges on this beard require a beard trimmer with comb guards and liner attachments.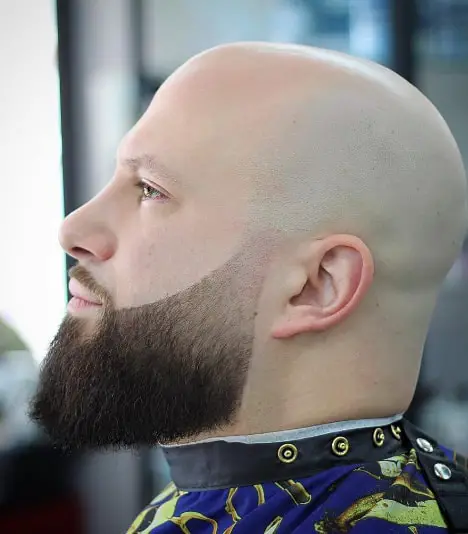 4. Extended Square Beard
Growing a beard takes time, so you'll need to wait until your hair grows into a thick, full beard.
For oval face shapes, you can create a more prominent chin and jawline with this look.
These beards are also defined by the neckline. With shorter square styles, facial hair is trimmed closer to the angle of the jaw. However, an extended square beard can lower the jawline or disappear it completely with thick facial hair, like the example below.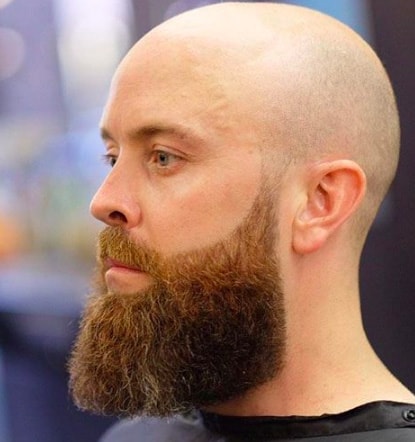 5. Square Goatee or Short Beard
When your goatee is perfectly lined and symmetrical, you'll also achieve a square shape that can look exceptionally stylish for special occasions.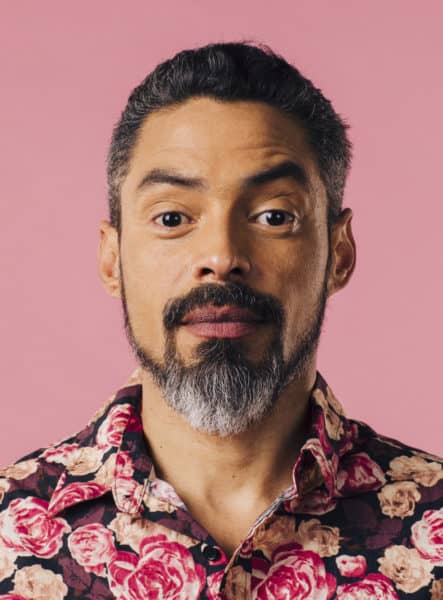 How Trim and Shape a Square Beard
To create this beard style, you'll need a decent pair of beard trimmers, as well as a top-quality shaving cream or soap. A beard shaper or beard template guide can also help you with trimming the symmetrical angles perfectly.
1. Define the Length
The right length for your beard depends on where you'd like to create your neckline. In most cases, it's about an inch above your Adam's Apple.
It's best to follow the natural shape of your face and keep it to a length that you're comfortable with. Square beards look best when they square off at the corners of your jaw.
For your mustache, the length is up to you. Use a pair of mustache trimming scissors to carefully trim and tidy up your upper lip sweater.
When you know what length you want, start off with a higher comb guard and trim down your beard slowly until you have the perfect all-over length. Now you can square off and line up your angles.
2. Brush Out Your Beard
If you are trimming after growing a fuller board or you want to go shorter with your new style, it's best to use a boar bristle brush to brush out the length of your beard hair.
You can easily shape your beard hair once you see the accurate length, which is typically best after combing or brushing out the thickness of a fuller beard. This is especially true if you have a curly or wavy beard.
3. Shape the Square Angles
The defining points of the square beard are at the corners of the jaw, chin, sideburns, and upper lip. Square beards are very angular with sharp edges at the jawline that come to a point or even a ducktail under the chin.
Take a look at this video to get a closer look at these angles:
You can use beard trimmers, but scissors are probably the best to slowly shape out the corners of your square beard.
4. Trim your Sideburns
The sideburns attach to the beard, creating a fuller look and widening the jawline. Sideburns may be thicker from bottom to top, then fade to your temples and hairline.
Here's a look at the profile of a square beard and what the sideburns look like: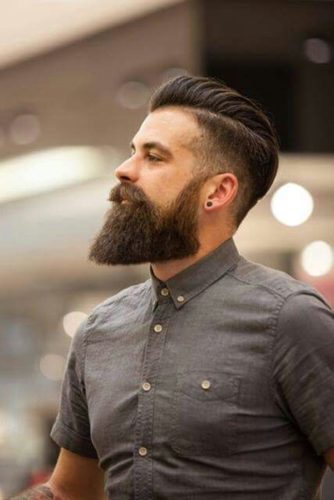 I offer some tips on fading your beard if you want to try a different technique for the top of your sideburns and hairline at your temples.
5. Shave Your Neckline
Most square-shaped beards have a clean neckline. A square beard can be shaped just above the Adam's Apple or lower if you want to extend your jaw. This is best if you have a fuller, long beard.
Remember to keep your hair thick underneath your chin and wider towards the edge of your jawline so that it lines up with your sideburns.
You can use detailer attachments with your beard trimmer to shave away neckbeard stubble. This further defines the square shape.
6. Finish Your Square Trim
Once you've shaved your neckline, square up with the mirror and check out the angles of your beard. Does it look symmetrical? If not, use a pair of beard scissors to carefully shape up the left and right sides of your beard.
Beard Cheat for a Faster Square Beard
Shaping a square beard doesn't always come naturally. If you want a truly specific shape with lined edges and a professional fade, then a barber is the best way to start off this new look.
Just show your barber one of the pictures above and discuss your neckline to ensure the best fit.
After that, you can simply maintain the shape and trim at home with a beard trimmer and sharp pair of barber shears.