When you're trying to grow a healthy beard and care for your skin, trying new products can be scary. How do you know which one will cause a reaction? In some cases, it's best to make your own from DIY beard oil recipes so you know the exact ingredients, which lead to awesome results such as thicker beard growth.
Beard oil recipes include carrier oils, essential oils, and even special ingredients like shea butter and aloe vera. Depending on what you want to improve in your beard, you may choose other ingredients to customize your homemade beard oil recipe.
Get to Know Homemade Beard Oil Recipes
Beard oil has so many amazing benefits for your beard. By making your own, you get to choose the type of ingredients that will best benefit your skin and hair. For example, adding ingredients like saw palmetto oil into your DIY beard oil may lead to thicker hair growth.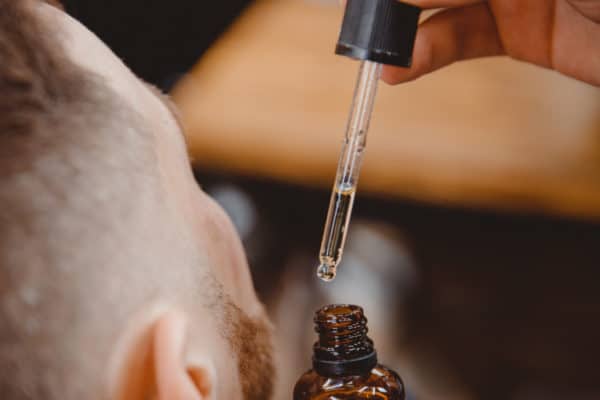 Before Mixing Your First Beard Oil
A custom beard oil recipe creates the best benefits for your skin and hair, as well as scent. You'll be able to pick from any carrier oils and essential oils.
Just scroll down if you feel overwhelmed by the options, we provide a guide to what each of these oils can do for your skin and hair.
Those who create beard oils for themselves typically include different essential oils for their aromatic properties. Cedarwood and sandalwood are two popular scents for men, but unscented is always an option, too. More in the guide below.
How to Make Beard Oil
First, let's go through what you'll need to mix up your DIY beard oil, followed by our own Bald and Beard oil recipe to tackle dry skin, poor hair growth, and coarse beard hair. (Skip to beard oil recipes)
Let's get mixing the oils and create your own DIY beard oil. Remember this guide works for all carrier oils and essential oils, so feel free to mix your own. We'll share some information on best oils for your skin type below:
1. Gather Supplies
Making your beard oil requires a few tools, especially if you want to preserve the life of your carrier oil and beard oils. Here's what we suggest:
1 oz applicator bottle or dropper bottle (dark amber glass bottles preferred)
Measuring cup, shot glass, or tablespoon
Small funnel
Carrier oils
Essential oils
Always try to work around a clean, sterilized surface, particularly if you have pets. Trust me, you don't want to apply fluffy's dander or loose hair with essential oils to your skin.
2. Start with Carrier Oils
Carrier oils are made from plants and help essential oils absorb into your skin. Since essential oils are so potent, their natural concentration may cause irritation if applied without a carrier oil.
Most carrier oils have a light scent or no scent at all, and they won't interfere with the healing properties of your essential oil selections. 
Things to consider when picking a carrier oil:
What to Buy
Only pick organic, cold-pressed carrier oils from trusted manufacturers for the best skin and hair results. Choose products sold in dark amber bottles (UV rays break down nutrients in oils).
Shelf Life
Choose carrier oils with longer shelf lives if you want to use your beard oil longer than a few months. We'll go over which carrier oils have the longest shelf life.
Scents
Some carrier oils like coconut oil have a distinct and pleasant odor. Be sure to mix oils you'll enjoy smelling on your beard.
Skin Type
A few carrier oils are too oily for your skin and won't absorb properly. Jojoba oil is the best carrier oil because it absorbs quickly and won't clog pores. 
Allergies
Always test carrier oils on a small patch of skin. Avoid oils derived from tree nuts if you have nut allergies, such as sweet almond oil, argan oil, and apricot kernel oil.
Popular Carrier Oil Types
Coconut Oil: Use unrefined coconut oil for its skin-nourishing fatty acids and polyphenols. Long shelf life of 2 to 4 years. Great for dry skin but not for oily or acne prone skin.
Jojoba Oil: Excellent carrier oil that works with all essential oils, helps with skin care and hair growth. Longer shelf of 5 years. Perfect for all skin types.
Argan Oil: Great carrier oil for skin and hair because of its anti-inflammatory properties. Long shelf of 3 years. Works with most skin types. 
Olive Oil: Extra virgin olive oil can work as a quick carrier oil for a DIY recipe. Shelf life of 18 months to 2 years. Not the best for oily or acne-prone skin.
Grape Seed Oil: Rich in vitamin E, this carrier help helps with healing skin and reducing wrinkles. Short shelf life of 3 months. Neutral scent. 
Rosehip Oil: Used for its natural retinoid properties, including vitamins A and C, this carrier can fight aging and reverse sun damage. Shelf life of 6 months to 1 year. Slightly nutty scent.
Avocado Oil: Special ingredient with oleic acid that can help dry, damaged skin. Shelf life of 6 to 8 months. Not for oily or acne prone skin types as it increases sebum production.
Black Seed Oil: Best for issues with dry skin, dandruff, beard acne, and psoriasis, this carrier oil has incredible anti-inflammatory properties. Shelf life of 2 years.
Apricot Kernel Oil: Best for softening and calming itchy, dry skin. Shelf life of 6 months. 
Sweet Almond Oil: One of the best carrier oils for skin care and acne scars. Strong nutty scent. Shelf life of 6 months to 1 year.
Sunflower Oil: Best for skin moisturizers as it protects against toxins and beard germs. Neutral odor. Shelf life of 2 years. Best for all skin types.
Oenothera Oil: Commonly known as evening-primrose, helps with dry skin and brittle hair. Neutral odor. Shelf life of 2 years. All skin types welcome.
For example, Amazon sells packs of "men's essential oils," which comes in handy if you want to experiment or even sell your own beard oil:
Flash Sale
How to Dilute Carrier Oils to Mix with Essential Oils
For adults, we suggest the following dilution steps:
2.5% dilution: 6 teaspoons of carrier oil with 15 drops of essential oils
3% dilution: 6 teaspoons of carrier oil with 20 drops of essential oils
5% dilution: 6 teaspoons of carrier oil with 30 drops of essential oils
10% dilution: 6 teaspoons of carrier oil with 60 drops of essential oils 
Want to just try something small? Then try .5 to 1% dilution with 3 to 6 drops of essential oil for every 6 teaspoons of carrier oil.
3. Add in Essential Oils
Now that you know a little bit about the carrier oils and mixology, you can choose the real active ingredients for your DIY beard recipes. These essential oils will absorb into your skin and hair, so choose the ones that will offer the greatest benefit to your skin.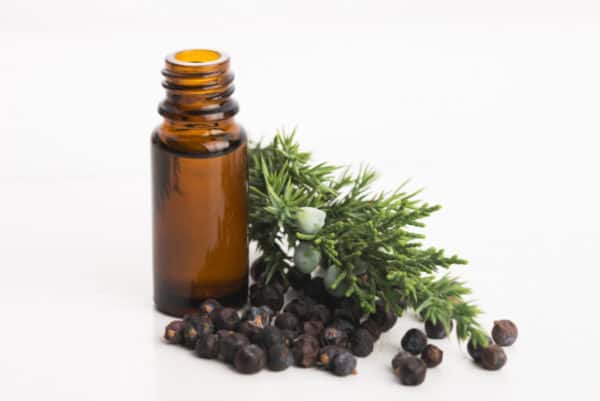 Here are some of our favorite essential oils for scents, healing, and soothing dry skin below. Choose 1-3 essential oils at first to see what works for your skin, then add in more to get the right scent or enhance your beard oil even further.
Lavender 
Peppermint
Rosemary
Cedarwood
Lemongrass
Thyme
Tea tree (acne healer, hair growth)
Saw palmetto oil (hair growth)
Eucalyptus (skin health, hair growth)
Japanese Mint oil
Hemp oil
Meadowood
Sandalwood
Orange
Juniper 
Clove
Skip ahead to popular oil combinations of beard oils recipes.
4. Mix Together and Apply
Start with carrier oils, following the dilution recipe in step 3. Once you've added your carrier oils, drop in your chosen essential oils. Put on the cap and shake it up to mix properly. 
DIY Beard Oil Recipes
We've experimented with this beard oil recipe in the past with solid results. This recipe uses natural oils to moisturize skin and facial hair.
Dry Skin DIY Beard Oil Recipe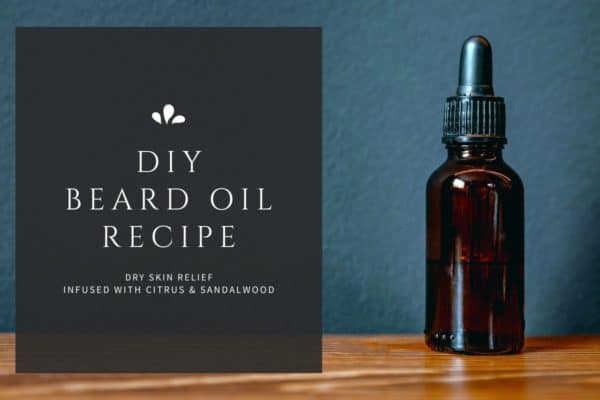 Our easy beard oil recipe takes just a few minutes to mix together. Your DIY beard oil recipe can follow our process with different ingredients. Just remember to keep things simple and use the ingredients that will be best for your skin and hair.
Keywords: DIY, Homemade, Beard Oil
Preparation Time: 5M
Cooking Time: 0M
Total Time: 5M
Recipe Ingredients:
3 tsp jojoba oil
3 tsp argan oil
3 tsp evening-primrose oil
3 drops eucalyptus essential oil
2 drops orange essential oil
6 drops sandalwood essential oil
Recipe Instructions:
Blend Carrier Oils: Clean out and dry an amber glass dropper bottle, which will hold and preserve oils better over time. We recommend choosing a carrier oil blend that matches your skin type and remedies issues with your skin and hair. Our recipe uses jojoba oil and argan oil to focus on dry skin and healthy hair growth.
Add Essential Oils: After mixing together your base carrier oils, now add in drops of your essential oils. Your base oils take care of the healing and vitamins, but essential oils add aromatic properties as well as vitamins and nutrients. We chose eucalyptus, citrus, and sandalwood for an earthy, woodsy aroma.
Blend Oils Mixture: Push the cap back on your bottle and then shake vigorously to combine. Store away in a drawer or cabinet away from light and heat. Make sure to apply as often as needed. Most beard oils will last for 6 months without losing any nutrients.