Beard oil is a topical facial care product used to soften and hydrate beard hair. It's oil-based properties will also help moisturize and soothe dry skin underneath the beard.
When used daily, beard oil easily massages into facial hair and will promote a strong, full beard. As part of a beard care regimen, it will support long-term health and leave a soft and shiny look.
Is beard oil for you?
Beard care has taken center stage on Reddit and men's forums. One of the main questions is how to get that well-groomed, smooth, and healthy beard that will make heads turn. If you've got shaggy facial hair, consider using beard oil to improve coarse facial hair and dry skin.
While most men believe growing a beard boils down to having thick facial hair or not, beard oil can vastly improve your hair health and thickness. Here's a deeper look into what beard oil does and how it can moisturize your beard.
Beard Oil Ingredients
Beard oil helps tame your facial hair thanks to carrier oils like argan oil, coconut oil and grapeseed oil. It's also one of the best things you can have in your beard care routine for a suave, dapper beard.
Beard oil replaces natural oils stripped away from washing. If you want a softer and healthier beard, checkout the Best Beard Oils now.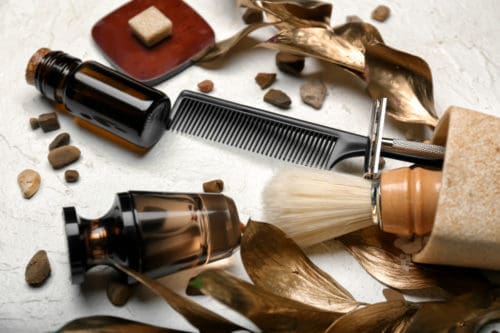 With just a little dab of beard hair oil, you can eliminate dry skin, dandruff, coarse beard hair, and stray facial hairs.
Have you ever tried homemade Beard Oil? Check out our DIY Beard Oil Recipes.
Who Uses Beard Oil?
If you feel that your beard just didn't grow in naturally smooth and tame, you're not alone, but that's not the secret behind thick, amazing facial hair like Jared Leto's beard in these Gucci ads. It's the oil!
Anyone suffering from beard itch and brittle, wiry beard hair can benefit from the ingredients in beard hair oil. It's packed full of vitamins and minerals, thanks to all the essential oils.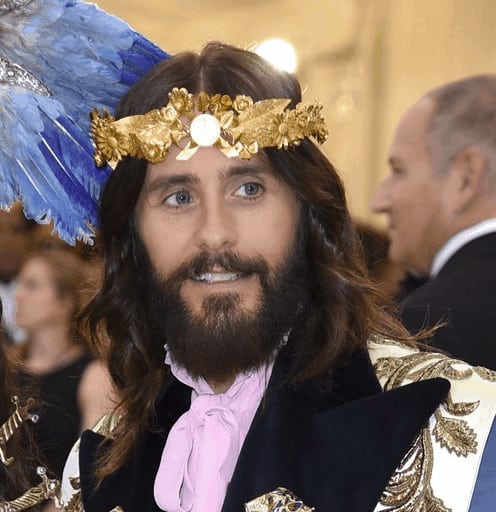 Just by using beard oil once per day on your skin and beard, you may be able to grow thicker, fuller, healthier facial hair.
If you've never used it before, you should know these products were designed to make your beard look suave and smooth. Many Reddit users already recommend beard oil to fix beard issues, including patchy spots.
Benefits of Beard Oil
There are a few things you can expect to see once you start using beard oil.
Healthier Skin and Hair
If you don't have a moisturizing beard wash, you likely use regular soap or shampoo to wash your beard, which can lead to dry skin and brittle hair. Top-notch beard oils can remedy dry skin after just one application.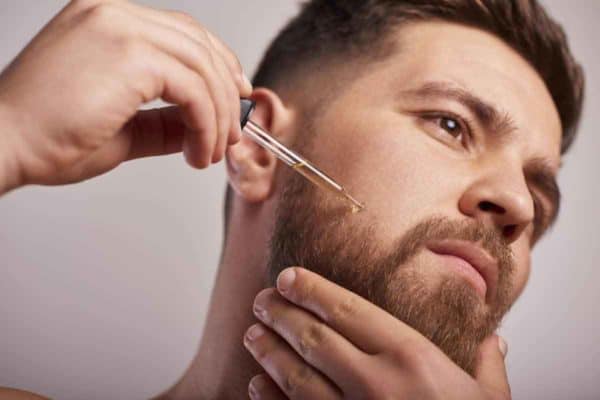 Thanks to ingredients like argan oil, jojoba oil, and coconut oil (high in fatty acid), the oil heals your skin with moisturizing vitamin E. Issues like annoying beard dandruff go away, but your hair will also feel stronger over time if you use beard oil every day.
Relieves Beard Itch
One of the biggest benefits of applying beard oil is its potential to eliminate dry skin, and the dreaded beard itch.
If you constantly scratch your scruff and feel like you can't stop, you definitely need to apply a dab of oil to your beard every day after you shower. It will relieve the irritation and inflammation causing you to itch your beard.
Promotes beard growth
While beard oil isn't the best product for hair growth, there are many product manufacturers who saw the potential and started adding hair growth ingredients to their formulas.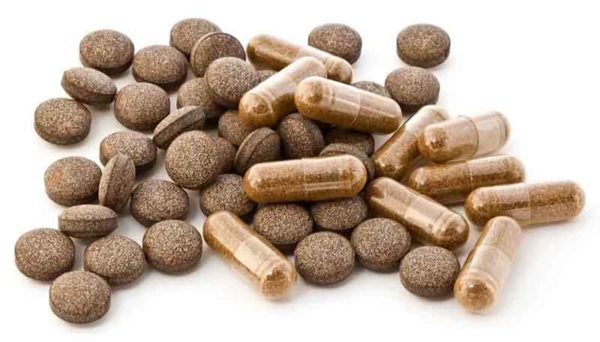 For example, some formulas contain saw palmetto oil and biotin, both of which naturally promote healthier beard follicles and hair growth.
Has Natural Scents
When essential oils combine with sandalwood, cedar, or pine scents, you get a natural cologne that's so light and airy you won't need to apply men's cologne.
It's the perfect blend of healing ingredients and natural scents. However, there are unscented beard oils as well.
Beard Oil and Sensitive Skin
Most guys with normal skin won't have an issue with beard oil. However, those with overproducing sebaceous glands, oily skin, or acne-prone skin, beard products may contain certain ingredients that may exacerbate skin issues.
If you're prone to beard acne or ingrown hairs, then you may want to avoid beard products with argan oil and coconut oil.
Instead, sensitive and oily skin types should opt for beard oils with argan oil, grapeseed oil, tea tree oil, aloe vera, and saw palmetto oil. If you want to avoid oils altogether, try out the best beard balms to get moisture without the oil.
Check out our experience with these products: Does beard oil work?
Using Beard Oil
The purpose of beard oil is to keep your beard and skin looking smooth and flake-free, use a few drops of oil after you've washed and dried your facial hair.
Here are some tips to get the most out of your beard for the perfect glow and smooth hair:
Use the applicator to get a small dab of oil on your fingers
Massage oil into the skin beneath your beard and up through the root
Comb or brush your beard thoroughly to spread oil over your beard
Voila! Your hair follicles will soon thank you with shinier, thicker hair. Bearded men with coarse hair can rest easy after just a few applications.
Get a perfectly groomed beard. Learn how to use beard oil and apply it like a pro.