Authenticity is key when it comes to Mexican beard and mustache styles. This guide will show you the most popular styles, how to style them, and what products to use.
Mexican mustache styles have been around for centuries and are still popular today. As a Latino, there are many different ways to wear a beard or mustache, from the traditional handlebar mustache to the more modern goatee.
No matter which style you choose, make sure it looks authentic by using the right products and following these styling tips.
What Is a Mexican Mustache Called?
A Mexican mustache is called such because it originates from Mexico and is the style many Chicano men wear. It may also be referred to as the Handlebar mustache or a curled mustache.
Trendy Mexican Mustache Styles
1. Mexican Hipster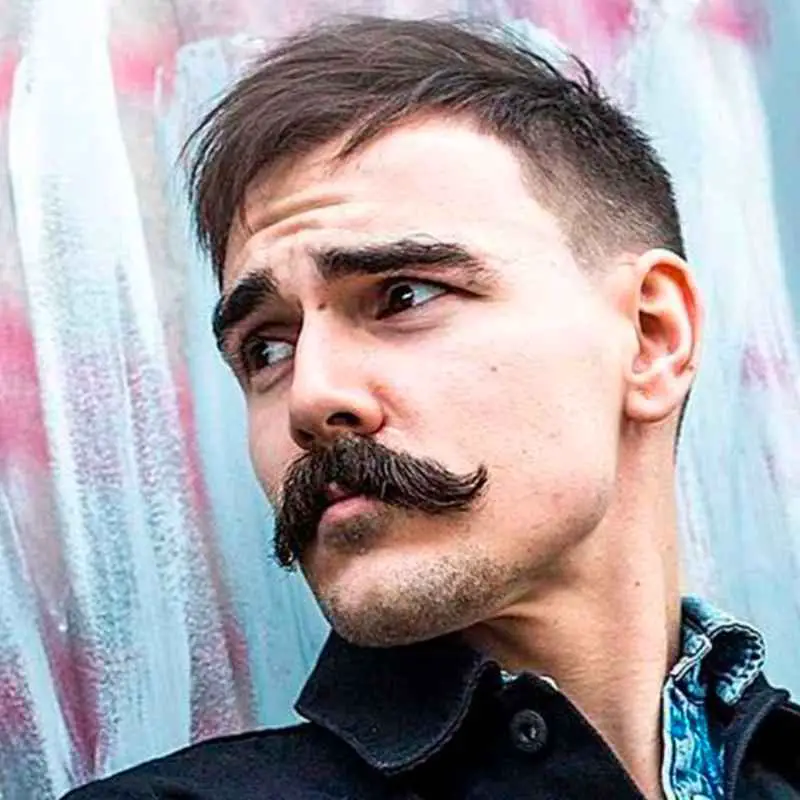 Young adults looking to stand out from the crowd are turning to the hipster mustache as a style of facial hair. This trend is popular among young adults and can be used to show their Chicano side, which can help them attract mas chicas.
2. Imperial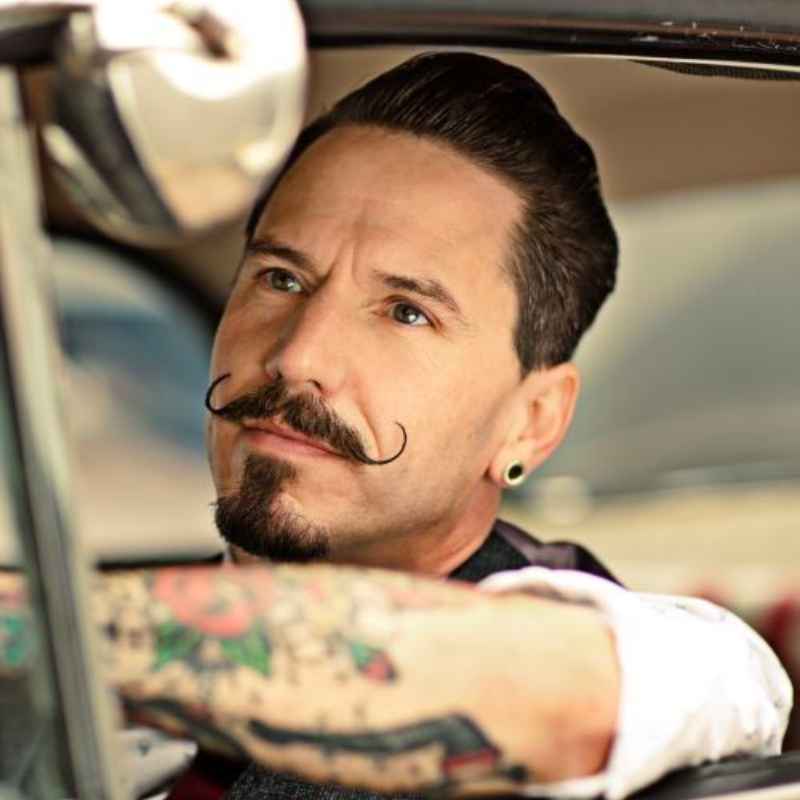 The imperial mustache is a style of facial hair that was popularized by Emperor Maximilian I of Mexico in the mid-1800s. It consists of a soul patch and pointy ends, and was believed to be able to disguise Maximilian's lack of Spanish accomplishments.
To achieve this style, one should use wax or pomade to create two long pointy tips at the end of the mustache. The soul patch should also be trimmed neatly for a more polished look.
3. Pencil Thin – Mexican thin Moustache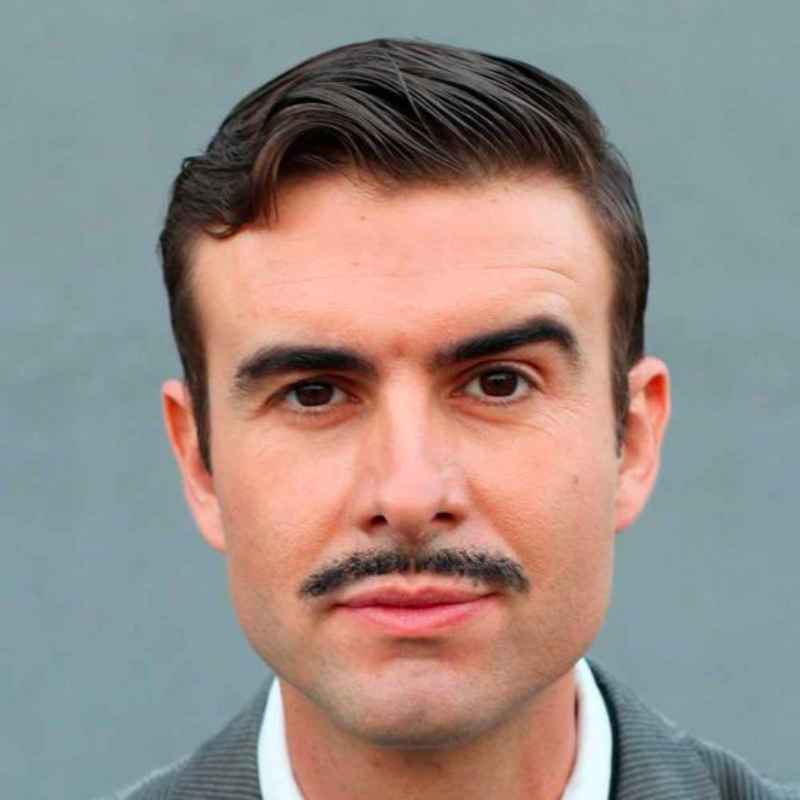 The pencil thin mustache has been a popular style in Mexican culture for centuries. It is seen as a symbol of masculinity, strength, and boldness.
This style of mustache is traditionally kept sparse and scruffy and sits high above the mouth, distinguishing it from other facial hair styles. The thin moustache has become an iconic part of Mexican heritage and culture that continues to endure today.
4. Lampshade
A lampshade mustache is a mustache style suitable for mature men. It should be groomed neatly and kept just above the lips, looking disconnected to it stands apart. To keep the look fresh, one can mix and match styles.
5. Chevron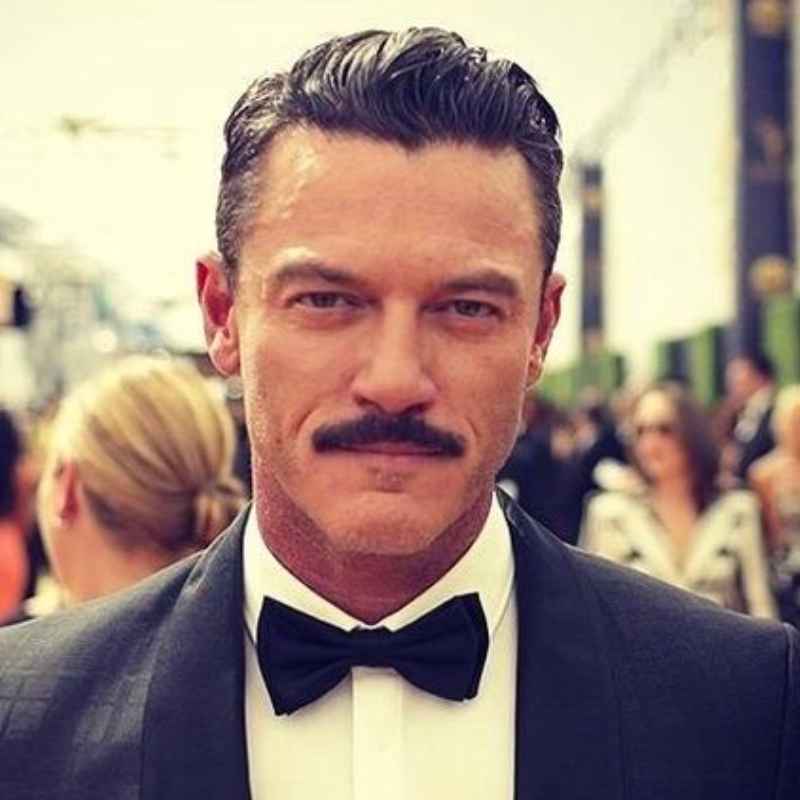 The mainstay of the modern stache, the Chevron mustache is a full moustache that extends from the bridge of the nose to the corners of the mouth in a gentle curved shape.
This style of mustache requires an even and thick growth with no stray hairs. It can be worn with stubble, though it looks best when paired with a cleanly shaven beard.
6. Handlebar Mustache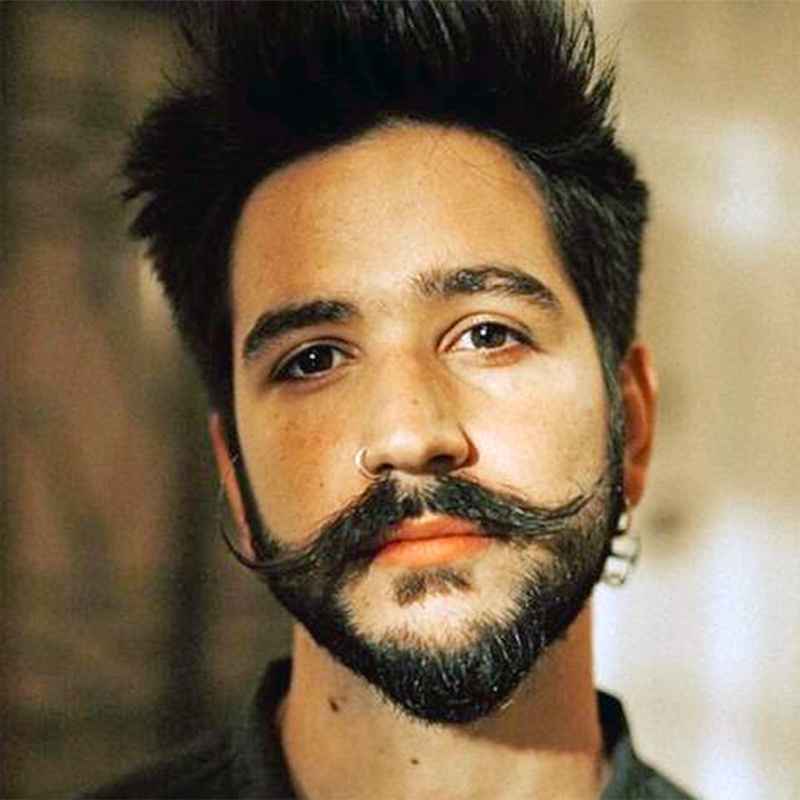 The handlebar mustache is one of the most trendy and popular mustache styles for Mexicanos. It's characterized by its long, thick, and slightly curved hairs that extend past the corners of the mouth.
This style is often seen with a small goatee or soul patch. To achieve this look, you will need to grow out your mustache for several weeks. Then, use a mustache wax to shape the hairs into the handlebar shape.
7. French Mustache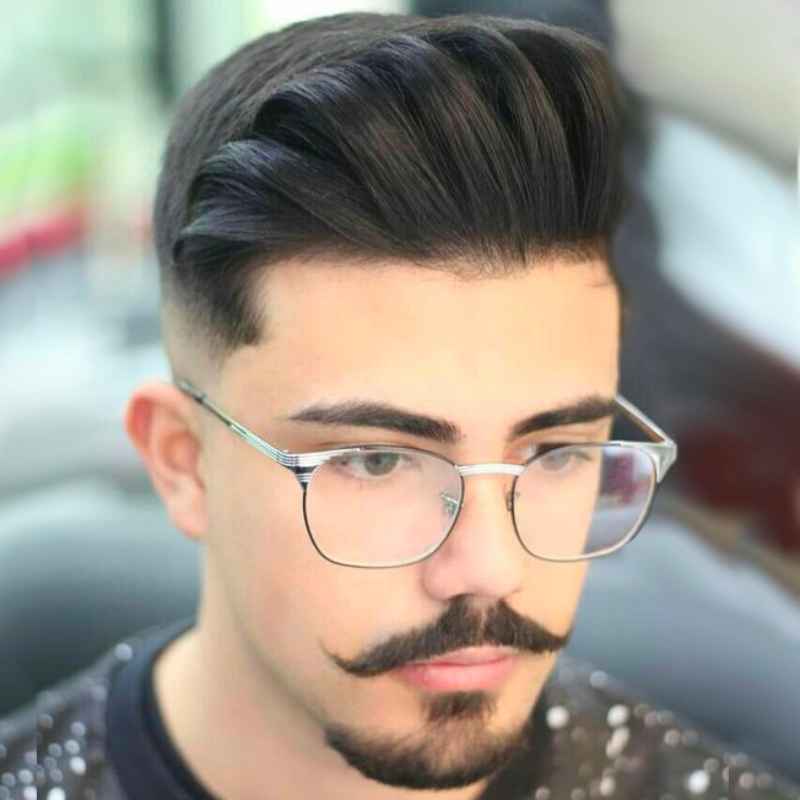 The French Mustache is a popular style among men and also in Latino fashion. It typically features a long, bushy mustache that's worn downwards and can be styled with distinction.
Similar to the Mexican handlebar mustache, and the Imperial falling somewhere in between the two looks, it has a slightly understated but classy look that will surely impress.
8. Long Horseshoe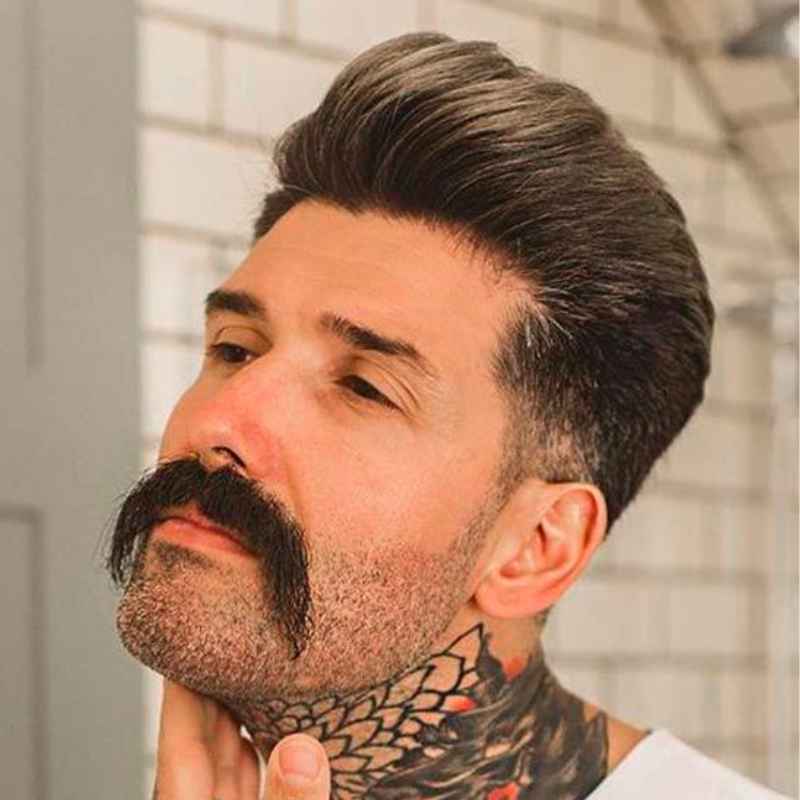 The long horseshoe mustache is a style that's gained popularity in recent years. It's defined by its elongated shape, often extending down past the mouth in the shape of a horseshoe.
This style is seen as a modern look that can be tailored to fit the individual's desired look and face shape.
9. Painters Brush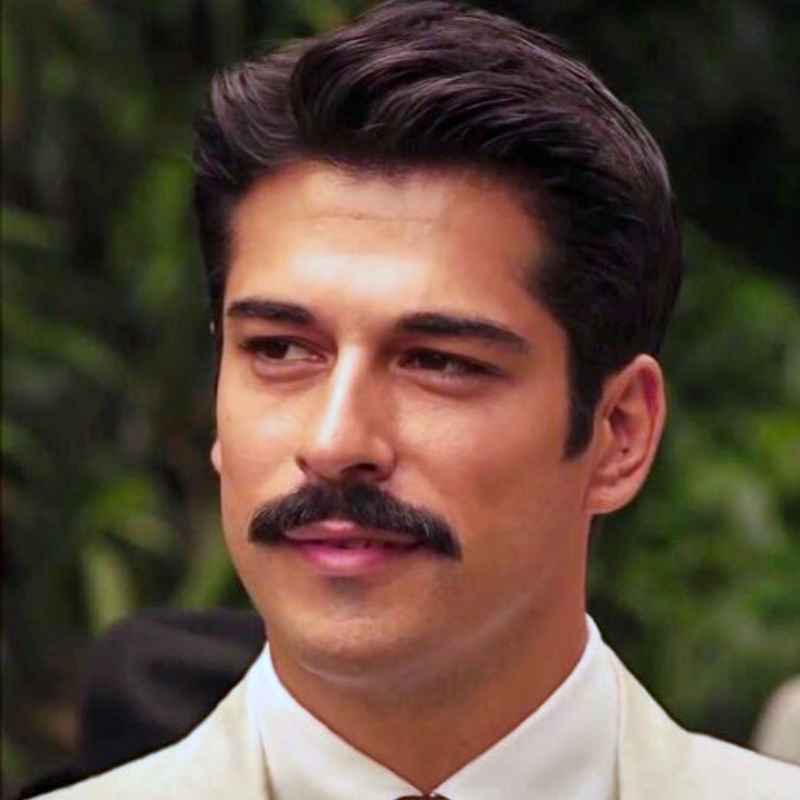 The Painter's Brush mustache is a thick, full mustache that often extends down past the corners of the mouth with a brush-like appearance.
This mustache style is named after the paintbrush, because of its similarity in shape. The Painter's Brush mustache is a great choice for those who want a stylish and unique mustache.
10. Walrus Mustache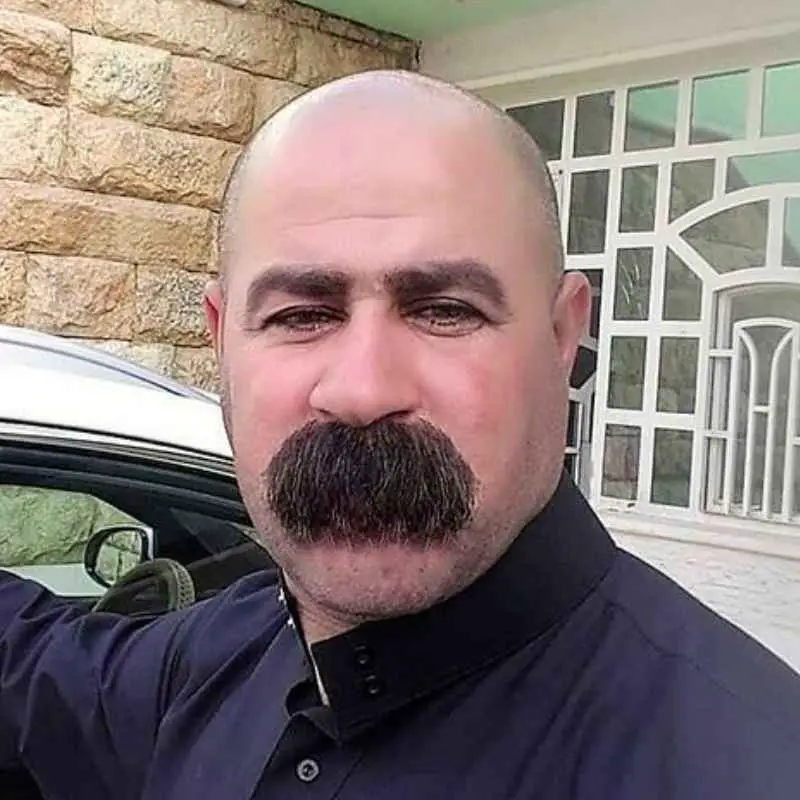 A walrus mustache is a classic facial hairstyle that involves growing out a thick mustache that covers the upper lip and mouth, resembling the whiskers found on a walrus.
It requires immense dedication and precise grooming in order to achieve the desired look. Walrus mustaches have remained popular over time for their timeless appearance and their tendency to become wild with growth.
Famous People with a Mexican Mustache or Beard
In Mexico, the mustache is a sign of machismo and virility. Mexican men have been rocking mustaches since the early 1900s, and the style has only become more popular in recent years. Here are some of the most famous Mexican mustache styles with beards.
Pancho Villa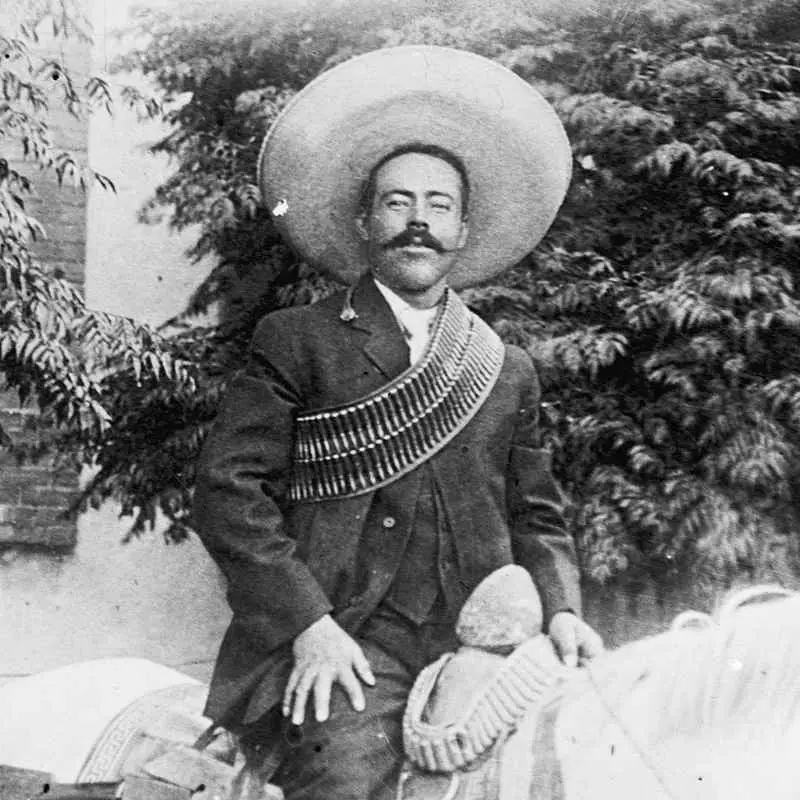 Pancho Villa was a Mexican revolutionary general and one of the main leaders of the Mexican Revolution. He is most famous for his bushy mustache, which has come to symbolize his role in leading Mexico's struggle against dictator Porfirio Diaz.
He fought alongside Emiliano Zapata and other revolutionaries to secure an independent, democratic Mexico. Today, he is remembered as a national hero who brought freedom and justice to the people of Mexico.
Emiliano Zapata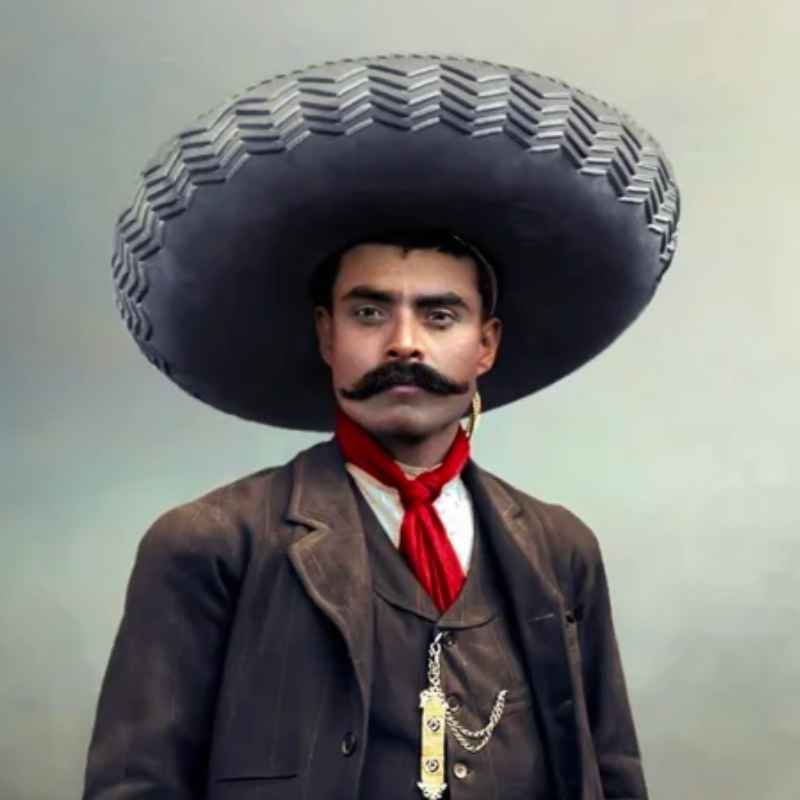 Emiliano Zapata is included in a book about famous people with Mexican mustaches due to his iconic and memorable mustache, which became popular in the nineteenth century.
Though Zapata is no longer around, his revolutionary spirit and distinctive style continue to be remembered thanks to the enduring image of his signature mustache.
Diego Luna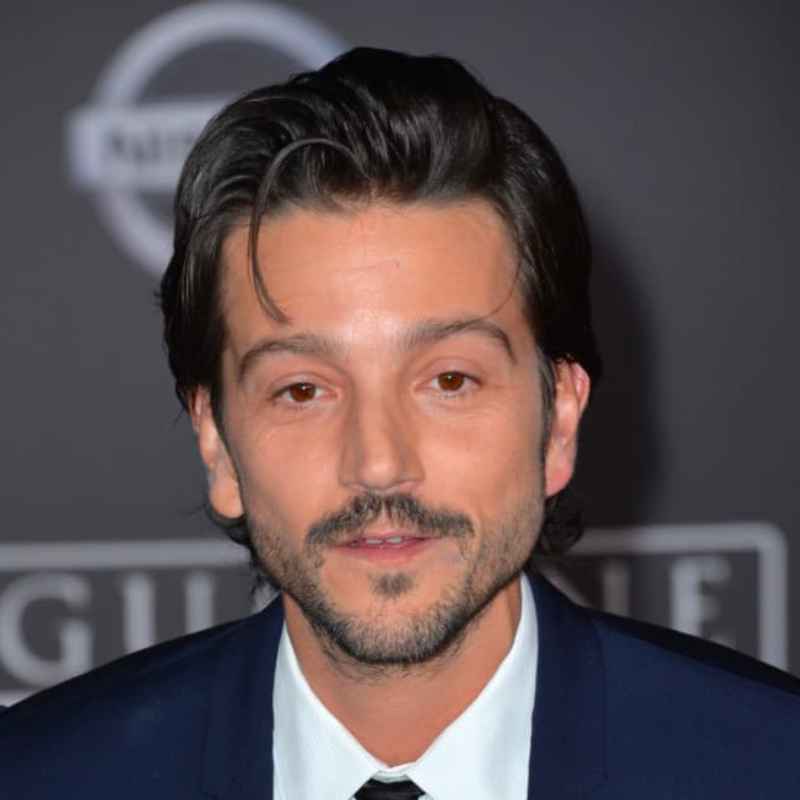 Diego Luna is a Mexican actor, producer and director. He began his career as a child actor in the film Rudo y Cursi (2008). He has also appeared in films such as Y tu mamá también (2001), Dirty Dancing: Havana Nights (2004), Rudo y Cursi (2008) and Casa de mi Padre (2012).
Luna has also produced and directed films, such as Abel (2010) and Cesar Chavez (2014).
Luna is also known for his work on television, most notably as the co-creator, producer and star of the Netflix series Narcos: Mexico (2018) and now in Andor.
Francisco I. Madero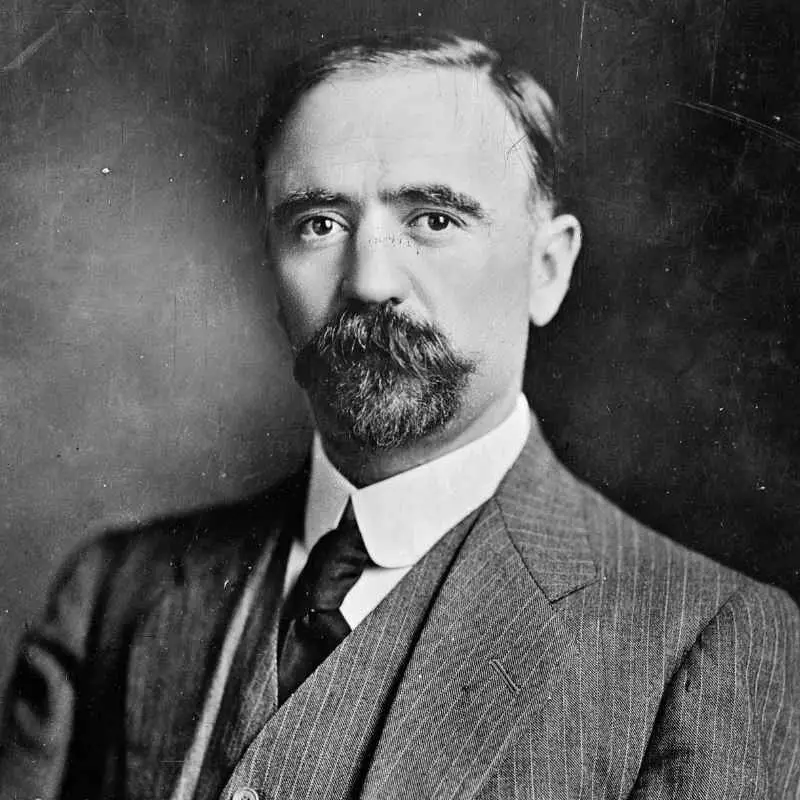 Francisco I. Madero is a symbol of of incredible character, with his signature mustache representing the strength and determination of which he was known for.
His legacy lives on in his iconic facial hair and serves as a reminder of the inspirational leader that he was for Mexico.
Danny Trejo (El Machete)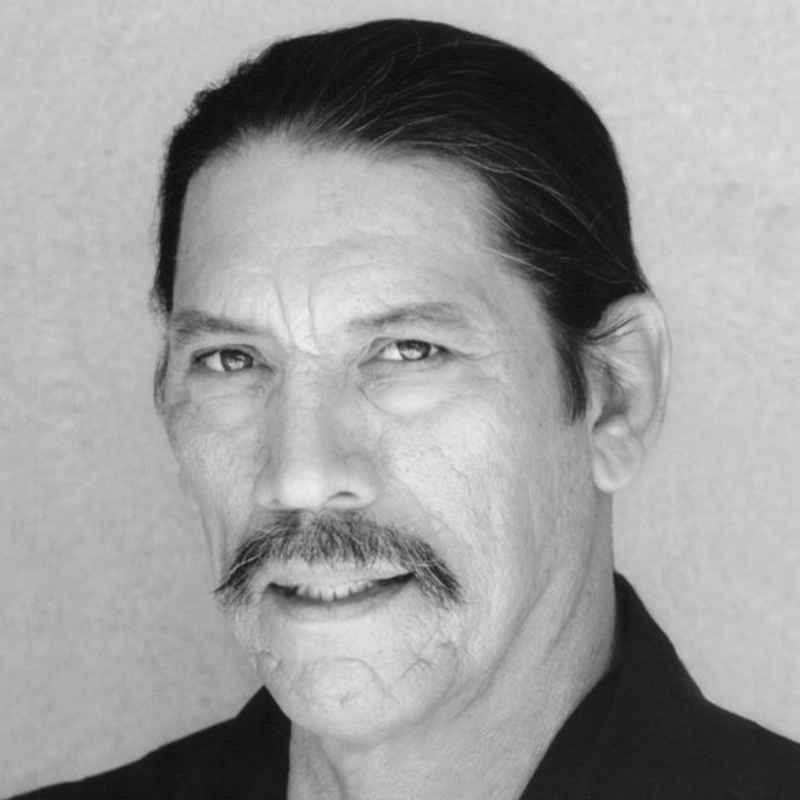 Danny Trejo's mustache has been a part of his celebrity status for over 40 years and has helped him to stand out in Hollywood.
His iconic mustache is one of the defining aspects of his persona, and it continues to be a recognizable symbol associated with his career.
Venustiano Carranza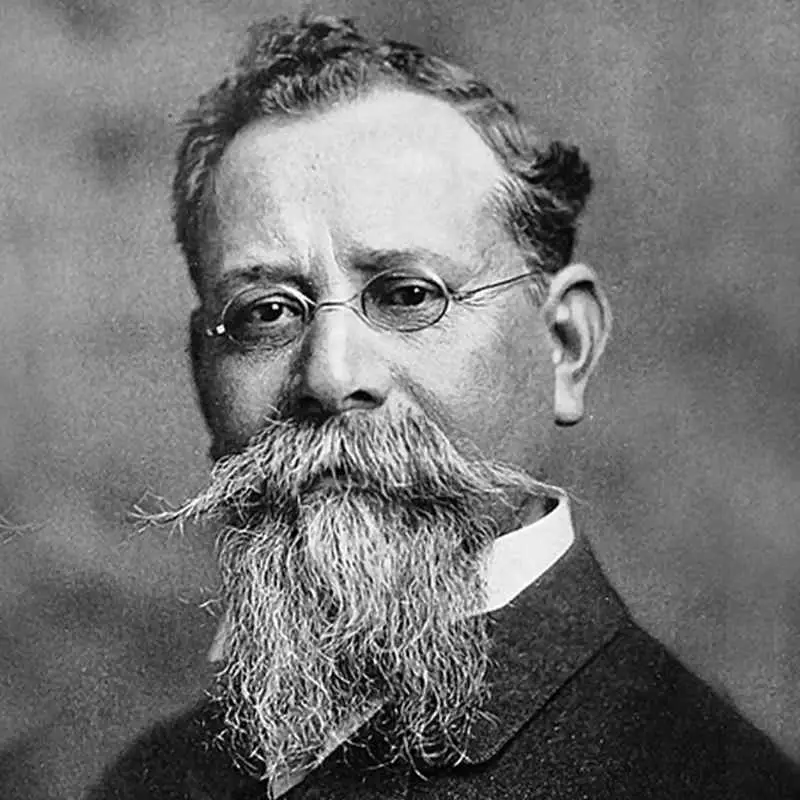 Venustiano Carranza is renowned for his role as a leader in the Mexican Revolution, as well as for his impressive white beard.
He was known for his strict yet effective command on the battlefield and decisive leadership that led to success during the conflict. His serious demeanor earned him respect among those he fought alongside and helped to propel him to fame.
Carlos Santana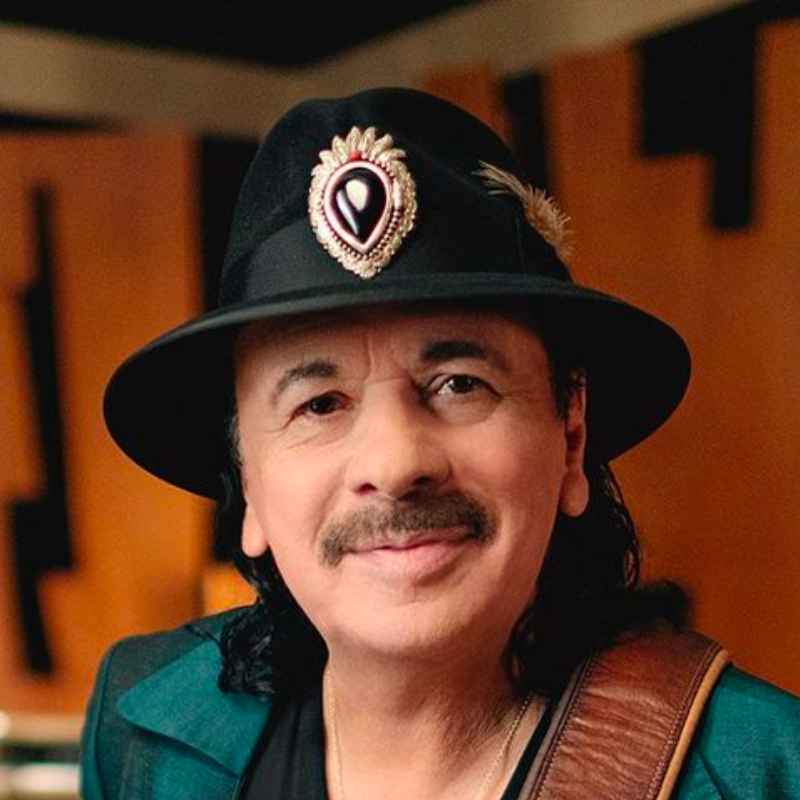 Carlos Santana is a world-famous musician whose signature style includes a thick, bushy mustache. His Mexican heritage is evident in his music, which often incorporates traditional Latin sounds and rhythms.
Santana's mustache is an iconic part of his image, and has helped to make him one of the most recognizable musicians in the world.
George Lopez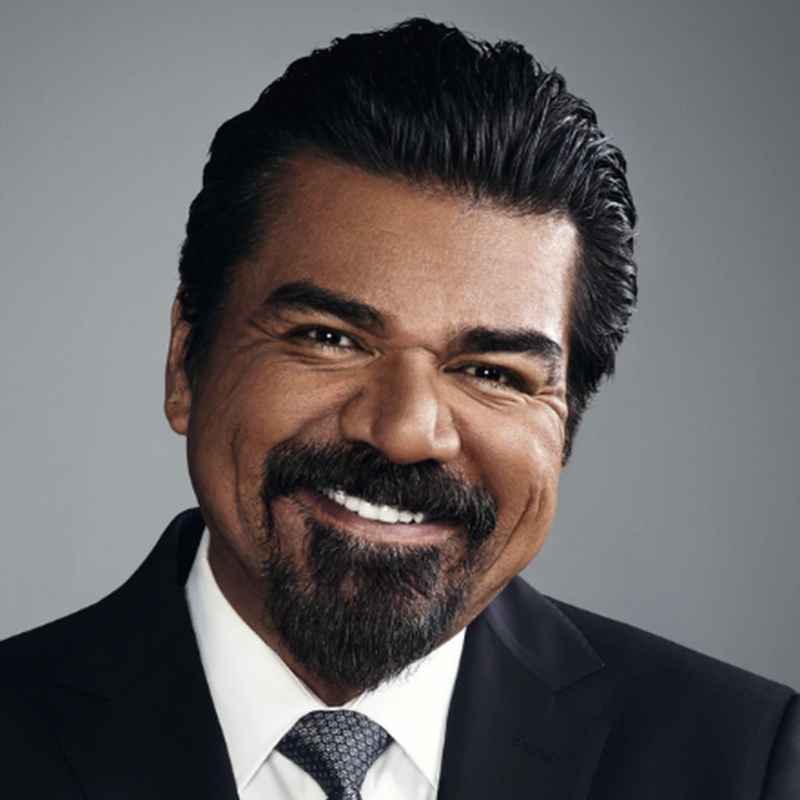 George Lopez is a famous Mexican comedian and actor who is known for his signature mustache. His mustache is thick and bushy, and he often sports a handlebar style.
Lopez has said that his mustache is a source of pride for him, and that it helps him feel more connected to his Mexican heritage.
Gabriel Iglesias Goatee
Gabriel Iglesias is a popular stand-up comedian and actor who often sports a goatee. Though he's born in America, he is of Mexican heritage and his goatee style is definitely a Mexican inspired style.
His goatee is thick and full, with well-defined edges. It's a perfect example of a Mexican goatee style anyone can rock.
Cesar Millan
Cesar Millan is a world-famous dog trainer and television personality. He's also known for his signature mustache and beard combo.
The Mexican-born Millan has said that he grew his mustache and beard to make himself look more "mature" and "professional." He's certainly achieved that goal, as he's now one of the most recognizable faces in the pet industry.
Can Mexicans Grow Beards?
Yes, Mexicans can grow beards. In fact, many famous Mexican celebrities have sported impressive facial hair, such as Diego Rivera and Frida Kahlo. While not all Mexicans can grow thick, luscious beards, the ability to grow facial hair is not limited to any one race or ethnicity.
Best Mexican Beard Styles
Mexican beards can add a touch of handsome ruggedness to any man's look. Leaving the neck and cheeks line untouched, and styling the beard with a brushed up or Quiff hairstyle are both popular options for achieving this classic appearance.
For a more casual vibe, men may opt for growing out their full beards to resemble long stubble. With so many options available, it is clear that Mexican beards offer plenty of potential for stylish facial hair expression.
1. Mexican Stubble Beard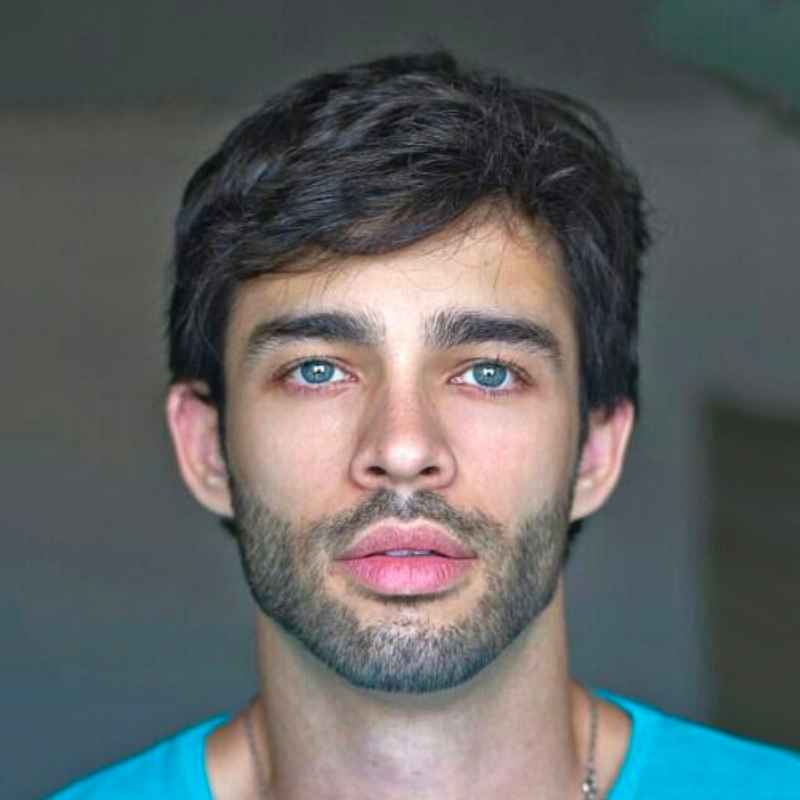 The Mexican Stubble Beard is popularity because of its raw simplicity. It's a shorter beard that's trimmed close to the face, giving it a clean and sharp look.
This style is perfect for those who want to have a beard but don't want the hassle of maintaining a longer one. To achieve this look, simply let your beard grow out for a few days until it's about 5mm long – approximately 3 days.
Then, use a beard trimmer to tidy it up and create sharp lines around the edges. Finish off by applying some beard oil to keep your facial hair looking healthy.
2. Van Dyke Beard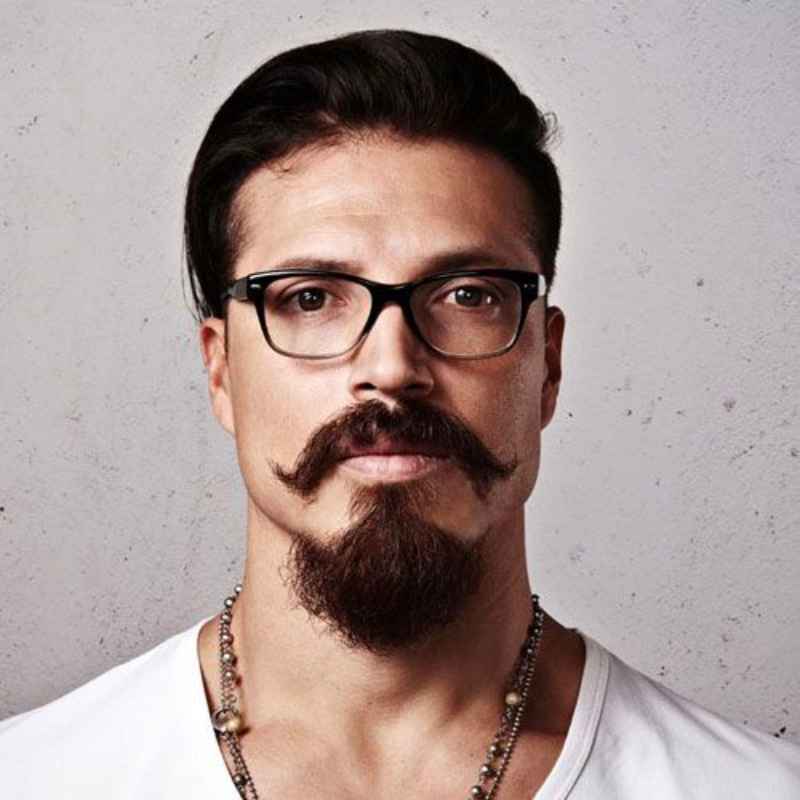 The Van Dyke beard is named after the 17th century Flemish painter Anthony van Dyck, who often sported this style of facial hair.
The Van Dyke beard is characterized by a unique goatee and mustache that are both connected to form a single point at the chin. This style of beard can be worn with or without a mustache, but the most iconic Van Dyke beards feature a thick, full mustache.
3. Mexican Goatee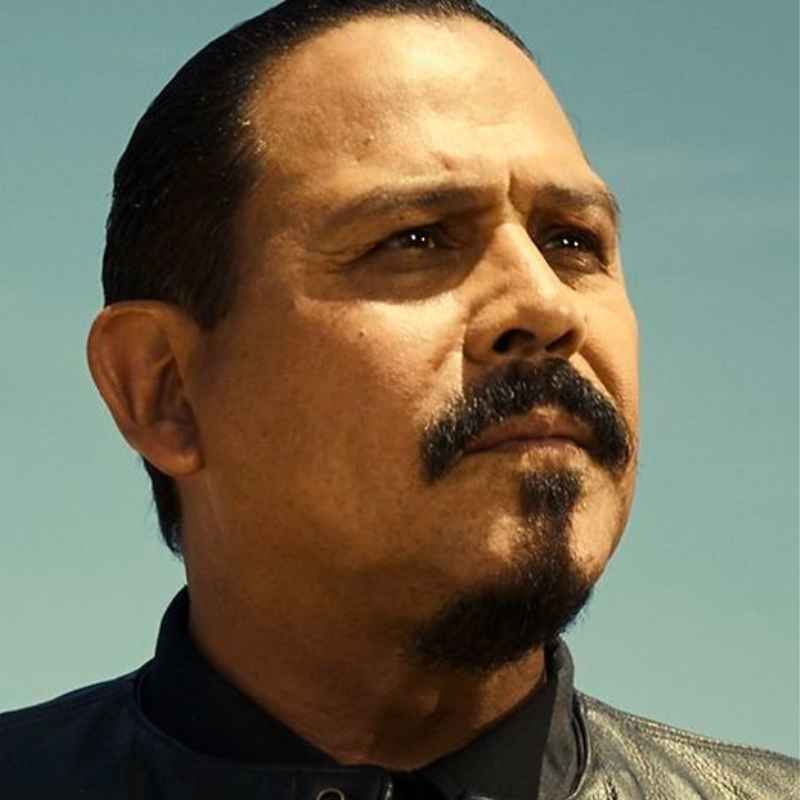 The Mexican goatee is a popular facial hair style among Mexican men. It consists of a small tuft of hair on the chin, often with a mustache. This beard style is thought to have originated in the early 20th century.
Mexican goatees were popularized by celebrities such as Che Guevara and today by Marcus Alvarez (Emilio Rivera) sporting his Mexican gangster goatee. Today, the Mexican goatee is still a popular facial hair style among Mexican men.
4. Long Mexican Goatee Beard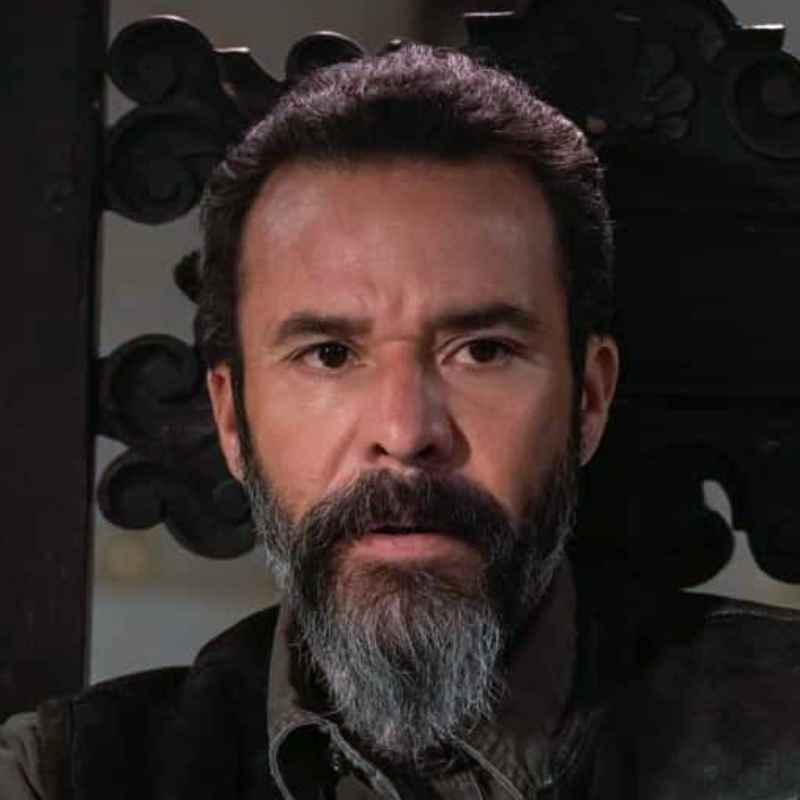 The long Mexican goatee is a classic style that has been around for centuries. This facial hair style is best suited for those with oval or round face shapes.
To achieve this look, you will need to let your beard grow out for several weeks. Once you have the desired length, you will then need to trim and shape your goatee into place while letting your chin hair grow longer than the rest.
5. Circle Beard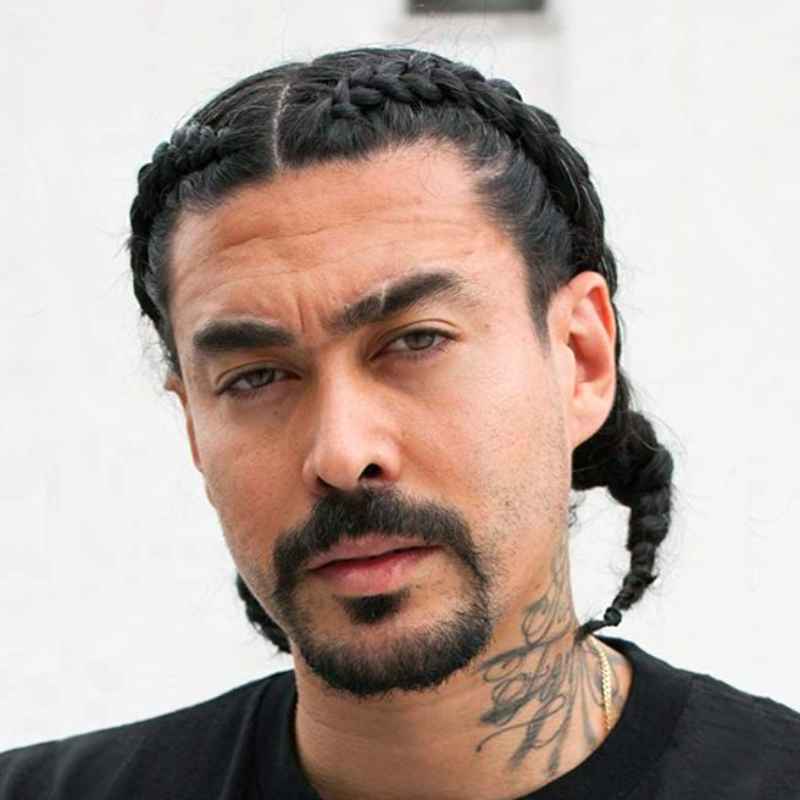 The circle beard is a great option for those who want to add some extra depth to their look without growing a large beard.
This style features a small trimmed goatee beard and a connecting mustache. The result is a circular shape that can be trimmed short or medium length.
6. Mexican Anchor Beard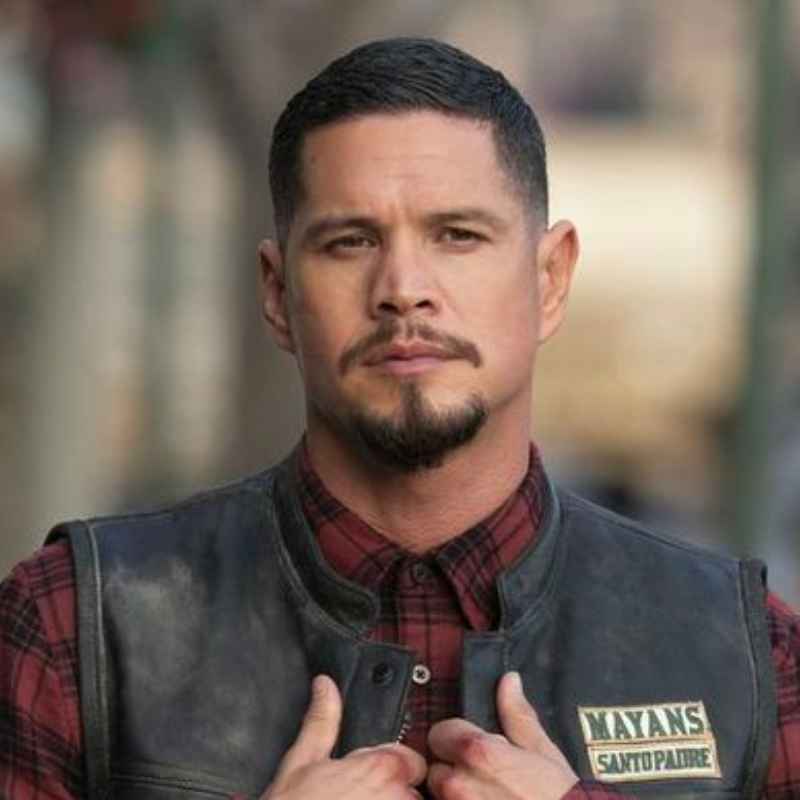 The Mexican Anchor Beard is a style that has been popular in Mexico for many years. It's a disconnected beard with a mustache that is trimmed short.
The beard is then shaped to look like an anchor, and it's a slick look.
7. Mutton Chops Beard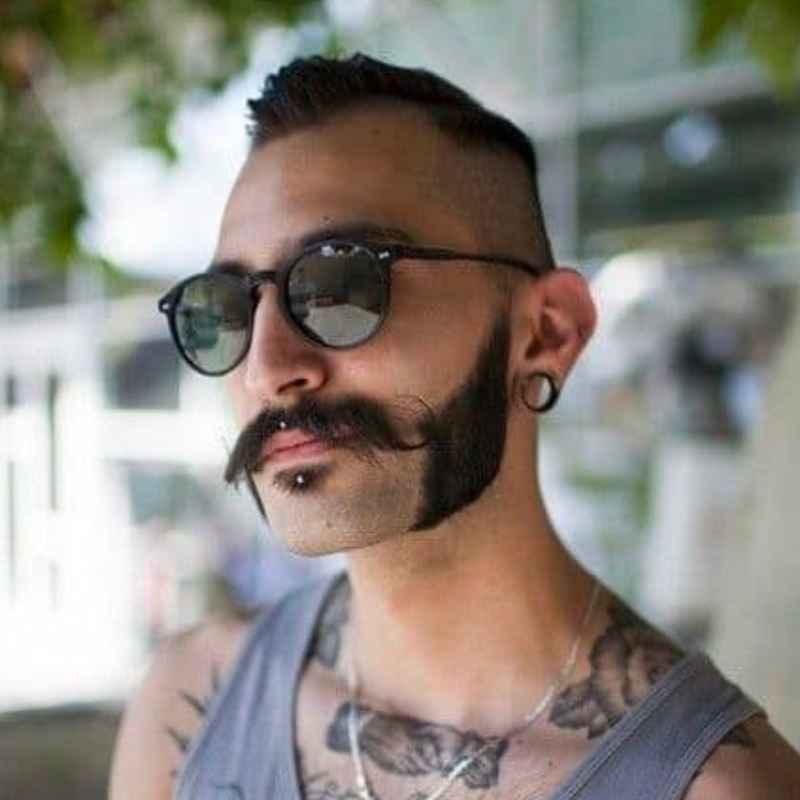 Mutton Chops are a classic Mexican style that's characterized by its thick sideburns. This masculine facial hair style can be styled to look cool and stylish, making it one of the most popular rough rider looks, especially with a sideburn mustache combo.
8. Scruff Beard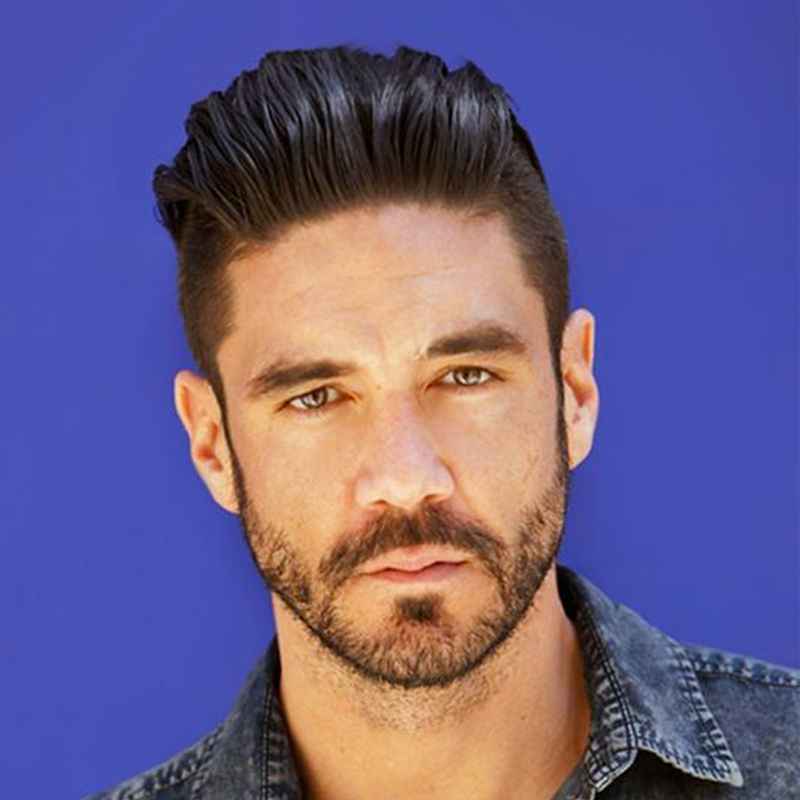 The scruffy beard is one of the most popular beard styles in many countries and cultures around the world. It's a shorter, more trimmed down version of the short beard and slightly longer than beard stubble.
The key to this style is to keep the sides and back of the beard short, while allowing the chin and mustache to grow out a bit longer. This style works well with most face shapes and is easy to maintain.
9. Mexican Short Beard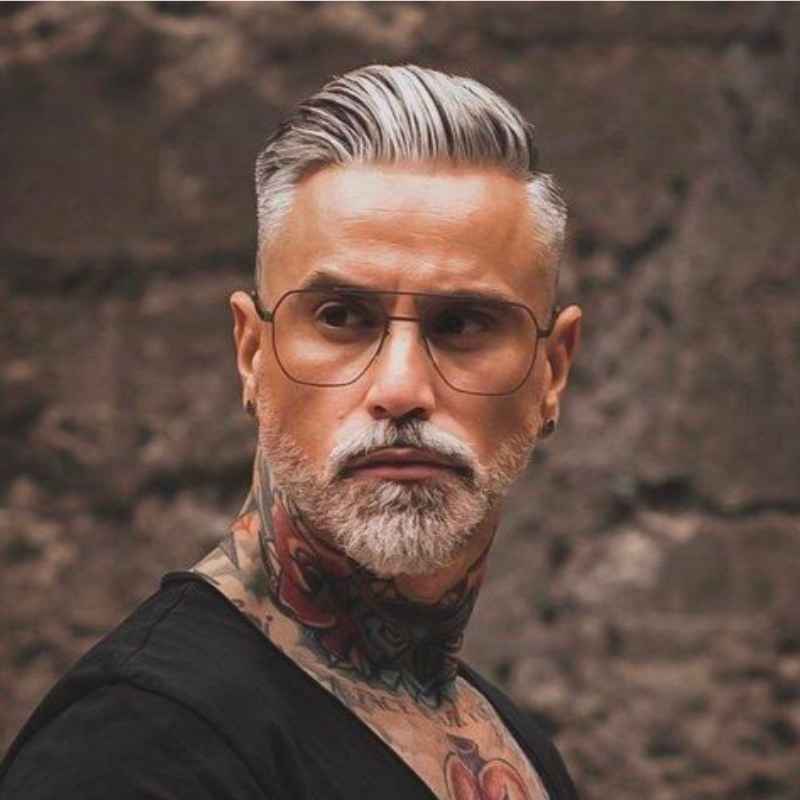 The Mexican Short Beard is a popular facial hair style among Mexican men. It's a simple yet stylish look that can be achieved with minimal effort.
The key to this beard style is to keep it short and well-groomed at all times.
10. Mexican Full Beard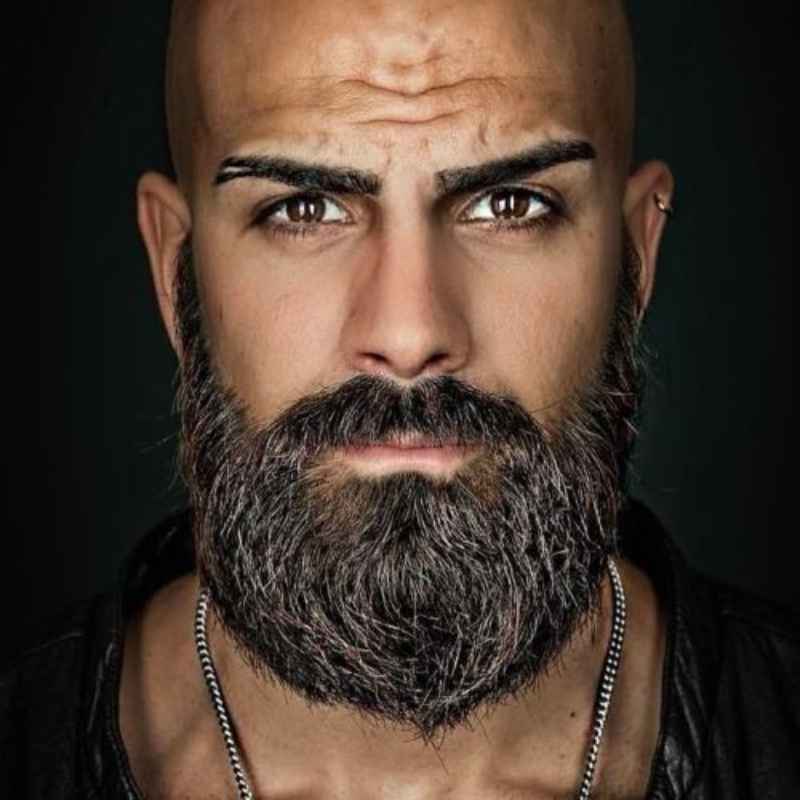 The full beard is a staple style among Chicano men. It's characterized by a thick, full beard that covers the entire face.
This style is often seen as classic and masculine, and it's a popular choice for Mexican men who want to make a statement. The Mexican full beard can be styled in various ways, depending on the preference of the wearer.
History and Origin of the Mexican Beard & Mustache
The history of the Mexican beard and mustache goes back centuries. It's linked to Mexican patriotism and is believed to symbolize strength and power.
Mustache styles in particular have been popular in Mexico throughout its history, often associated with Mexican culture, while the beard is more popular in the United States.
How to Groom the Mexican-style Beard or Mustache?
Oils
Using oils on Mexican-style beards and mustaches can offer a variety of benefits. Oils, such as castor oil, coconut oil, sweet almond oil, and jojoba oil, can help combat issues such as dandruff, dry hair, and ingrown hairs.
Additionally, the use of beard oils may improve the growth of beard and mustache hair by strengthening it and protecting it from damage. Furthermore, using oils on Latino-style facial hair can give a more vigorous appearance by nourishing the skin beneath it.
Scissors
The benefits of using scissors to groom a beard or mustache are precise and versatile. Scissors allow for precise cutting and removal of stubborn hairs, as well as the ability to create a variety of different cuts tailored to an individual's beard or mustache.
Trimmer
It is recommended that a razor be used as the best tool for grooming a beard or mustache. An electric razor can be used if one does not have access to a razor, but it is important to avoid touching the mustache too often.
Brush and Comb
It is important to properly brush and comb one's mustache or beard in order to keep it looking neat. To do so, a mustache comb is recommended for keeping the mustache clean and trim.
Additionally, a beard conditioner can help to keep the beard healthy and styled.
Finally, it should be brushed and combed at least once daily, with a weekly trimming of the beard being necessary as well.
Beard Wax
The best type of wax to use for styling facial hair is one specifically designed for the purpose.
Styling wax works great to keep the facial hair in place all day, while quality beard balm can help give more shape and definition when styling handlebar or Imperial mustaches.
Conclusion
So there you have it, our guide to the best examples of Mexican beard and mustache styles! We hope you found this helpful and that you're able to find the perfect style for you. Remember, don't be afraid to experiment and have fun with it!
FAQ
Where does the Mexican mustache come from?
The Mexican mustache is a style of facial hair that became popular in the late 19th century Mexico. It's characterized by a thick, bushy mustache that covers the entire upper lip. The mustache is often waxed and shaped into a variety of different styles.
What is the most popular mustache style in Mexico?
The most popular mustache style in Mexico is the pencil mustache, which is a thin line of hair above the upper lip. This style was made famous by Mexican artist Frida Kahlo.
What does a mustache mean in Mexican culture?
In Mexican culture, facial hair is often seen as a sign of power and virility. It's interpreted differently depending on the region, with men who have facial hair being viewed as the most strong and masculine.
Can Mexicans grow mustaches?
Yes, Mexicans can grow mustaches. In fact, many famous Mexican actors and musicians have mustache styles that are iconic and instantly recognizable. Mexican mustache styles range from the classic handlebar to the more unique pencil mustache.