Do you want to better hair growth? It's one of the most searched hair problems because it affects millions of people worldwide. While some hair loss may be hereditary, other may be stopped and to regrow hair, particularly with hair growth oils.
Hair growth oils include essential oils like castor oil, jojoba oil, rosemary, tea tree oil, argan oil, and coconut oil. Some of these oils help repair your follicles at a cellular level, while others revitalize your scalp to reduce dandruff and irritation.
We looked at the best oils for hair growth and chose the top products, reviewing for successful results, shine, dandruff elimination, and long-term hair regrowth.
Buyer's Guide to Hair Growth Oils
From biotin oils to rosemary to Jamaican black castor oil, there are a lot of ingredients in hair growth oils, so which ones actually work? The truth is, everyone has different body chemistry, and what works for some may not work the best for your hair.
However, high-grade, fast hair growth oils should improve the health by strengthening your hair and scalp by healing and preventing breakage. For many, hair growth oils nourish and invigorate hair follicles, resulting in natural hair growth.
These are a few factors to keep in mind when shopping for your next hair growth product.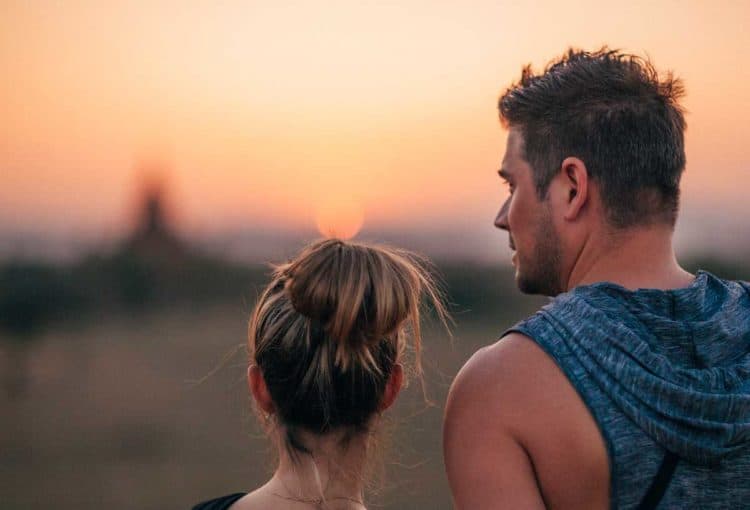 1. Types of Oils
You'll find all kinds of products with a long list of oils in their ingredients. However, only some of these actually produce hair growth. These are a few of the top essential oils to look out for:
Castor Oil
Made from the Ricinius communis plant, castor oil contains ricinoleic acid, which makes it an excellent moisturizing agent.
Rosemary Oil
Known for its flavorful and healing properties, rosemary is often used in hair growth products because of its anti-inflammatory properties.
Tea Tree Oil
A popular anti-bacterial, the leaves of the Australia tea tree produce an oil used in skin and hair care products.
Jojoba Oil
Extracted from the seeds of the jojoba plant found in SW United States, jojoba oil is a waxy oil that moisturizes hair, preventing dryness and breakage.
Argan Oil
Used in Morocco for centuries, argan oil is used in culinary, cosmetic, and medicinal applications, but it's commonly used as a hair moisturizer.
Coconut Oil
Coconut oil has lauric acid, which helps bind proteins to your hair, protecting roots and strands from damage.
Peppermint Oil
This essential oil has been found to increase hair growth and thickness during anagen phase, according to recent studies.
2. Hair Texture and Scalp
Most people have dry, oily, or combination "normal" hair. If you have dry hair, you want an oil that will provide more moisture.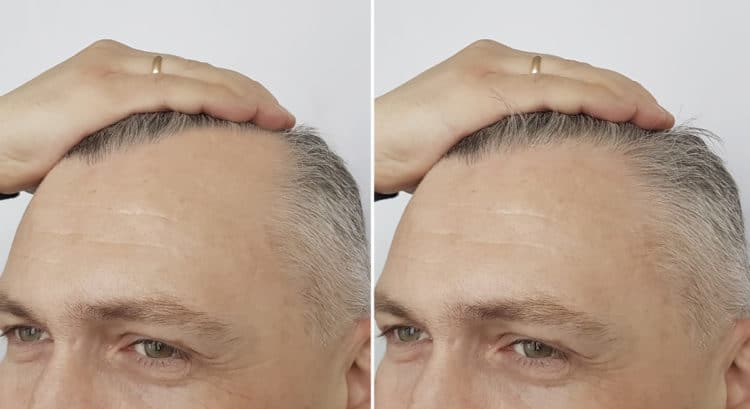 However, oily hair texture can respond poorly to more oil, so you want to use a tea tree or coconut oil combination that won't cause your scalp to break out or become more greasy.
3. Includes Biotin
We've studied the effects of biotin creams, thin hair shampoos, and oils, and they all have a positive effect on hair growth. Many formulas combine essential oils, vitamin E, and biotin for a powerful hair growth serum.
Your diet and intake of nutrients can also help with hair growth. Take a look at hair growth vitamins and diets for hair loss.
4. Price
In some cases, you may want to purchase oils separately that will match your hair texture, instead of purchasing an expensive standalone product. However, we think it's best to read reviews, look at results, and determine your budget for hair loss prevention.
In most cases, you'll pay between $10 to $20 for a high-quality hair loss serum oil. The size of the bottle should factor into your cost. If you purchase a 2 oz bottle, it will likely last you 30 to 60 days if you apply a small amount to your hair every other day.
How to Use Hair Growth Oils
Almost all hair growth oils have the same instructions. Most have a droplet application that you can rub into your palms and then massage into your scalp. Here's a step-by-step process to get the most hair growth.
1. Apply Drops to Dry Scalp
You'll apply hair growth oil to any bald spot areas or to your entire scalp, depending on how much you want to use.
2. Leave In for 30 Minutes or More
You should apply drops 30 minutes before showering, but in most cases, you can leave the oil in your hair overnight and shower in the morning to rinse out. It won't hurt your hair to leave in for longer, but it can make your scalp too oily if you don't rinse it out.
If you have an allergic reaction, rinse out and contact your doctor immediately.
3. Repeat 2 to 4 Times Per Week
The recommended dosage for each hair growth oil is listed with the instructions, but it also depends on your hair type and growth patterns. Some use castor oil every day and rinse out within 30 minutes, while others leave in over night twice a week to improve hair growth.
Top Hair Growth Oils for Men and Women
We reviewed the top hair growth oil products, based on their ability to regrow hair and improve scalp health. See the in-depth review below of the following 11 hair growth oil picks.
When looking for strong hair, EssyNaturals Hair Growth Oil offers an exceptional formula for smoother, shinier, thicker hair. It includes castor oil, rosemary oil, caffeine, and biotin for a complete blend that boosts your hair follicles.
No products found.
No products found.
Packed with antioxidants, vitamins, and nutrients, EssyNaturals works for all types of hair as well. The brand even made sure that the oil works for African American hair and provides a step-by-step guide for how to use with different textures.
Where to Buy
---
Hair thinning comes in all forms, so it's appropriate that Botanical Green Care developed a DHT blocker for all types of hair. The formula is an organic, nutrient-rich mixture that combines saw palmetto, pumpkin seed, cayenne extract, and other oils to reduce hair loss.
This oil works to stimulate hair growth. Both women and men have found that it regrows hair by decreasing dihydrotestosterone (DHT). Your scalp will feel super moisturized and healthy after using this hair growth oil.
Where to Buy
---
We believe in guarantees, and we weren't disappointed with the Hair Thickness Maximizer hair growth oil. This all natural formula comes in 1 to 2 fl oz sizes, and it includes a super-sized blend of oils. You'll find a variety of hair growth essential oils in one bottle.
All Natural, All Organic Hair Growth Oils - Stimulates & Nourishes Hair Follicles & Scalp. Designed To Revitalize, Strengthen And Protect -. For Hair Restoration, Stronger, Thicker & Long Lasting Hair.
Anti Hair Loss Proprietary Blend - Enhanced With Jamaican Black Castor Oil, Jojoba, Argan, Refined Rosehip, Cayenne Extract, Pomegranate Extract, Alfalfa Extract, Spearmint, Rosehip Extract, Ginkgo Biloba Extract, Lemongrass, Tea Tree, and Peppermint.
Hair Thickening Oil - Recommended For Thinning Hair, Weak Hair Or Hair Loss Including Balding And Receding Hair.
Made in the USA - Manufactured Under The Highest Quality GMP Regulations And USA Standards. Free Of Contamination, Molds And Toxins.
Manufactured Under The Highest Quality GMP Regulations and USA Standards. We create conscious hair oils and supplements. This product is vegan, and free of harsh chemicals and gluten. For topical use only.
The Hair Thickness Maximizer formula includes all the essential oils that help your hair grow in thicker and faster. This includes Jamaican Black castor oil, jojoba, argan, rosehip, pomegranate extract, alfalfa extract, tea tree oil, and peppermint. You'll love how your scalp and hair feel after using this oil.
Where to Buy
---
With a guarantee for hair growth results, Mystique Abundance Herbal Hair Growth Oil combines castor oil, coconut oil, almond oil, and lavender oil for a potent formula to regrow hair.
Although their formula is patent pending, Mystique guarantees that you'll see hair growth, renewed hair thickness, and shinier hair.
HAIR LOSS TREATMENT: Promotes fuller, stronger hair and renewal of hair follicles through advanced formula, infused with 30 Herbs and Oils. Provides essential nutrients to scalp and nourishes and strengthens your hair, safeguarding against damage and promoting brilliant, resilient locks.
KEY INGREDIENTS for HAIR GROWTH: It is formulated with Castor, Rosemary, Black seed, Tea Tree, Coconut, Argan and Hibiscus oils and 22 Herbs to deeply penetrate the scalp, increasing circulation, hair growth and combating dandruff, while providing a soothing relief to itchy, sensitive skin.
100% NATURAL INGREDIENTS for HEALTHY HAIR: A blend of all-natural extracts that stimulate the scalp and reduce hair loss. Our formula works to strengthen, lengthen, nourish, and protect your hair, promoting a healthy scalp and vibrant locks.
CREATED BY WOMEN FOR ALL HAIR TYPES: Our easy to use formula delivers optimal results in a short amount of time to make you looking your best and giving you a radiant look.
DIRECTIONS: Part hair into 3-5 parts using fingers or clips and apply to the scalp using dropper. Leave for 10-20 minutes and rinse if needed.
You can see the benefits after just one use of this hair growth serum. It's easy to apply and easily rinses out, leaving behind zero residue, which is perfect if you have an oily scalp.
Where to Buy
---
We've used Cherioll Growth Oil in the past and found that it truly does work for thicker hair growth. This formula uses a combination of ginseng, black sesame oil, ginkgo, vitamin E, and polygonum multiflorum.
These organic ingredients heal and restore hair follicles, leading to stronger, thicker hair.
HAIR REPAIR: The hair growth Serum not only effectively promote hair growth, make hair follicle nourishing and active, but also reduce hair become greasy.
EFFECT:Our hair growth essence can effectively prevent hair loss by delivering nutrition to hair root, repair damaged hair, restore the vitality of hair.
PERFECT FOR ALL HAIR TYPES: Dry and frizzy hair, medium to coarse hair, both men and women.
NATURAL INGREDIENTS:.This hair growth Liquid is a natural and top quality product. Our ingredients come from natural sources and will give you the results that you so much yearn for.
APPLICABLE HAIR SYMPTOMS: Slow hair growth, hair urgent need to grow, inelastic, hair tangled dull, easy to break, rough and unruly, not supple.Note: Need to persist for 3-5 months to see the effect.
The unique formula is heavily influenced by eastern medicinal herbs, which aid in healing dry skin on the scalp. You'll feel it instantly start working on your scalp. With continued use, you'll see growth within a few weeks.
Where to Buy
---
With its silicone-free and sulfate-free formula, Hairfinity Botanical Hair Oil is a revitalizing formula that combines sweet almond, jojoba, and olive oils, among several other essential oils. While it does provide moisture for your scalp, you may need to use this formula regularly for a couple of weeks to see growth.
Chemical Free - No additives for maximum healing anti-inflammatory benefits. 100% naturally derived ingredients and essential oils. Free of sulfates, silicones, parabens, phthalates, mineral oil, petroleum and fragrance.
Hair & Scalp Deep Treatment - Collagen, Grapeseed Oil, Sweet Almond Oil, Coconut Oil, Olive Oil, Jojoba Oil, Moringa Oil, Apricot Oil, and Vitamin E are infused with Essential Oils.
95% Reduction in Breakage - Pamper your hair and scalp with this powerful blend of nutrient dense vitamins and essential oils. Increase shine & elasticity so hair naturaly grows faster by retaining length.
For All Hair Types - Including Color or Keratin Treated, Permed, Natural, and Curly Hair. For men and women. Perfect to deliver botanicals to areas affected by hair loss, or thinning.
Use with hair vitamins and hair growth products. These statements have not been evaluated by the FDA and are not intended to diagnose, treat, cure, or prevent any disease or health condition.
For those with dry scalp, Hairfinity works as an overnight treatment to get rid of dandruff and irritated skin, which is helpful for hair loss prevention. The light scent is refreshing yet subtle, too.
Where to Buy
---
Why not go with the most used essential oil in hair loss treatments? Sky Organics Cold-Pressed Castor Oil for Growth is a great product for your scalp, but it also works for dry skin all over your body. This 100% pure castor oil product contains no other ingredients, alcohol, or chemicals.
WHY WE LOVE IT: Sky Organics Organic Castor Oil is a natural source of fatty acids that help moisturize the roots and nourish hair follicles for healthier, stronger and fuller looking hair, lashes and brows.
FOR FULLER LOOKING HAIR: Sky Organics Organic Castor Oil helps condition roots and nourish hair follicles for healthier, stronger and fuller looking hair, lashes and brows.
COLD-PRESSED: Sky Organics 100% pure Organic Castor Oil is retrieved through a process of cold-pressing rather than chemical extraction to help retain its vitamins and antioxidants and eliminate any potential irritants.
FOR BEST RESULTS: Warm a quarter sized amount of Sky Organics Organic Castor Oil into the palms of your hands and spread evenly all over scalp. Comb through from roots to ends. Leave in overnight or at least 1 hour, then wash out with shampoo to reveal deeply-hydrated, luscious-looking hair.
GOOD FOR YOU, GOOD FOR THE PLANET: Sky Organics Organic Castor Oil is USDA Certified Organic, 100% vegan and cruelty-free and is responsibly made in small batches with the highest quality ingredients.
We love how much you get for the price. This is unrefined castor oil, so it's best to use for scalp treatments to eliminate flakes and inflammation.
Where to Buy
---
The latest in hair growth treatments is the Genius Labs Hair Growth Oil with Biotin. It's a potent treatment that works for men and women, and it's packed with nutrients to activate dormant hair follicles. It's also quite gentle, so you can use it every day if needed.
Smart hair growth: GENIUS STEM works effectively by naturally activating dormant hair follicle germ tissue on the scalp, promoting rapid growth and nourishment of hair due to its unique organic ingredients. It contains bio-active nutrients essential for hair growth.
Healthier and fuller hair - Our nourishing formula strengthens thinning and weak hair resulting in noticeably thicker, fuller and healthier hair. Hair becomes smoother and shinier with less frizz and breakage.
Suggested use: For the best results, mix 2 - 3 drops of the product with shampoo.Work a quarter-sized amount of product into palms and massage into your scalp, working from root to tip of hair using your fingertips. Wash your hair thoroughly with warm water.
Safe & gentle - GENIUS STEM hair growth oil is very gentle yet provides amazing results. It is non-paraben , non-cruelty, non-gluten, non-sulfate, non-parfum
We love how easy it is to apply this oil using the dropper. You can work in with your shampoo to reveal shinier, healthier hair after just one application.
Where to Buy
---
With two bottles in one, Wild Growth Hair Oil offers 4 fl oz of concentrated essential oils. All you have to do is apply a few drops to your hair after you wash with your regular shampoo, then leave it in overnight.
Four 3.3 Ounce bags with no added preservatives
USDA Organic, gluten free, and Non-GMO verified.Concentrated formula
Made with all natural, wholesome ingredients in a delicious baked crunchy snack
Itu2019s the perfect on the go, healthy nibble that's great for sharing with family and friends
Each bag is packed with protein, fiber and one whole veggie per serving
Just by using this oil for 3 days a week, you can improve your hair growth and reduce hair breakage. It's also beneficial for softening African hair and regrowing hairlines.
Where to Buy
---
The Pura D'or Hair Thinning Therapy scalp serum includes a variety of oils, as well as biotin, caffeine, stem cells, and catalase. It works for all hair types and blocks DHT, allowing your hair follicles to re-grow hair and thicken as well.
CLINICAL POWER. Clinically tested formula with many great benefits including reduce hair thinning due to breakage and increases volume.
HELPS HAIR THINNING NATURALLY. Stimulating blend of 16 Key Active Ingredients including Niacin, Biotin, Argan Oil, antioxidants and other natural ingredients that detoxify the scalp and encourage healthy hair, strength and resiliency.
GET TO THE ROOT OF THE PROBLEM. It all starts with a healthy scalp. This invigorating blend of extracts and essential nutrients fortifies and energizes hair from roots to tips, helping reduce hair thinning.
GENTLE YET EFFECTIVE. Ultra-nourishing blend of premium oils and antioxidants specially formulated to effectively treat thinning, damaged, and/or color-treated hair. Gentle enough for daily use.
SCIENCE PLUS NATURE. All PURA D'OR formulas combine science and nature to deliver transformative hair therapy. No SLS (Sulfates). No Parabens. No Harmful Chemicals. Gluten Free. Hypo-Allergenic. Cruelty-Free. Manufactured in the USA. Color Safe.
Pura D'or is only of the only companies that conducts several clinical studies. With their 8-week clinical study, they found that this formula drastically reduces thinning and thick hair, though you may need to use for several weeks to see growth.
Where to Buy
---
One of the formulas we reviewed that includes 100% rosemary oil, Maple Holistics Hair Growth Oil has anti-aging, acne healing properties. It's also one of the most successful treatments for dry scalp and hair loss, according to thousands of 5-star ratings.
Essential Oils for Hair - Cleansing essential oils like rosemary can help improve your hair care by working as a dry scalp oil exfoliator scalp cleanser and hair shine serum for flawless looking hair
Pure Essential Oils - Rosemary is one of the top essential oils for diffusers for home because aromatherapy essential oils for diffusers and other uses help enhance wellness wherever and whenever
Rosemary Oil for Skin - Rosemary is one of our favorite essential oils for skin use as a natural cleansing oil with antioxidants great for beauty DIYs best paired with a one of our carrier oils
Diffuser Oil - Breathe in the wonderful aroma of natural rosemary aromatherapy oil as the diffuser essential oil fills the air with a clean scent bringing a whole new feel to any room or setting
Maple Holistics Quality- Try our rosemary oil essential oil for yourself and see why so many people choose Maple Holistics for their essential oils aromatherapy products and other natural oils
Maple Holistics really gets to the root of the issue with a natural DHT blocking formula that boosts circulation and hair regrowth. Hair looks shinier and smoother after one application, too.
Where to Buy
---
The Genius Cure Hair Growth Oil Serum was developed with biotin for thicker, longer hair that's gentle enough for daily use. With a droplet applicator, you can apply this biotin-infused oil after you wash your hair and leave in overnight for a fantastic dry scalp relief routine.
This formula improves hair health dramatically after just a few applications. You should see renewed hair growth and thicker hair with less damage and split end. It's also paraben-free and sulfate-free.
Where to Buy
---
You'll never be pressed to purchase more oil if you buy this 16 oz bottle of Aria Starr Castor Oil. The formula uses cold-pressed 100% natural castor oil. You can use this to regrow hair, treat dry skin, and even apply to thinning eyebrows.
PREMIUM GRADE: 100% Pure Cold Pressed Castor Oil. Hexane-Free Extraction. Only the best Castor seeds hand-picked and extracted by cold press to preserve the botanical actives and Unrefined for the Highest Quality Grade. HUGE 16 ounce Bottle. Comes with a dispenser pump for easy application.
ALL-IN-ONE SKIN CARE: Get ready for your skin and face to instantly fall in love with your new blemish free and healthy looking supple skin. Removes dirt, grime, make-up, and dry skin. Helps reduce scars, body moisturizer, no more terribly flaky dry legs, smooth skin, even skin tone, reduces pigmentation, minimizes fine lines and wrinkles, reduces eye bags, and helps to fade stretch marks.
ULTIMATE HAIR CARE: Enjoy having young healthy gorgeous thicker hair once again. Your kinky curly hair will feel softer than it has ever been. No more breakage when detangled or manipulated. Say goodbye to your hair falling out, shedding terribly, tangling, ends dry and brittle, thinning, dry scalp and dandruff. No more clumps of hair on your brush. Say hello to thicker eyebrows and eyelashes.
SATISFACTION GUARANTEE: When you ORDER NOW, know that you're protected by our no questions asked money back satisfaction guarantee. If you're not 100% satisfied with any of our products, simply notify us, and we'll issue you a full refund. Your Satisfaction Is Our #1 Priority
With nearly 5,000 positive reviews, this is one of the best products if you want an all-natural, potent hair growth formula that you can keep using for months and months. You should start to see new growth after just a few weeks.
Where to Buy
---
We're a big supporter of all biotin formulas, as this ingredient has been studied and shown to improve hair growth. Pureauty Naturals Biotin Hair Growth Serum combines biotin, vitamin B5, and pea sprout extract.
Hair growth for men & women - The Biotin hair growth serum women love and men rely on. Pureauty's Biotin hair serum is ideal for supplementing hair loss treatments for women and hair loss treatments for men to get thicker, fuller looking hair.
The Biotin Hair Care Authority - Pair our Biotin serum with our Biotin Shampoo and Conditioner for maximum hair support. Add this to your daily routine of using Pureauty's Shampoo & Biotin Conditioner for a full spectrum approach to thicker looking hair.
Premium Biotin Product - Our Biotin for hair formula is Non-Greasy, and made with premium ingredients. The secret lies in the formula of Biotin, D Panthenol (Pro-Vitamin B5), Pisum Sativum Pea Sprout Extract, and other active ingredients and nutrients.
Biotin Hair Growth - Give your hair the appearance of thicker hair with our Biotin hair serum. The Biotin oil alternative, our hair thickening serum is a non-greasy topical Biotin. Biotin hair serum for women and men also gives the appearance of thicker looking hair.
Non-greasy, A little goes a long way - We stand by our high quality standards. Our non-greasy Biotin hair serum is made in the USA and is never tested on animals. We also believe in value - that's why just a little bit of our product goes a long way - making your bottle last longer.
This treatment works best when used daily and works for all hair types. With over 5,000 reviews, it's also one of the most sought after products for hair restoration.
Where to Buy
---
Over to You & Next Steps
These products are phenomenal for hair health and promote hair growth. We've seen incredible results from castor oil and biotin products. What hair loss prevention methods have you tried?
If you're looking for more permanent options for long-term healthy hair growth, check out our hair restoration guide.