Bradley Cooper is one of Hollywood's most beloved actors, known for his stylishly good looks, blue eyes and chic hairstyles. His coveted celebrity hairstyles come in an array of looks, from the poetically disheveled to a classic pulled back style.
The iconic Bradley Cooper Hairstyle is short wavy hair that's layered and lightly pulled back. The sides are cut trim and carefully blended into the top and back. The look is often paired with longer sideburns and a scruff beard for a more rugged appearance.
Bradley has been known to sport various hairstyles like long hair, but he's also served up a buzz cut, and slicked back looks for his roles. His hair always seems to reflect the current characters he's currently portraying on screen.
How to Get Bradley Cooper Hair
Long, textured waves
Light brown to chestnut highlights and lowlights
Short, spiked hair or crew cut
Slicked back long hair looks
Thick, medium-length beard 
Uses wax, pomade, hair gel and texture spray to style
See all of Bradley's haircuts from the past few years, plus a style guide below.
The Best Bradley Cooper Hairstyles
As a country music star in A Star Is Born, Bradley Cooper played alongside Lady Gaga. In the film, he was Jackson Maine, who had a very masculine rocker look.
While his hairstyles are always changing, Cooper enjoys styling his long locks with texture sprays to keep a wavy, tucked behind-the-ear style.
1. Long Haircut
In A Star Is Born, his swept-back, long hair musician look turned him into a heartthrob, and ever since, the long-haired look is back in popular demand.
Cooper also revealed he based the look and style on Eddie Vedder, the frontman for rock band Pearl Jam.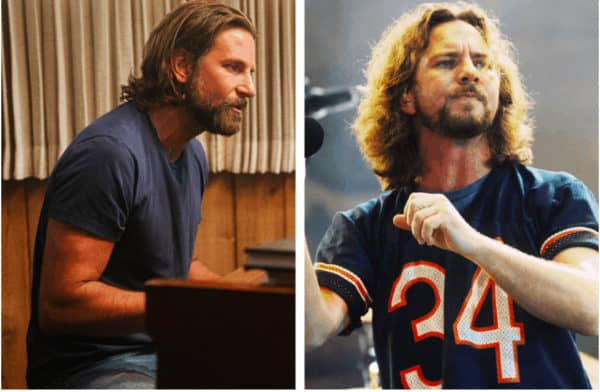 2. Slicked Back Haircut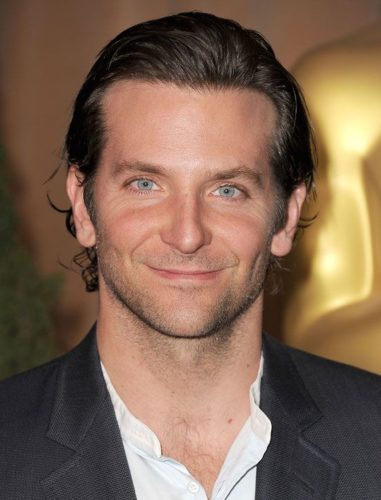 3. Layered Haircut
4. Spikey Haircut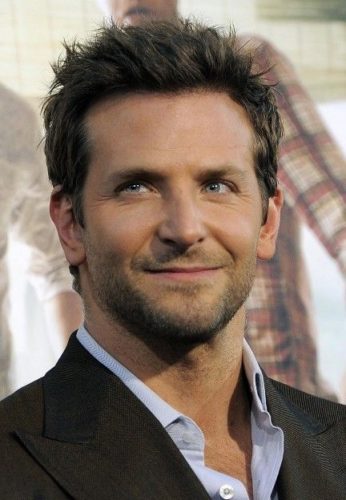 5. Buzz Cut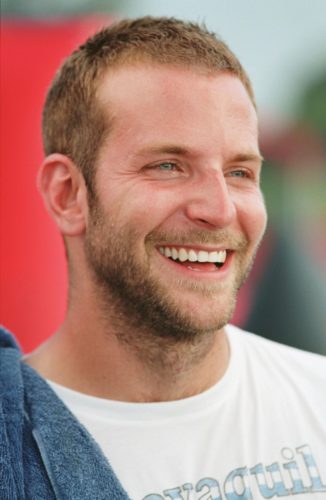 6. Wavy Haircut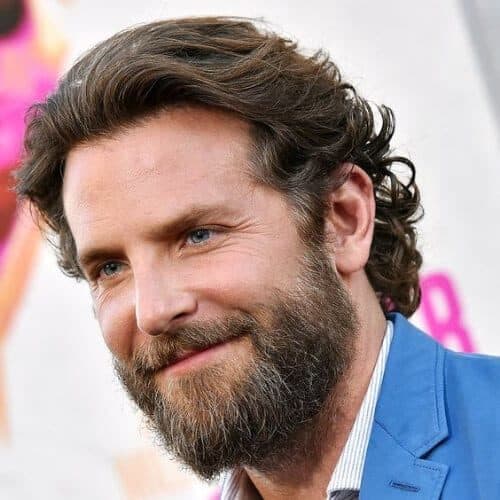 7. Man Bun Haircut
8. Parted Haircut
9. Long and Bearded Haircut
10. Highlighted Haircut
How to Style Hair Like Bradley Cooper
People Magazine voted Cooper "Sexiest Man Alive" in 2011 with several thick, long-haired looks. However, there are times when he's rocked a spiked haircut or even a buzz cut, shaving most of his hair. In addition, Brad is a fan of thick, medium-length beards to match his unkempt long hair.
His Famous Haircuts
Most recently, Cooper opted for a dark long hair look with tousled waves and layers. The back and sides are medium-length, not quite as long as his locks on top. You may want to see a barber once every 2 months to layer and texturize your hair.
In the past, Cooper has played around with hair dyes and highlights, opting for blonde and honey highlights to add more definition to his thick waves.
The Hangover actor also typically has a medium-length to long, thick beard he styles with a mustache.
Copy His Hairstyle
Whether on the screen or the red carpet, Bradley typically styles his hair slicked back or tousled with wavy locks. He does this using a texture spray or wave spray.
Depending on the look, we think the key to a Bradley's hairstyle is keeping your hair medium length to long with layers.
Experts say don't use a blow dryer with this look. Instead, just air dry and use a styling cream or sea salt spray to add shine and texture.
Once finished, push hair on the sides back behind your ear just slightly. You may also notice that Cooper may part his hair in the middle, or he'll push it back. In some cases, it's slicked back using pomade.
Barbers say it could take upwards between 6 – 9 months to grow your hair like Bradley Cooper's longer hairstyles.
If you're having trouble growing long, healthy hair, look into hair products like thickening shampoos. Some telltale signs include brittle hair, split ends, dry hair, thinning spots, and dry scalp.
To fix your routine and optimize for the best possible hair growth, try a shampoo or conditioner with jojoba oil or argan oil. However, experts say not to shampoo long hair too often.
Does He Have Thick Hair?
Yes! Bradley Cooper is known for his thick, often wavy locks. His haircuts typically feature flowing waves past his ears with curly hair in the back.
If you're worried about thinning hair and this look, you can still achieve Cooper's slicked-back look that works really well with a V or Widow's Peak. This is because the length on top can be styled over thinning spots.
Styles from A Star Is Born Movie
Jackson Maine Hat
According to fans on Reddit and an expert stylist, the type of hat Bradley Cooper wore in A Star Is Born movie is a Stetson.
Like the Stetson Sturgis wool hat, but possibly modified with a unique leather band after the Wool Stetson from Hammacher Schlemmer.
Jackson Maine Hairstyle
Jackson Maine is a troubled country musician, but his locks are quite golden. There are a few key characteristics to this look you must nail if you want to get it right:
Long, nearly shoulder-length hair
Unkempt, tousled waves
Texture spray or sea salt spray to achieve the wavy look
Medium-length trimmed full beard and mustache
Light brown highlights and chestnut lowlights
Tucked behind ears
Parted to the side or slightly pushed to one side