Ever since Robert Downey Jr. became Iron Man, he's wowed his fans by becoming a bit of a superhero in real life. He took the time to visit a terminally ill boy at a children's hospital in London. The man has become larger than life, and with his rocketing rise to worldwide fame, his celebrity hairstyle is trending.
Robert Downey Jr. hairstyles range from long and messy to super neat and short crew cuts. As Tony Stark, his hairstyle is short and spiked with a unique Van Dyke beard shape. 
Over the years, Robert Downey Jr. has changed up his style, color, highlights, and hair length. To see all of Robert Downey Jr's haircuts and styling tips, we've put together 15 favorite RDJ looks below.
---
Robert Downey Jr.'s career has spanned more than 5 decades, and his hairstyle seems to change from year to year. However, his beard and hair always accentuate his face shape perfectly. However, most simply like his iconic look as Tony Stark in Marvel's Iron Man.
1. 1980s RDJ Haircuts
In the 1980s, Robert Downey Jr. was a fashion and hair icon.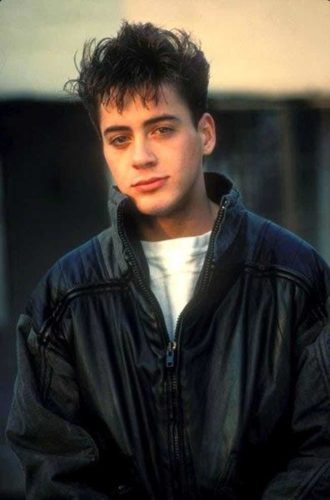 2. 1990s Hair
As he skyrocketed to Hollywood fame in the 90s, RDJ's hairstyle stayed long and tousled.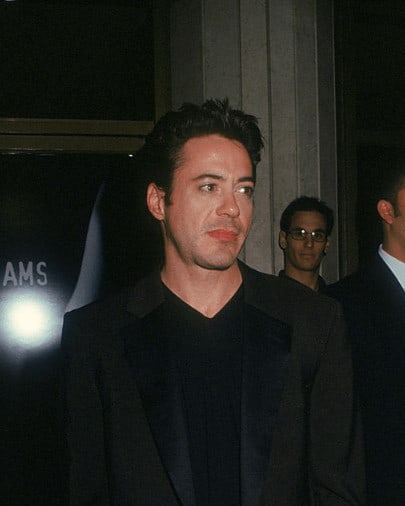 3. Early 2000s
After some ups and downs in his career in the late 90s, RDJ bounced back, and he had a new bearded look.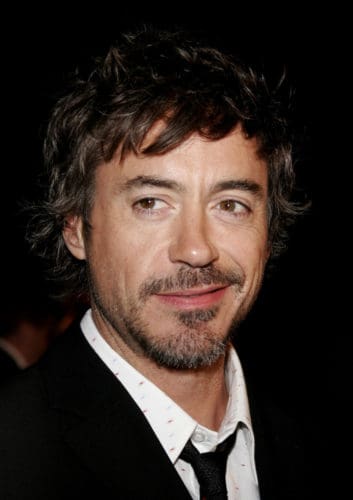 3. Tony Stark Hairstyle
The actor Robert Downey Jr has become famous for his role as Tony Stark in the 2008 Iron Man. While the actor had resurrected his career throughout the early 2000s, this was easily his biggest role to date.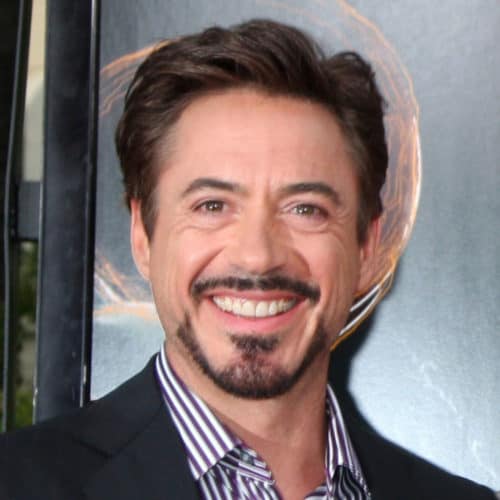 4. Salt and Pepper
Showing age isn't a problem for RDJ. His hair remains remarkable, even with some salt and pepper highlights.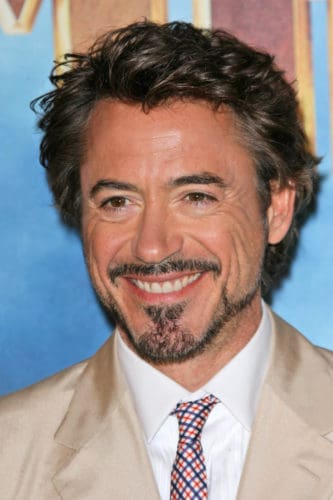 5. Short Hair
His salt and pepper buzzed beard, and short hair with colored glasses has become his iconic look.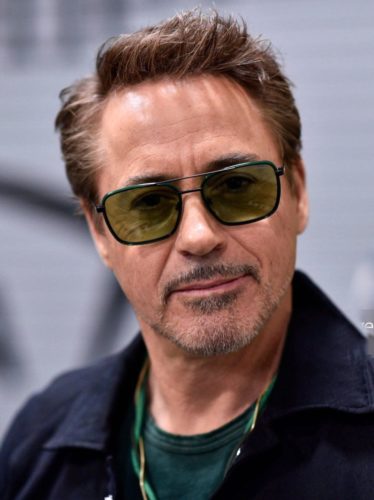 6. Highlighted Hair
Highlights give RDJ's thick, long locks some shine and texture.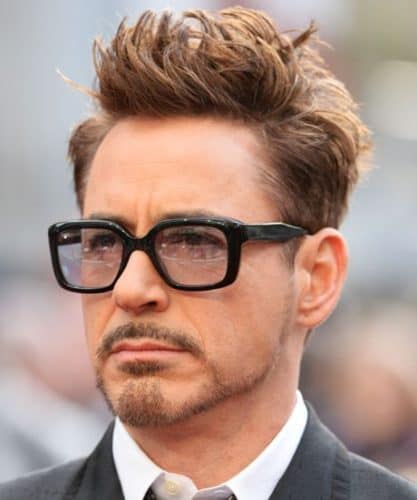 7. Buzz Cut
The actor always likes to change it up, showing just how far he can go with a short buzz cut.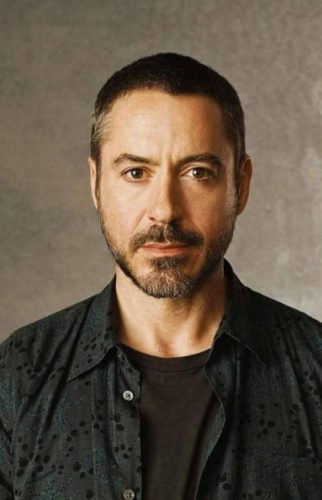 8. Sherlock Holmes Haircut
In 2009, RDJ became the infamous detective Sherlock Holmes.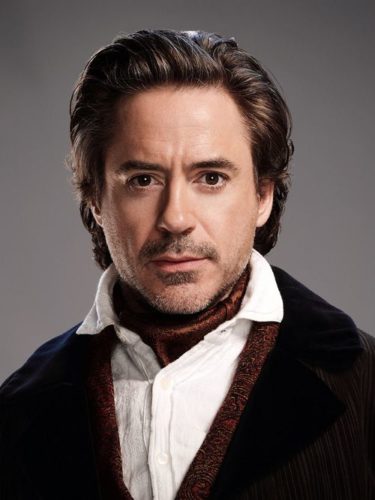 9. Spiked Hair
It's one of his go-to short looks. With a bit of pomade or wax, it's easy to achieve these soft yet textured spikes.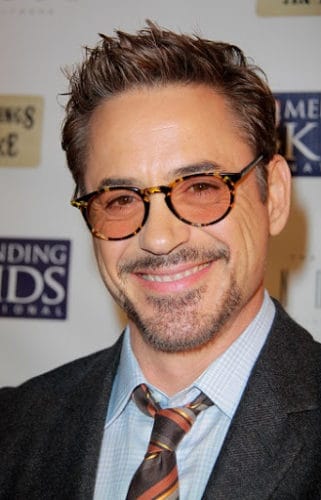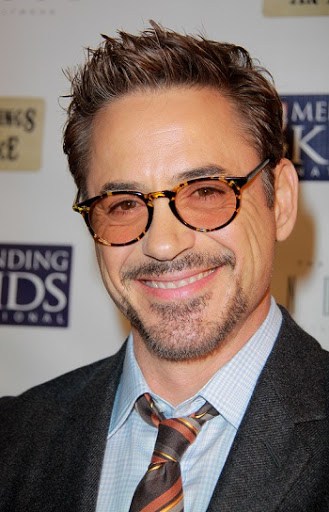 10. Hair and Mustache
Below, RDJ at the premiere of Tropic Thunder in 2008 with longer hair and a mustache.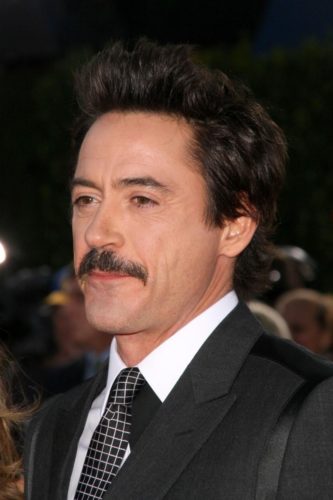 11. Infinity War Iron Man
Growing out his hair after finishing up Avengers: Infinity War.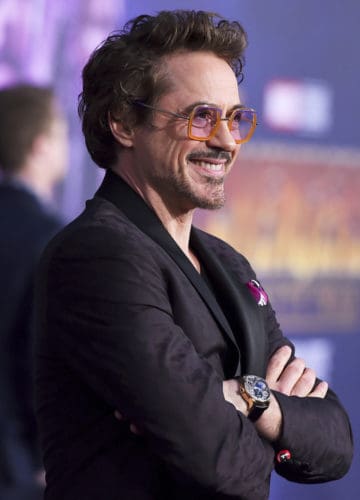 12. Long Hair
Looking like a 90s Wall Street businessman, RDJ has often let his locks grow pretty long.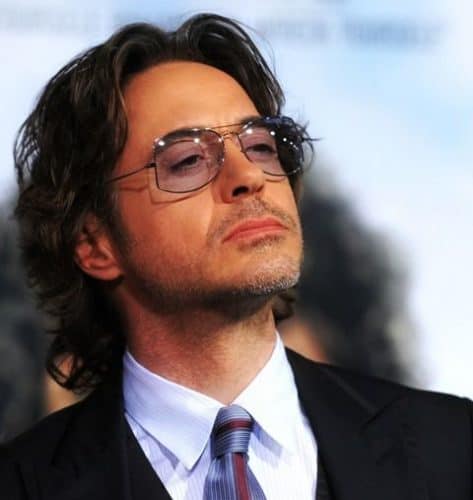 13. Young Robert Downey Hair
You may not have ever seen RDJ with a full beard. That's because it goes back all the way to the 1980s.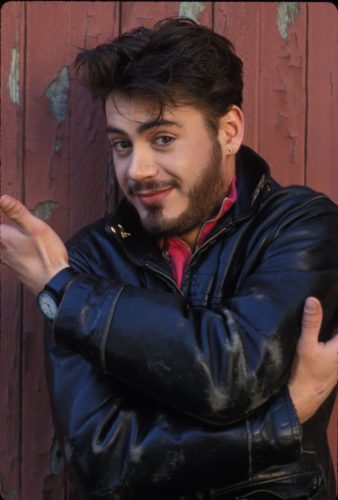 14. RDJ with Blonde Hair
For a Tropic Thunder promotion, Robert Downey Jr. had a hilarious photoshoot where he briefly had a bleached blonde coiffure.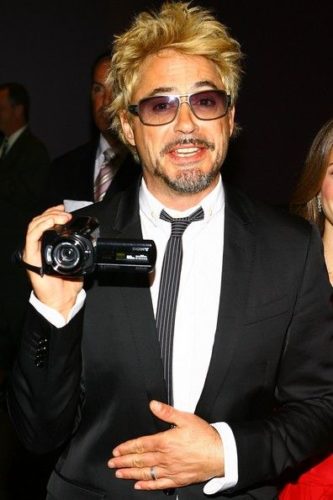 15. Dr. Dolittle
The shorter haircut with a quiff is RDJ's latest style for the Dr. Dolittle red carpet.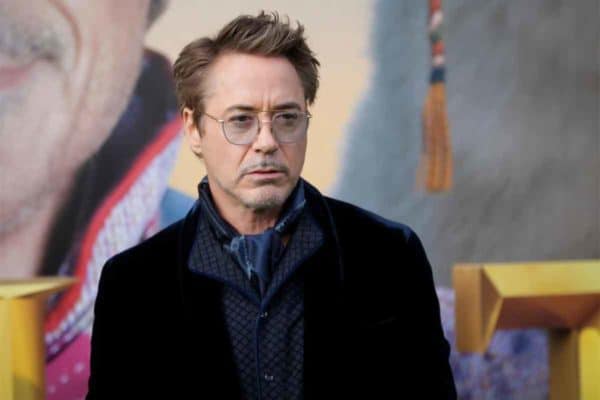 What's Next for Robert Downey's Hairstyle?
Robert Downey Jr. started acting in 1970 at just five years old with the movie Pound, which means he's been acting for 50 years. His hairstyles have changed with the times, but with age, he's tamed down his wild, messy locks for shorter quiff looks and crew cuts.