Are you tired of searching for the perfect beard style that complements your look? Look no further! We have researched and compiled the ultimate guide to black actors with beards, including tips and tricks to achieve a stylish and well-groomed beard that will make you stand out from the rest.
We understand that black men's facial hair requires extra care and attention due to its unique texture and growth pattern. That's why we have included expert advice and product recommendations to help you moisturize, straighten, and groom your beard effortlessly.
Join the hottest trend of the year and take inspiration from black celebrities who have taken the beard game to the next level. Read on to discover the sexiest celebrity beard style for your new look.
The 12 most dazzling stars transforming Hollywood with their beards
1. Brian J. White with Pencil Stash and Small Goatee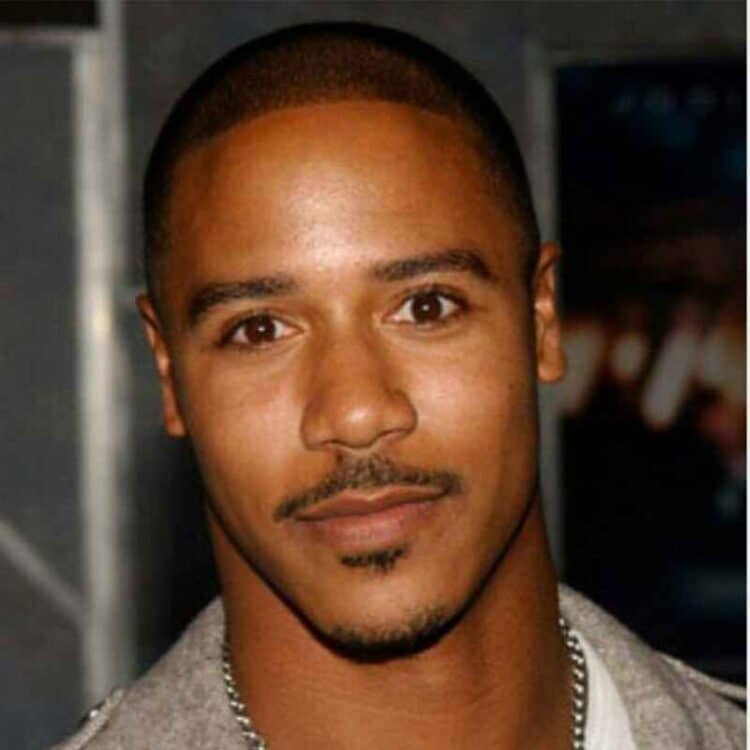 Brian J. White sports a refined, stylish beard style that complements his pearly whites. He rocks a simple short afro with trimmed-down sideburns, which he pairs with a pencil mustache and a small goatee. This beard style is popular with black men as it looks great and is easy to maintain.
The uniform beard style suits him best, and he visits a barber to discuss which areas to leave longer and shorter. Overall, his beard style is well-groomed and adds a touch of sophistication to his appearance.
2. Columbus Short with Low Box Short Stubble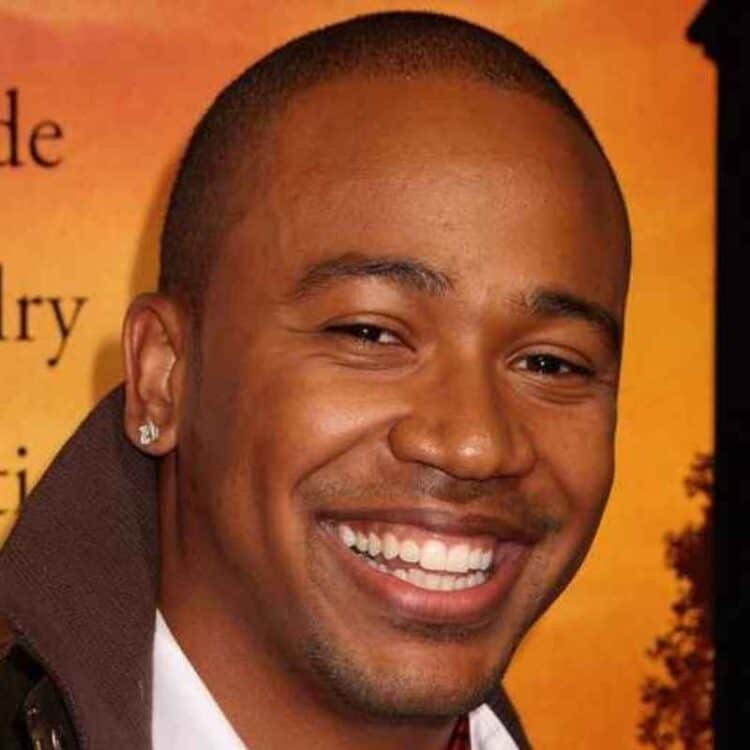 Columbus Short's low-box short stubble beard style is a winner. It's short and neat, just like his hair, which really draws attention to his piercing and frames. This style is popular with black men, and it's easy to see why. It's not only easy to maintain, but it's also a great way to showcase your facial features.
A barber can help you achieve the perfect look, whether you have a round or angular face. So, if you're looking for a simple yet striking beard style, try the low-box short stubble. It might just be the perfect fit for you!
3. Danny Glover with Goatee but No Soul Patch
Danny Glover's iconic goatee is a full and well-groomed facial hair style that accentuates his face shape and adds a touch of sophistication to his overall look. The gray beard is neatly trimmed, with a faint mustache that only faintly connects to his goatee. His goatee is a style that has become synonymous with his image and has contributed to his iconic look.
Glover's beard has influenced other actors in Hollywood in terms of style and representation. Many actors have emulated his beard style, with some opting to go for a similar look in their movies and TV shows.
Glover's beard has also helped break the stereotype of clean-shaven actors in Hollywood, paving the way for the industry's more diverse representation of facial hair styles.
4. Derek Luke with Solo Goatee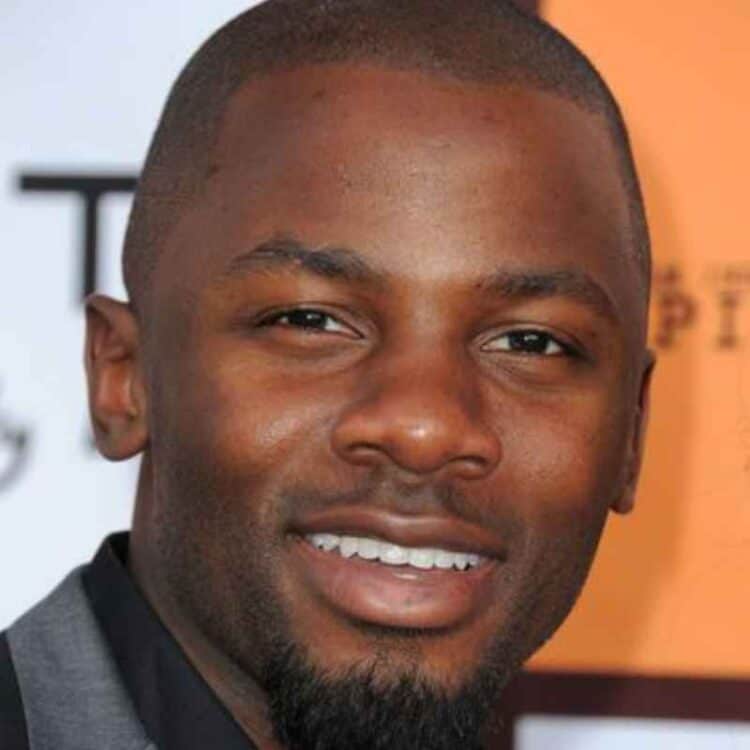 Derek Luke's solo goatee has become his signature look and contributed to his transformation as a Hollywood star. This beard style is trendy among black men worldwide and goes well with his short afro. Luke's goatee style is simple yet seductive, and he has the ability to trim and shape it in many ways while still getting the desired attraction.
His goatee has helped to accentuate his face shape and complements his debonair look. Derek Luke's solo goatee has become an essential part of his style and adds to his charm as a famous television star.
5. Lance Gross with Lightly Grown Mustaches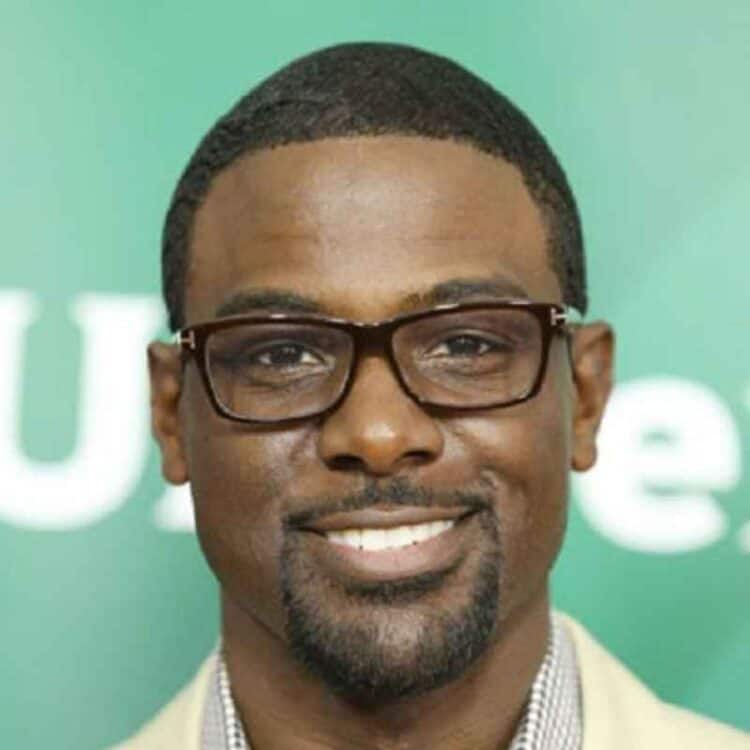 Lance Gross is a stylish American actor, model, and photographer who has made a name for himself in Hollywood with his grunge-like appeal and his well-groomed beard. His goatee style with lightly grown mustaches is an advanced-level look that complements his rounded face and has become his signature style.
Gross has had notable roles in hit TV shows such as "House of Payne" and "Star," and has also appeared in films like "Our Family Wedding" and "Temptation: Confessions of a Marriage Counselor." His beard has helped to establish him as a leading black actor in Hollywood and has become a part of his overall image.
6. Trai Byers with a Stubble Beard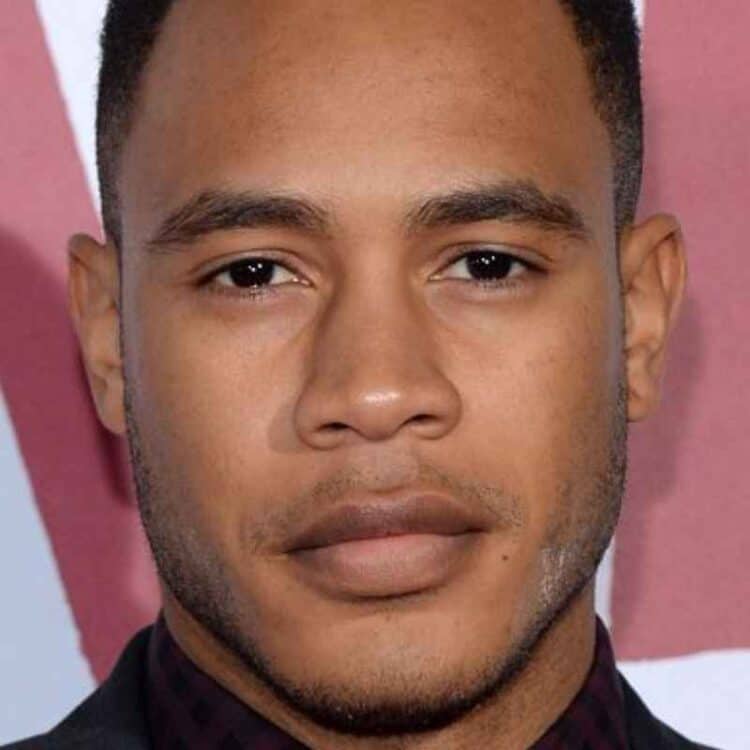 Trai Byers' medium stubble beard is a defining feature of his effortlessly cool and handsome look. The beard is evenly trimmed and neatly shaved, complementing his short hair and adding a touch of ruggedness to his appearance.
This beard style has become popular among young black men, and Byers' mastery of the look has helped him stand out in Hollywood. Its simplicity and low-maintenance nature make it a signature part of his style, becoming a defining feature of his overall aesthetic.
7. Forest Whitaker with Salt and Pepper Circle Beard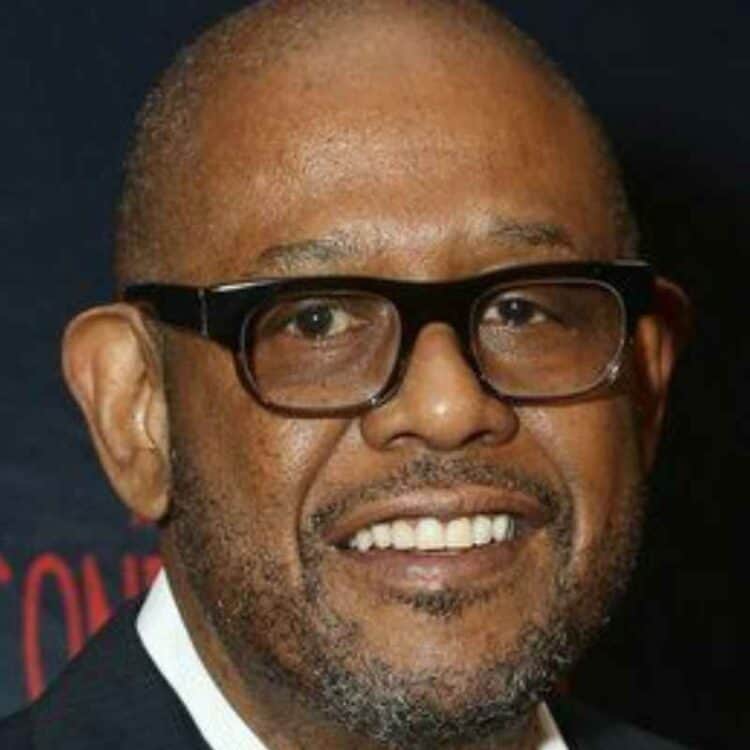 Forest Whitaker's salt and pepper circle beard is a short and well-groomed style that suits his round face shape. The beard's hair measures around one to two inches long, giving it a polished and defined look. It appears to be sculpted precisely, with the beard's edges cleanly shaved on the neck and cheeks.
The texture is smooth and even, with no patches or uneven hairs in sight. The unique characteristic that makes this beard stand out is its circular shape, which frames his face and accentuates his features. Whitaker's salt and pepper circle beard is a sophisticated and stylish choice for any man looking to elevate their facial hair game.
8. Idris Elba with Salt and Pepper Long Stubble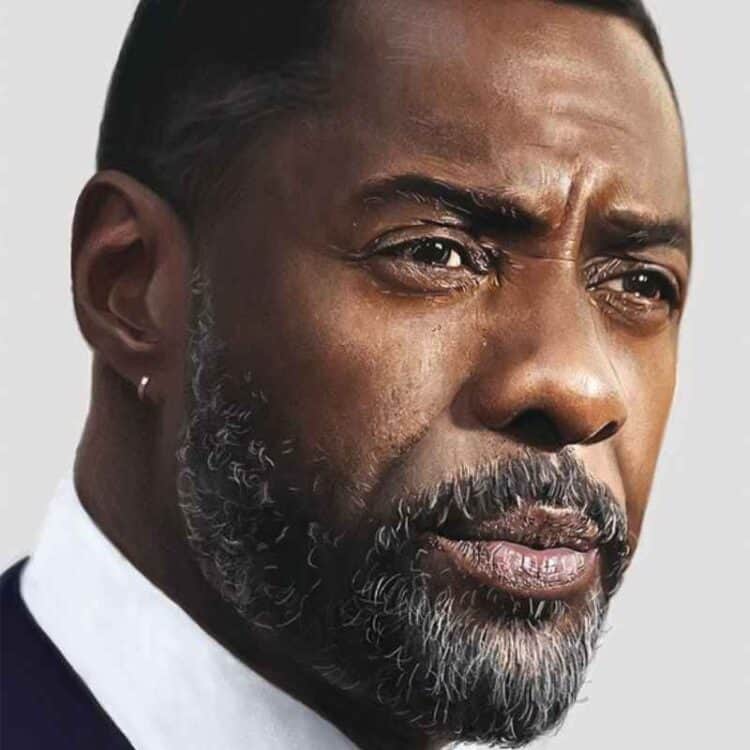 Idris Elba's salt and pepper long stubble is a classic example of how a well-groomed beard can enhance a man's overall appearance and on-screen charisma. The length of his beard is just right, and it blends perfectly with his short hair, adding a subtle intensity to his face and highlighting his jet black eyes. The texture of his beard is also noteworthy, as it looks thick and full without being unruly or unkempt.
This style suits him so well that he has sported it in various movies, including "The Dark Tower" and "Molly's Game," which contributed to his character's persona and made him look even more attractive. Overall, Idris Elba's salt and pepper long stubble is a timeless and sophisticated style that can suit any man's facial structure and age.
9. Jamie Foxx with Trimmed Circle Beard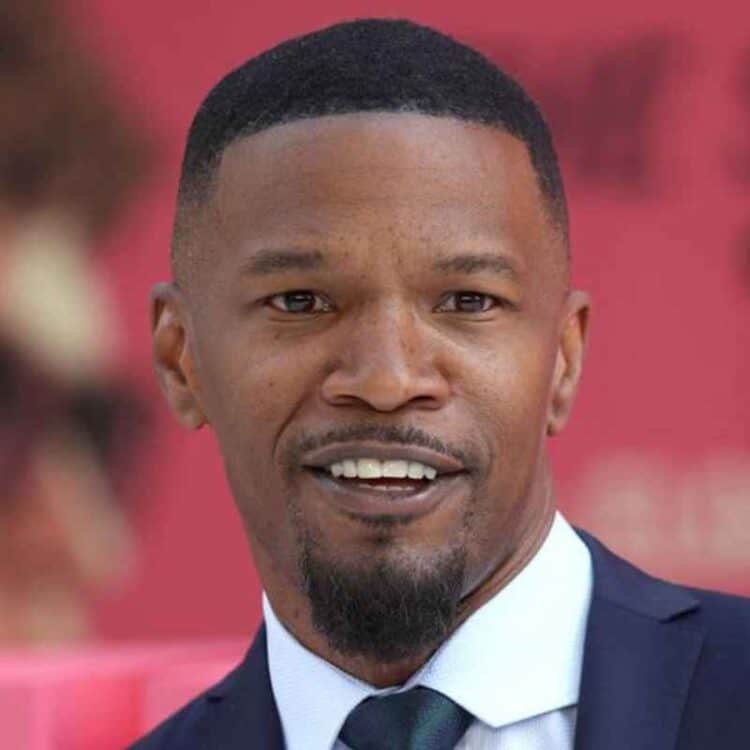 Jamie Foxx's iconic circle beard with a fade is a perfect complement to his long face and debonair style. The trimmed beard combines a thicker goatee and a shorter mustache, while the shaved sideburns and cheeks keep the focus on the center of his face.
This style suits men with diamond and triangle face shapes and is gaining traction in Hollywood, with Foxx being a style icon. His beard adds a sophisticated touch to his overall appearance and enhances his Hollywood image.
10. Jacob Anderson with a Well-Kempt Beard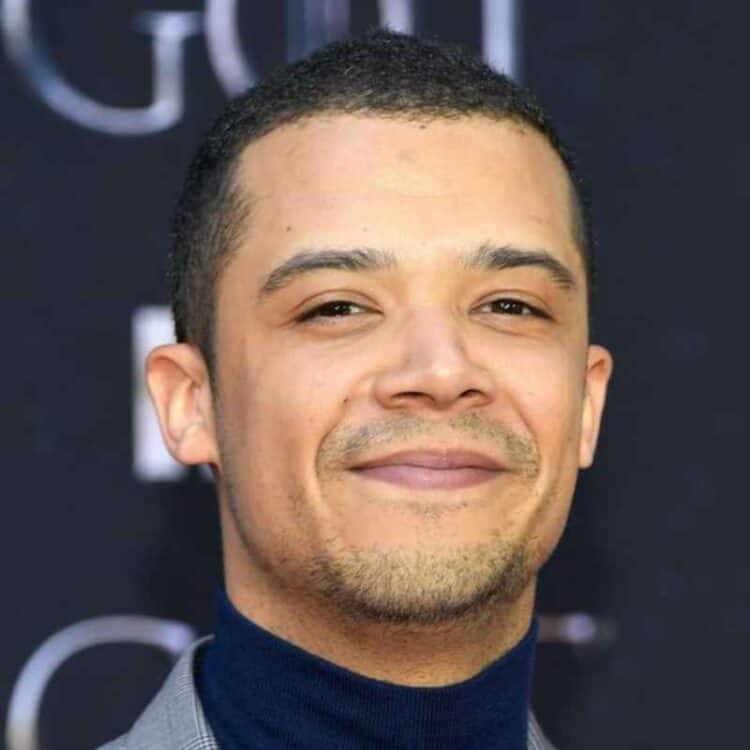 Jacob Anderson is a British actor and musician who rose to fame in Hollywood for his roles in Game of Thrones and Broadchurch. Anderson has been known for sporting a well-groomed beard that has become a signature part of his image.
In Game of Thrones, Anderson played the role of Grey Worm, the leader of the Unsullied army, and his beard helped him portray a tough and commanding presence on screen. In Broadchurch, he played the role of Dean Thomas, a young man accused of a heinous crime, and his beard added to his rugged and troubled look. Anderson has also worked on several music projects, including his debut album "You're a Man Now, Boy." With his talent and unique look, Anderson's career in Hollywood is on the rise.
11. Kevin Hart with Low Box Beard and Pencil Stache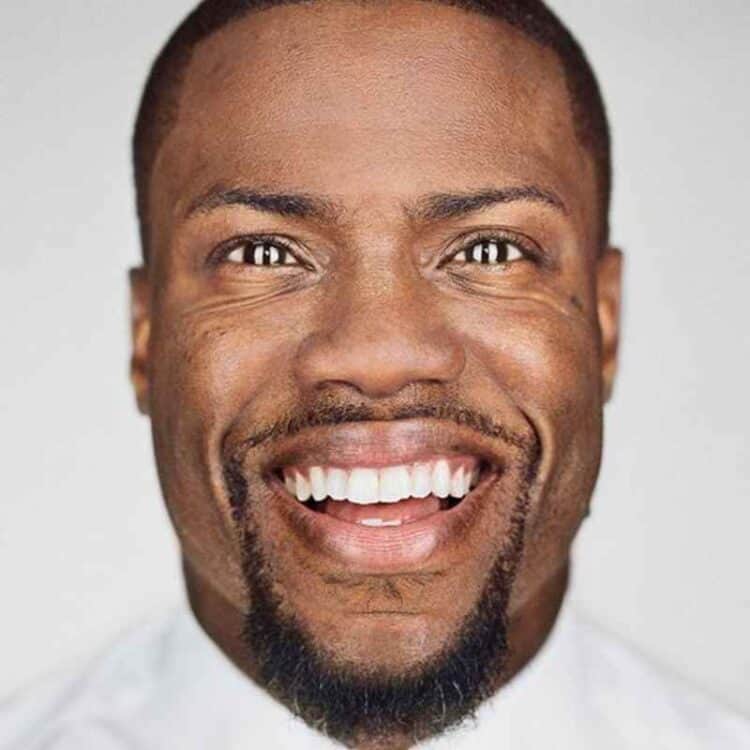 Kevin Hart's low box beard and pencil stache is a signature look that perfectly complements his angular face. The well-trimmed and shaped beard adds a touch of sophistication to his already charming persona, and the pencil stache gives him a playful edge.
Unsurprisingly, his unique facial hair has contributed to his success as an actor, as it adds to his overall memorable appearance. Plus, seeing how he switches up his beard styles for different roles is always fun. Kevin Hart's facial hair game is definitely on point!
12. Tone Bell with his Signature Beard Styles
Tone Bell, the actor, and comedian, has become a household name in Hollywood. He is not only known for his remarkable talent but also for his signature beard styles. Tone Bell's beard has become an iconic part of his look and has rocked various styles over the years.
Bell's rise to fame began with his role in the comedy series Whitney, which aired from 2011 to 2013. He later appeared in other TV shows like Bad Judge, Truth Be Told, and Disjointed.
Bell's most notable role was in the Netflix series, The United States of Al, where he played the character of Carter, a Marine veteran. Bell has also used his platform to advocate for social justice causes, including supporting the Black Lives Matter movement. With his charm and humor, Tone Bell continues to be a beloved figure in Hollywood.
Tips and tricks on how to grow a beard like a celebrity
1. Know Your Beard Style.
2. Take Good Care of Your Beard
3. Find the Right Beard Care Products
4. Invest in the Right Beard Trimming Kit
5. Learn about Beard Grooming Styles
6. Practice Good Beard Hygiene
7. Focus on Building Your Beard Hair
8. Find Inspiration in Celebrity Beards
9. Experiment with Different Beard Styles
10. Commit to Growing Your Beard for the Long Term
Over to You
A beard can make you stand out from the crowd and give you a more rugged, manly appearance. If you're thinking of growing a beard, be sure to do your research and find the style that best suits you. And don't forget to take care of your beard so that it looks its best!
FAQ
What is the visual impact of beards on black men?
A short, one to two inches long beard is a popular and easy-to-maintain style for black men. It can help round out square faces and give length to round faces. The goatee style is particularly popular and versatile, allowing for different sculpting options and connection to a mustache. It's important to consider face shape when choosing a beard style.
How to take care of the skin and moisturize the beard?
To take care of their skin and moisturize their beard, black men should use beard oils with jojoba and argan oil and balms with shea butter and beeswax. They should also avoid products with fragrances, dyes, and lanolin that can irritate their skin and use a smooth-edged beard comb or boar facial hair brush for grooming.
What are the best black men's beard styles to date?
The manly goatee beard is a popular choice for black men, as it can be sculpted in different ways and suits rounded faces when connected to the mustache. Short beards are also easy to maintain and look great but should be grown over three days to avoid a sloppy appearance. A neat, full beard is recommended over mutton chops, or a short beard for a longer face.