Thick, luscious locks don't just happen, even in Hollywood. Many celebrities have treatments, wigs, weaves, and many other tricks to get fuller hair. This includes hair loss shampoos, which have become a popular way to treat the problem at the source.
Whether you are a man or woman, hair loss can be scary, especially with styling your hair. As your hair thins and sheds, you may also notice patches of scalp showing through after a shower. If you want to try something new, these hair loss shampoo treatments may help bring your follicles back to life.
Hair loss shampoos are made to prevent and treat hair thinning, which can be caused by a number of factors. For example, shedding in women is most often related to stress or hormonal changes. Men have the same issues, and other times, hair thinning may be because of male pattern baldness. There are also health conditions such as thyroid-related illnesses, anemia, or an underlying fungus.
Quick Summary of Hair Loss Shampoos We Like
Ultrax Labs Hair Surge (Leave-in treatment, proven results, money-back guarantee)
Nizoral A-D Anti-Dandruff Shampoo (Fights flakes from dandruff, reduces inflammation, blocks androgen receptors)
Revita Hair Growth Stimulating Shampoo (Natural ingredients, therapeutic, highly effective)
Revita CBD Purifying Shampoo (Uses CBD oil, anti-inflammatory formula, increases hair thickness)
Nioxin System Cleanser Shampoo (9/10 people notice thicker hair, full treatment system optional)
Laritelle Organic Shampoo (Certified organic, smells great, promotes hair growth)
Art Naturals Organic Argan Oil Hair Loss Shampoo (Contains DHT blockers, users report hair growth in 14 days)
SheaMoisture African Water Mint & Ginger Detox Shampoo (Scalp cleanser, moisturizer, best for dandruff)
Strong HairPro Hair Loss Treatment Kit (Multi-step hair strengthener, includes DHT blockers
Pure Biology Hair Growth Stimulating Shampoo (Biotin and keratin ingredients, cell stimulations, proven results)
Pura d'or Hair Loss Prevention Shampoo (Includes Argan oil, moisturizes, uses biotin to regrow hair)
Lipogaine Big 5 All Natural Shampoo (Hair loss prevention shampoo, includes caffeine, biotin, argan oil, saw palmetto, and castor oil)
Hair Loss Shampoo Buyer's Guide
Before comparing the best hair loss shampoos, we've assembled a list of things to check first to get the right product for your hair type.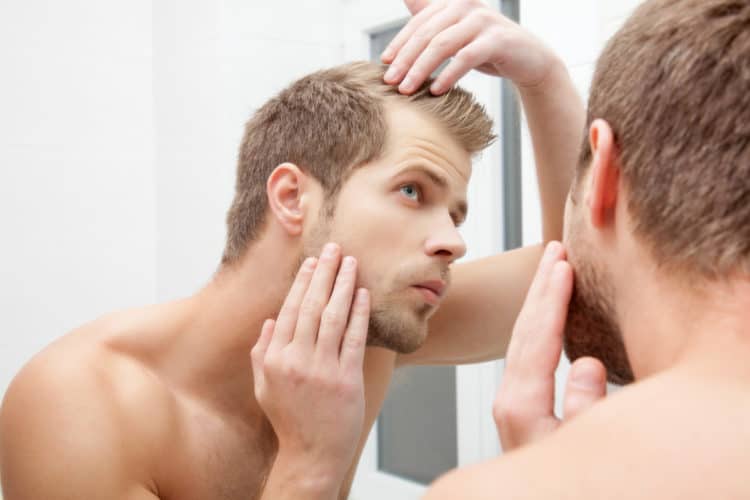 Find the root cause for your hair thinning with your doctor. Have you been under stress? Is it dandruff? Is it another condition? Is it a hormonal issue or deficiency?
Already using a shampoo or product that makes your hair feel and look great? Then look at the ingredients to see if it contains biotin, keratin, or ketoconazole. You may need a stronger product.
Look at reviews for all products that you are interested in and check the ratings. If a product has over 400 reviews with a 4- to 5-star rating, then it's likely to produce results. It's always best to check for before and after pictures, as well as ingredients.
Pick shampoos and products with ketoconazole. It's the best at treating hair thinning and blocking DHT.
If you have a flakey scalp from dandruff or dry skin, you may want to try a shampoo with zinc. Relieving dandruff and dry scalp itch can reduce hair thinning immensely.
For male pattern baldness or alopecia, these shampoos may not be as effective as a topical treatment, such as Rogaine (minoxidil) or finasteride. These medicated treatments require a doctor's prescription.
Best Hair Loss Shampoo Ingredients
With successful hair regrowth shampoos, many of them have a few key ingredients in common. Studies have also shown these active ingredients can slow hair loss and increase new growth from weaker follicles.
Ketoconazole
Found in Nizoral and anti-dandruff shampoos. The strongest is a 2% ketoconazole solution that is comparable to minoxidil treatments for hair loss. It also destroys scalp fungi, including stubborn Pityriasis.
Caffeine
Caffeine hair loss treatments have been found successful in many studies. While ingesting coffee won't help you, caffeine shampoos counteract DHT follicle suppression in men.
Biotin
Have hair loss from a zinc or biotin deficiency? Then, increasing your vitamin B7 intake plus a biotin topical treatment or biotin shampoo is a great way to regain hair thickness. There are also several food sources that contain biotin, such as eggs, liver, cauliflower, bananas, mushrooms, and peanuts.
Saw Palmetto
It's new for hair loss and some studies prove saw palmetto can block the enzyme that converts testosterone to DHT. One study showed that half of the participants saw over a 115% increase in total hair count.
Do Hair Loss Shampoos Work?
This depends on the ingredients of the shampoo and whether your body is resistant to those ingredients. Also, if you're simply thinning and don't have progressed hair loss, you might try a less aggressive shampoo for thinning hair first.
In other cases, you may have a medical condition unrelated to your scalp's condition or a vitamin deficiency. If true, hair loss shampoos may not work as well as a supplement or prescription.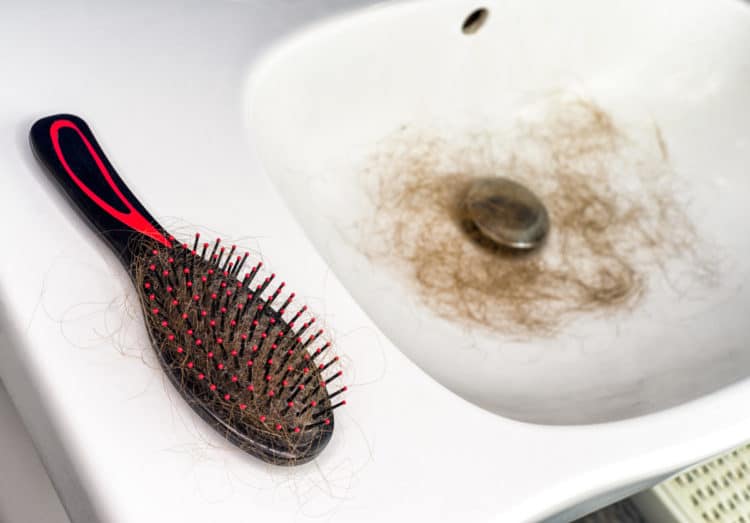 We have researched a variety of hair loss shampoos to see which ones had the best effect. We found at least 12 shampoos that produce results for men and women suffering from hair loss.
The 12 Best Hair Loss Shampoos for Men and Women
We've found the 12 best shampoos for hair growth and shampoos for thinning hair that really work. Starting with the Nioxin System Cleanser Shampoo, good for helping both men and women.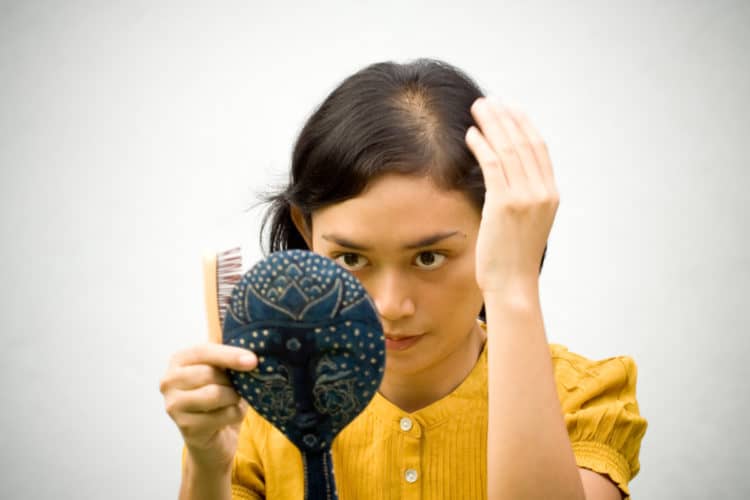 1. Nioxin System Cleanser Shampoos
Ingredients: phenyl benzimidazole sulfonic acid or ensulizole.
Nioxin has developed several "level" shampoo systems to help with hair loss and thinning. You may look at level 1, 2, or 3 to see which one is best for your condition.
Results are in, and studies found 9 in 10 people saw additional thickness in their hair after using this product. With consistently good ratings, Nioxin has also rolled out some newer hair regrowth treatments that contain minoxidil. It treats both male and female pattern baldness.
Check out the Definitive Guide to Nioxin Hair Care System (NEW in-depth review)
2. Revita Hair Growth Stimulating Shampoo
Ingredients: biotin, caffeine, ketoconazole, emu oil, vitamin B2, and amino acids
Revita is a top hair loss prevention brand that has gained notoriety due to the strength of its shampoos. The Revita Hair Growth Stimulating Shampoo has been proven to work as one study revealed. Where 85% of participants saw an improvement in their hair after using. The shampoo contains zero harsh chemicals, so you won't find any sodium lauryl sulfate in this product.
3. Ultrax Labs Hair Surge
Ingredients: ketoconazole, saw palmetto, caffeine
Hair Surge is quite popular for hair thinning treatment. It contains three of the best ingredients to fight hair loss causes as well.
In addition, Ultrax Labs offers a 90-day money-back guarantee. So, if it doesn't work, you can get a full refund. Another key reason this shampoo works so well is that it remains on your hair until absorbed. Whereas most shampoos tend to wash off immediately, thus reducing their strength.
4. Revita CBD Purifying Shampoo
Ingredients: CBD oil, ketoconazole, caffeine
Another favorite from Revita is their CBD oil hair loss shampoo. It's formulated with many other hair loss prevention ingredients to treat your scalp on multiple levels.
CBD oil shampoos have become more popular as people realize its usefulness for preventing dry, itchy scalps. This is because it can prevent inflammation. If you're afraid of CBD oil because of THC, then you'd be happy to know CBD oil contains less than 0.3% of THC.
5. Laritelle Organic Shampoo
Ingredients: Ginger, cedarwood, rosemary, lemongrass
This shampoo is one of the best for moisturizing your scalp, and it's certified organic. It's also paraben and sulfate free. That means you never have to worry about your scalp drying out from the lather.
While not as strong as Revita or Nioxin, you may have an itchy, dry scalp, where Laritelle's shampoo would be perfect.
6. Art Naturals Organic Argan Oil Hair Loss Shampoo
Ingredients: Argan oil, aloe vera, rosemary, DHT blockers
Art Naturals is a less expensive (but more than regular shampoo) natural anti-dandruff shampoo. It uses DHT blockers and argan oil to create thick, shiny hair. It has over 1,000 reviews positively detailing out the results, so we trust customers are happy with this product.
7. SheaMoisture African Water Mint & Ginger Detox Hair Loss Shampoo
Ingredients: Shea butter, African water mint, ginger, activated charcoal, opuntia extract
If you want to detox your scalp with a good shampoo, SheaMoisture presents its African Water Mint & Ginger formula. It's certified organic and contains several natural ingredients to help soothe and revitalize your scalp.
8. Nizoral Shampoo for Dandruff Hair Loss
Ingredients: 2% ketoconazole, coconut fatty acids
Nizoral is one of the strongest anti-fungal, anti-dandruff shampoos on the market. Not only will it keep skin cells from flaking up, it reduces inflammation in your follicles to stop hair loss and itch. IT's one of the best go-to treatments for dandruff that you can buy in any pharmacy.
9. Lipogaine Big 5 All Natural Shampoo
Ingredients: Biotin, caffeine, argan oil, castor oil, saw palmetto
Lipogaine is another hair loss shampoo that focuses on a strong formula of hair thinning prevention ingredients. While the formula contains ingredients to soothe inflammation and treat hair breakage, the main ingredients are for hair loss prevention. It's also a great shampoo for men and women dealing with above-average hair loss.
10. Pure Biology Hair Growth Stimulating Shampoo
Ingredients: biotin, keratin
Pure Biology is a cleansing shampoo that focuses on strengthening your follicles with biotin and keratin. This treatment is best if you're shedding and dealing with hormonal issues, but can also be beneficial for dry scalp.
11. Strong HairPro Hair Loss Treatment Kit
Ingredients: Capixyl, keravis, redensyl, and keratec
This treatment kit helps restore your scalp with a full multi-step process. It begins with a deep scalp serum, then a shampoo, and finally a conditioner. The system comes with a 90-day money-back guarantee. While the kit promises to strengthen your hair, the company has received mixed reviews on whether the treatment works for everyone.
12. Pura d'or Hair Loss Prevention Shampoo
Ingredients: Argan oil and biotin
This simple mixture may be perfect for those who want to increase hair volume without adding a lots of chemicals. You need not do that with a shampoo like Pura d'or, which is strictly for stimulating growth in the hair follicle. Most reviewers found that it increased their hair thickness within 30 days.
If these hair loss shampoos don't show results, talk to a physician or dermatologist about the root cause.