Celebrity hair transplants show you that every man has suffered with hair loss before. However, hair restoration results of these procedures speak for themselves.
Hair transplants have restored hairlines for stars like John Travolta, Jude Law, Matthew McConaughey, Kevin Costner, Wayne Rooney and Tom Hanks.
If you're thinking about undergoing a follicular unit transplant (FUT) or follicular unit extraction (FUE), then it helps to see the work of high-profile hair transplant doctors.
Famous Celebrity Hair Restoration Transformations
I found the best before and after hair pictures to show how these celebrities looked prior to their alleged hair transplant.
1. Tom Hanks
The Castaway star had his hairline restored after years of dealing with a receding hairline. He likely had a hair transplant in the early 2000s. His hairline is completely different today. Just see the side-by-side photo below.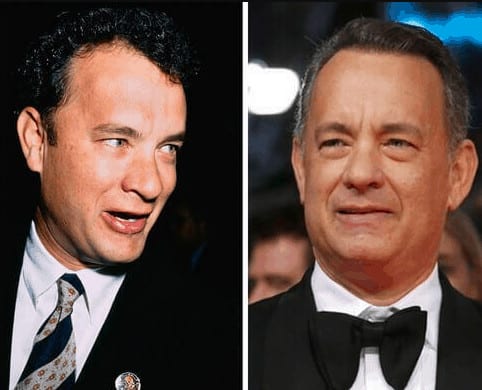 2. John Travolta
When it comes to balding celebrities, John Travolta's bald became famous after he was captured without wearing a hairpiece.
Travolta had a hair transplant, but the actor recently shaved his head, becoming an icon for the bald and beard look.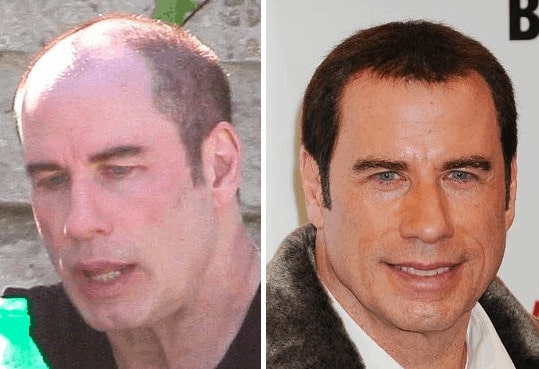 3. Jon Cryer
The Two and a Half Men star recently opened up about his hair loss and dealing with a receding hairline.
He likely had an FUE transplant as he wasn't completely bald, opting for a transplant to cover his hairline and crown.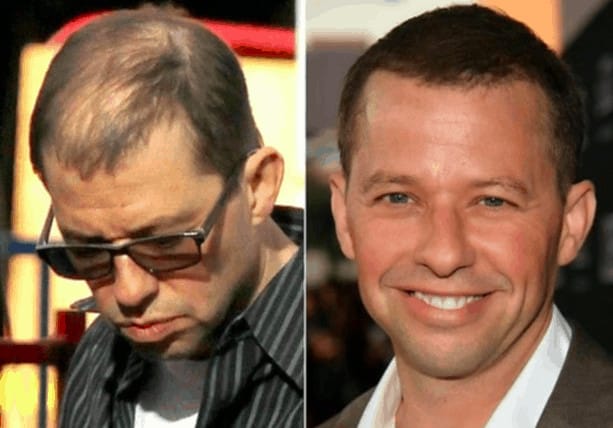 4. Jamie Foxx
The Ray star completely recreated his hairline with an FUT or FUE transplant in the past 10 years. His new hair has also been dyed and faded on the sides, giving him a younger look overall.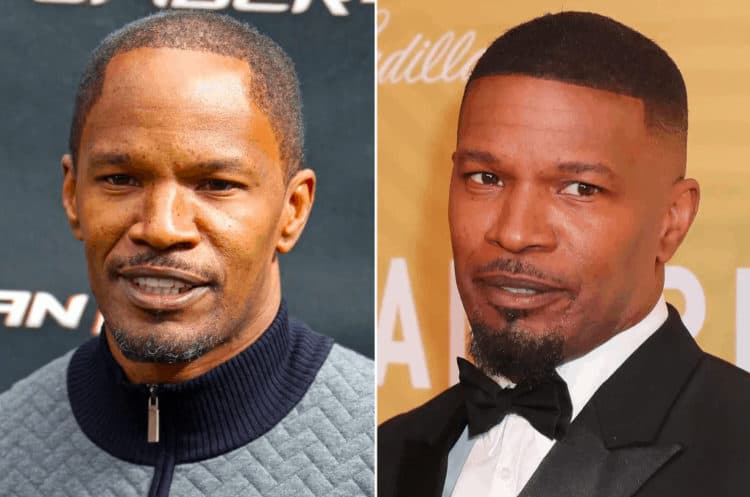 5. Jude Law
Everyone knows that Jude Law had a maturing hairline in the 1990s, but now his hairline has been completely restored. Looking good!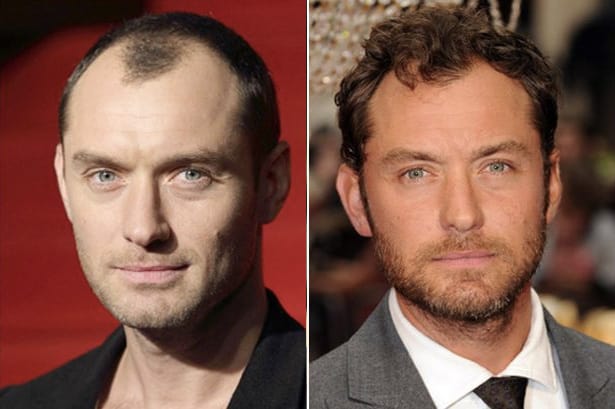 6. Hugh Laurie
You probably didn't know it, but Hugh Laurie's hair on House was the result of an incredible transplant. The actor looks 10 years younger after undergoing hair restoration surgery.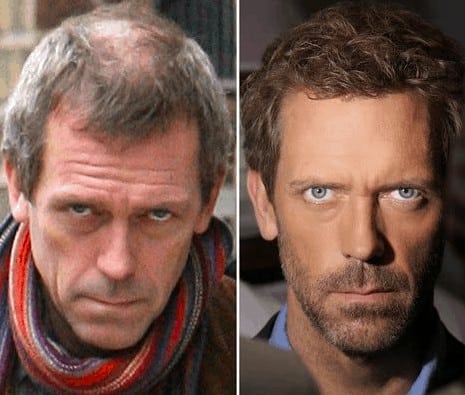 7. Nicolas Cage
Did Nicolas Cage have an FUT or FUE transplant? He appeared in Drive Angry with a new head of hair in 2011.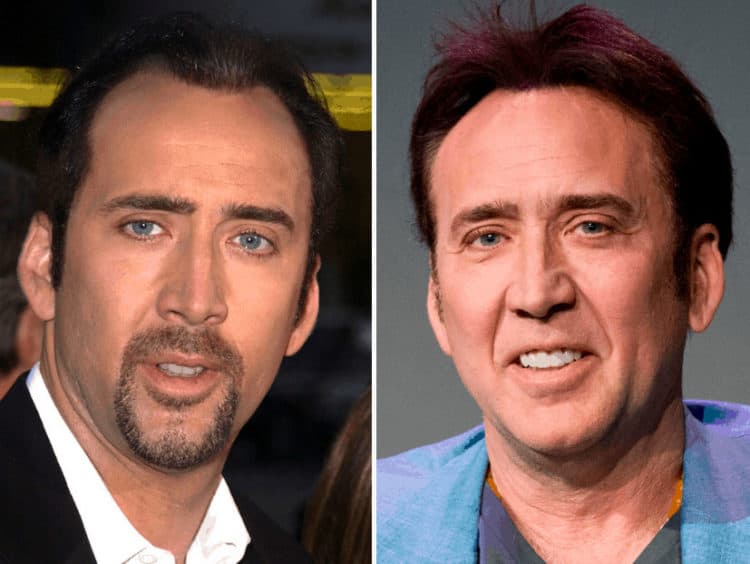 8. Elon Musk
Paypal and Tesla founder Elon Musk definitely had some work done, and it's likely not just his hairline.
Rumors are that Musk had a chin implant in addition to a dramatic hair restoration surgery that completely transformed his appearance.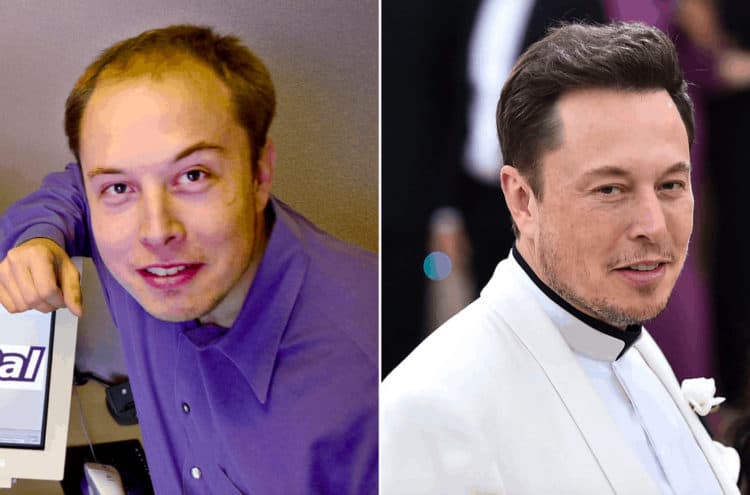 9. LeBron James
LeBron James is another celebrity with a receding hairline for years and in 2018, appeared with a thicker, fuller hairline.
During one game, his hairline faded and dripped off due to sweat, leading many to believe he was using topical hair fibers to recreate his hairline.
A quick and easy way to restore your hair look. Check out our Ultimate Guide to Hair Fibers.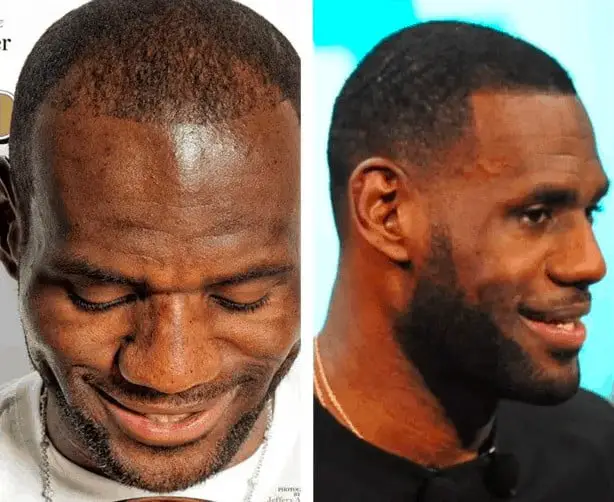 10. Matthew McConaughey
While the actor may deny he had a transplant, all evidence points to the contrary if you compare his hairline from 1990s to now.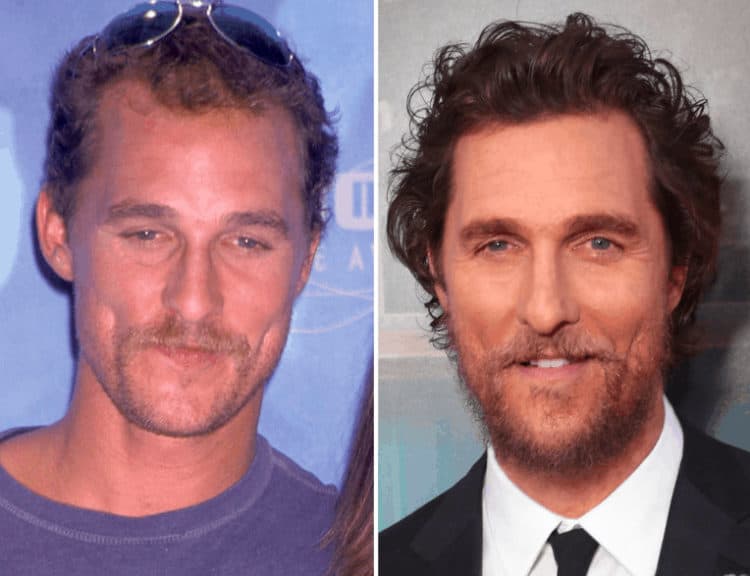 11. Elton John
The famous musician's hair started to recede early on in the 1970s, but the Rocket Man would get a transplant to restore his hairline in the 1990s.
12. Kevin Costner
Transplants don't always have to be an all over follicular unit transplant. Costner has likely had a thickening and hairline restoration procedure, leaving the rest of his hair intact.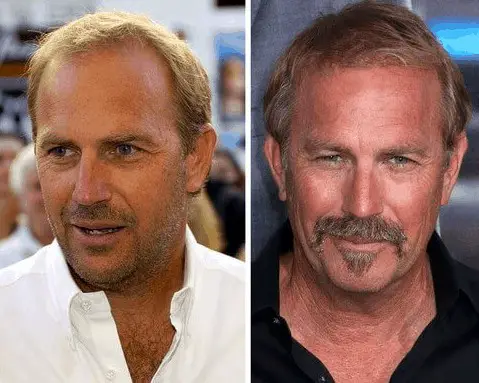 13. Tyga
One of the younger men on this list is rapper Tyga, who had a transplant around 2018. His surgeon talks about the procedure and the most popular hairlines he's asked to create.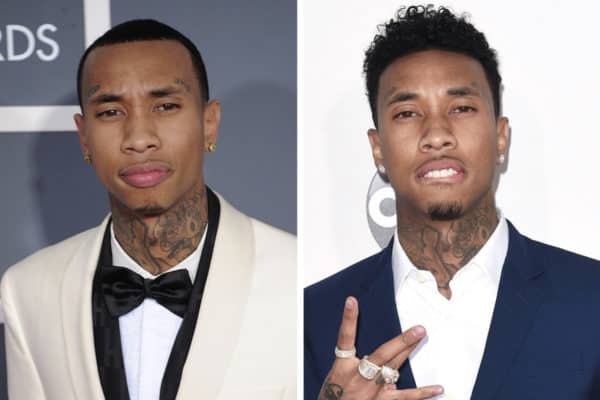 14. Mel Gibson
It's clear Mel Gibson had to undergo a hair transplant. While his Mad Max days show a natural hairline, he went through a receding hairline period up until the early 2000s.
As of 2017, Gibson has a fuller hairline with thicker hair at his crown.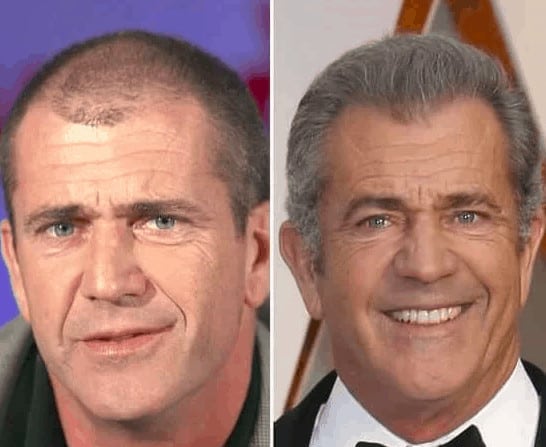 How to Tell if Someone Had a Transplant
Look for an FUT scar or a missing strip of hair around the back of the head
New hairline structure with filled in corners
Sown-in look of thicker hair in front compared to thinning hairlines
Different hair textures if hair is transplanted from back
What does it take to get a hair transplant? I reviewed some of the best ways to restore your hair through transplants and other methods, as well as hair growth products that may work for you.
Here's a look at celebrities with receding hairlines and bald spots who likely have had a hair transplant.
All hair transplant claims are presumed.