John Travolta has gone bald again, and this time, he says he's keeping it cool with his shaved head. Over the years, Travolta became a hair transplant icon after pictures surfaced of him with a completely new hairline.
Like many bald celebrities, the Pulp Fiction and Grease star has had some work done. But why did Travolta ultimately shave his head? We look at some reasons why he's sporting a shiny bald head now.
Travolta Started with Long Hair
From his early career days to Pulp Fiction – he had long hair.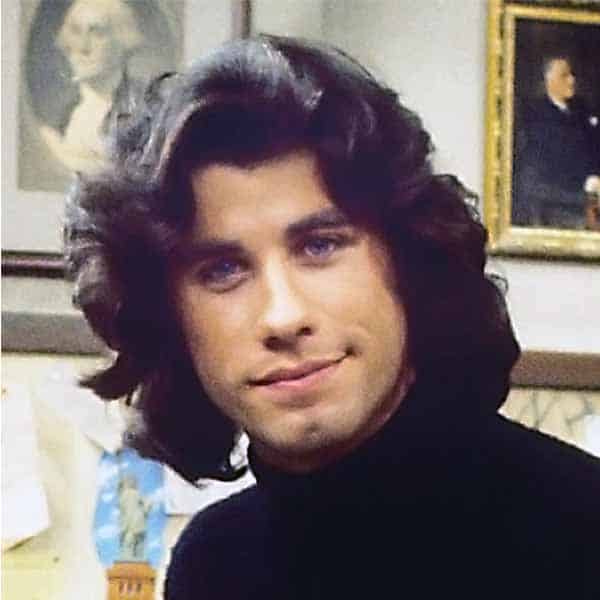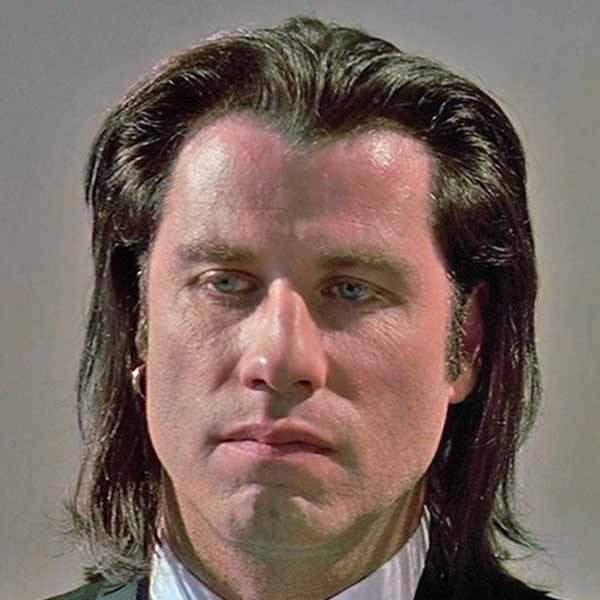 John Travolta Bald
For many years, John Travolta's been playing hide and seek with his hairline, and he's typically sported a full, thick head of hair. Then, the actor went completely bald for his role in From Paris with Love in 2010.
While some expressed total shock on Jimmy Kimmel Live, we think the new look shows off his unique style, and his beard looks amazing, akin to Bruce Willis in Die Hard. Here's a recent post of the grown-up Danny Zuko sporting the bald look on Instagram.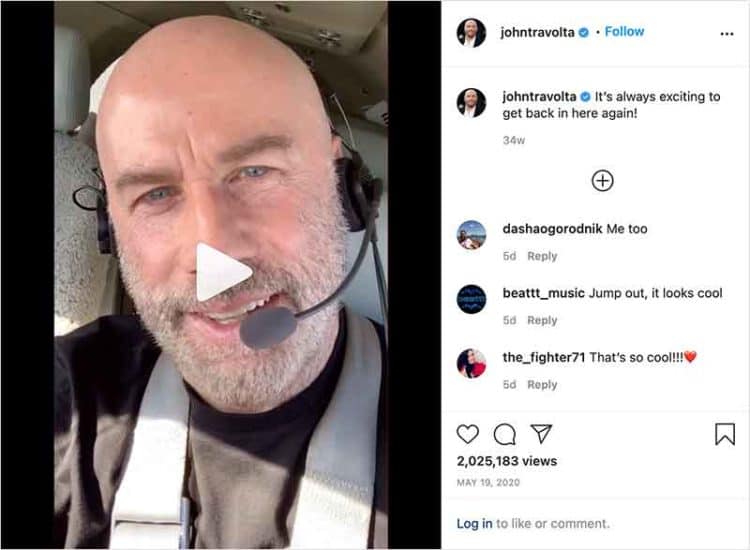 On Instagram, Travolta debuted his new clean-shaven look. The actor has gone back and forth over the past 10 years, from having a shaved head to having a full head of hair. He may have even owned a hairpiece at one point, but that's just speculation.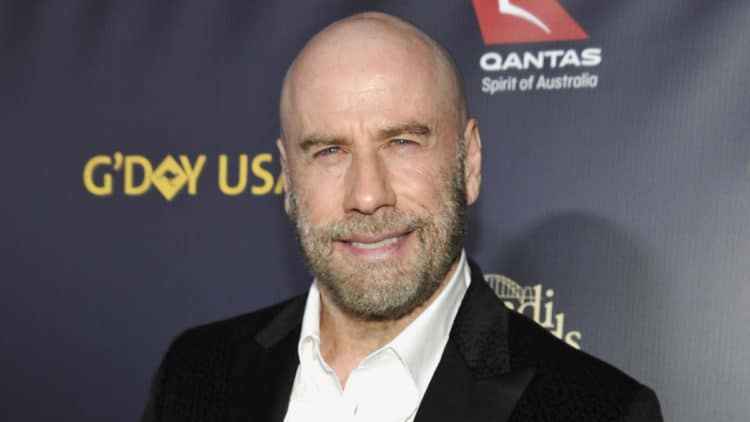 While hair restoration isn't anything new to the stars, FUE and FUT transplants can be painful, and if not performed by a skilled doctor, you may end up with a botched transplant. Thankfully, Travolta's hair transplant looked completely natural for many years.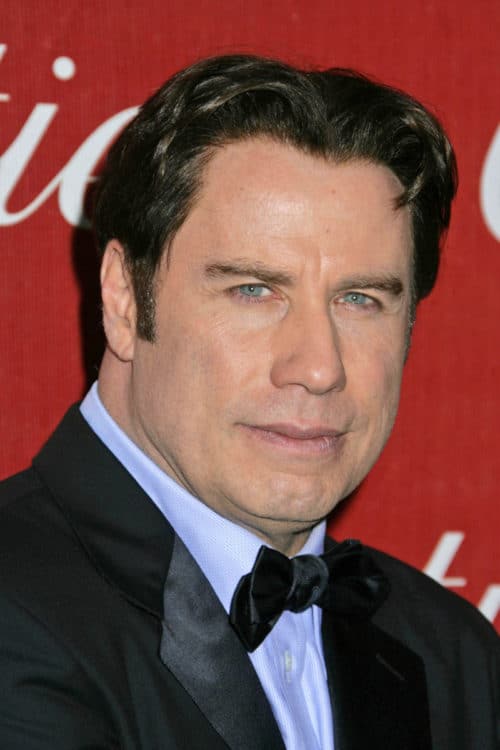 Why is John Travolta Bald?
As for why he wanted to go back now? In his words to People.com, Travolta shaved his head "on a whim" during a New Year's celebration in 2019 and posted a picture of Travolta showing his newly shaven head. His daughter Ella Bleu was also in the video.
Ever since that moment, he's continued to rock the bald with a beard look, stating, "Because everyone liked it so much, I decided to keep it for a while."
John Travolta's Transplant
From the photographic evidence to the headlines about his hair, Travolta likely had a hair transplant in 2016, though it could very well be a hairpiece. While he had a receding hairline and bald patches earlier in the year, he stepped out by the end of 2016 with a totally new head of hair. His crown had gone from patchy and thinning to completely thick and lustrous.
Previously in 2015, Travolta snapped photos at the gym with his natural hairline, which showed some receding qualities. Many say this moment made the movie star opt for a hair transplant.
Not that it mattered to the B&B team because we love the bald and beard look he's sporting now. However, why the sudden change back to bald?
It could be his friendship with Armando Christian Perez, aka Pitbull, that finally pushed him to be bold and bald.
Embracing the Bald Look
Going bald can be limiting for an actor just starting out (unless you're Vin Diesel or Jason Statham) or if you've always been known for having long, thick hair. Travolta's dark looks and long ponytail in Pulp Fiction continue to be an iconic look.
Still, the actor felt it was time to embrace being bald and revealed his new look via social media, taking off his head to reveal a shiny bald head.
One star who knows about rocking a bald head is rapper Pitbull. Jimmy Fallon was quick to point this out in a tweet last year: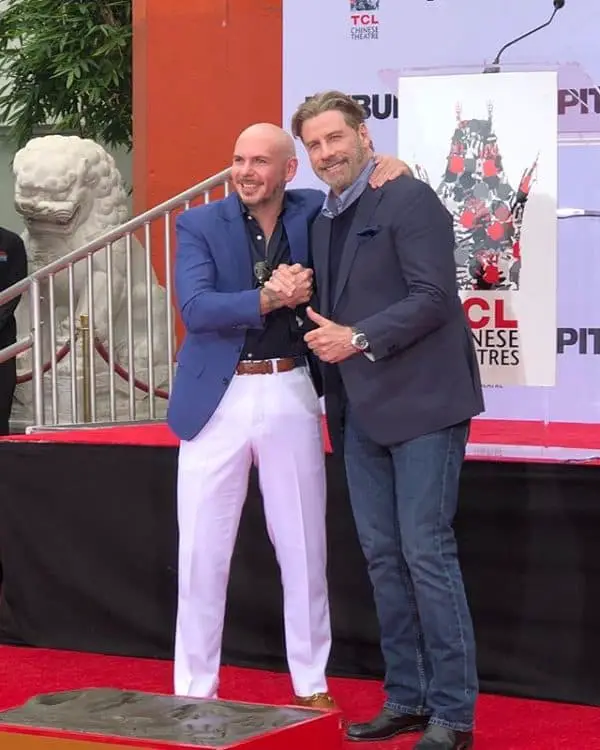 Travolta wasn't at all upset. He debuted his bald head on Instagram with his daughter and has said that he plans on rocking the newly shaved head look. Some of the comments were incredibly supportive, saying, "Bald is really, really beautiful" and "Promise to never cover up again unless it's for a role."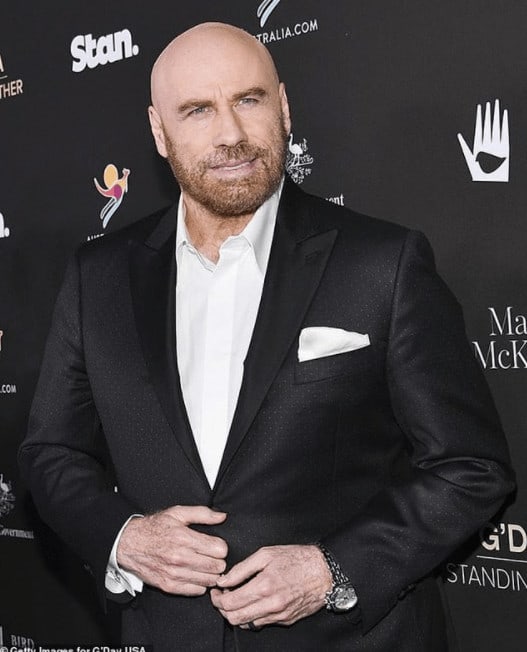 John Travolta's Hair
In 2019, John Travolta walks out as Danny Zuko with a full head of hair at the Meet 'N' Grease screening event in Florida. The special sing-a-long event celebrated the 1978 Grease soundtrack. Our guess is that Travolta wore a hairpiece (not a wig) for the event.