Are bald men attractive? One study revealed how women like bald men. If that's not enough, many bald celebrities have opted for the shaved clean look. While some of these are actors are working on a new role, others simply want a clean, effortless bald look.
The following actors do it best. From Jason Statham to Samuel L. Jackson to Vin Diesel – even Britney Spears, these celebrities look great with the bald style.
See our list of celebs when they had hair compared to their bald look.
1. Vin Diesel
Our favorite muscle car enthusiast and badass action star, Vin Diesel, didn't always have such a smooth head. He's also changed up his facial hair for a full beard in The Last Witch Hunter.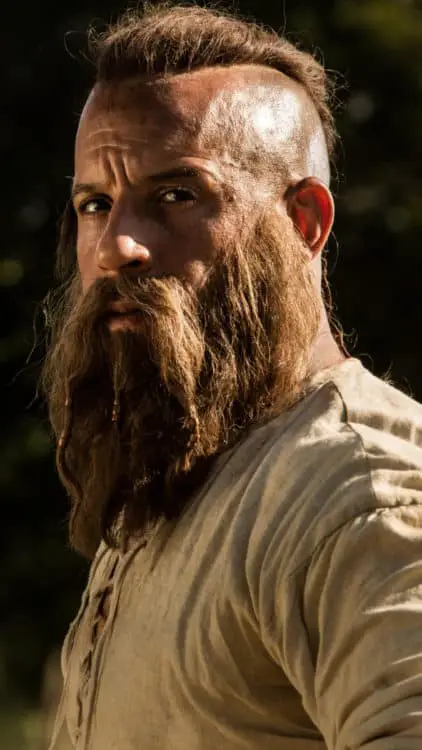 But we all know Vin Diesel for his classic bald look.
2. Dwayne "The Rock" Johnson
Dwayne "The Rock" Johnson once explained why he went bald to Vanity Fair. While we can't forget that The Rock once sported acid jeans, we know that his classic looks were only enhanced by going bald.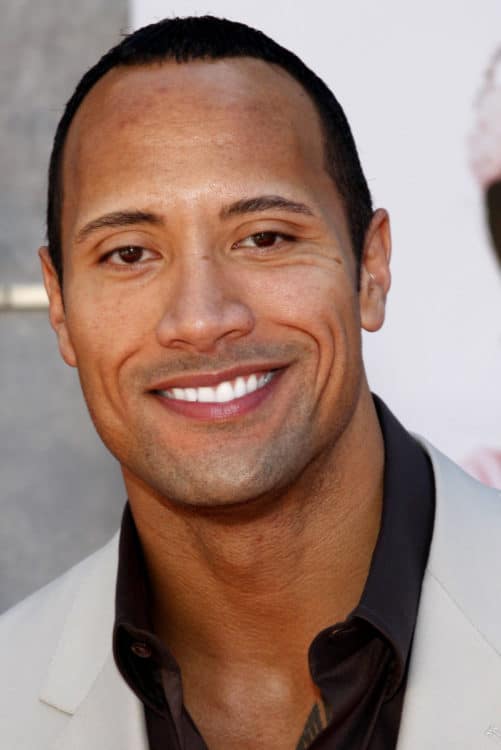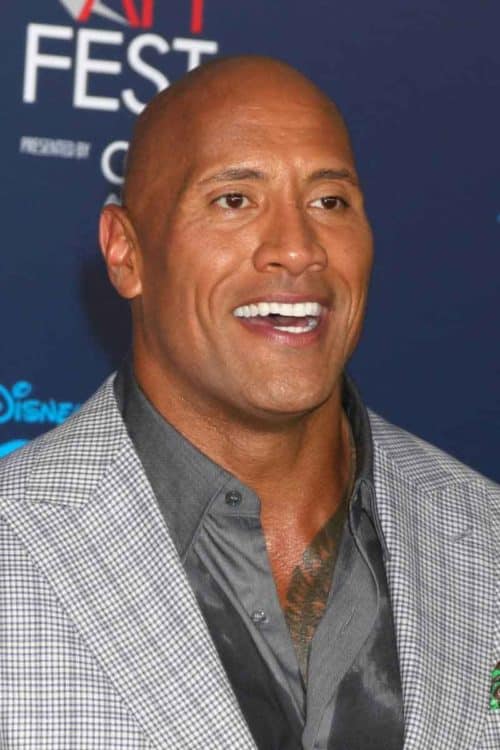 Even though actor John Travolta has hair now, there was a period that the famous Pulp Fiction star was losing his hair and had a nearly bald head.
Many stars have been reported to have hair plugs – check out celebrity hair transplants. Here's the progression and a look at Travolta's hair transplant surgery: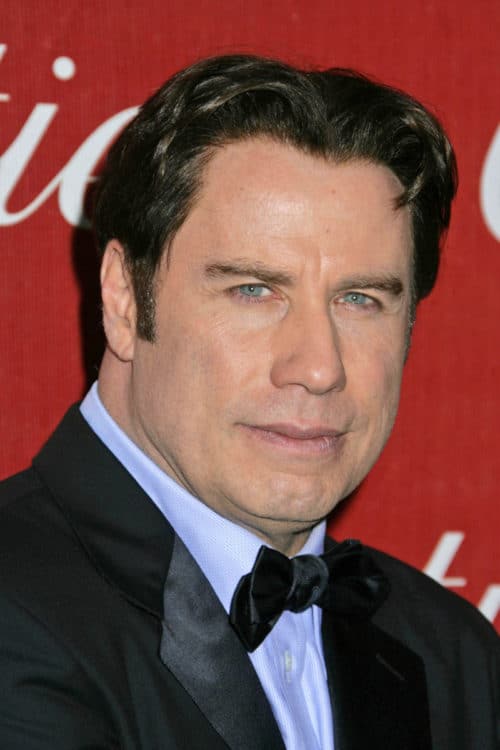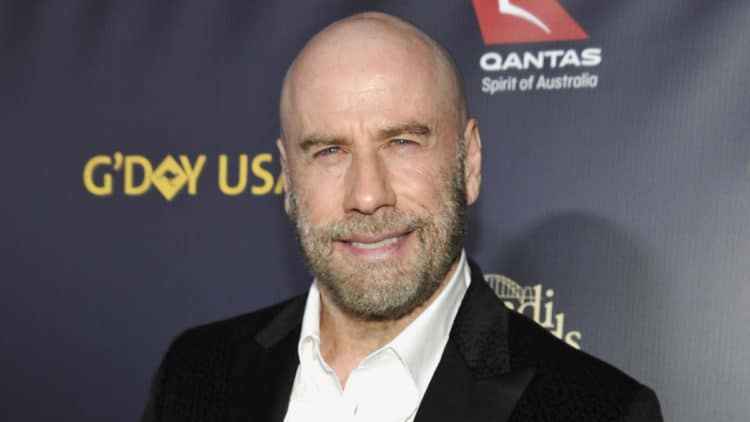 4. Samuel L. Jackson
These days the African American actor Samuel L. Jackson is a chameleon, but off the movie set, he has maintained a cleanly shaven bald head for many years. We love all of his looks, from his time as Julies Winnfield to his sophisticated photoshoot in an issue of The Rake.
5. Jason Statham
The action star has changed little since his time as The Transporter, but he did join the ranks of Fast and Furious crew with the same rugged stubble beard.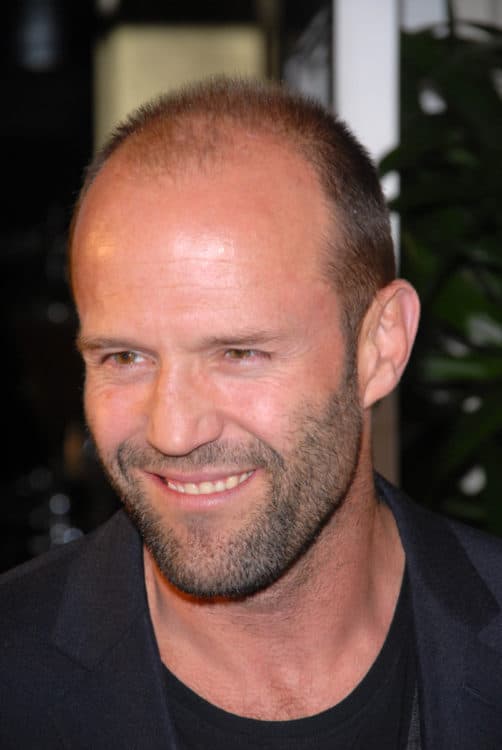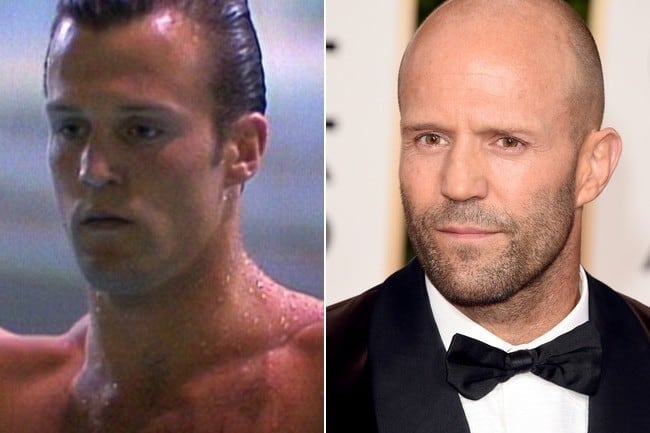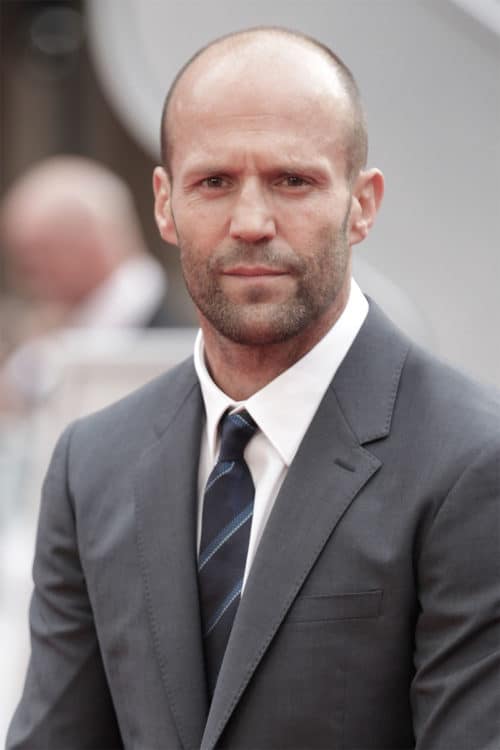 Was there a time of Jason Statham with hair? Yes, but you'll have to go way back into the internet to see Statham's former long-haired self.
6. Bruce Willis
Bruce Willis has always been iconic with his no-hair, stubble to a clean-shaven bald head. Here are some of our favorite shots of the legendary Die Hard actor with and without hair.
7. Common
The iconic rapper Common is a legendary bald man with a beard. We can't find a picture of Common with hair unless we go all the way back to his high school yearbook.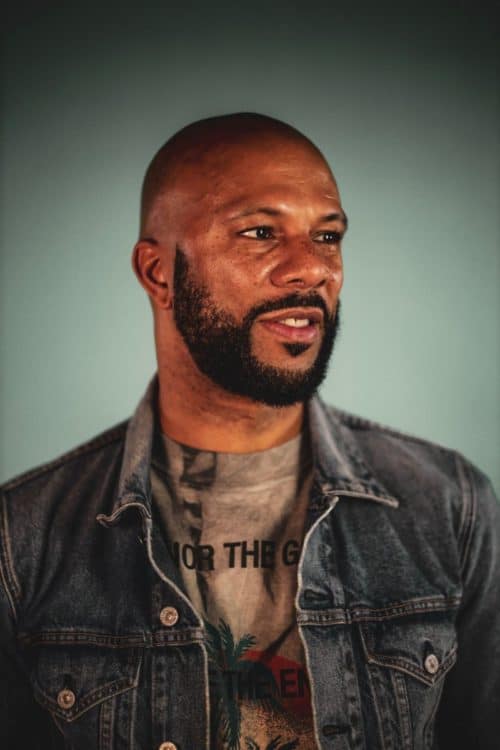 8. Patrick Stewart
From Star Trek to Professor X, Patrick Stewart plays an amazing captain and superhero. His smooth head has been part of that transformation. However, he looks exceptionally distinguished in older films.
Check out Patrick Stewart with and without hair:
9. Howie Mandel
With his iconic mustache and clean-shaven head, Howie Mandel has always been a guy with big hair. We take a look back at his curly do to his stylish spread in Rolling Stones magazine.
10. Michael Jordan
The Michael Jordan we all know has always sported a clean, smooth, bald head. However, there was a time when he sported short stubble as a young, collegiate basketball legend.
11. Action Bronson
Rapper Action Bronson used to have rather curly locks. He has opted for the bald with a beard look that has become his iconic look.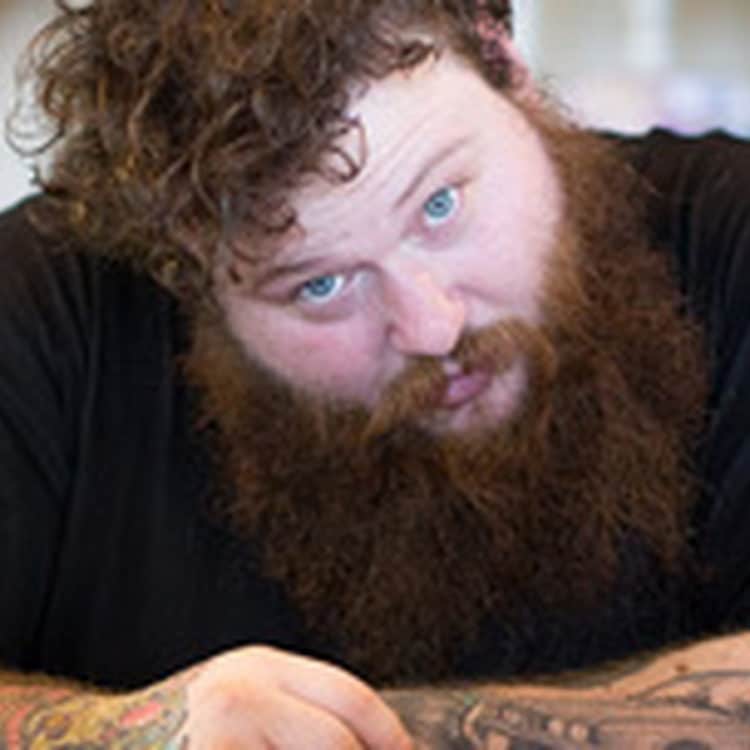 12. Pitbull
Rapper Pitbull is one of the most popular music icons, but his shaved head has added to his unique look. Was there ever a time that Pitbull had hair?
Here's a look back at Pitbull's bald transformation.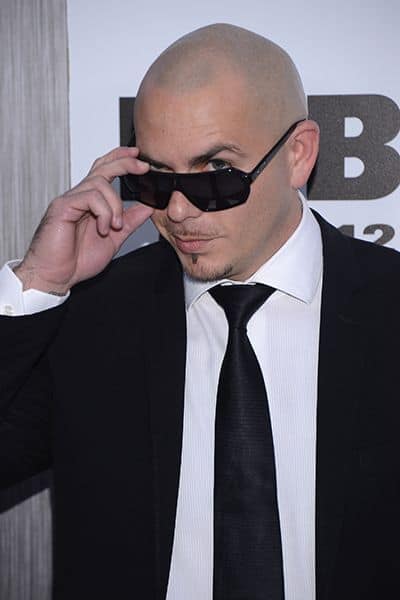 13. John Malkovich
John Malkovich can do any role he pleases, and so can his hair. Here are some legendary John Malkovich with hair moments, followed by his current bald look.
14. Seal
Henry Olusegun Adeola Samuel, better known as the British musician Seal, has always had an iconic bald profile. However, was there a time when even this singer had hair?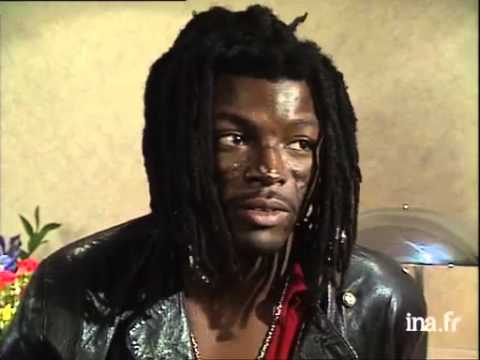 15. Corey Stoll
While he may have dawned hair for his role in The Strain, Corey Stoll has almost always rocked a bald head. Here's a look at some of Stoll's hairstyles and bald looks.
16. Chris Daughtry
The lead singer of the rock band Daughtry got his start on American Idol, but even this rocker used to have more hair on his head.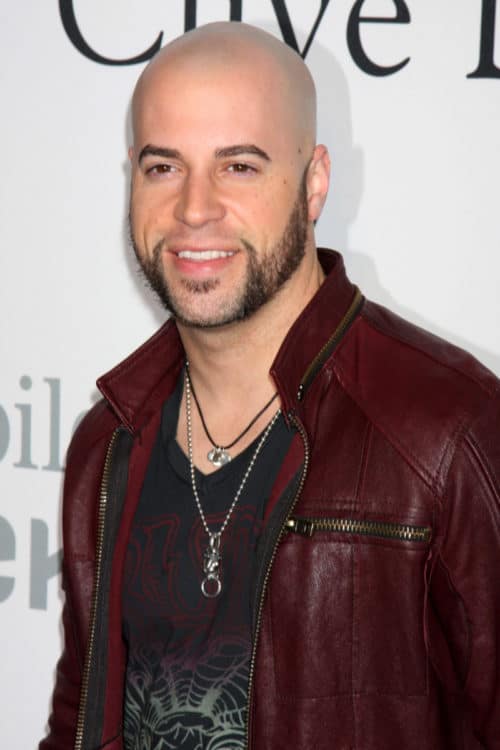 22. Tyrese Gibson
Funny man and Fast and Furious alum Tyrese Gibson was once a model, but has he always shaved his head?
Take a look at Tyrese Gibson with hair:
18. Ben Kingsley
19. Terry Crews
The star of the TV show "Brooklyn Nine-Nine," our Idiocracy president, and one of the best dudes you'll ever meet, Terry Crews, has always sported a bald look, or has he?
Here's a few times when Terry Crews has let his locks grow long for different roles:
20. Woody Harrelson
21. Bryan Cranston
Everyone knows Heisenberg. When Cranston played the role of Walter White, he shaved off all his head. We think the Drive actor looks outstanding either way.
22. Aaron Paul
And where would Heisenberg be without Jesse Pinkman? Aaron Paul has gone bald for a few roles in the past. Here's a look at Aaron Paul with and without hair.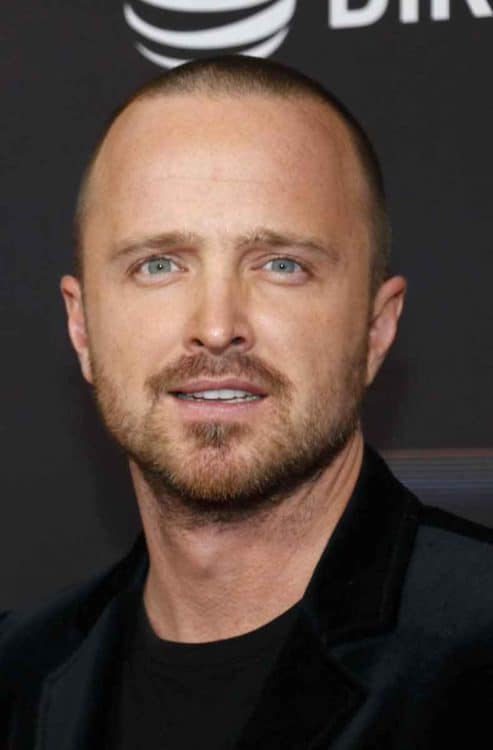 23. Stanley Tucci
Stanley Tucci recently had a moment on Twitter where users discovered Tucci was hot. The bald actor has always had a bare head, or so it would seem.
Check out Tucci in this old Levi's 501 ad below:
24. Jason Alexander
You loved following the ups and downs of George Costanza in Seinfeld. Jason Alexander has always kept this legendary bald look.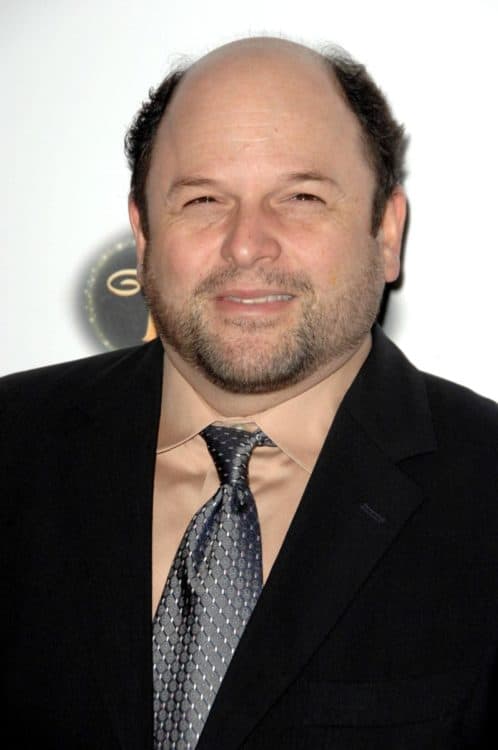 25. Channing Tatum
Channing Tatum is one of the biggest heartthrob Hollywood actors, but even he has shaved down his hair a few times.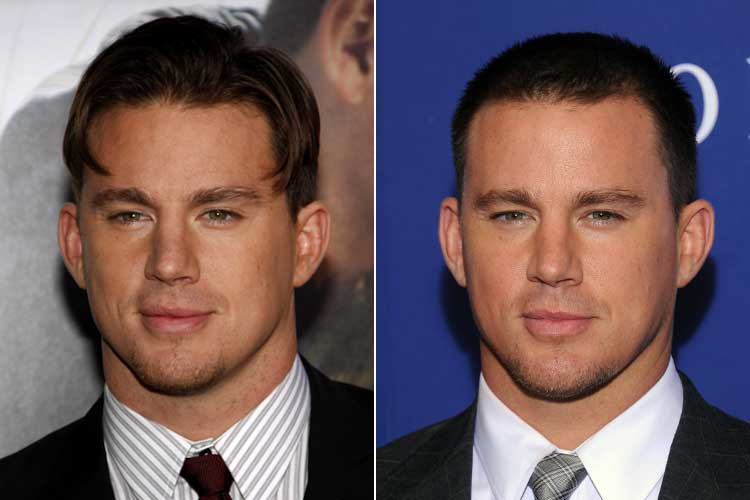 26. Jake Gyllenhaal
It's hard to believe that Jake Gyllenhaal ever shaved his head, but we've seen Gyllenhaal bald or with a buzzed cut many times. Here's the before and after:
27. Adam Levine
The singer-songwriter, record producer, and actor is most well known for being the lead singer of Maroon 5.
However, Adam Levine has shaken up his look multiple times, even shaving off his hair to give us this Adam Levine without hair look: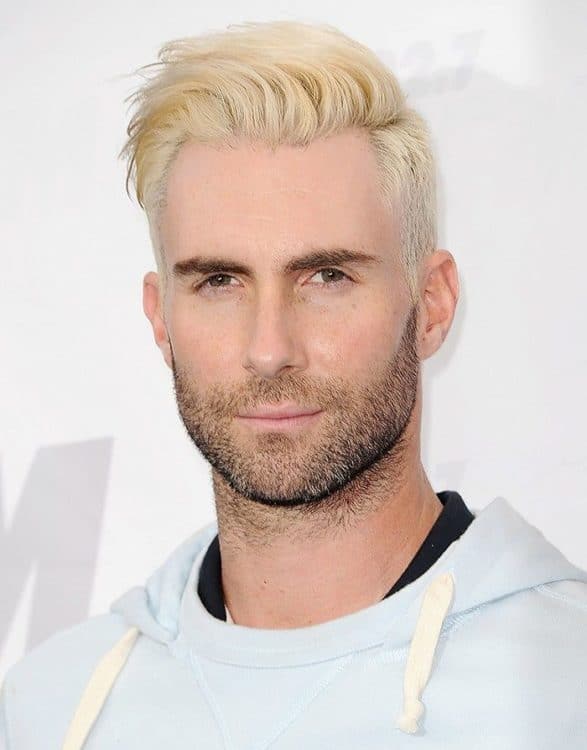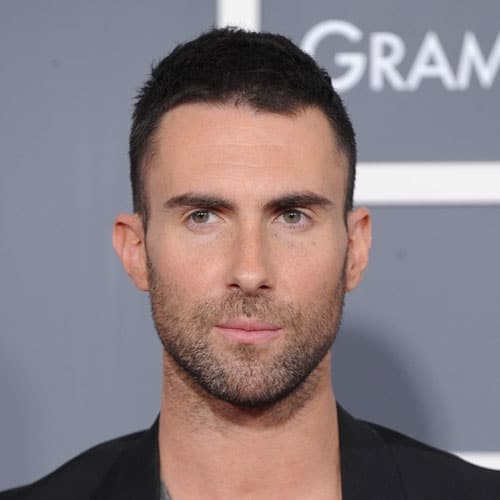 28. Tom Hardy
Since Tom Hardy hit the scene, he's been in every kind of movie, but he's most well-known for his iconic role as Mad Max: Fury Road and The Revenant.
While Tom has sported an undercut hairstyle, he's also shown off a short buzz cut hairstyle as well.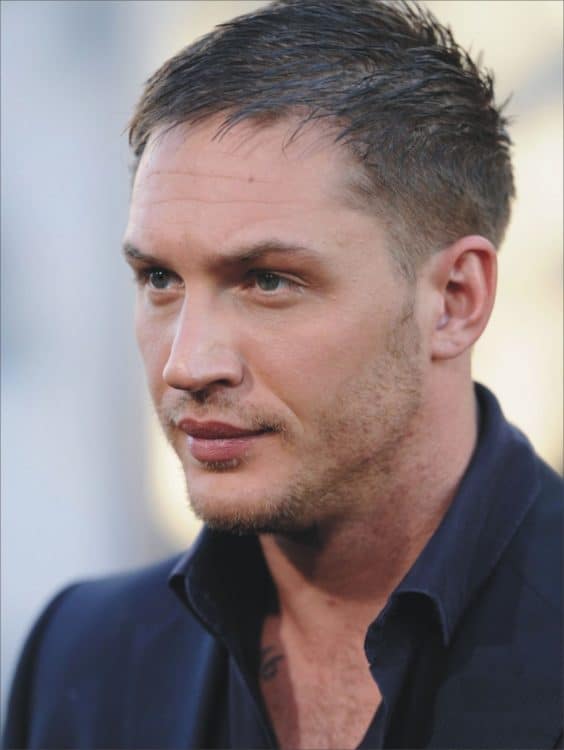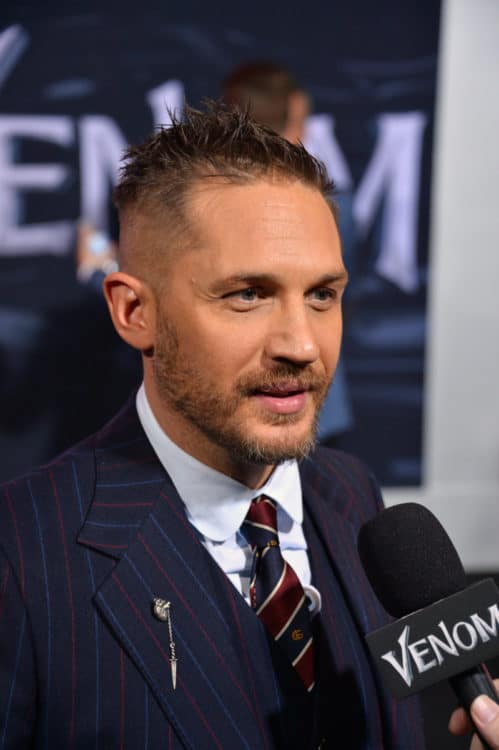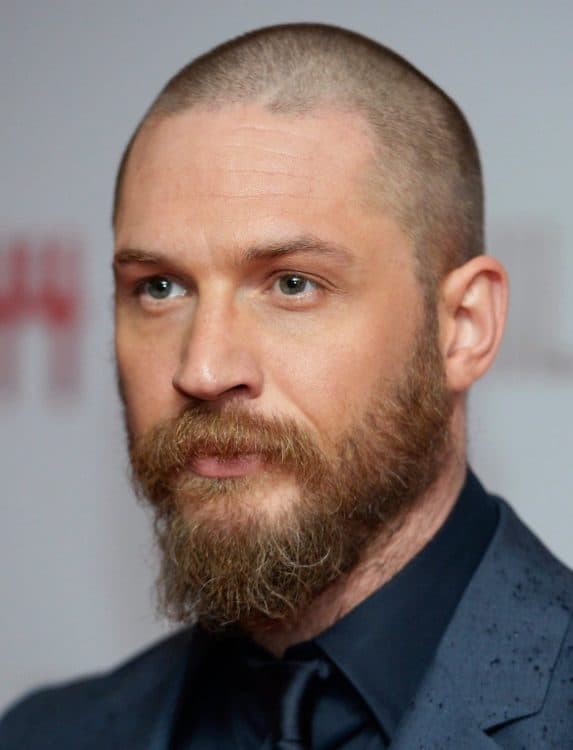 29. David Beckham
Even soccer star David Beckham tried the shaved bald look. Beckham has always been a hairstyle chameleon, changing up his facial hair regularly as well.
30. Alexander Skarsgård
It was pretty shocking to see Alexander Skarsgård go bald. The famous actor known from "True Blood" and "Big Little Lies" shaved his head partially bald for the red carpet.
Take a look at the before and after: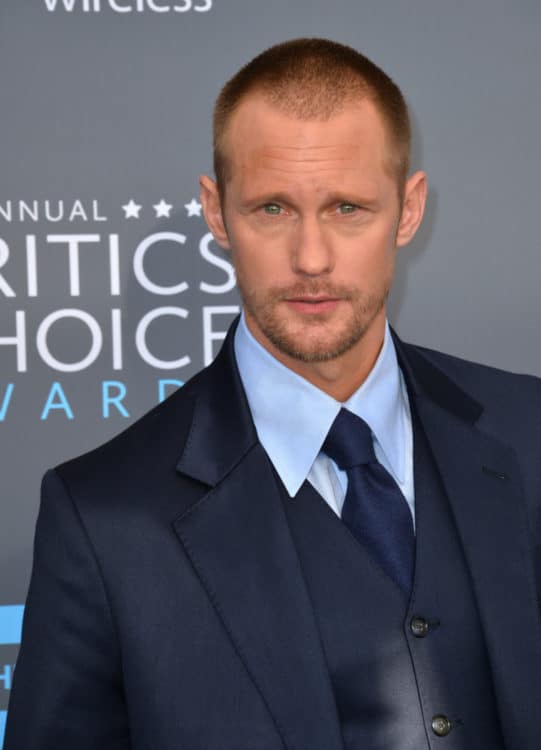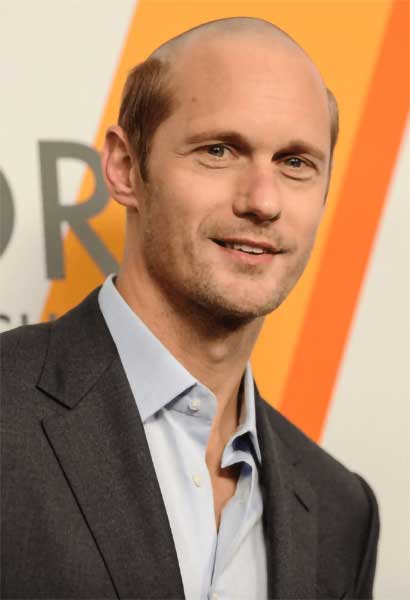 It was pretty shocking to see Alexander Skarsgård go bald. The famous actor known from "True Blood" and "Big Little Lies" shaved his head partially bald for the red carpet.
Take a look at the before and after: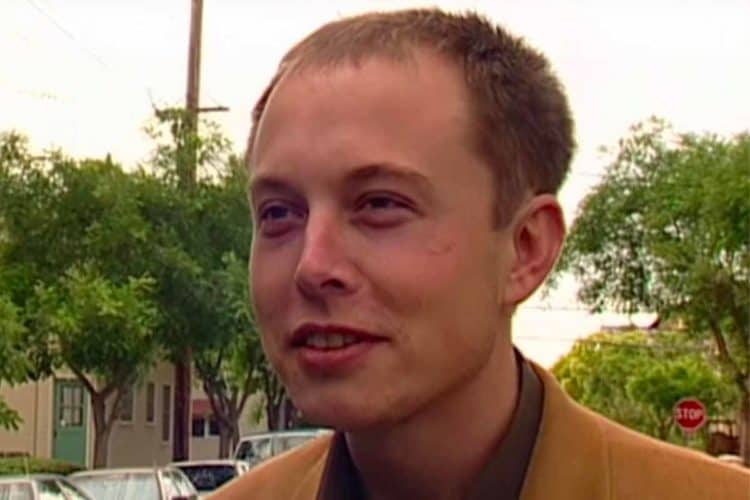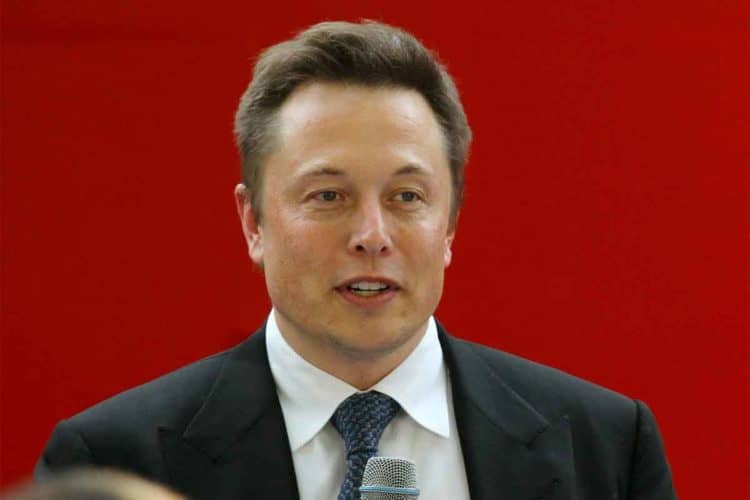 Thinking of Going Bald Like These Celebrities?
Before shaving your head, look at some of these guides and other bald styles: