Shaved heads look incredibly badass when done right. While some men are fearful of losing their hair, others love this look because it's easy to maintain.
There are a few reasons why men shave their head bald. For one, they may be dealing with a receding hairline or bald patches, and just want to get over it. Jeff Bezos did the same thing when he buzzed his head, and the near Trillionaire has never looked back.
So, male pattern baldness sucks – I know firsthand. Shaving your head is a way of taking back control over an irreversible situation, and it's easy. By tackling the issue head-on, you'll restore your confidence and get a unique look. I've learned a few lessons about the bald head look. Read on.
8 Reasons to Shave your Head
The number one reason to shave off those looks is confidence. Men who've dealt with receding hairlines for many years say that it's the most relieving process to get rid of hair once and for all.
You'll look younger
You don't have to spend money on as many styling products
You spend less time maintaining your hair
Some of the most confident celebrities opt for the shaved bald look
It shows off your great skin care routine (which we'll show you)
You don't have to spend over $10,000 on a painful hair transplant surgery
You won't take medications that could mess up your libido (ie Propecia)
You take control over hair loss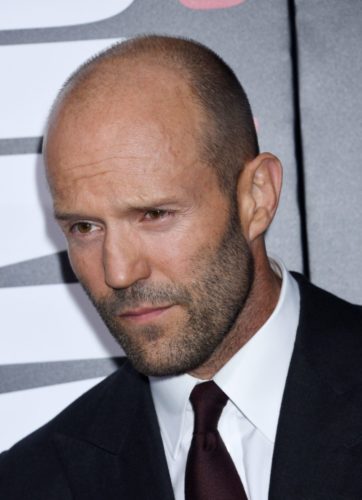 How to Improve your Look
Receding hairlines and bald patches don't help you achieve that youthful look. Since male pattern hair loss is a genetic condition, your hair continues to grow sparser in certain areas, which can age you instantly. However, if you shave down to just a buzzed look, you also shave years off your appearance.
As you start to notice your hair growing thin in the corners or shallower in the back, you may find yourself stressing even more about your loss of hair problem. This continues to worsen the problem because you probably feel helpless in the early stages of hair loss. Unless you plan to get a hair transplant, buzzing your hair to a shorter crew cut with a fade could be a great hairstyle to ease into completely shaving your head.
Should you Try Medications First?
If you truly want to hang onto your hair, no one would blame you for trying medications and other methods first, but male pattern baldness is mostly based on genes and hormones. Some medications are effective, such as finasteride, but studies have revealed that patients experience erectile dysfunction. Why alter your hormones even more?
Take Back Control
The power of a bald shaven head is unmistakable in Hollywood. Many celebrities like John Travolta, Jason Statham, and Tom Hardy have buzzed off their locks and revealed an amazing look. If this is what you want to achieve, then follow this guide to shaving your head bald below.
How to Shave Your Head Bald
Before you jump into shaving your head, you may want to look at different lengths of short hair and other styles. You may not want to shave your head completely bare, especially if you want an expert bald fade with a shorter crew cut on top.
If you find your hairline maturing then look at these receding hairstyles to find the right look.
In either case, if you're ready to take it all off, here is an in-depth guide to get a smooth, suave look with less effort.
1. Prepare to Be Clean-Shaven
What you'll need:
Shaving your head is just like shaving your face. There are subtle contours and lines, and you may want to get your first shave done by a professional barber. However, anyone can shave their head at home. The best place to start is in the shower.
Before shaving, you need to get your scalp wet and soak your hair follicles in hot water. You want your hair to be softer and malleable so you don't accidentally catch and cause a cut.
If you have longer hair, you may want to start off by trimming your longer locks down so that your razor won't catch on any hair. You may want to buzz it down with a guard set at 2 or 1 if you are going bald for the first time.
2. Shampoo, Condition, and Apply Shave Oil
Before prepping your razor, you can shampoo and condition your hair as normal, massaging into your hair follicles. After rinsing, you have the option of applying a scalp shave cream to condition. Then moisturize your scalp after shaving to finish things off.
However, if you are buzzing down to a shorter length such as a butch buzz cut or a fade buzz cut, you may not want to use the oil. You can simply start with the clippers after shampooing and conditioning.
See our Guide to Complete Bald Head Care.
3. Shave It All the Way or Start Off Slow
If this is your first time going bald, you may want to start off with a buzz cut. To do this, you would just set your guard to 2 or 3 on an electric razor. You can start off going longer on top with a #3 guard and then fading down to a #2 on the sides. You can even it out using your scissors.
When you use the clippers, you should go front to back on the top, and then move bottom to top. You want to move against the direction that your hair grows in. You can use the mirror in the back to trim up stray hairs.
If you are going completely bald, then you don't have to worry about guards. You'll apply the pre-shave oil, then a low-lather gel or cream. You will shave in the direction that your hair grows. Most men move front to back and shave the coarse hair from the neck to the crown as the last step.
Once finished, you can apply a soothing balm or after shave with witch hazel. This prevents razor bumps and irritation.