Growing out your beard is one of the fun things to do as a man. Why not try to get your own celebrity beard style? After all, it may be the secret to looking more distinguished and mature, according to Jake Gyllenhaal during an interview with Conan O'Brien.
The actor has the best beard game in Hollywood, as you'll see shortly.  Jake Gyllenhaal's hair has always been a topic of discussion for barbers and hair lovers. How is it still so thick? Does he even lose the average 100 strands a day like the rest of us?
Gyllenhaal transformed his baby face nearly overnight with a thick beard several times, and his facial hair is one reason women think he's the sexiest man alive.
Why Women Love Jake Gyllenhaal's Beard
Jake Gyllenhaal has been growing a beard on and off for over 10 years. He frequently shaves his head and beard for different acting roles. In 2012, Gyllenhaal debuted a rather thick beard on Conan O'Brien that he grew after his role in End of Watch, which featured a clean-shaven Jake and a buzz cut. It's clear the man can grow hair quickly.
While he got his start as the dark baby-faced Donnie Darko, Gyllenhaal has spoken about how growing a beard was the "secret to looking older" in a 2016 interview with Conan O'Brien.
The Dark, Moody Teen Years of Gyllenhaal
As the star of Donnie Darko and October Sky, Jake Gyllenhaal immediately caught the eyes of every female everywhere.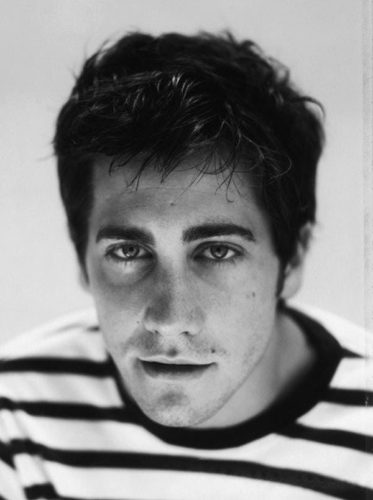 Jake Gyllenhaal's Buzzed and Bald Cut Looks
It's hard to believe that the beard master sported this buzzed look while promoting Jarhead in 2005.
He also shaved his head again for his role in End of Watch in 2012. He doesn't mind cutting off all of his head, but why should he? It grows right back.
Jake Gyllenhaal Short Beard Looks
When it comes to short beard styles, Jake has gone from stubble to short, trim beards. He rarely has a clean-shaven look anymore.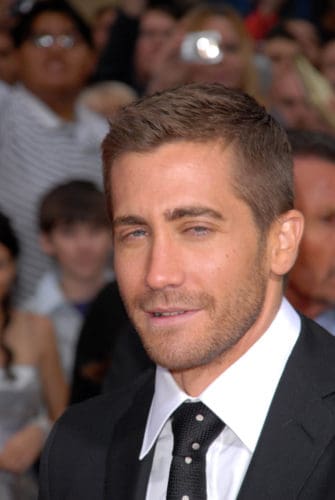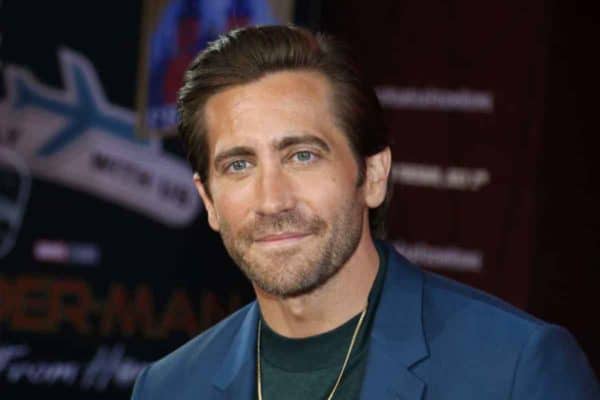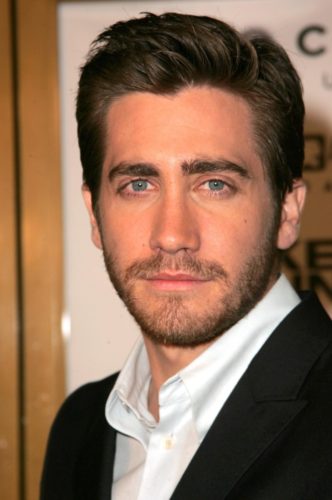 Start of the Thick Gyllenhaal Beard
Almost as if a rebellion against the clean-shave, buzzed look in End of Watch, Gyllenhaal debuted a thicker-than-ever beard afterward as he was promoting the cop thriller flick. His beard only got thicker.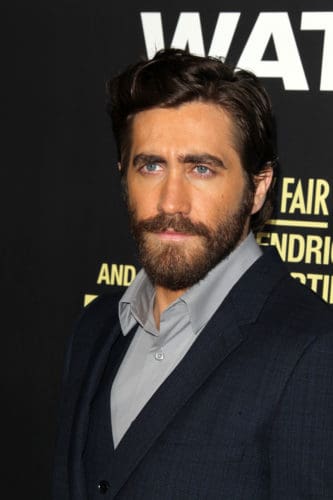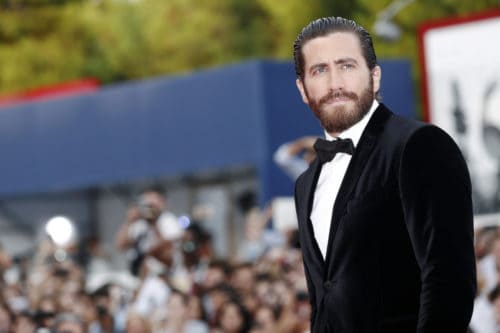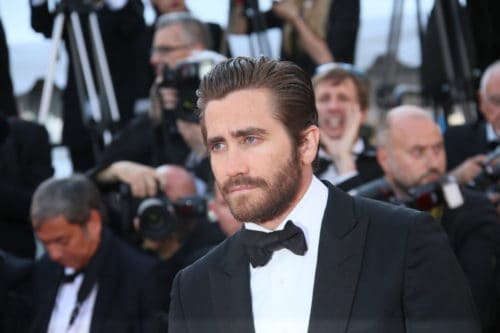 Long Hair and Full Beard
Gyllenhaal has gone from thick to positively glorious with his latest beard, which has definitely evolved into a strong, full-grown beard.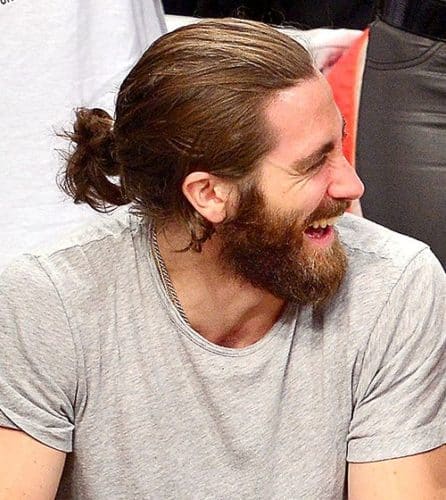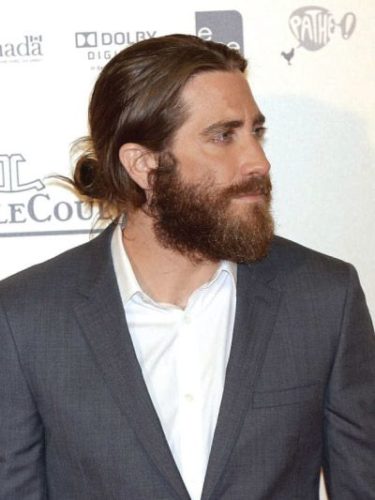 His shoot for the interview with magazine Another Man solidified this long hair look for Gyllenhall.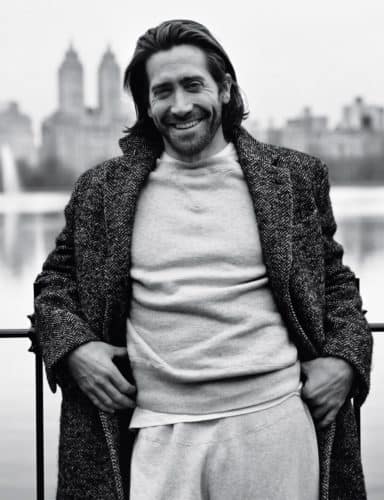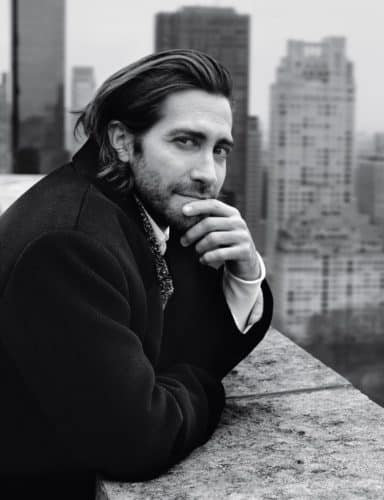 Get the Jake Gyllenhaal Beard Style
The classic look for Gyllenhaal is medium-length hair with a trim beard and mustache.
1. Use Hair Styling Cream
After showering, let your hair dry naturally, then use a dab of hair styling cream. Start by rubbing the product in your fingers, and then rake through your hair starting at the roots.
You don't need a lot of styling cream to add volume and texture, so start with a small amount first.
2. Use a Blow dryer
If you have a little more time and want to get even more volume and shine, then you can use the blow dryer technique with the styling cream.
To start, keep your hair damp and apply hair styling cream before letting it dry. You only need a small amount, so rub in your palms and spread lightly from root to tip.
If going for a tousled look, turn on the blow dryer and use your fingers to style and dry your hair. It should have a soft, shiny finish with more body.
3. Beard Grooming Tips
In most pictures, Jake has a very thick beard and connecting mustache. He lets the beard grow up to his cheekbones and starts his neckline just above your Adam's apple. However, he also sports an all-over trim beard that was probably achieved with a #2 or #3 guard with an electric clipper.
If you want to grow out your beard, get a boar bristle brush to stimulate growth and keep your hair looking thick.
Trim your beard using barber shears and an electric clipper.
Apply beard oil or balm to your beard after washing. It's best to do this before you brush or comb your beard.