Searching for a hair loss solution? Scalp micropigmentation vs tricopigmentation has become a trending topic for those who want realistic hair follicles, however tricopigmentation isn't as permanent.
One reason hair tattoos, whether permanent or semi-permanent, have become popular is to hide transplant scars and bald spots.
I've learned more about scalp micropigmentation vs tricopigmentation to see which procedure has more benefits for men and women with hair loss.
Difference Between SMP and Tricopigmentation
The main difference between scalp micropigmentation (SMP) and tricopigmentation is permanence and cost. Whereas scalp micropigmentation is similar to permanent tattoos, tricopigmentation is only semi-permanent, fading away after 12 months.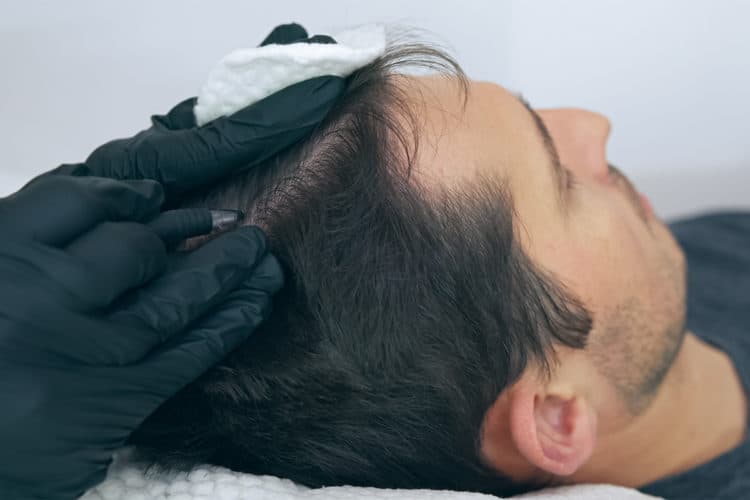 Both men and women can opt for SMP hair tattoos for a number of reasons, including:
Covering up bald spots
Adding hair density to thinning parts and patches
Hairline restructuring
Hiding transplant scars
Alopecia correction
There are some advantages to tricopigmentation if you're not sure about permanently tattooing your scalp with SMP.
Here is a look at each procedure, including SMP pictures, tricopigmentation photos, procedure walk-through, and costs.
Scalp Micropigmentation Basics
Scalp micropigmentation uses micro-needles to inject natural hair pigments into the dermis layer of your scalp, re-creating the look of hair follicles. Recipients opt for SMP to hide receding hairlines, bald spots, thinning parts, and transplant scars.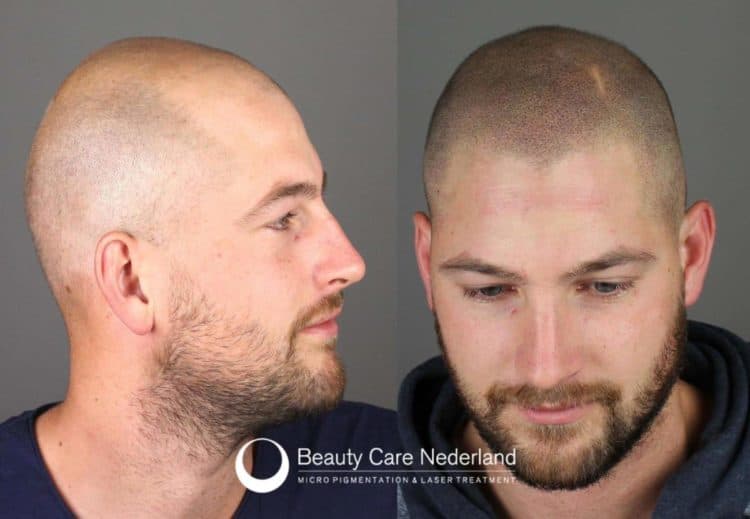 SMP does not use tattoo ink, opting for real pigments that last longer and look more naturally gray or black, as opposed to the "blue" tones of permanent tattoo ink.
Additionally, scalp micropigmentation lasts up to 8 years without fading, though that may change if you spend a lot of time outdoors and frequently have a sunburnt scalp.
Why Get Scalp Micropigmentation?
Many SMP recipients want a stubble, shaved head or need to fill in a thinning hairline. Both men and women use these hair tattoos to reduce the look of bald spots, filling in with these hair follicle tattoos to improve the look of thickness and density.
SMP recipients also may use scalp micropigmentation to disguise transplant scars, such as the long scar from follicular unit transplants.
These can span across the back of your head, and unless covered by thick hair growth, these scars are quite noticeable. Thus, SMP and hair transplants are often combined treatments for a "more natural look."
Pros and Cons of SMP
Read our SMP Pros and Cons Guide
Pros
Looks like natural stubble
Fills in receding hairlines and bald patches
Lasts for 8 years or more
Uses natural hair pigment colors
Improves the look of hair thickness and density
Cons
Requires multiple treatments
Costs range depending on the amount of follicles, but typically more than tricopigmentation
Considered more painful
Tricopigmentation Basics
Tricopigmentation is a semi-permanent hair tattoo that uses micro-needles to inject natural pigments into the top layer of your skin. However, these pigments typically fade quickly, lasting approximately 1year before diminishing.
The Tricopigmentation procedure typically lasts for 6 to 18 months. Depending on the person's skin type, health habits, the trico technique, type of pigment used and their immune system.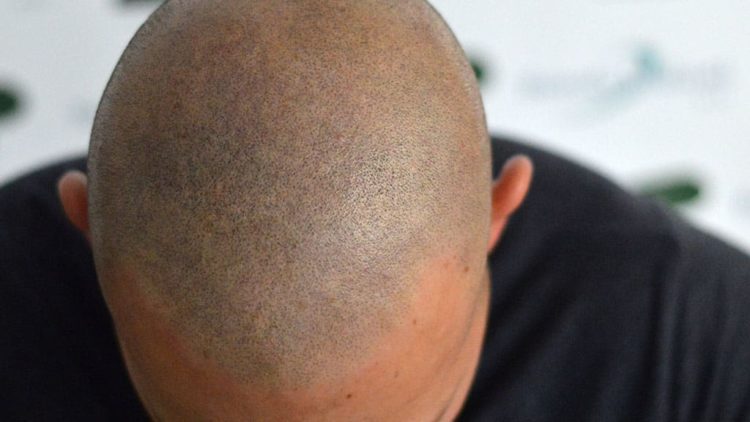 In contrast, SMP lasts for many years, making it the more permanent solution. Tricopigmentation recipients typically use the semipermanent tattoo to see if they like the style of hair tattoo and to make sure that it matches their hairline.
Trico was developed along with other beauty medical procedures by Milena Lardi in Milan, Italy. Since SMP is impossible to remove from areas of the scalp, tricopigmentation was thought to be an alternative to long-term hair tattoos, lasting about 12 to 18 months before fading.
While the type of ink is the same in color and similar in formula, trico pigments are designed to completely fade from the skin, whereas SMP pigments are designed to be permanent.
Why Get Tricopigmentation?
The same reasons that recipients get SMP also apply to tricopigmentation. The procedure is quite similar, albeit a bit faster, but it still can restructure a thinning hairline or replace lost hair density.
Since it's more non-invasive and faster to inject, tricopigmentation is often used by hair clinics to restructure patient hairlines or camouflage a transplant scar, just like with scalp micropigmentation.
However, some patients are adverse to the idea of a permanent hair tattoo or aren't sure if the pigments will look like real follicles. In this case, tricopigmentation is a temporary alternative to hair transplant surgery or permanent treatments like SMP.
Pros and Cons of Tricopigmentation
Pros
Disguises hair loss and bald spots
Uses semi-permenant pigments that fade faster
Not as expensive as SMP
Treatments are faster and non-invasive
Cons
Some tricopigmentation fades too fast, not lasting beyond a year
Always check pigments are natural and not tattoo ink (which can turn blue)
Still requires needle injections, so there is some degree of pain
Difference in Procedure Cost
In other cases, recipients may choose tricopigmentation to save some money on the procedure. However, it's not that much different in cost.
Scalp micropigmentation costs between $2,500 and $5,000 for a full head of hair follicles. While, tricopigmentation varies from $2,000 to $3,000.
Tricopigmentation treatments will cost less than scalp micropigmentation because the pigments are designed to fade, so they're not as strong or permanent as SMP pigments.
Should You Get Tricopigmentation or SMP?
If you're struggling with bald patches and a receding hairline, you may want to try out hair tattoos but not go for the permanent pigments. In this case, tricopigmentation is the best option. You'll be able to see how your new hairline or stubble shaved head looks without any scalp micropigmentation regrets.
If you are thinking about more permanent solutions to disguise hair loss, then scalp micrpigmentation may be beneficial, depending on how you feel about the pros and cons of SMP.
Additionally, if you have found an amazing scalp micropigmentation clinic, then you may feel more trusting of the practitioner. It's always best to thoroughly vet your SMP clinic and look for before and after pictures to see the quality and natural look of the tattooed follicles.