Have you been waiting to grow out your beard all year? No Shave November is almost here, and if you're proud beard owners like us, November is the beard month to go all out with your facial hair and raise awareness for cancer. So, no shaving.
No Shave November calls on participants to grow out their facial hair to raise awareness for cancer. You can participate by refraining from shaving and grooming for a whole month. Then grow a fuller, bushier beard and mustache, while women are also encouraged to grow out their leg hair.
In addition to growing out your beard hair, you may want to consider making a donation or even set up your own fundraiser page. We've put together a list of No Shave November tips so you can support this cause, whether or not your work has strict facial hair policies.
What Month is Beard Month?
National beard month is November where participants donate to a cause related to cancer, then shave by November 1st. Typically, participants leave their mustache while others go clean-shaven, then grow their beard out and won't shave again until December 1st.
No-shave November has a simple goal: raise awareness by embracing our own hair, which cancer patients typically lose. Then donate to your favorite cancer charity.
November Beard Month
Do you really have to stop grooming and shaving for No Shave November? This month-long campaign asks that you grow out your hair, but this loosely translates to thicker, longer beards.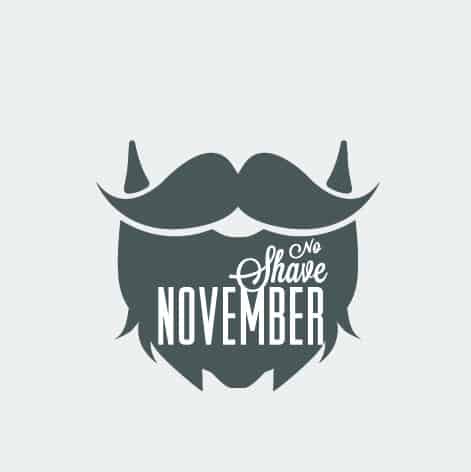 Know by many as the "beard-growing month" or "Movember" as "Mo" refers to a mustache in the UK.
Movember vs No Shave November
Can you celebrate both Movember and No Shave November? Yes! While these organizations have somewhat different goals, they have the same idea at heart: raise awareness for health issues by growing out your facial hair.
Here are the big differences between No Shave November and Movember:
VS