Learning how to shave ordinarily starts with a manual razor, and how many fathers teach their sons to shave their teen beards. Perhaps it's a cartridge razor or disposable razor. Some even go as far as an adjustable safety razor for their first shave.
There's a period of folly, where nicks and cuts seem inevitable. However, the best razors for men make it easier to shave away hair and avoid these minor cuts.
The best razors for men have sharp blades with an easy-to-use design and safety guards in place to avoid nicks. However, the type of razor that's best for you depends on your skin type and personal care routine.
What's in your beard grooming kit? You need a top-notch manual razor for a smooth shave. In this review, we answer what types of razors are best for a super close shave, as well as the differences between these designs.
The Razor Buyer's Guide
With the market flooded with all types of razors, it's hard to tell which ones actually provide a smooth, clean shave, and which ones leave you nicked with stubble. As you shop for your next razor, here are some things to keep in mind.
Straight Razors
Most men shy away from straight razor shaving because of the perceived danger, but it's actually the best way to get the closest, tightest shave without going to a professional barber.
See our Straight Razor Buyer's Guide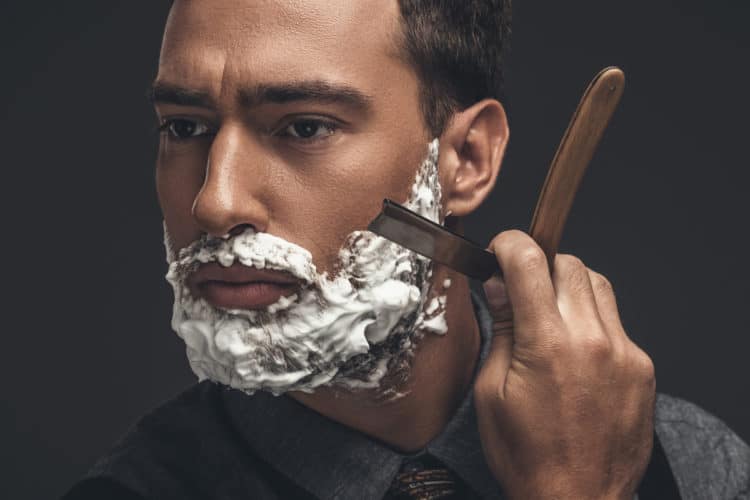 Benefits of Straight Razors
Incredibly sharp
Durable
Best for close shaves
Drawbacks of Straight Razors
Difficult to use
Costly
Requires maintenance
Straight razors are best for men who don't mind spending a little extra time getting a close shave in the morning. If your routine already includes shaving cream and a sharp razor, a straight blade may help you get an even closer shave. You'll also feel like a badass wielding one of these.
Safety Razors
The most common type of razor is a manual safety razor. With its double-edge blade design, the blades are safer to use than any other razor because they're locked in and only expose one edge.
See our Best Safety Razor Buyer's Guide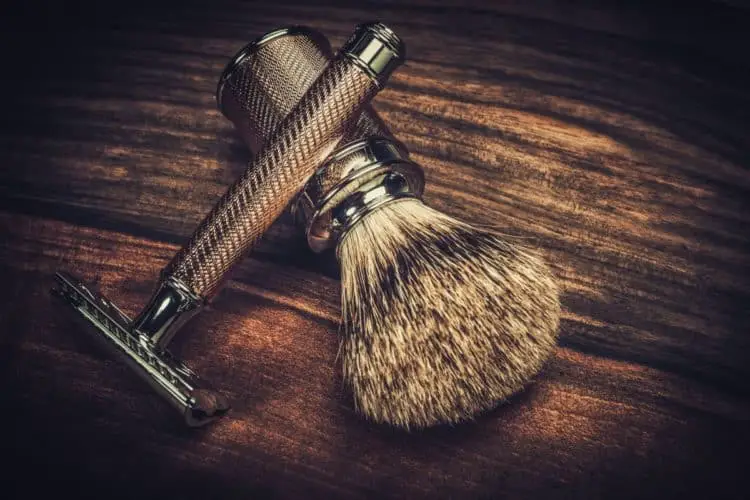 Benefits of Safety Razors
Designed to prevent cuts
Inexpensive
Drawbacks of Safety Razors
Sharp, but ever slightly less sharp as a straight razor
Locked blade can be hard to maneuver around face contours
If you're just starting out with shaving or like to quickly get your shaving out of the way, a safety razor is the best option.
Disposable Razors
Most guys don't like disposable razors because they're not as superior in sharpness or durability as a real razor. However, disposable razors have their strong points, especially if you're on a budget.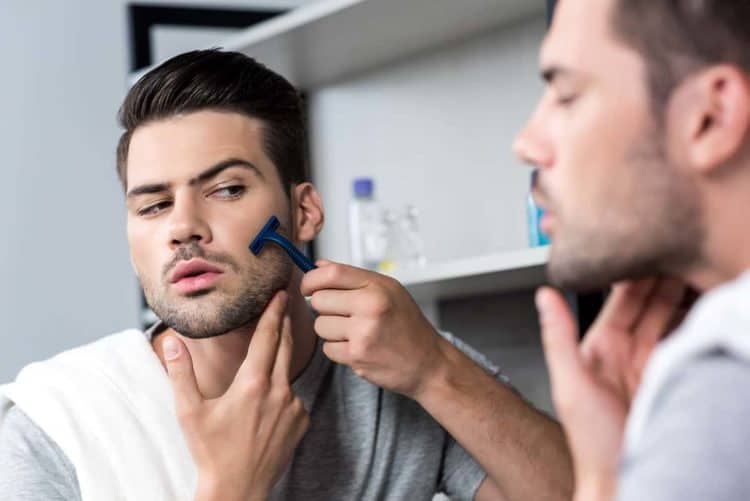 Benefits of Disposable Razors
Inexpensive
Good for travel
Easy to use
Multipack offers great value
Drawbacks of Disposable Razors
Not always sharp enough
Not very durable
These razors are best to have on-hand when you have nothing else to shave with. It's not that all disposable razors are bad, but they just don't have the same blade length or quality as a cartridge razor.
Cartridge Razors
Finally, the best types of razors for at-home use are cartridge razors. These typically come with multiple blades for an extremely sharp razor shave, and the head of the razor typically has some swivel and movement to allow for shaving over contours.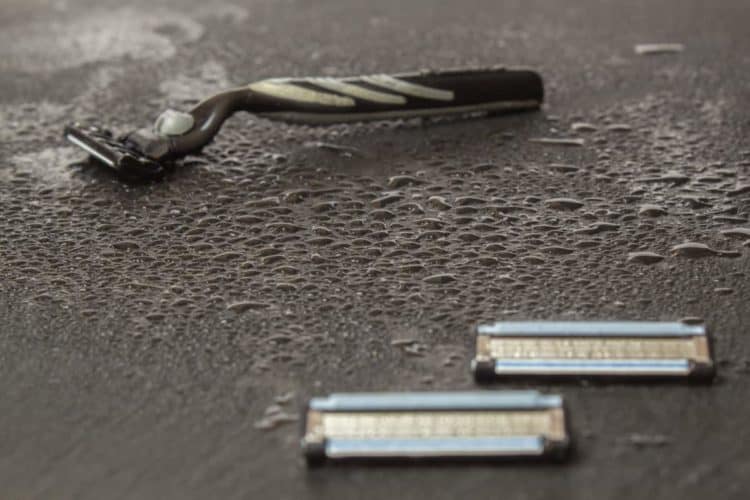 Benefits of Cartridge Razors
Multiple sharp blades
Flexible razor head
May have a safety guard in place
Considered better for close shaves over electric razors
Drawbacks of Cartridge Razors
Expensive to buy replacement blades
Some cartridge razors are higher quality than others
For those who shave at home and want a close shave without a straight razor, the cartridge razor should work just fine. However, there are varying degrees of sharpness, durability, and flexibility within cartridge razor types.
Tips for Purchasing High-Quality Razors
Skin Type If you have sensitive skin, it's best to go with a safety razor as too many blades or sharper straight blades may irritate your skin.
Multi-Blade Design Typically comes with 3 to 5 blades, though there are designs with 7 blades. However, these are micro blades that may require faster replacements.
Routine How quickly do you need to get out the door in the morning? If you shave quickly, then a cartridge or safety razor is the best option.
Secure Grip The best razors have a textured grip design, so your fingers won't slip while you shave.
Decent Price Most razors should cost under $20, but you'll find $100 or more luxury razor options out there. The top razors are typically made with steel or titanium and built to last.
Based on our findings, here are the best razors for men reviewed below.
Top 9 Razors For Men Reviewed
With so many ads claiming that their razors are the sharpest and most precise, we tested the razors that received the highest reviews to see which ones actually provide the closest shave and greatest value.