I've proven that bald men can be stunningly attractive, especially when they apply good fashion sense and style to their look.
A bald man's style includes all the clothes, accessories, and shoes that improve a man's outward appearance to be more attractive and fashionable. Other fashion traits include facial hair styles and bald style variations like shaved, stubble or smooth looks.
I've put together this Complete Guide to Bald Men's Style & Fashion. It's packed with current trends, also bald celebrities for inspiration, plus tips on how to transform your look.
Style Tips & Fashion Trends for Bald Men
While your overall look depends on your height, weight, and personal style, there are a few things you can do easily to maximize your bald appearance according to top barbers.
1. Perfect Your Grooming Routine
If you've joined the bald ranks, you already know how important it is to maintain a clean-shaven head. That means left over ponytails or bald comb-overs – fully shaved.
Many men use a bald shaver or see a barber for a full head shave, while others even try head waxing.
A typical grooming routine to keep your head looking smooth and healthy is:
Wash with a sulfate-free shampoo
Use a moisturizing conditioner
Add a pre-shave cream or lotion
Use a high-quality electric razor
Apply head wax for a shiny head or go for a matte look
Hair typically grows a ¼ inch every 14 days, so you'll likely maintain frequently. So, a shave every 3 days or every other day if you want the ultimate smooth scalp.
I find it easier to keep up with my shaving daily using a Pitbull Skull Shaver Gold. 90 seconds and I'm done!
After Shaving
It's really important to use a good aftershave to prevent dry skin and bald dandruff, especially when shaving more frequently.
There are also different styles for men's bald heads, such as a shiny bald look vs. matte bald styles. There's no right or wrong, so lean in to your personal preference. For me, I like the matte look – subtle… but bold!
2. Play to Your Strengths
What do you love best about your look? Perhaps you have great skin tone or a muscular physique.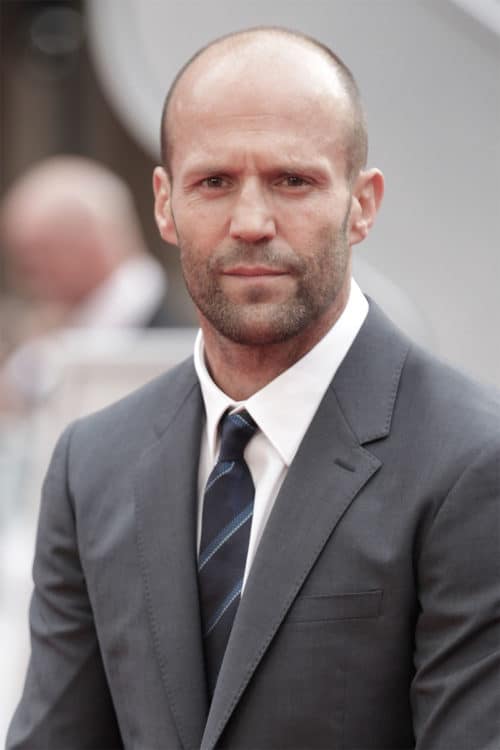 Some people say that bald heads can make you stand out in a crowd, but it's best to embrace this and wear the clothes that you make feel more confident and comfortable.
3. Personal Stylist App for Fashion Outfits
Need a little help defining your look? There are actually many stylist apps for men to help you get started – like Stitch Fix.
These apps typically provide a quiz that matches you with a stylist or automatically start suggesting products to fit your look. They also offer a quick and easy way to find clothes in textures and colors that match what you're looking for.
4. Avoid Bulky Shirts and Sweaters
Be honest to yourself about your own head size, as it may look smaller compared to the width of your shoulders.
In these cases, it's best to avoid wearing bulky shirts and sweaters, as that would only add to the imbalance. Additionally, if your head is on the larger side, then opt for button-down shirts or a blazer.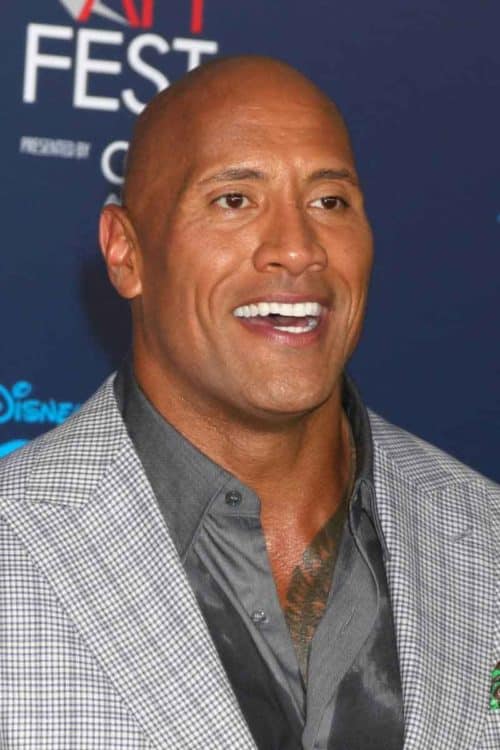 5. Create Contrast with Your Clothes
Stylists suggest bald heads tend to show your skin tone, so select pieces that will add the right contrast to your look.
So, with pale skin you'll get better contrast with darker colors. Or, perhaps you can add accessories to compliment your skin tone, such as a dark felt hat and bold watch.
6. Fashion Accessories
It's time to bring together your look. As a bald man, there are several accessories that look great on you.
Hats
This is the go-to accessory for all bald men, and it's perfect for almost any day or weather.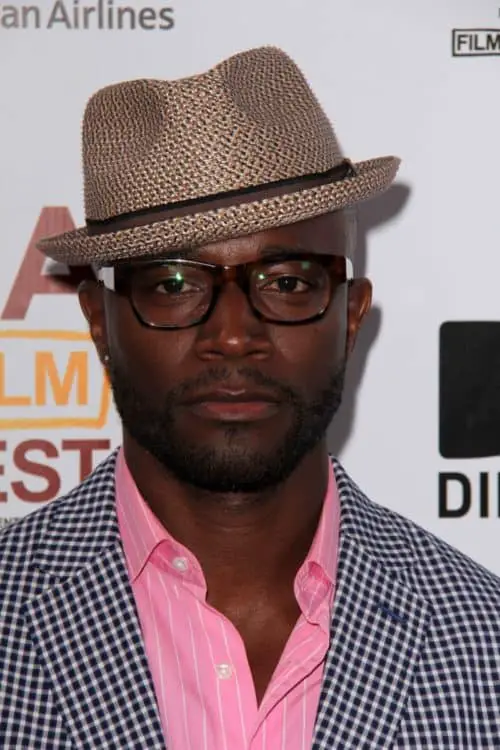 There are a number of different hats that work for bald men (See Trendspotter's guide to men's hats.)
Jackets and Scarves
Another great way to diversify your look is through a leather jacket and scarf. Billy Zane, Bruce Willis, Tyler Perry, and Patrick Stewart frequently opt for a jacket and scarf to complete their look.
Ties
Do you wear a suit every day? Then your tie color, fabric, and pattern really matter. We've been studying some suit and tie trends to bring you these four looks for bald men and ties:
Glasses
From sunglasses to eyeglasses, you can truly stand out and show off your confidence with a high-quality pair of glasses.
While there's some truth to matching your face shape with glasses, you can also use the LensCrafters face shape tool to get help find the right glasses.
Watches and Jewelry
Though I'd suggest letting go of the earrings, cool silver or wooden rings add a simple touch. I wear leather bands mixed with a matching beaded bracelet on my dominant wrist. For my non-dominant side, I'll wear a stainless watch or heavy link silver bracelet. If I'm dressing, then a leather band watch.
7. Grow Your Beard Out
There's really no dispute here. Girls love guys sporting the bald and beard look, according to studies. For one, they're perceived as more dominant and masculine. So why not grow your beard and develop a fresh your look?
Explore great guides available for trendy beard styles.
If you need help with beard maintenance, we also have articles for shaving your neckline and fading your beard.
8. Get in Shape
Have you seen the before and after of Jeff Bezos?
Many men go through phases in life where it's easy to pack on the pounds and hard to take it off, but with a bald head, it's difficult to carry extra weight. Bald men look confident with a defined upper body.
Just look at Ethan Suplee, who's been through difficulties with weight loss and hair loss.
Remember that your style is all your own. Having confidence in your appearance makes all the difference.
Bald Men Fashion Icons
Have you considered shaving your head? These bald men know how to exude sophistication and confidence with their exceptional style.
Let's look at some bald celebrity fashion icons for some inspiration.
1. Jason Statham
Jason is invariably my #1 pick for looking good bald. Not only do I dig his movies, but his rugged good looks and fashion style are those any man can aspire to.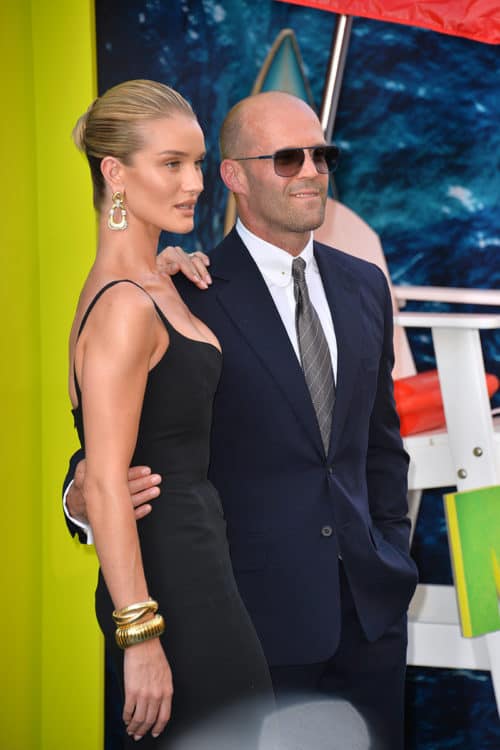 His look is always on point from his dress style, to his glasses, stubble look and indelible swagger. He's the bald guy fashion Jedi.
2. Patrick Stewart
If you loved Patrick Stewart as Captain Picard or Professor Xavier, then you'll love him even more in real life. Sir Patrick runs his own version of a bald guy fashion show from his flat in Brooklyn reports GQ to the Esquire article on his fashion sense. Stewart will probably look spectacular forever, but what about his look is great for bald men?
So, our one of favorite Star Trek captains and a debonaire gentleman has been frequently featured for his personal fashion acumen.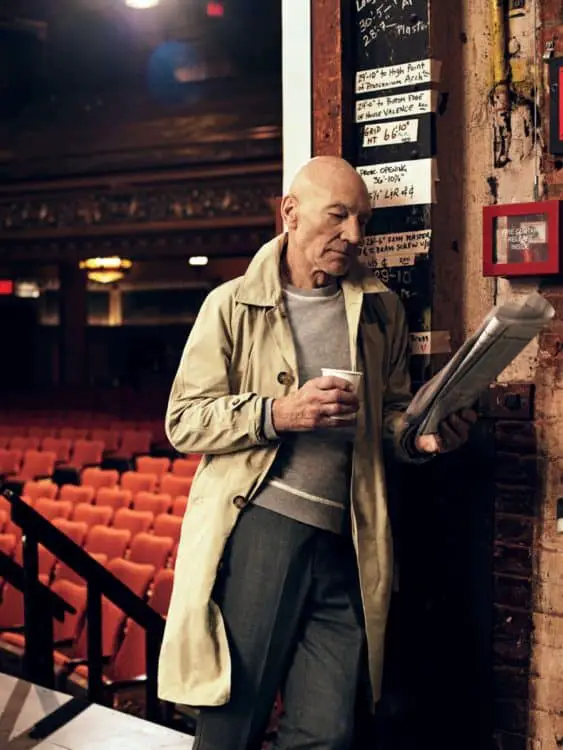 3. Tyrese Gibson
Talented model and actor Tyrese Gibson never fails to impress with his style on and off the red carpet.
4. Bruce Willis
The action star nails street fashion for bald men.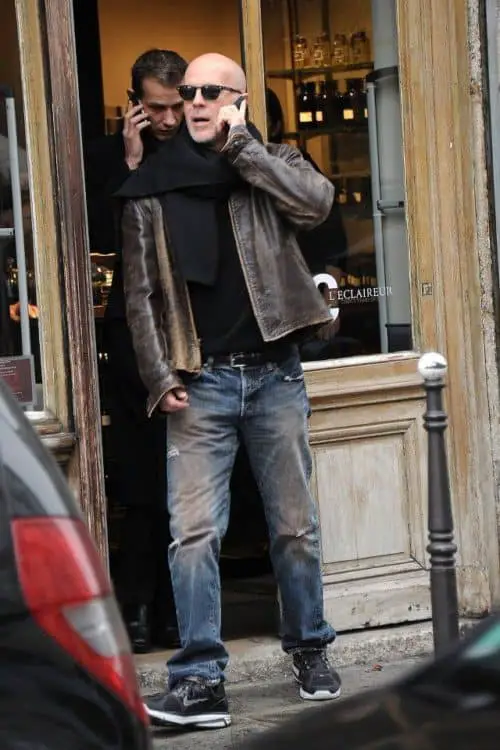 5. Chris Daughtry
I've personally seen Chris Daughtry in concert and he rocks it. So, who doesn't love this American Idol contestant and lead singer's bald masculine look?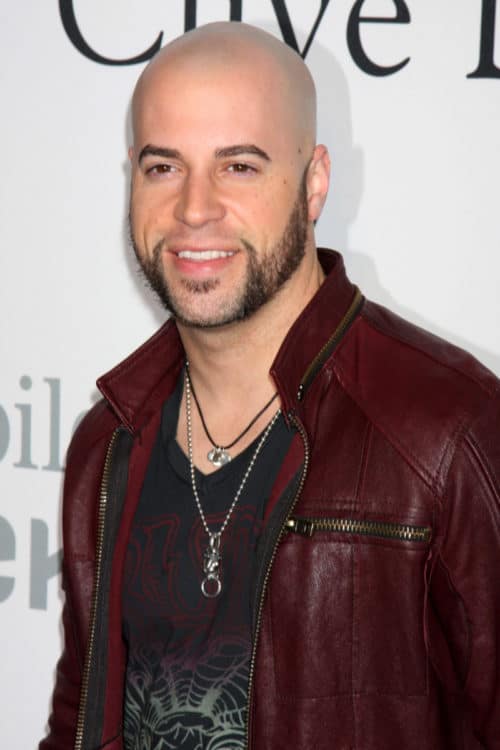 6. Samuel L. Jackson
Jackson is definitely a chameleon, taking on roles with and without a full head of hair. Nothing but class!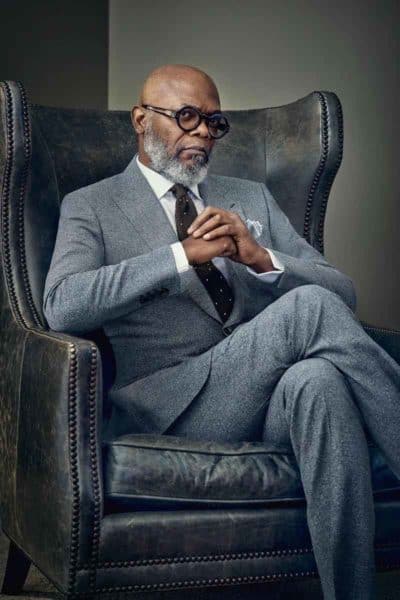 7. Vin Diesel
Vin Diesel has always made being bald look totally cool, starting in Pitch Black and Fast and the Furious.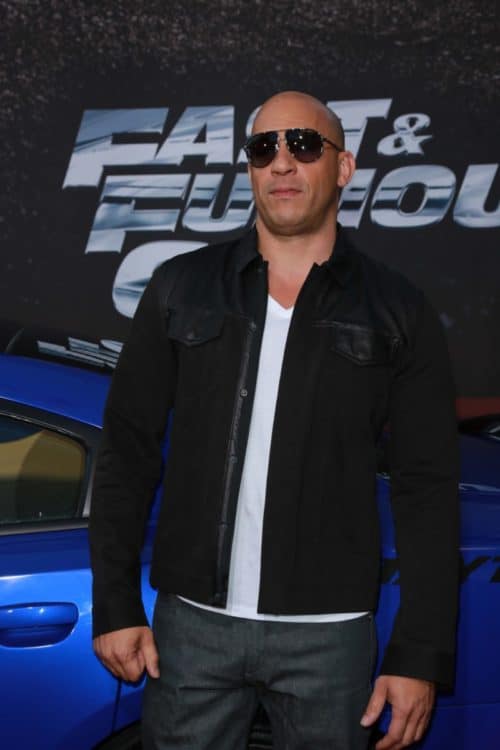 8. Howie Mandel
Despite being 64 years old, Mandel always looks in style.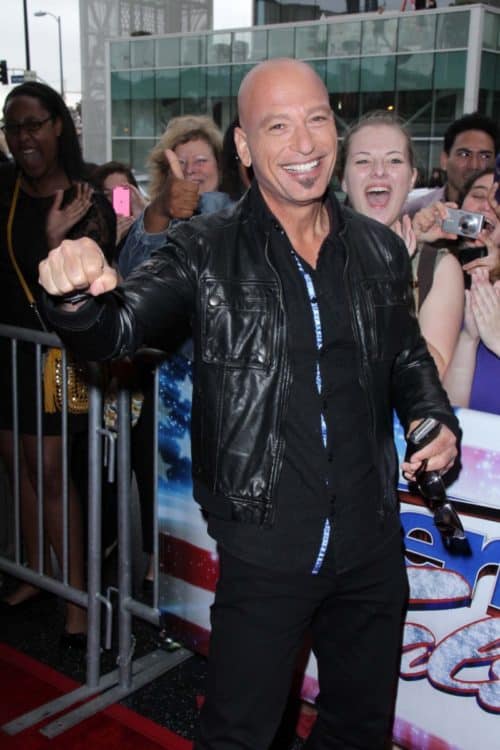 9. Taye Diggs
The actor never fails to show up in style, whether it's for the red carpet or not. He proves being bald is all about confidence.
10. Billy Zane
The Mummy and Titanic star has opted for a completely bald look. Though he's taken his knocks in his acting career, he has solid fashion sense.
11. Common
When it comes to the red carpet, Common is one of the most stylish bald guys. Bam!