It's time to change up your look and go modern. A high taper fade haircut is just the way to go. While there are plenty of trendy fade haircuts for men, the taper look fits all kinds of professionals, creatives, and ages.
A taper fade haircut has long hair on top, with a taper to short hair along the sides and back. The taper adds a unique style as the hair gradually gets shorter, even more so with a skin fade. The fade taper is a clean-cut style suitable for many hair types and easy to style and maintain.
Fade with taper hairstyles for men are often used interchangeably, but a taper is actually a little different from a true clean fade or buzz cut.
1. Classic Taper with Low Fade
A simple but clean look when tapering your look down to a skin fade. Though subtle, it creates a nice contrast that improves the overall style.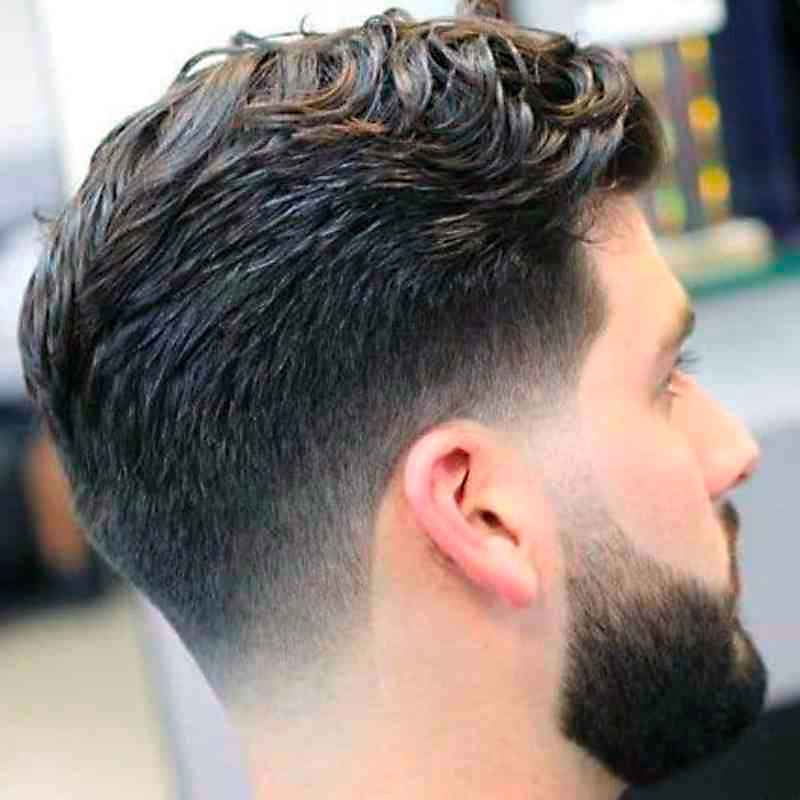 2. Low Taper Fade
This look is basically long all over, but finishes with a nice taper fades in the back and around the ears. It's just enough to kick the style up a notch.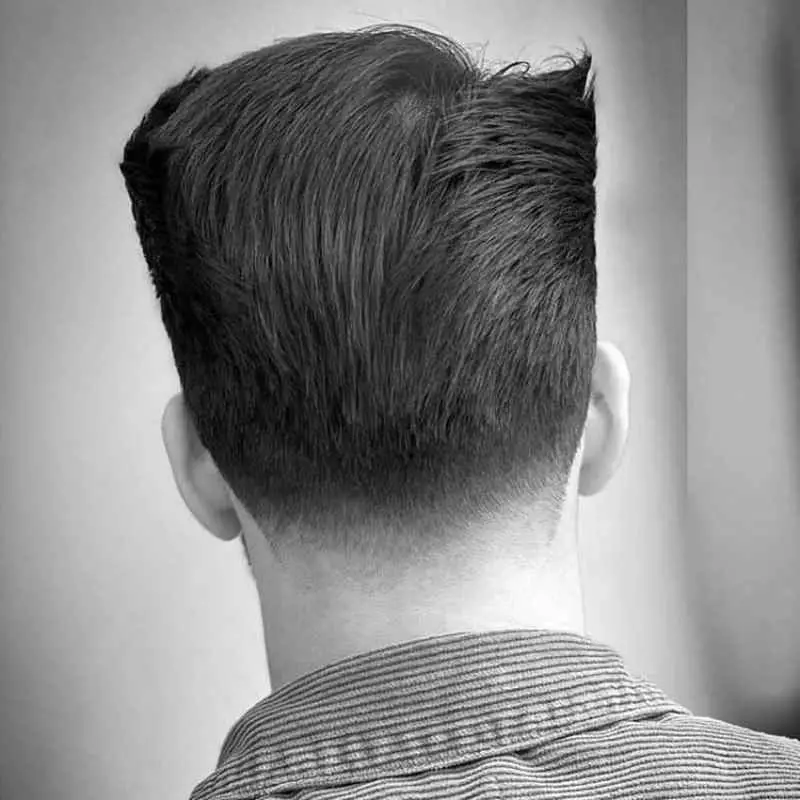 3. Clean Mid Taper Fade with Longer Top
The longer top starts with a little pompadour and slicked back to perfection. The barber did a fantastic job creating a downward angle taper fade that wraps around the back of the head – just awesome.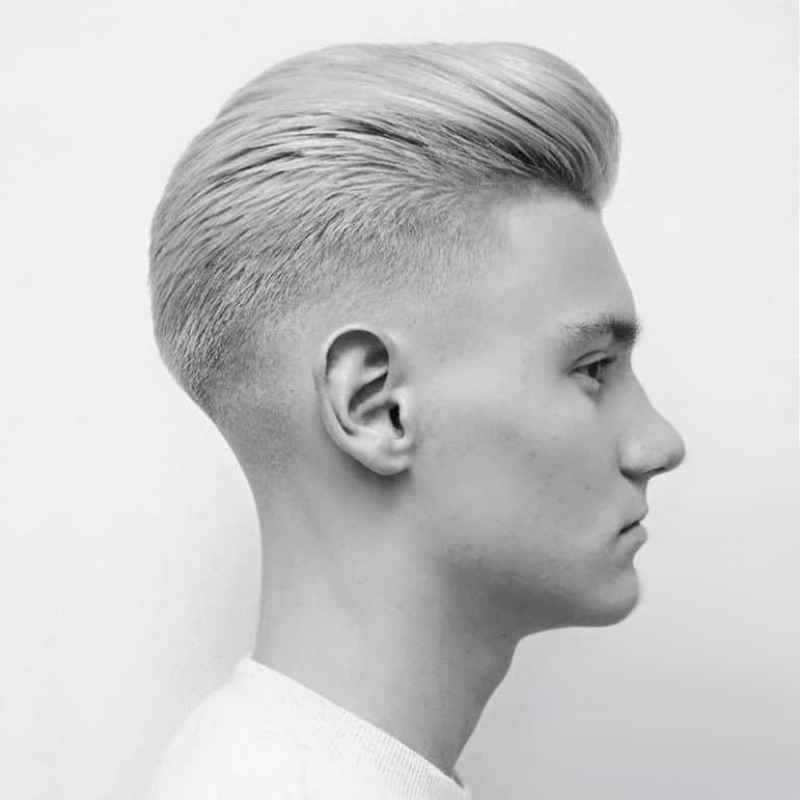 4. Mid Taper with a Low Fade
The mid-length hair is pulled forward into a Caesar style, then gradually tapered on the sides. The hairstyle is then blended into the beard with a skin fade technique for a seamless transition.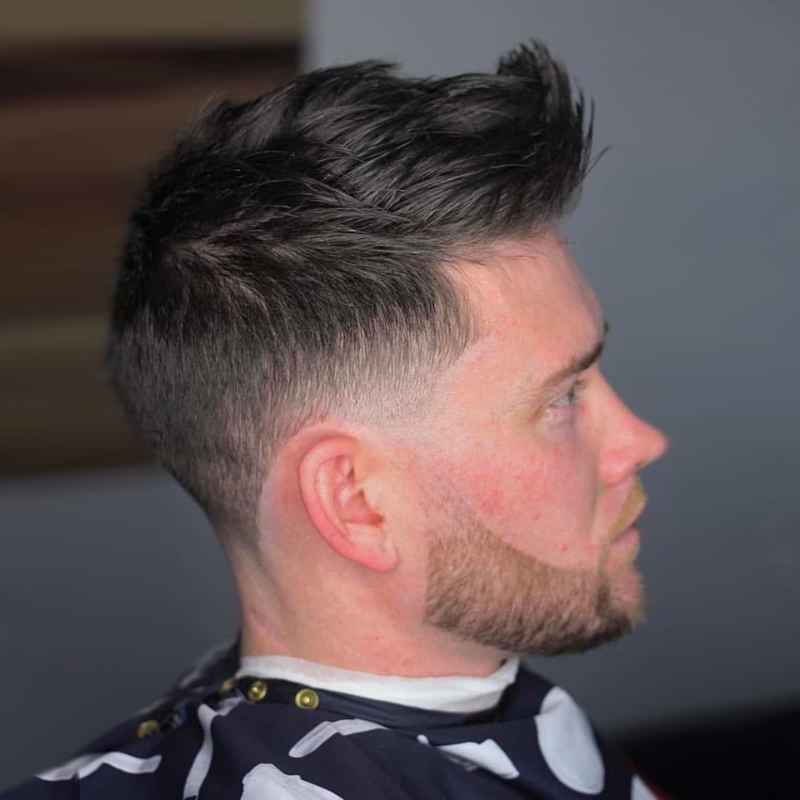 5. Taper Fade with Beard
Though the two-tone style below is a bit unusual, the taper fade is paired well with a beard fade. The second style below features another taper to fade transition.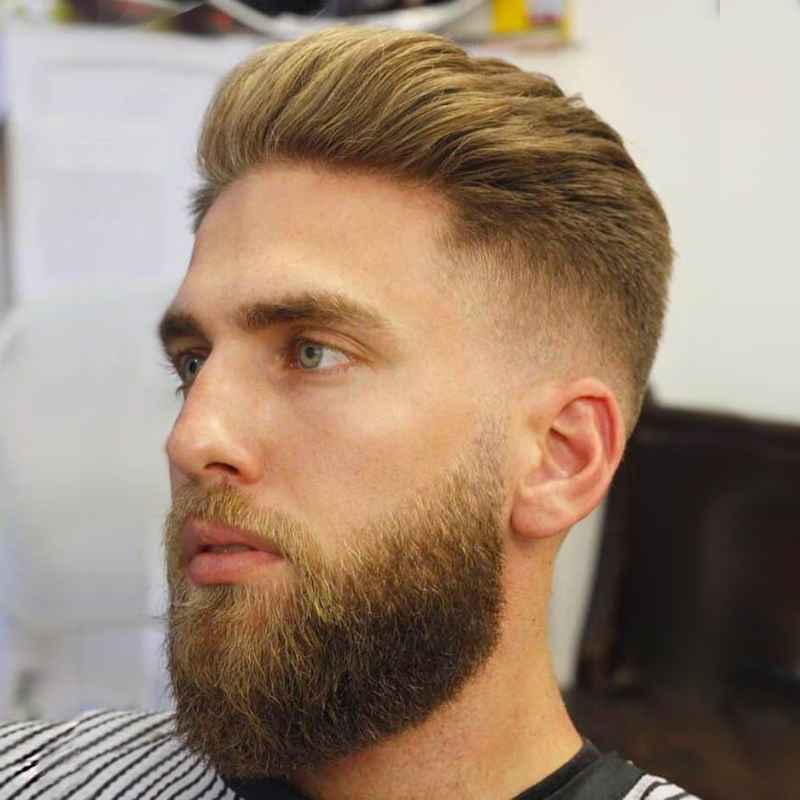 6. Low Fade with a Tapered Back
This is a reminder that even hair that's simply slicked back can have a burst of flair by adding a low fade and taper. This style also helps to show off your ink.
7. Curly Taper Fade
The curly hair is formed into a faux hawk by using tight taper with no graduation and a bald fade. The look is cool and edgy, reminiscent of my punk rock days.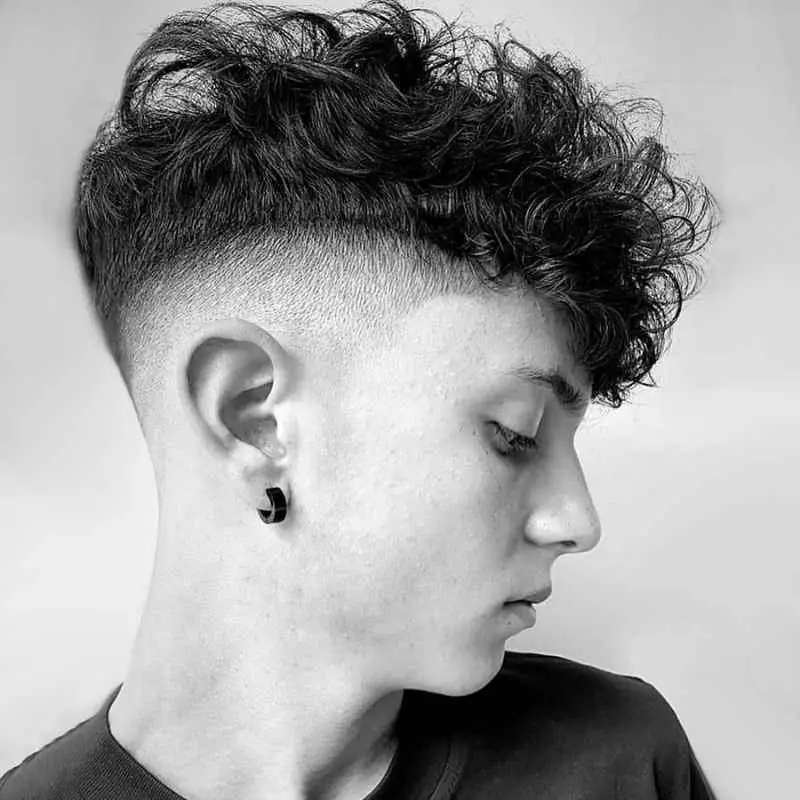 8. High Taper Fade with Waves
Waves and curls are your best asset! So, how do you taper waves? For those who have thick, curly hair, there are several options for tapering and fades.
If you want to keep your length, then a low or mid taper fade with thick curls on top is the perfect way to go.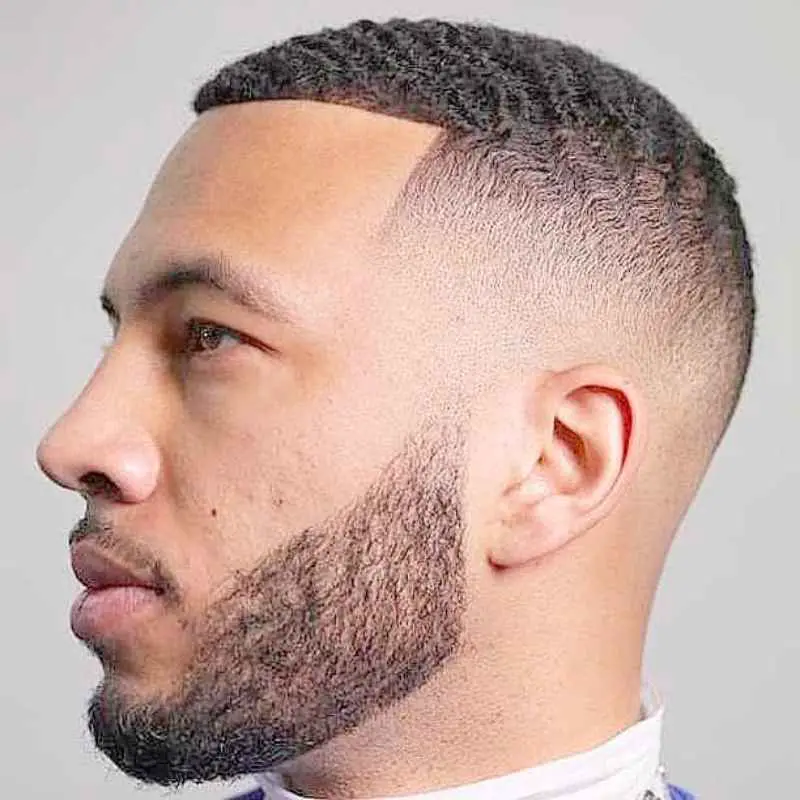 9. High Taper Fade Crew Cut
A longer style crew cut with a high taper and deep fade. This style is pulled back with small pomp in the front. The stubble beard is also a nice subtle touch to enhance this look.
10. Low Taper Fade with Side Part
There's a lot going on with this look. The top is grown out and then parted on a cool upward angle to expose the long sweeping taper down the sides with a #4 guard. Then finishes off with a small but subtle sideburn fade.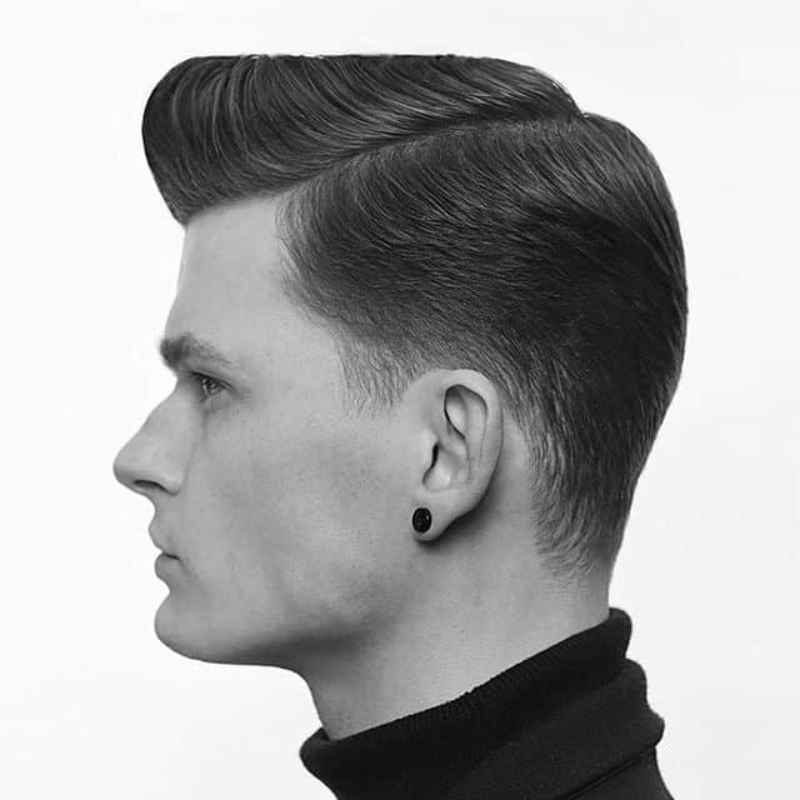 Taper Fade Style Guide
A high taper fade is a men's hairstyle with extremely short sides that are gradually faded shorter towards the bottom. This look is quite masculine and keen, and you can combine it with other looks, such as longer locks on top or a shorter crew cut look.
Tapers and fades are more popular now, and many looks combine both techniques. If you think this hairstyle is tricky, you're not wrong, but we've got expert tips and examples to help you achieve this trendy style.
In fact, the taper fade combines well with a bald fade, comb over, high top, and curly hairstyles as well. For a full look, read through our guide and see all the examples of the latest high taper trends.
How to do a Taper Fade?
However, asking for a "taper" cut generally means that you want some length and don't want a "clean fade" which is a shaved side to the skin.
Here's a look at some of the best barbers creating amazing taper fade hairstyles:
You can also discuss where you want the fade and taper to start. Typically, with a high taper fade, you're asking for a haircut with a clean shave around the bottom that fades up past the top of the ear. About an inch above the ear, the taper starts.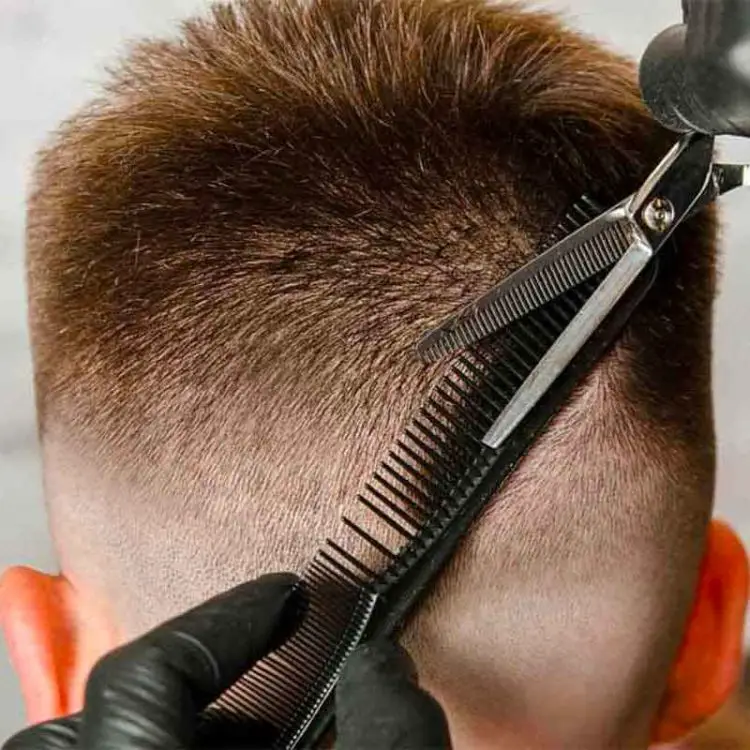 Difference Between a Taper and Fade
There are varying levels of a taper haircut including a low taper, mid taper, and high taper. These vary the length of the hair on the sides.
See the Difference: Taper vs Fade Haircut
A fade is typically clean-shaven below the ear and around the back. While faded haircuts are similar to a taper, they are much shorter at the base than a taper which typically has a discernible hairline at the bottom.
With these haircuts, the fade doesn't have a hairline at the bottom, but rather it's clean-shaven and faded into a hairline so that your hair appears like a gradient.
Fades are meant to be precise and smoother, leading to an edgier look than a traditional taper haircut. There are also styles to fade your bread with a tapered cut.
What is a Taper?
A taper is a hair cutting technique used to shorten hair gradually from one length to another. The taper style is typically shaped with electric hair clippers to create the progressive change in hair length.
A traditional taper haircut will have longer hair up to four inches at the top, but the base is commonly tapered down to a neat line gracefully fading down at the back of the neck.
See our Compete Style Guide on Taper Haircuts
Should I Get a Taper or a Fade?
There are some debates over face shape and fade haircuts. Some people look good with any kind of haircut, and this would also depend on what you're comfortable with.
For those who know they can short sides and a length on top, both taper and fade cuts will work.
Face shape
Fade haircuts typically look best for these face shapes:
Oval
Round
Oblong
Diamond
In contrast, taper haircuts are a little longer and will look good on almost all face shapes. However, they're especially suited for the following:
Square
Triangle
Heart-shaped
There are various ways to style tapers and fades, too. You may be able to pull this look off by going with an alternative take on the taper fade. Based on the looks above, pick one that will accentuate your jawline, cheekbones, and forehead the best.
Check out our Temple Fade Style Guide
FAQ
What Is A Taper Fade?
A high taper fade haircut combines a high taper with a fade so that the hair on the bottom is clean-shaven, and there's a discernible hairline about an inch above the ear. Hair is gradually tapered from there, leaving more length on the sides and on the top than with a traditional fade.
How To Ask For A Taper Fade?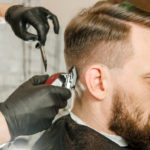 The modern barber may know all about tapers and fades, but there are varying degrees of hair length that aren't always as common in barbershops. Instead, the best way to ask for a taper fade is to use a photo of the hairstyle you want.